Olivia Wilde's Don't Worry Darling continues to make headlines with the recent alleged feud between the movie's cast Harry Styles and Chris Pine that shocked the Internet when a video was circulated in which the former reportedly spat on his co-star. Though the video didn't show Styles spitting on the latter, Pine's reaction was captured, who looked quite upset in the clip. Now that many have speculated their theories, the involved party's rep has responded to the same.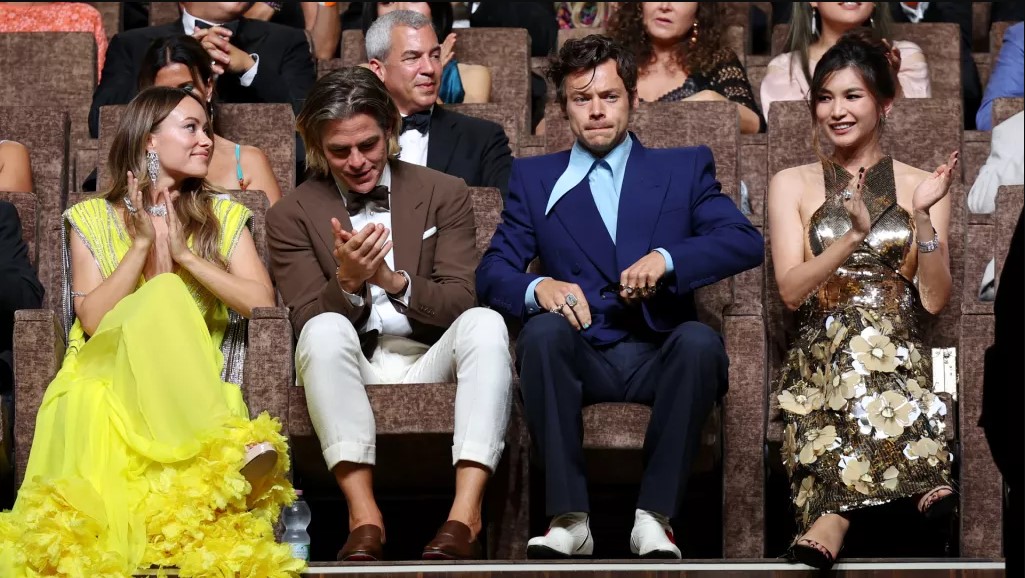 Also Read: Harry Styles Reveals Stupefying Routine Of Taking IV Injections And Strict Diet That Has Made Him This Generation's Undisputed Sex Symbol
The 28-year-old Harry Styles is a singer-actor, who is popularly known as a member of the English-Irish pop boy band One Direction. After the group announced hiatus, he went on to pursue his music career as a soloist and gained further acclaim. In 2017, he made his acting debut in Christopher Nolan's war film Dunkirk. He is also a vital part of Olivia Wilde's most anticipated film Don't Worry Darling. 
What Happened Between Harry Styles and Chris Pine at the Venice International Film Festival?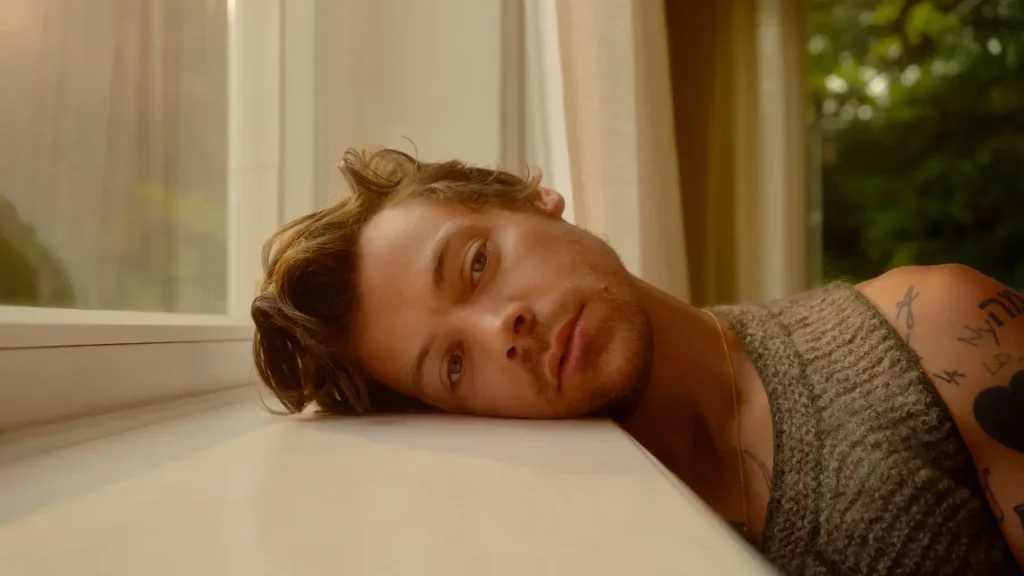 Related: Chris Pine Gets Visibly Upset After Video of Harry Styles Apparently Spitting on Him Goes Viral, Fans Say Olivia Wilde Has Rubbed Her Toxicity on Former One Direction Singer
The much anticipated Don't Worry Darling has been clouded in controversies surrounding the cast and the director of the movie. New speculation started when Harry Styles and Chris Pine were spotted at the 79th Venice International Film Festival for its Monday premiere along with other co-stars when a clip started circulating that the former spat on his costar ahead of the film's screening.
The fans were divided with some supporting the notion that Styles did spat on his co-star while the others defended him.
#HarryStyles appears to spit on Chris Pine i won't sleep until i know the truth pic.twitter.com/wLXjIHTYgU

— JZMaclin (@Mac70J) September 6, 2022
Also Read: Harry Styles Hilariously Reacts To Rowdy Fan Throwing Stale Chicken Nuggets At Him To Draw Attention Despite Singer Turned Actor Being Vegetarian
after 400 rewatches I still can't decide 🤣 pic.twitter.com/hyxlJTu6JE

— JZMaclin (@Mac70J) September 6, 2022
While the Internet is yet to solve the speculation, the alleged victim, Chris Pine's rep has clarified the scenario in a new report.
Chris Pine's Rep Ends The Drama By Revealing The Truth!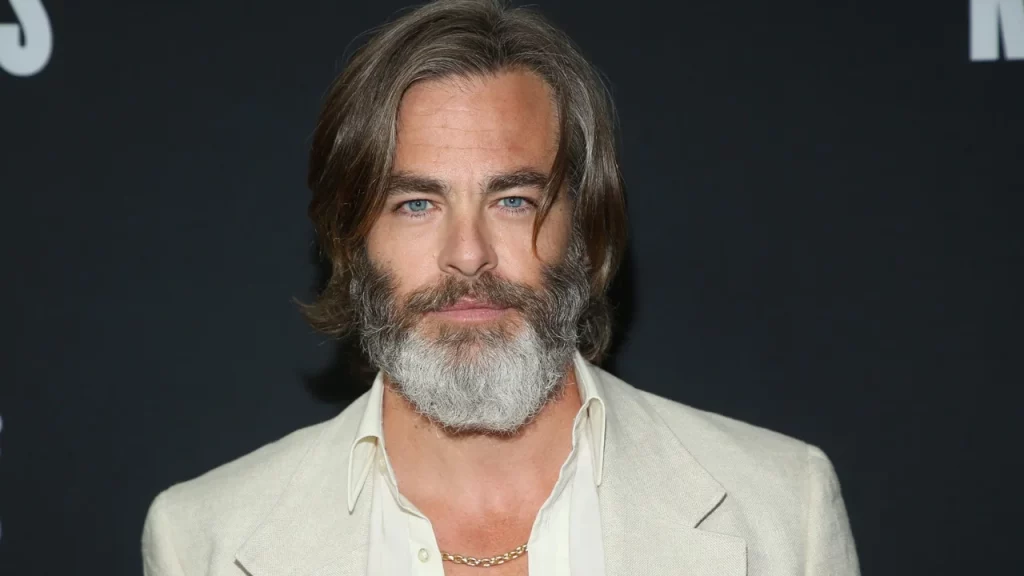 You May Also Like: Chris Pine Becomes Homelander in Real Life as Don't Worry Darling Star Spaced Out During Movie's Premiere, Fans Say He's Done With Olivia Wilde and Her Controversies
The 42-year-old American actor Chris Pine has spoken to PEOPLE and clarified that the 28-year-old singer-actor "did not spit" on the actor. According to Chris Pine's representative, the alleged incident claimed in that clip is not the actual truth, "This is a ridiculous story — a complete fabrication and the result of an odd online illusion that is clearly deceiving and allows for foolish speculation."
The rep also added, "There is nothing but respect between these two men and any suggestion otherwise is a blatant attempt to create drama that simply does not exist."
The Olivia Wilde directorial is a psychological thriller, starring Florence Pugh and Harry Styles as an idyllic couple living in an experimental community that is hiding dark secrets. The star cast also includes Gemma Chan, KiKi Layne, and Nick Kroll. Chris Pine will be playing the role of the antagonist, Frank.
Don't Worry Darling is set to be released in the United States on September 23, 2022.
Source: PEOPLE
Thanks for your feedback!