The former Tampa Bay Buccaneers Tom Brady and former professional gold layer Paige Spiranac are making headlines for many reasons. Even though his beautiful family with a Brazillian supermodel fall apart and the couple has gone their separate ways, Brady has held his head high and doing his best to co-parent their kids together.
Last year Gisele Bundchen and her former husband, an American football quarterback, took the world by storm as they announced the news of their divorce on social media. Since then Brady and Gisele have been linked to many A-listers in the entertainment industry. According to the latest reports, Tom Brady is rumored to be dating the Famous golfing influencer Paige Spiranac. 
Paige Spiranac Rejected Tom Brady's Invitation To Play Golf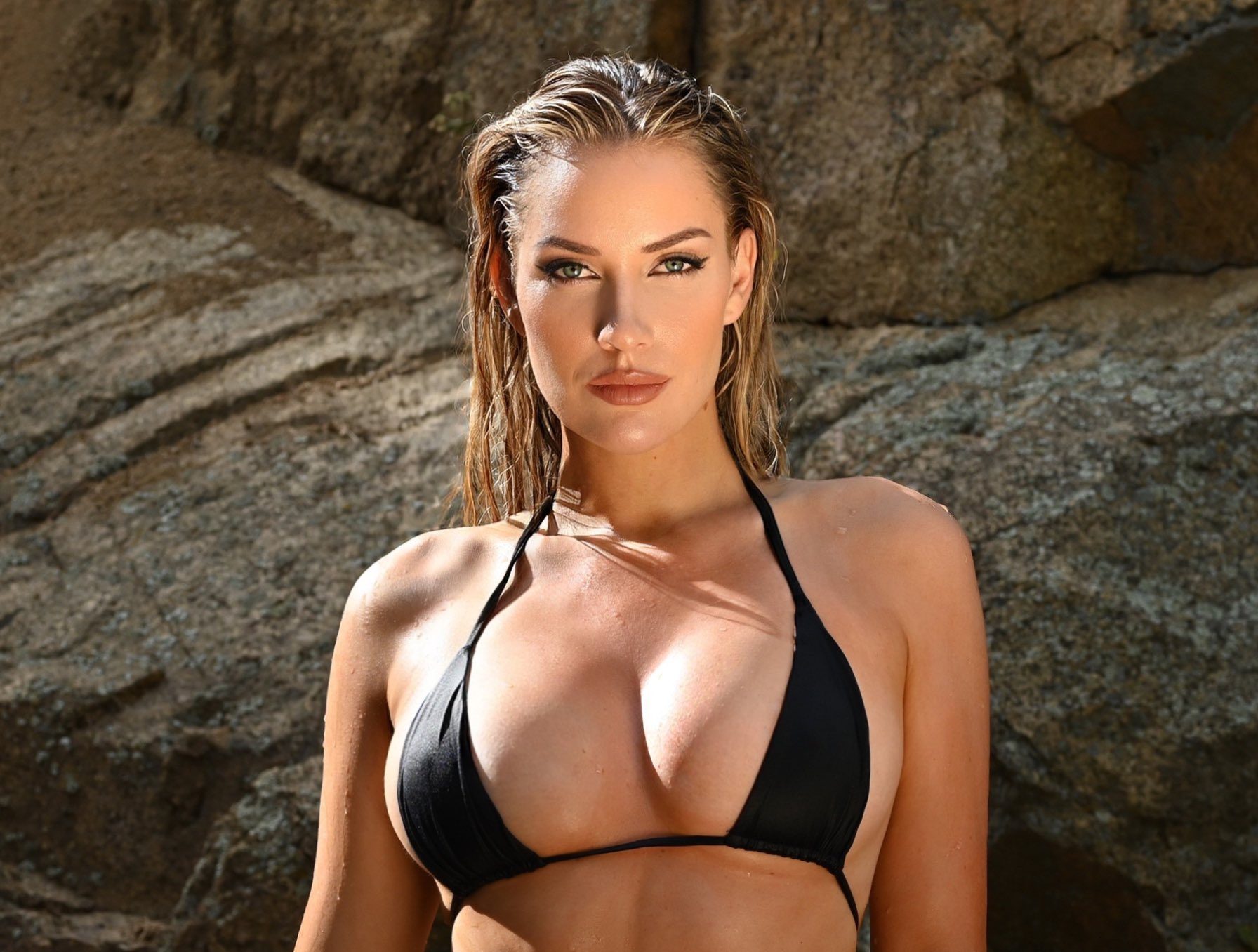 The former professional Golfer Paige Spiranac is a very successful social media influencer with a massive fan following on Instagram. She has been very vocal about her journey and often expresses her views on internet trolling. There are times when Spiranac had to deal with unfortunate incidents. The social media star has been a victim of cyberbullying many times but she does not shy away from talking her mind out. 
Paige Spiranac is very active on social media and keeps her fans updated about her whereabouts. According to recent reports, the golf instructor has turned down the invitation to play golf with Tom Brady and Tiger Woods. She has previously stated that if photos of her with male athletes or celebrities go viral on social media, she gets brutally trolled and receives hate comments online.
Recently, during an Instagram Q&A the golf influencer was asked if she'd ever play golf with Tiger Woods and Tom Brady. The bombshell diva immediately responded by saying,
"Yes, I'm so down. I think it would be so much fun."
In a candid interview with New York Post the 30-year-old social media personality opened up about how she has been the victim of cyber attacks and people constantly spread disgusted rumors about her online. Paige Spiranac further talks about how hard it is to survive in a male-dominated industry. She said,
"One thing people don't talk about with being a woman in a male-dominated industry, whether it's golf or the sports industry, is that any time I do content with another man there are rumors and comments, and it's all disgusting sexual stuff."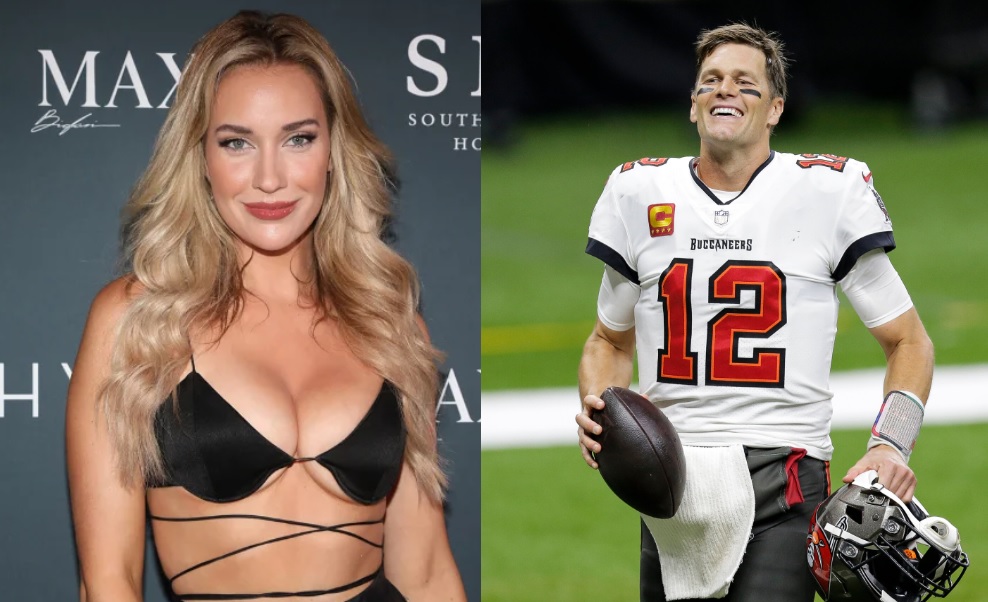 The socialite continued,
"And so I feel like it prohibits me from participating or being invited to certain events when there are male athletes and male celebrities because of the rumor mill and all of this stuff. It's just so unfair, and any time I'm pictured with another man … the comments are just gross."
She added,
"It's really frustrating because I don't feel like I get to interact with people normally. I don't want to start any of those rumors for myself or for them. I just wish people could be normal and realize that here could just be a male-female working relationship with nothing else going on."
Paige Spiranac concluded,
"I don't care what people think about me anymore. Are they going to take me seriously? No. They never did, and who cares if they do now."
Spiranac has 3.7 million Instagram followers, making her one of the most followed female athletes. Tom Brady is single and has been linked to a number of celebrities in recent weeks. He has been linked to Reese Witherspoon, model Veronika Rajek, and recently Paige Spiranac. The powerhouse media personality followers have long wished for them to date.
Also Read: 'When Angelina Jolie Exists?': World's Sexiest Woman Paige Spiranac Believes She Doesn't Deserve The Title After Getting Trolled By Fans
Paige Spiranac Reveals She Isn't Dating Tom Brady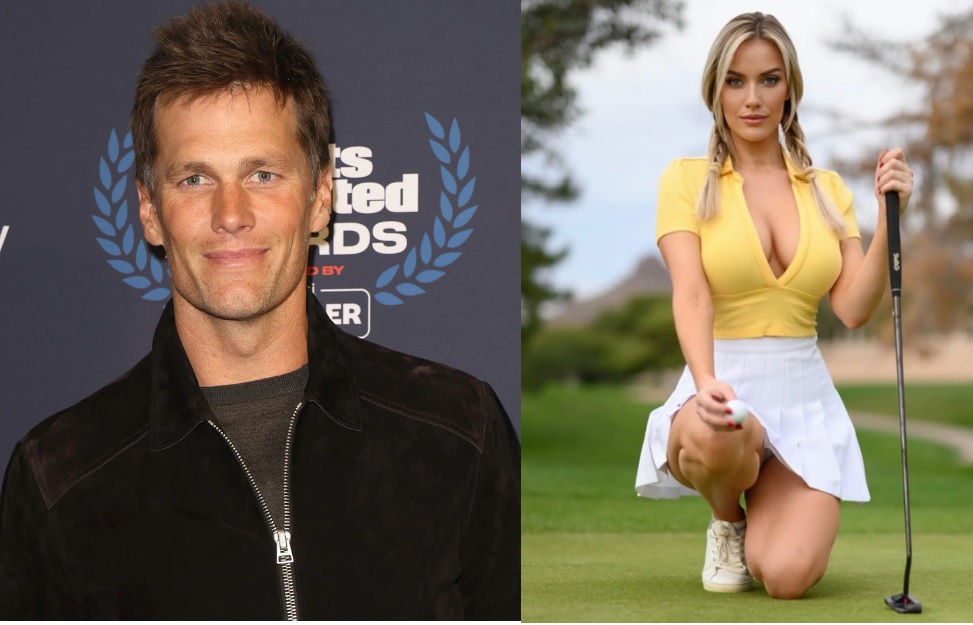 The professional former golf player Paige Spiranac is setting the record straight as she reveals she isn't dating Gisele Bundchen's ex-husband. The social media star recently opened up on the hate comments she started receiving after many speculated that she is dating Tom Brady.
Also Read: "I Don't Even Know Him": Paige Spiranac, World's Sexiest Woman, Sets The Record Straight Regarding Dating Tom Brady, Claims She Doesn't Know NFL Legend And Reveals If She'll Ever Have An OnlyFans Account
The golf instructor was recently asked if she would play a golf match with Tiger Woods or Tom Brady and the beautiful Spiranac is down for it. In a latest tell-all interview, she spills details of her professional and personal life.
Paige Spiranac said,
"I got to the point where I was like, 'no matter what I do people are going to criticize it. It's just doom and gloom on social media all the time and it's depressing — and I don't want that when people come to my social channels. I want it to be fun and stupid and provocative and interesting and just sexy and fun."
Last year a fan of the golf star dropped a comment in one of her posts in which he wrote,
"If I were Tom Brady, I'd call @PaigeSpiranac, incredibly hot, recently divorced, former professional athlete who would understand and support what he does for a living. And Brady loves to play golf. Now that would be a power couple."
To which Spiranac replied,
"You guys are so sweet, thank you! It takes no effort to be nice so I always try to do my part to make someone's day better."
Also Read: World's Sexiest Woman Alive, Paige Spiranac – Who Literally Earns Millions By Romanticizing Impossible Beauty Standards, Now Ironically Wants To Talk About Body-Shaming
Paige Spiranac fans have long speculated whether she is dating Tom Brady, but the social media star prefers to keep her personal life private. She was previously married to Steve Tinoco and is currently rumored to be dating a mystery man.
Source: New York Post