The golf influencer Paige Spiranac with a huge social media following has been named the Sexiest Woman Alive the previous month by the popular Maxim magazine and is now dealing with online abuse. The 29-year-old influencer hosts a successful podcast called Playing A Round. According to iHeart, 'Playing A Round is the place for Golfers and Sports Enthusiasts to have a really good time.'
Also Read: That Time Brad Pitt Spent $120K On Date Night With His Game of Thrones Crush Emilia Clarke
She is a former professional golfer who is now being trolled on the Internet about the title, although lists like this should not be taken seriously while it seems like not everyone would agree with the decision to give her the top ranking in the list.
Paige Spiranac Shared About Being Trolled By Fans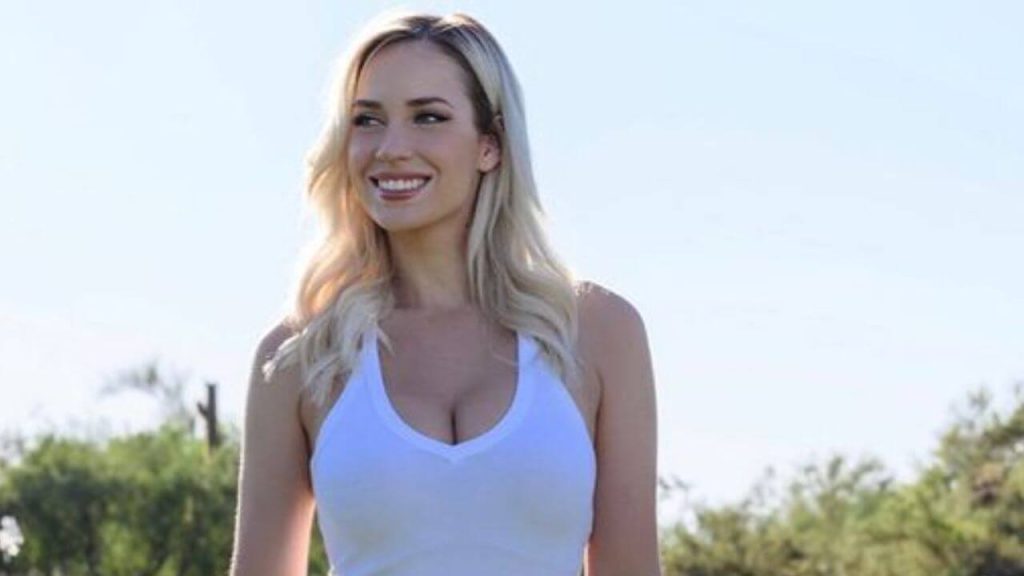 Also Read: Jennifer Aniston Broke Down in Tears During Brad Pitt's Heartfelt Apology After Divorcing Angelina Jolie
Spiranac has been getting lots of hurtful messages after achieving the title Sexiest Woman Alive on June 16. She shared how the internet is calling her that she is "fat" and "ugly".  She shared her experience on her podcast Playing A Round calling it a period of "intense ups and downs" while celebrating the honor. Talking on her podcast, Spiranac shared: "It's just been highs and lows of emotion [since the news].
"What people don't prepare you for, is when they name you the sexiest woman alive, you have hundreds of thousands of people telling you why you SHOULDN'T be the sexiest woman alive.
Paige Spiranac Wanted The Title To Go Angelina Jolie!
Also Read: Angelina Jolie Had a Major Crush on Johnny Depp After Edwards Scissorhands
She shared in the podcast how she feels about the title of being the sexiest woman alive, "I mean it's such an exciting thing..and I don't think everyone should say 'she is the sexiest woman alive'. I don't even think that I am!" She continued, "How am I named this when Angelina Jolie exists in this world?"
She felt insecure about everything that is suddenly going on in her life adding, "So I'm already feeling a bit insecure about everything, and then you have thousands of people being like 'you're ugly, you're fat, you're this, you're that'. "It's like okay, am I?! It's been days of feeling these intense ups and downs, wanting to be excited about [the award] but also having these emotions.
Back in 2018, She even shared about how she was bullied when young. She shared, "I've been bullied my entire life. I get slut shamed, I get harassed, I get death threats for wearing the stuff that I do." She continued, "People say these things and think they're funny or it has no effect on that person and thinks words don't mean anything but words cut deep, they really do."
Spiranac shared on her Instagram celebrating her title with her fans adding how her being 'sexy' is all about her 'confidence' and feeling comfortable in herself.