Every new episode of The Kardashians seems to reveal details about Kim Kardashian's life. Previously, the viewers found out how Kim K is dealing with her divorce from Kanye West and his drama. She confessed to being silent for the sake of her kids. The 42-year-old and West went through a tough divorce and are currently co-parenting their four children.
Recent episodes are now dwelling again in the reality stars' love life. Kardashian is one of the most famous figures in the industry. Apart from Ye, the beauty mogul has dated many other men. Her last relationship with Pete Davidson though was short-lived, as her ex-husband caused trouble for them. After splitting up from Davidson in August 2022, Kim K is having trouble finding new love and going on a first date.
Also Read: Kim Kardashian's Evil Move to Mock Kendall Jenner's Failed Romance With NBA Players Leaves the Fans Speechless
Kim Kardashian is struggling to go on a first date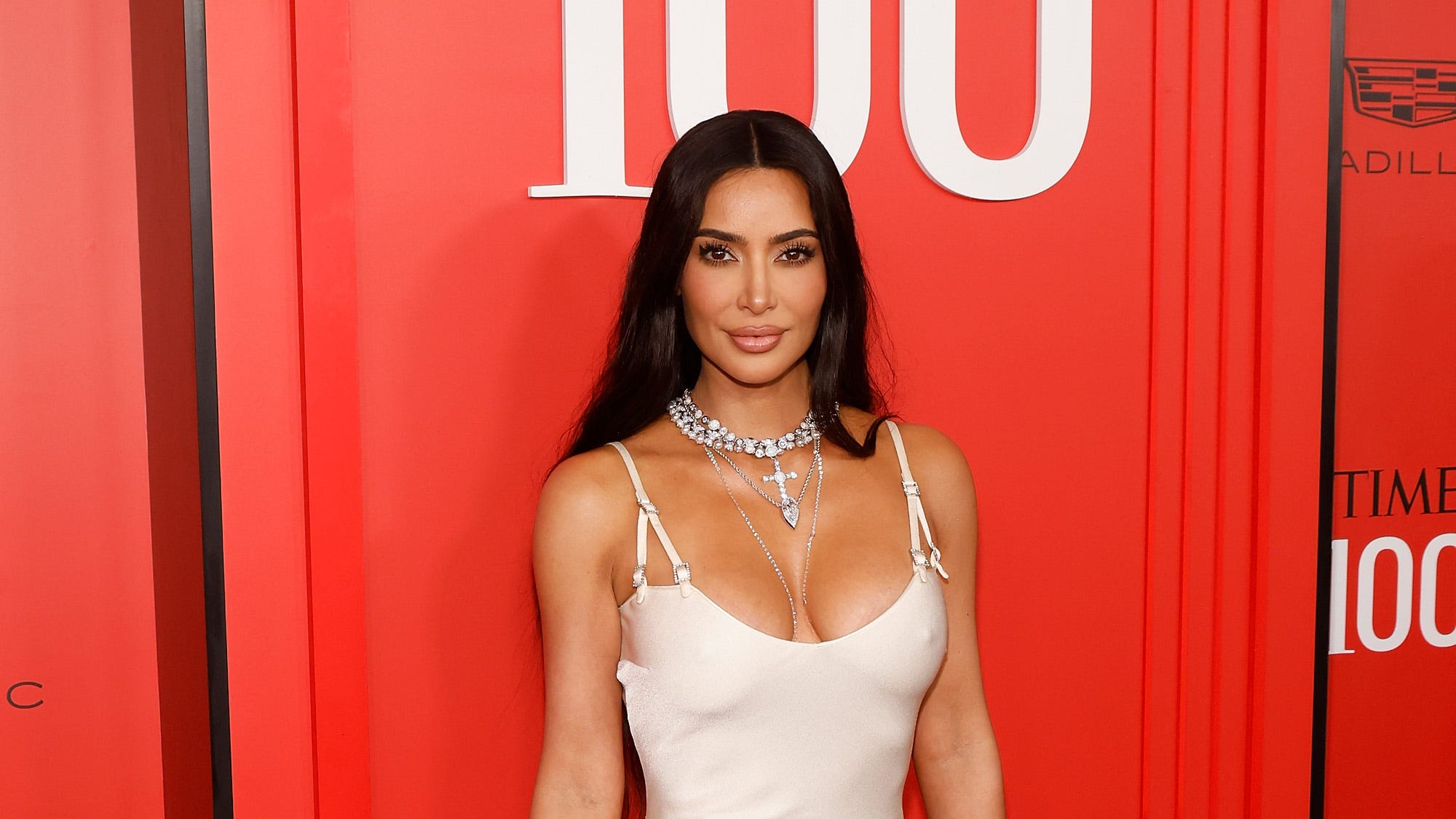 Kim Kardashian and her love life is like an open book. The reality star has been in the headlines for dating famous personalities from the industry. Her divorce from Kanye West previously brought her into the spotlight, as the former couple settled on co-parenting their kids. She dated Pete Davidson for a while, but they broke up in August 2022. Since her breakup with the Saturday Night Live alum, the reality star is apparently struggling to go on first dates.
Kim Kardashian, during the new episode of The Kardashians, sat down with sister Kourtney Kardashian's ex-boyfriend Scott Disick and shared details of her love life. The duo, while having dinner at Il Fornaio, discussed their new single life.
Disick brought up that he hadn't lately seen the 42-year-old on dates after her breakup with Davidson. The reality star excused herself by saying that it was challenging to date new individuals because of her famous persona.
Kim K said, "It's hard because what do those first dates look like?' Behind doors, can't go out. It's kind of awkward."
The media mogul claimed that during her relationship with Pete Davidson, people mistook it for "a very serious relationship" when she was only trying to have fun.
Also Read: Kim Kardashian Wants to Date Usher After Flirting With Him All Night in Their Last Meeting- Latest Reports on Kim K's Dating Life
Kim Kardashian and Pete Davidson's short-lived romance
Kim Kardashian met Pete Davidson when she hosted SNL in October 2021. The two shared a kiss during their Princess Jasmine and Aladdin skit. After that, Kardashian and Davidson were seen having dinner dates after a group Halloween event. A source revealed that the SKIMS founder was falling for him after their kiss on the stage.
The 42-year-old was soon after spotted with the comedian at Knott's Scary Farm in California with Kourtney Kardashian. Their relationship was not public at the time, although they were spotted holding hands. 
The reality star in March 2022 opened up about her relationship with the SNL star. Following that, the former couple was spotted packed on PDA and holding hands on the red carpet. Kim K called it quits with Davidson in August 2022 after dating for nine months, as the long distance was causing trouble between them.
Also Read: "It really, really is hurtful and it sucks": Kim Kardashian is Deeply Saddened by Kanye West Drama, Desperate to Protect Her Kids
Source: Page Six