While Kanye West's antisemitic and racist comments in 2022 shocked fans, they eagerly awaited his cracker-like startling surprise in 2023. At the beginning of 2023, Kanye West dropped a bombshell that will likely not be forgotten. Despite missing rumors, he was recently sighted entering Beverly Hills' Waldorf Astoria hotel accompanied by an unidentified blonde woman, who is reportedly no longer unknown. The latest reports indicated that Kanye West secretly married a Yeezy architect Bianca Censori shortly after settling his bitter divorce from his ex-wife Kim Kardashian.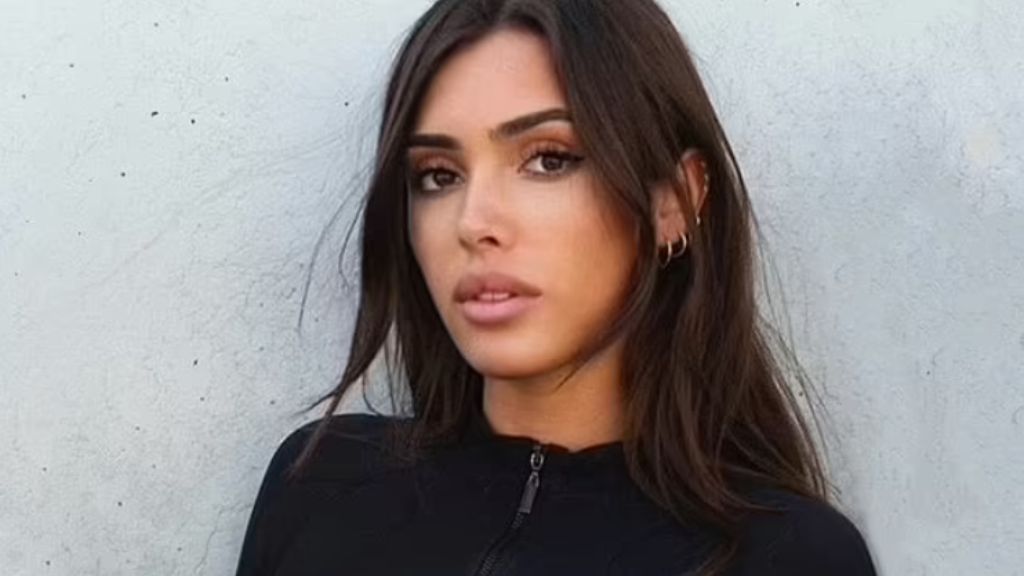 However, Bianca Censori, the alleged new wife of the Donda rapper, is in the spotlight both for her marriage and her looks since she resembles Kim Kardashian. However, some still think Kanye West did the right thing by remarrying, but why did he choose a Kim Kardashian lookalike? Strange indeed, or is the rapper still obsessed with his ex-wife?
Also Read: "I don't have much to say. Just much to do": Kim Kardashian Furious After Kanye West Marries Bianca Censori, Calls Him a 'Black Sheep That Turned into a Goat'
Kanye West's Purported New Wife Has A Kim Kardashian-Like Appearance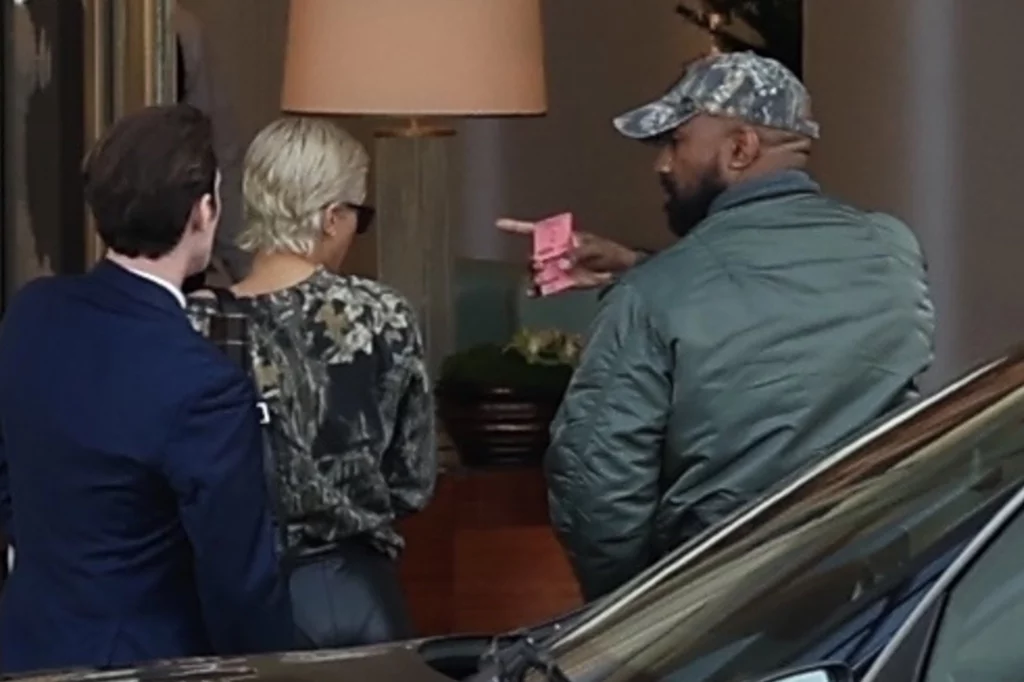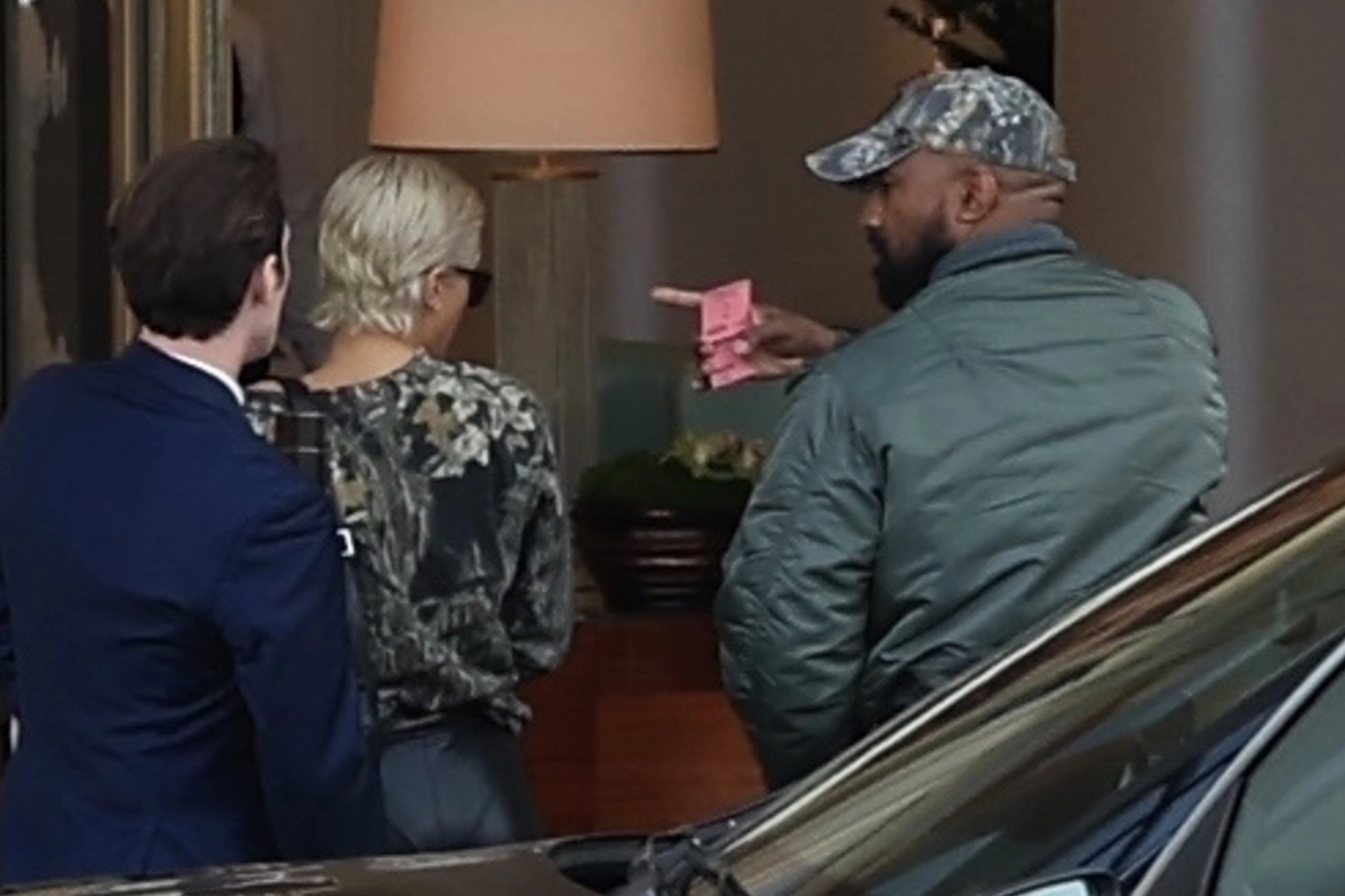 The controversial rapper Kanye West recently married 27-year-old Bianca Censori, the head of architecture for his Yeezy brand, in a secret ceremony. According to her LinkedIn profile, Censori has been working as a designer at his company for over two years since she joined it on November 2020. Reports stated that the newlywed couple shared an intimate meal earlier this week at the Waldorf Astoria in Beverly Hills, where Ye wore a large new wedding ring on his left hand.
However, not only fans but celebrities also took a dig at Ye's new wife after seeing her pictures. Page Six reported that the comedian Heather McDonald joked that Bianca Censori's body type resembles Kim Kardashian's.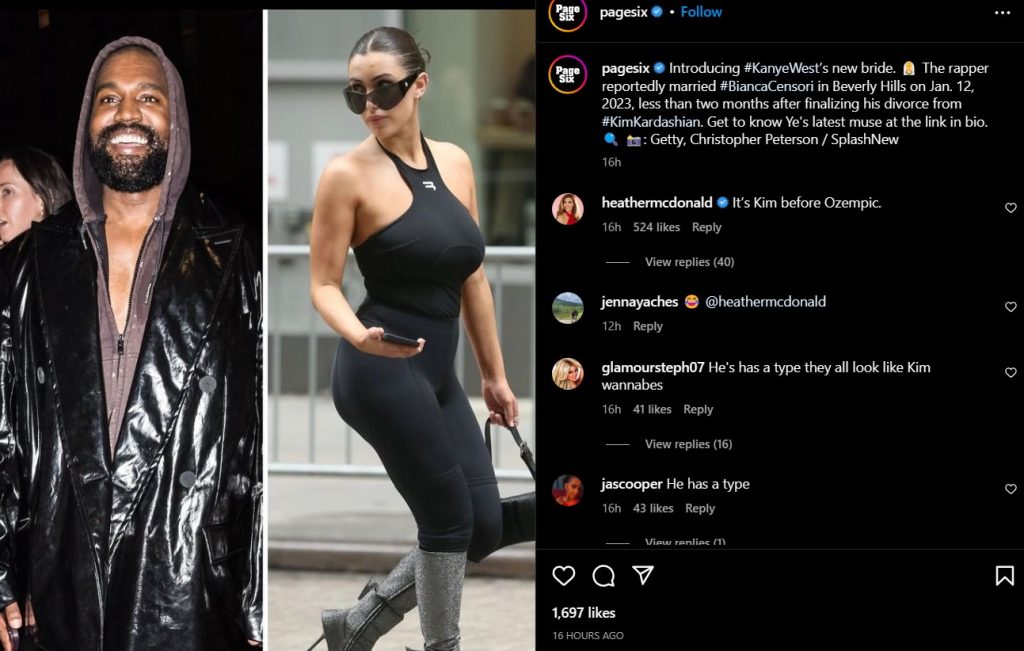 In response to Page Six's Instagram post of the newlyweds, the 52-year-old comedian commented, "It's Kim before Ozempic."
She indicated through her comment that West's new wife's body type looks like Kim Kardashian's old appearance before she went on a diet for her Met Gala look. Nevertheless, it is reported that West and Bianca Censori's marriage is not legally binding since they haven't applied for a marriage certificate.
Also Read: Bianca Censori Net Worth – Kanye West's Alleged Wife isn't Anything Like Kim Kardashian
Who Is Bianca Censori?
Bianca Censori, a 27-year-old architect, made headlines on 13 January 2023 when she married rapper Kanye West. In 2017, she earned her bachelor's degree in architecture from the University of Melbourne in Australia, and in 2020, she will graduate with a master's degree. From 2013 to 2017, Censori owned a jewelry company called Nylons Jewelry, which appears to be defunct now.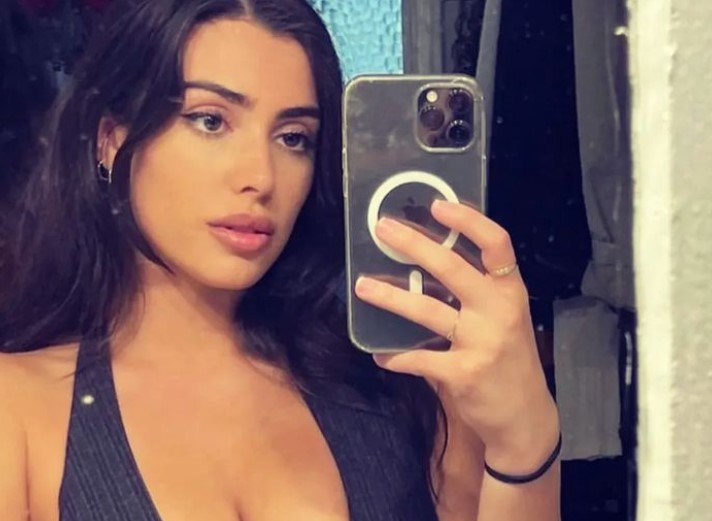 She shared about her startup in an iD interview stating,
"I started playing around with mesh, then putting crystals inside the meshing, just making really simple thin chokers. I started selling those, and from there, it slowly kept growing. Once I started architecture I still wanted some sort of creative outlet so I kept making jewelry as something to do on the side and it grew into a business!"
Bianca Censori's LinkedIn profile describes herself as the Head of Architecture for Ye's fashion brand, Yeezy. Her employment with the company dates back to November 2020 as an architectural designer. Before working at Yeezy, she was a design consultant at Kelektiv and a student architect at DP Toscano Architects. Regarding her social media accounts, she does not have an active Instagram account at the moment.
It is rumored that she and her husband, Kanye West went on a romantic honeymoon at the Amangiri in Utah, an upscale resort with 34 suites and one four-bedroom Mesa home situated on 600 acres in the Grand Circle of National Parks and Monuments. However, there is no information about how long the couple has known or dated each other before their secret wedding.
Also Read: Kanye West Shocked Everyone By Covering Himself in Mud and Filth, Stomping Down Balenciaga Fashion Show
Source: Instagram (Page Six)