The smart, suave, and silent but deadly one man weapon of mass destruction – James Bond aka the 007 Super Spy is the pride of the MI6. The popular movie franchise has reaped billions of dollars in box office revenue. After almost a decade of keeping us on our toes, it is time to unravel James Bond's deepest and darkest secrets.
Goldfinger Was the Game Changer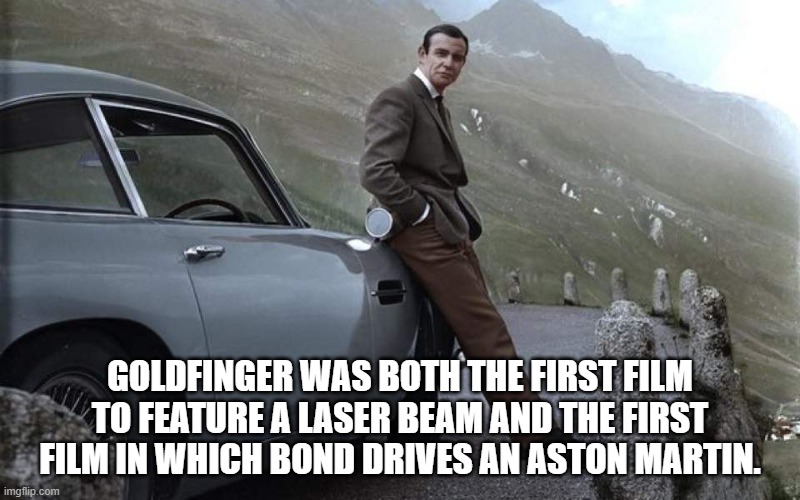 And the James Bond franchise has never looked down (or at any other car) ever since.
Production For Skyfall Was (VERY) Expensive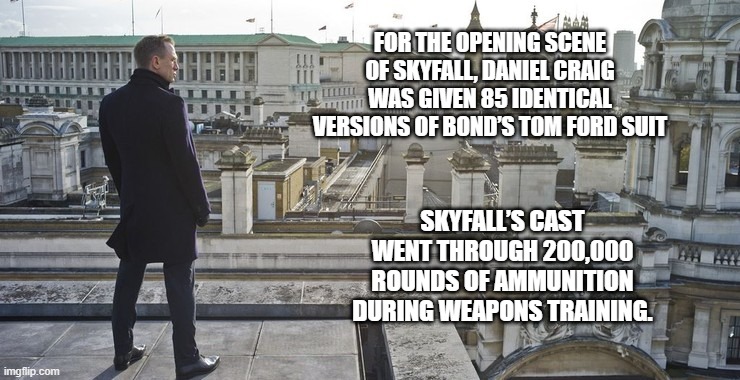 God knows what else unnecessary expenditure did they do. In the end it was all worth it. The movie took home an Oscar for crying out loud!!
Where are the Other OOs?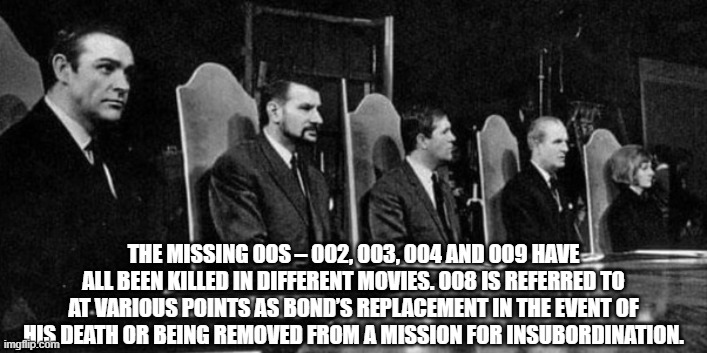 The agents 001 through 005 were mentioned in only but name. We know 006 from Goldeneye. We are yet to see 008 in all his/her glory.
Also Read: James Bond: 10 Actors Perfect For the Role of 007
For Your Eyes Only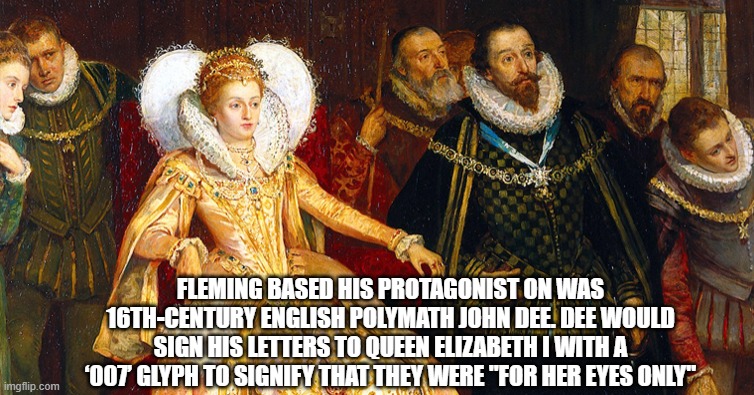 John Dee was the original 007. He had allegedly carried out assassination missions for the Queen as well. He sounds so badass.
James Bond is Allergic to Guns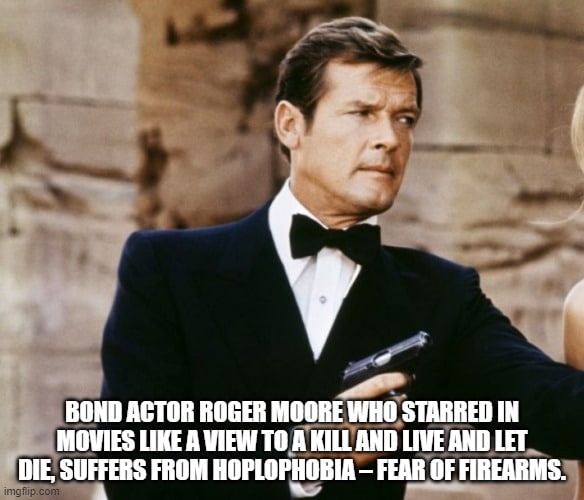 And yet he killed so many without even blinking an eye. He IS a great actor. We never even knew he was scared of guns. He was literally holding one throughout the movies.
His Favorite Game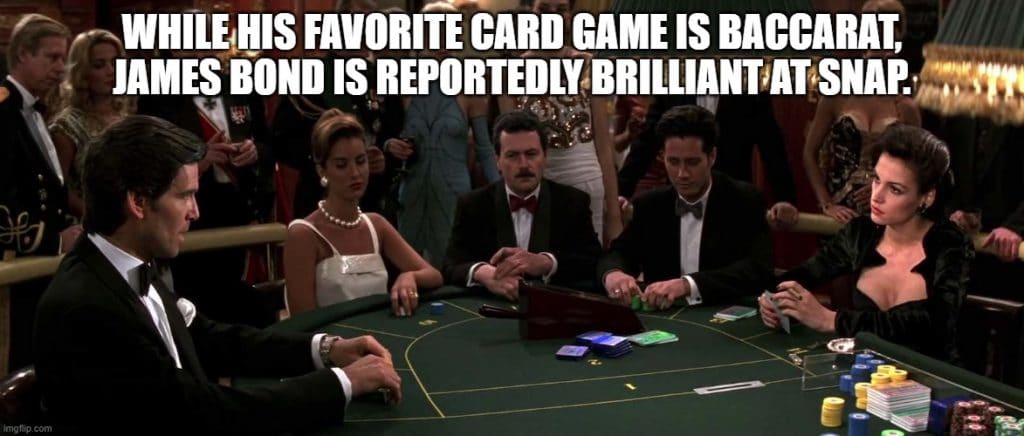 Game set and match!! We would love to play a game of Snap with this British bloke!! If only we could.
Ian Fleming's Golden Touch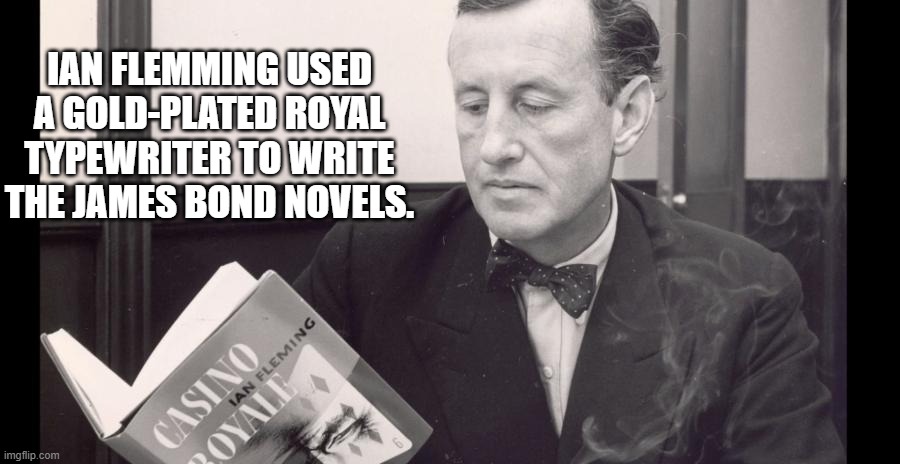 Fleming later sold that typewriter. This is the same typewriter he used to write the cult classic James Bond novel Casino Royale.
You May Like: Judge Dredd TV Reboot: Karl Urban Wants to Return as Dredd
Tomorrow Never Dies Was The Bane of BMWs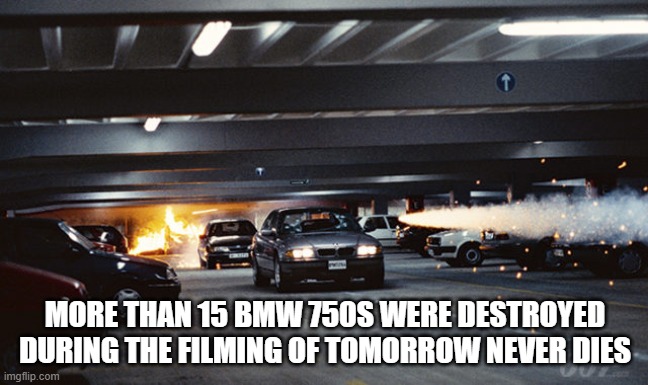 No wonder they switched back to Aston Martins after that movie. BMW just couldn't keep up.
The Walther PPK Was Not His First Choice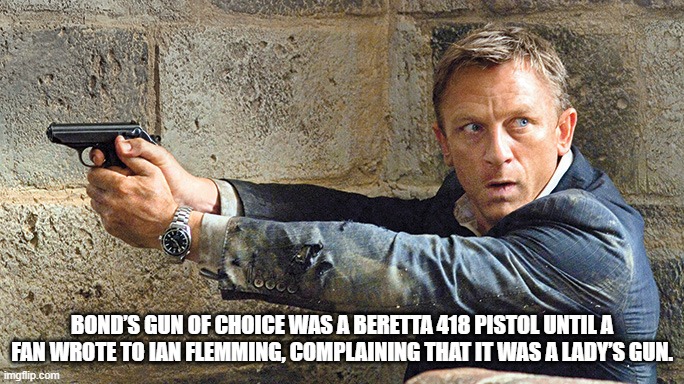 Coincidentally the Beretta 418 is the standard issue police gun in many countries all over the world. There is nothing 'girly' about a weapon that could kill.
Brosnan's Tuxedo Embargo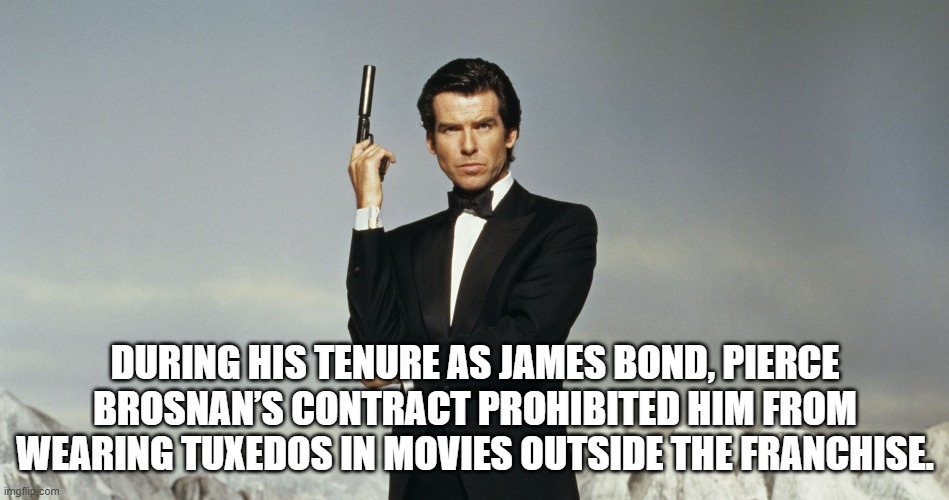 He was not even allowed to wear a tuxedo to parties and galas he was attending. That was a strange clause in Brosnan's contract the actor had to abide by.
The Deadliest Bond Award Goes To……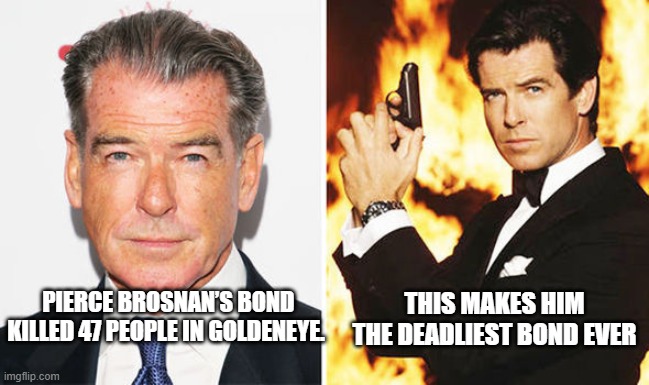 The total number of kills in James Bond's count was 362 by the time Spectre hit the theaters. The number will be set for a massive increase with No Time To Die.
The 2012 London Olympics Campaign Had James Bond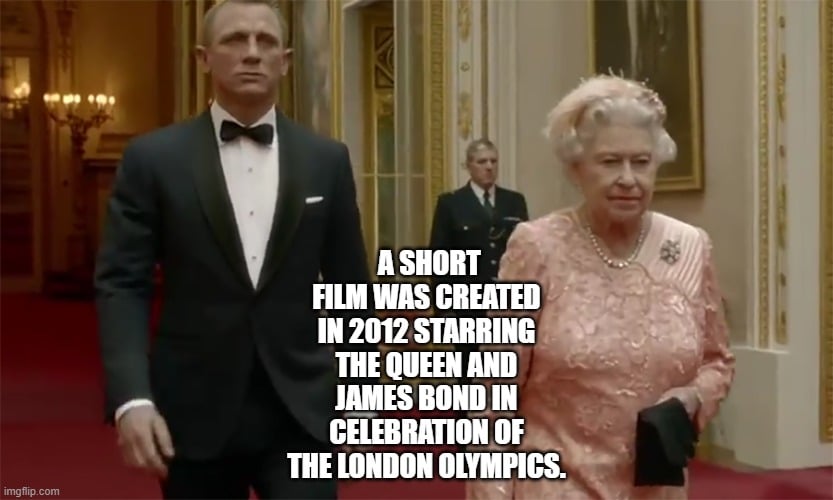 Did it work? James Bond as an official ambassador of the London Olympics truly was a masterstroke by the British administration. Considering the turnout for the 2012 London Olympics was one of the highest in history, we would go out on a limb here and say that Bond's presence brought in a huge crowd.
https://youtu.be/L7wVuq5nIgs
Thanks for your feedback!