Jamie Foxx is a very talented performer who is renowned for his outstanding acting and comedic abilities. Foxx began his career as a stand-up comedian before transitioning seamlessly into acting. He made headlines recently after he took a sudden break from acting because of health issues.
According to his daughter Corinne Foxx's social media, it was revealed that the actor was hospitalized due to an illness. The Oscars winner actor's diagnosis of an unidentified medical condition forced him to be away from the camera. While the news of his recovery came up, the Foxx father-daughter duo made a special announcement for the fans. They revealed the return of the 55-year-old actor to the public eye amid his health issues.
Also Read:  Jamie Foxx's Family: Who is the Mother of Jamie Foxx's Daughters Corinne Foxx and Annalise Bishop?
Jamie Foxx returns to television with daughter Corinne Foxx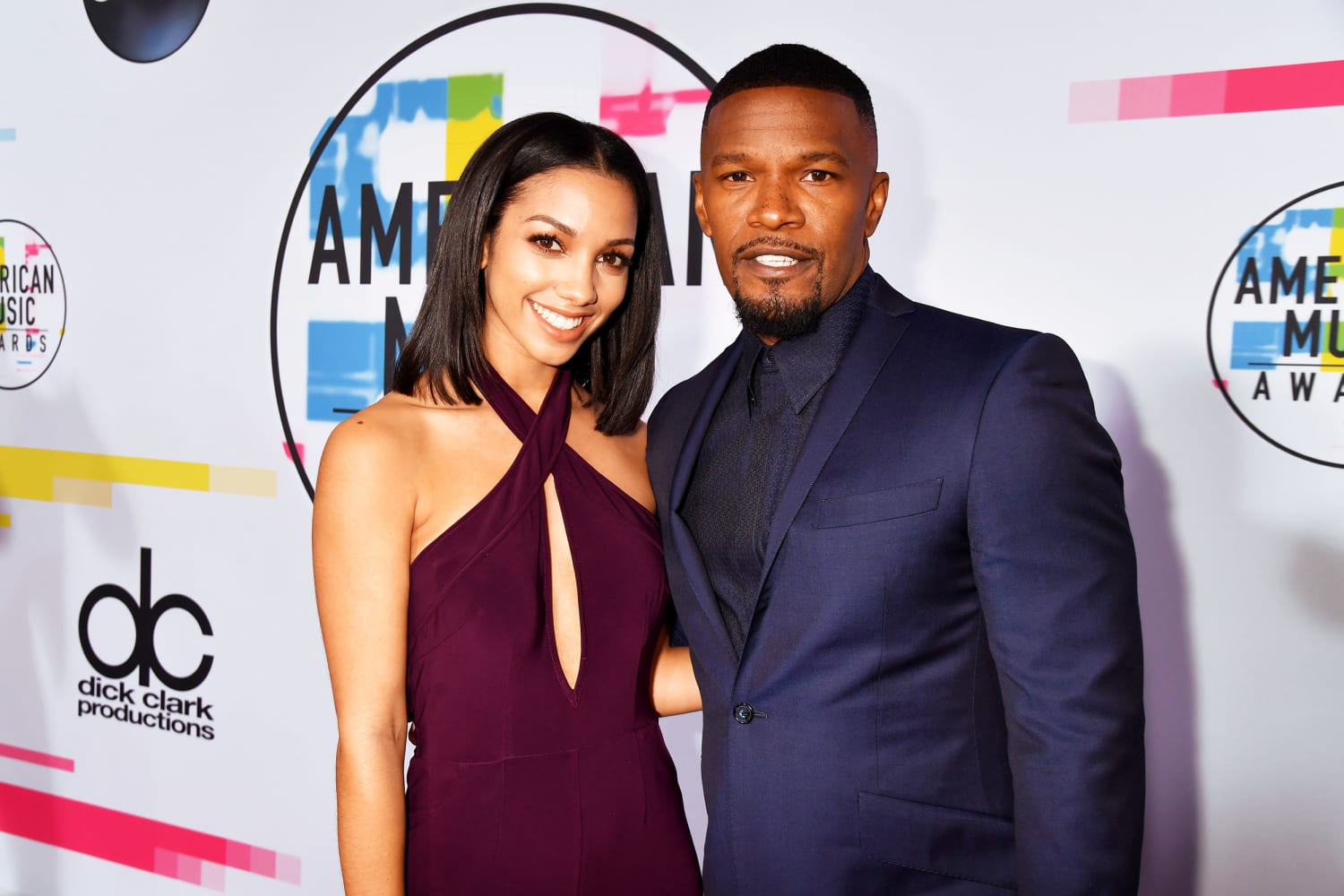 Jamie Foxx was quite a hot topic of discussion due to his sudden hospital visit. On April 12, 2023, the 55-year-old actor was hospitalized due to a medical emergency in Georgia. He was reportedly suffering medical complications. After spending a few days at the hospital care, he returned home and was recovering, his daughter Corinne Foxx updated the fans through her social media.
The Project Power actor is set to return to face the camera with his daughter. The duo announced hosting a brand new music-guessing game show called We Are Family.
The father-daughter revealed in a joint statement,
"We are thrilled to be developing 'We Are Family' with Jeff Apploff and our friends at Fox Entertainment after so much success with six seasons of Beat Shazam."
They also added, "We hope this show brings as much fun to audiences at home as we've had creating it when it premieres next year."
The announcement comes after the Day Shift actor's sudden break from acting due to medical complications. Foxx was on the sets of his upcoming movie Back in Action when he had a medical emergency.
The Miami Vice actor and his daughter previously worked together hosting the music game show Beat Shazam for the last five seasons. However, Nick Cannon and Kelly Osbourne temporarily took over earlier this month due to the Oscar winner's health problems.
Also Read: "Please god protect one our black heroes": As Jamie Foxx's Medial Condition Reportedly Worsens Concerned NFL Stars and Fans Send Their Prayers
Jamie Foxx and Corinne Foxx to host We Are Family
Foxx and his 29-year daughter will be hosting another musical show after the success of Beat Shazam. They revealed they will be part of the We are family, an unscripted music-centric show. It will feature non-famous relatives of celebrities performing duets with their hidden famous family members. 
In each episode of the musical guessing game We Are Family, a famous person will be paired with an unidentified member of their family. The game's twist is that the guest star won't be revealed until their identity is guessed.
The game show will premiere on Fox in 2024. It will have 100 competitors competing. There will be a live studio audience, and there will be numerous rounds of gaming and hints. Additionally, participants will have the chance to win $100,000.
Also Read: "He wouldn't be in a hospital this long": Concerning Update on Jamie Foxx as His Family Prepares For "Worst Case Scenario"
Source: Fox News