The games of social media can make or break any bond, and Kim Kardashian's latest Instagram story might cause a serious rift between her and Jennifer Lopez. After all, purposefully cropping someone out from a picture doesn't go down well with everybody. And that is exactly what the SKIMS founder did with the Jenny on the Block singer. Both women were a guest at their friend Anastasia Soare's 25th brand anniversary party, where they clicked a hoard of pictures together and with the other guests as well, but JLo found herself cropped out of Kim K's latest story.
A star-studded night to celebrate 25 years of Anastasia Soare's brand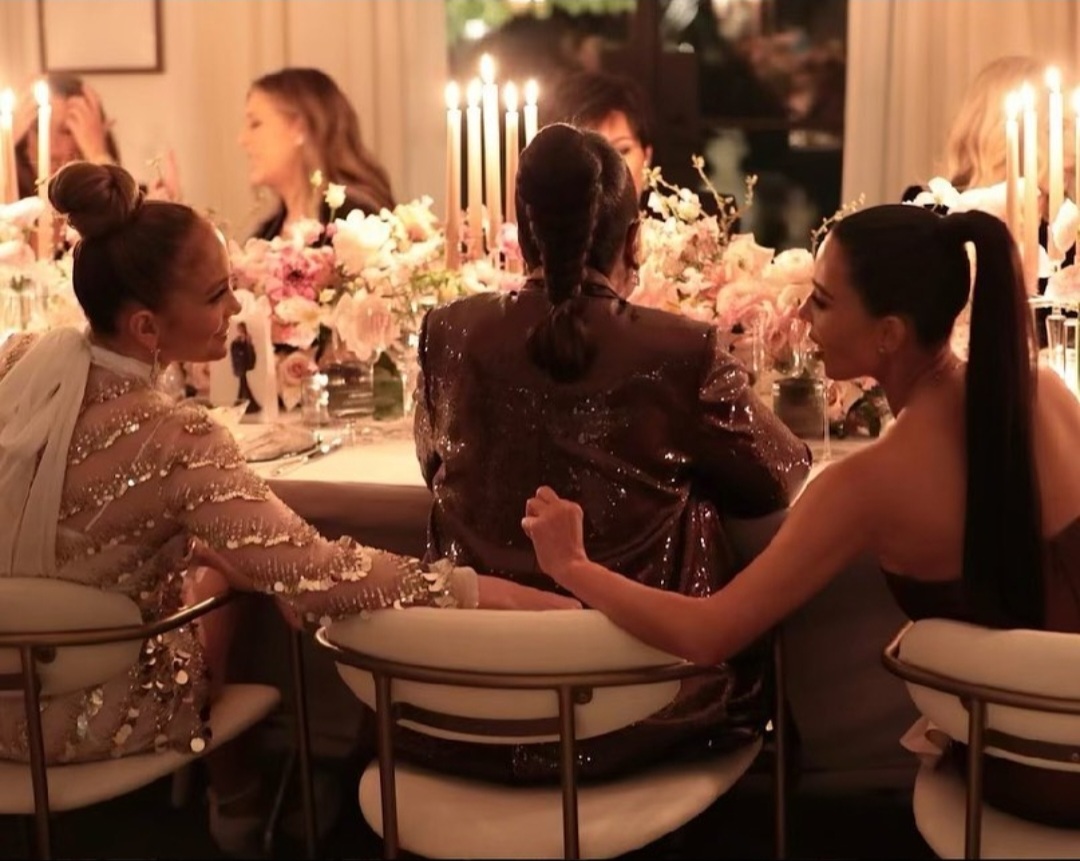 Anastasia Soare hosted an event on Saturday night at a private Beverly Hills residence to celebrate 25 years of her brand – Anastasia, and she celebrated the milestone with '25 iconic women who inspired her journey.' Apart from Jennifer Lopez and Kim Kardashian, the other guests included people like Sofia Vergara, Sharon Stone, Heidi Klum, Priyanka Chopra, Cindy Crawford, Gayle King, Alessandra Ambrosio, Jessica Alba, Rita Wilson, Lori Harvey, Maria Menounos, Ashley Tisdale among others.
The Shotgun Wedding actor shared a series of selfies on her Instagram feed, and captioned the post,
"Lovely dinner last night celebrating Anastasia's 25th anniversary."
For the special occasion, the On the Floor singer donned a high-neck sheer white short dress with a gaudy gold sequin design, with her hair tied up in a bun.
Also Read: "Do not talk to me about that": Kim Kardashian Makes Journalist Apologize After Asking Her About Kanye West's Violent Incident With Paparazzi
Kim Kardashian purposefully cropped out Jennifer Lopez from a selfie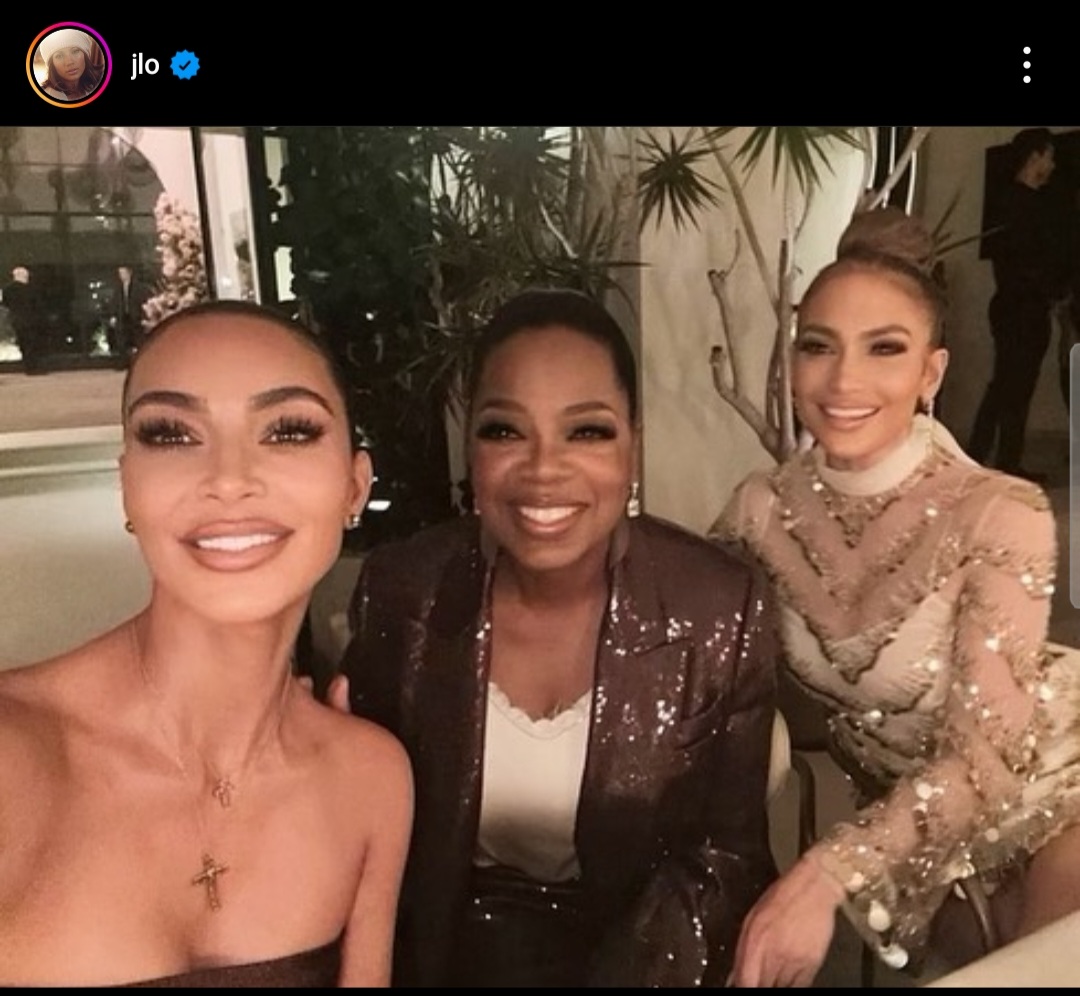 Kim Kardashian went with a brown sleeveless dress and a diamond cross pendant for the dinner party. She caused quite a few gasps when merely two hours after the Marry Me star posted photos of the event, she picked one of the selfies and cropped the 53-year-old out.
The said picture was a selfie that The Kardashians star took with Oprah Winfrey and Lopez. And in her Instagram story, the SKKN owner cropped out JLo.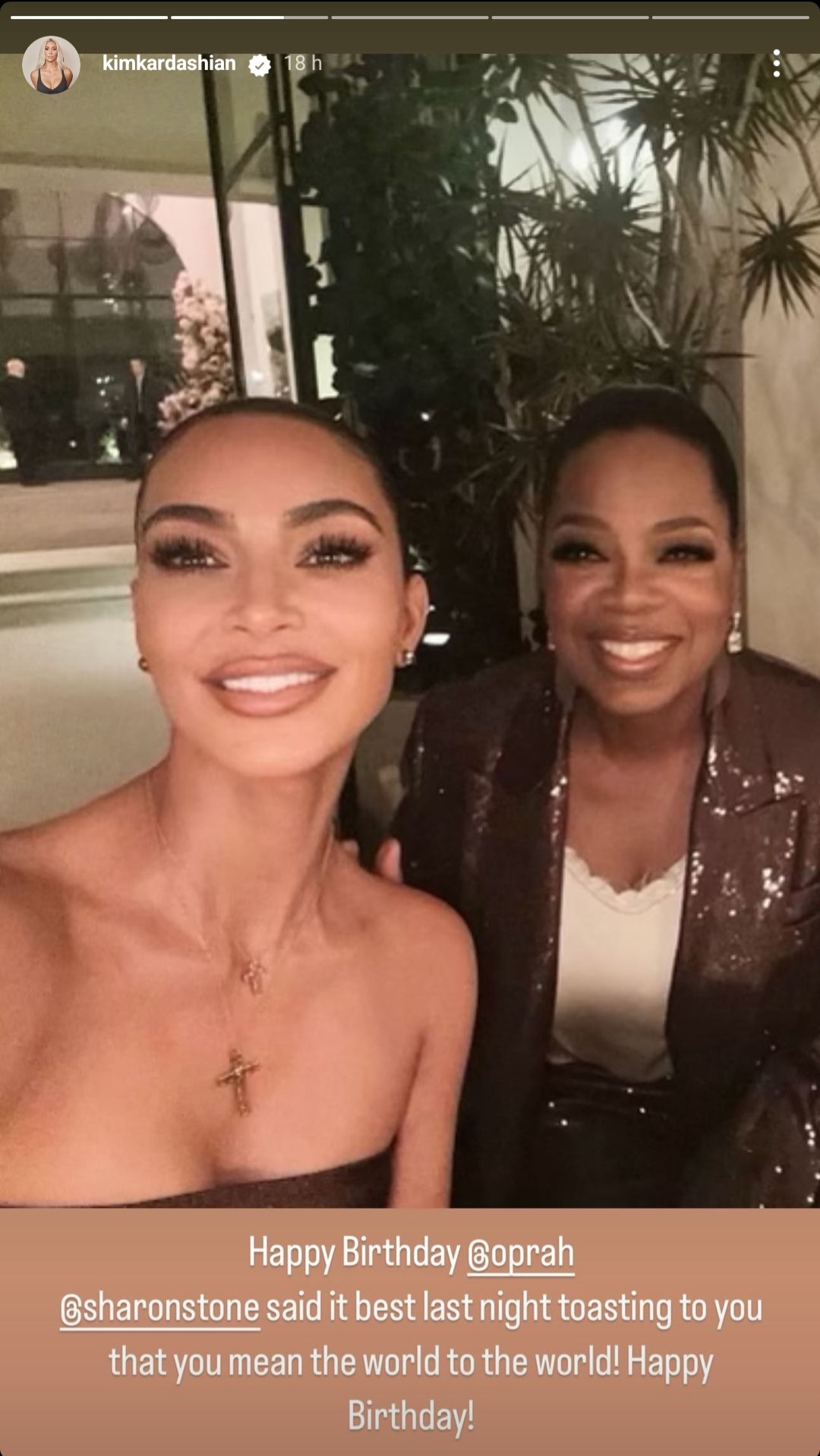 Also Read: "She didn't receive any paid vacation": Jennifer Lopez and Ex-Husband Marc Anthony Made their Maid Pay for Groceries From Her Own Pocket Despite Combined Worth of Almost $500M
The story was to wish Winfrey on her 69th birthday. She captioned the click,