There was a lot of media attention once again sparked for Britney Spears' infamous kiss with Madonna at the opening performance of the 2003 MTV Video Music Awards. Another pop queen, Christina Aguilera, also kissed Madonna during the award ceremony. In a recent interview, Hollywood's iconic personality Jennifer Lopez revealed that Madonna and Britney Spears' infamous kiss act had initially been envisioned differently.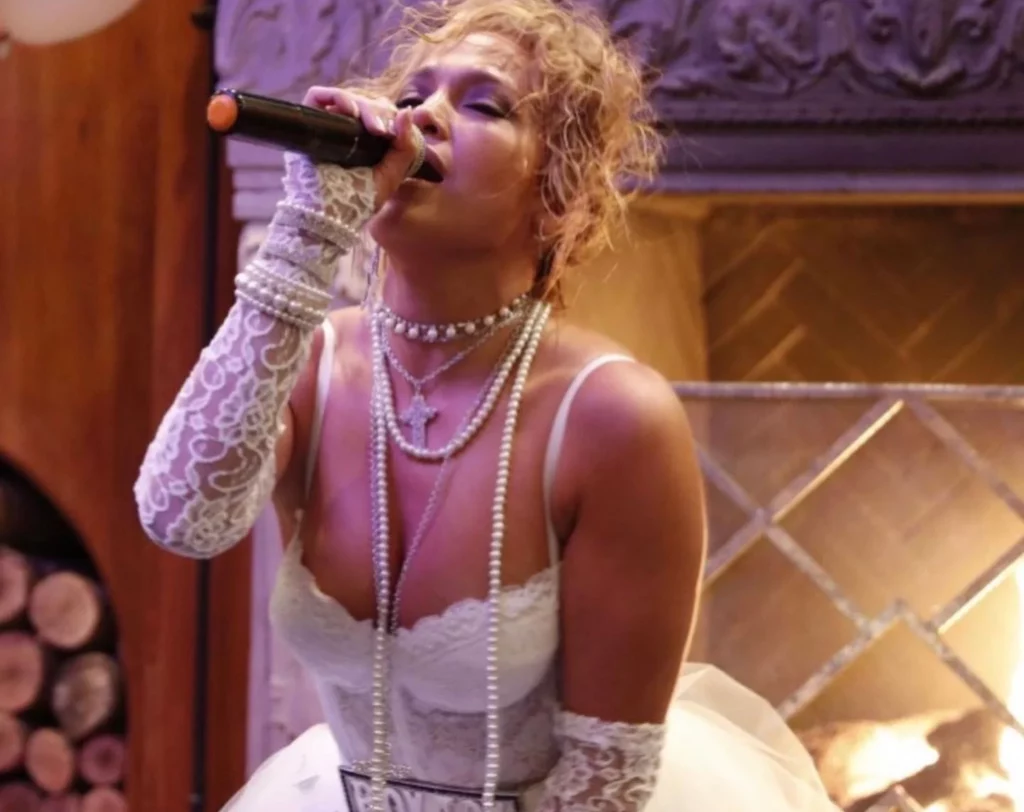 The Marry Me star allegedly revealed she was meant to perform the opening act of the award show instead of Britney Spears and Christina Aguilera with Madonna. To prevent Madonna's kiss with Christina Aguilera from being witnessed properly, the director cut to a shot of a flabbergasted Justin Timberlake. It is no secret that Jennifer Lopez admires Madonna a lot, as she is a huge fan of the pop queen. Her devotion to the queen of pop was seen as part of the Halloween 2020 celebrations, where the Shotgun Wedding actress recreated Madonna's iconic look in 1984 at the MTV Video Music Awards.
Also Read: "That's why we ran off to Vegas": Ben Affleck Saved Stressed Out Jennifer Lopez From Difficult Job of Planning Their Marriage
Jennifer Lopez Claims She Was Supposed To Perform Initially With Madonna At VMAs 2003
As part of the promotion for her upcoming movie Shotgun Wedding, American singer-songwriter Jennifer Lopez recently appeared in an interview with E! News. The movie was initially set for release on December 28, 2022, but now it's coming out on January 27. During the interview, JLo revealed she was originally selected to perform alongside Madonna and Britney Spears instead of Christina Aguilera at their astonishing 2003 VMA opening performance, which created quite a stir.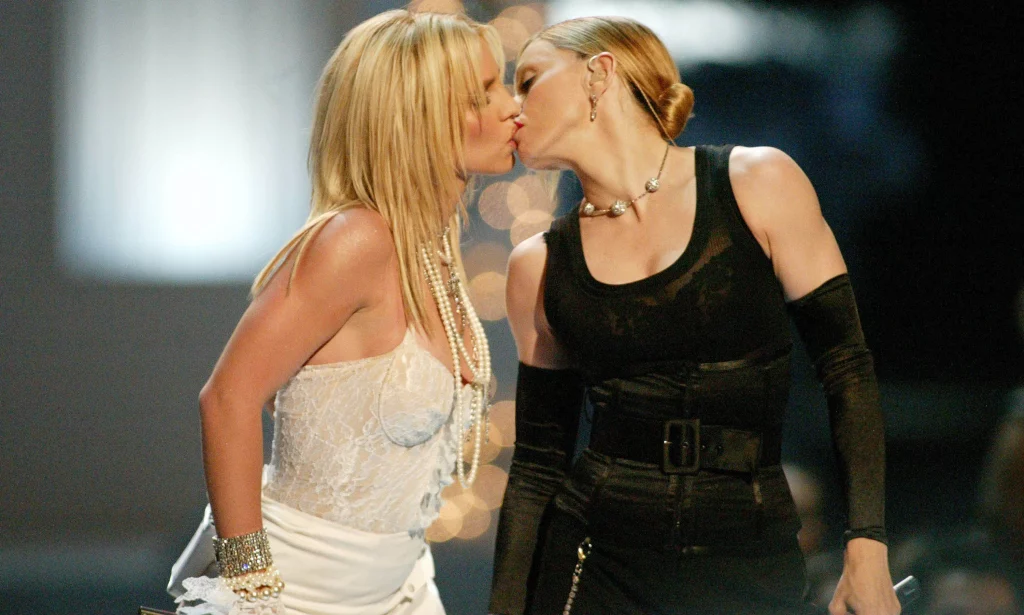 Lopez said,
"'I was filming a movie in Canada, and we had met — me, her, and Britney to do it — at her home. And I just couldn't get off the film … so they got Christina to do it."
During the MTV VMA 2003 performance, Britney Spears appeared onstage dressed as a bride and sang Like a Virgin, a tribute to Madonna's 1984 act. After that, Aguilera and Madonna joined her on stage, leading to the infamous kiss act. During Spears's star-studded wedding reception to Sam Asghari, Madonna and Spears re-created the kiss act in 2022.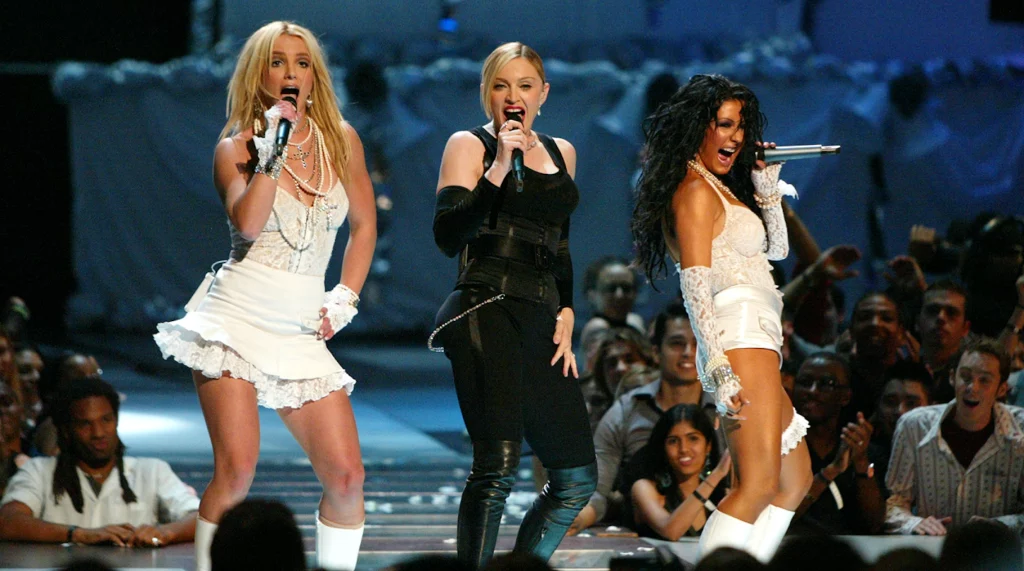 She later added,
"I didn't wind up doing it, but yeah, we had talked about it," she said. "I love Madonna; I'm a huge fan; I always have been."
JLo revealed in the interview that she is a huge fan of pop icon Madonna. She then began singing Madonna's 1984 smash hit Like a Virgin when asked about her favorite song during the interview.
Also Read: "I've probably loved him longer than you have": Jennifer Lopez Couldn't Stand Co-Star For Being Closer to Ben Affleck Than Herself
Shotgun Wedding: Josh Duhamel and Jennifer Lopez's Upcoming Movie
It has been a very busy few weeks for JLo promoting her upcoming movie Shotgun Wedding, which will be available to watch on Prime Video on January 27. This new American flick directed by Jason Moore blends thrillers and action, unlike any other rom-com. This movie, starring Jennifer Lopez as Darcy and Josh Duhamel as Tom, will show you everything that could possibly go wrong on their wedding day. Lopez continuously gives glimpses of her new movie promotions and interviews on her Instagram handle. She recently announced on her Instagram post that her movie is up for premiers in January 2023, captioning it,
"Cheers, everybody! #ShotgunWedding premieres January 27 on @primevideo. It'll be the most chaotic event of the year. We promise."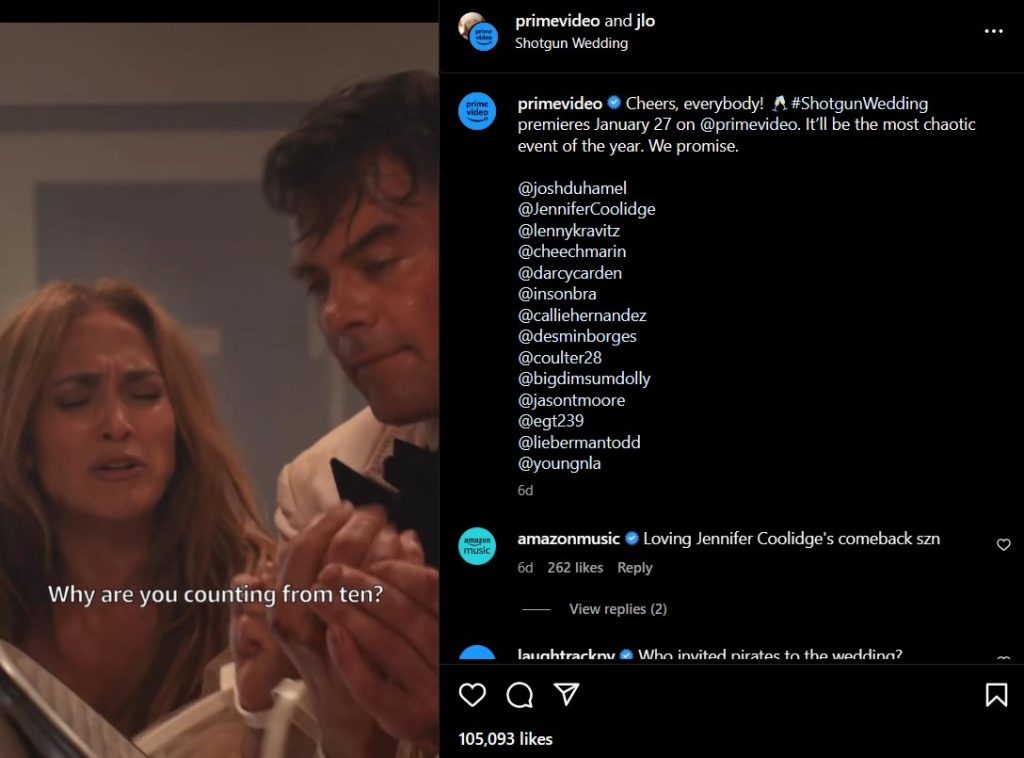 Along with both actors, the film stars Sônia Braga, Jennifer Coolidge, Lenny Kravitz, and Cheech Marin. It was originally scheduled for a June 29, 2022, theatrical release by Lionsgate. Amazon Studios secured the rights to the film in March 2022, which will be released on Prime Video digitally on January 27, 2023. However, It was released in Singapore and Indonesia on December 28, 2022.
Also Read: "My boyfriend is out of town": Madonna Angers LGBT Audience, Spotted With Mystery Man After Claiming She's Gay