Jimmy Kimmel is making his Oscar comeback and is all set to host the award ceremony for the 3rd time. The Jimmy Kimmel Live! host has previously emceed at the Academy Awards in 2017 and 2018. The 95th Academy Awards is all set to air live on ABC on 12 March 2023, and if Kimmel is to be believed, one topic is going to be on everybody's tongue, and if not everybody, definitely on the host's.
The 2022 Oscars is not really remembered for the talents that won that night, nor is it remembered for the iconic Uma Thurman and John Travolta Pulp Fiction reunion. But it is remembered for Will Smith slapping the sh*t out of Chris Rock. And it is this infamous spectacle that Kimmel is not planning to cut out from his list of jokes for the prestigious night.
Jimmy Kimmel is not going to hold back on the Will Smith jokes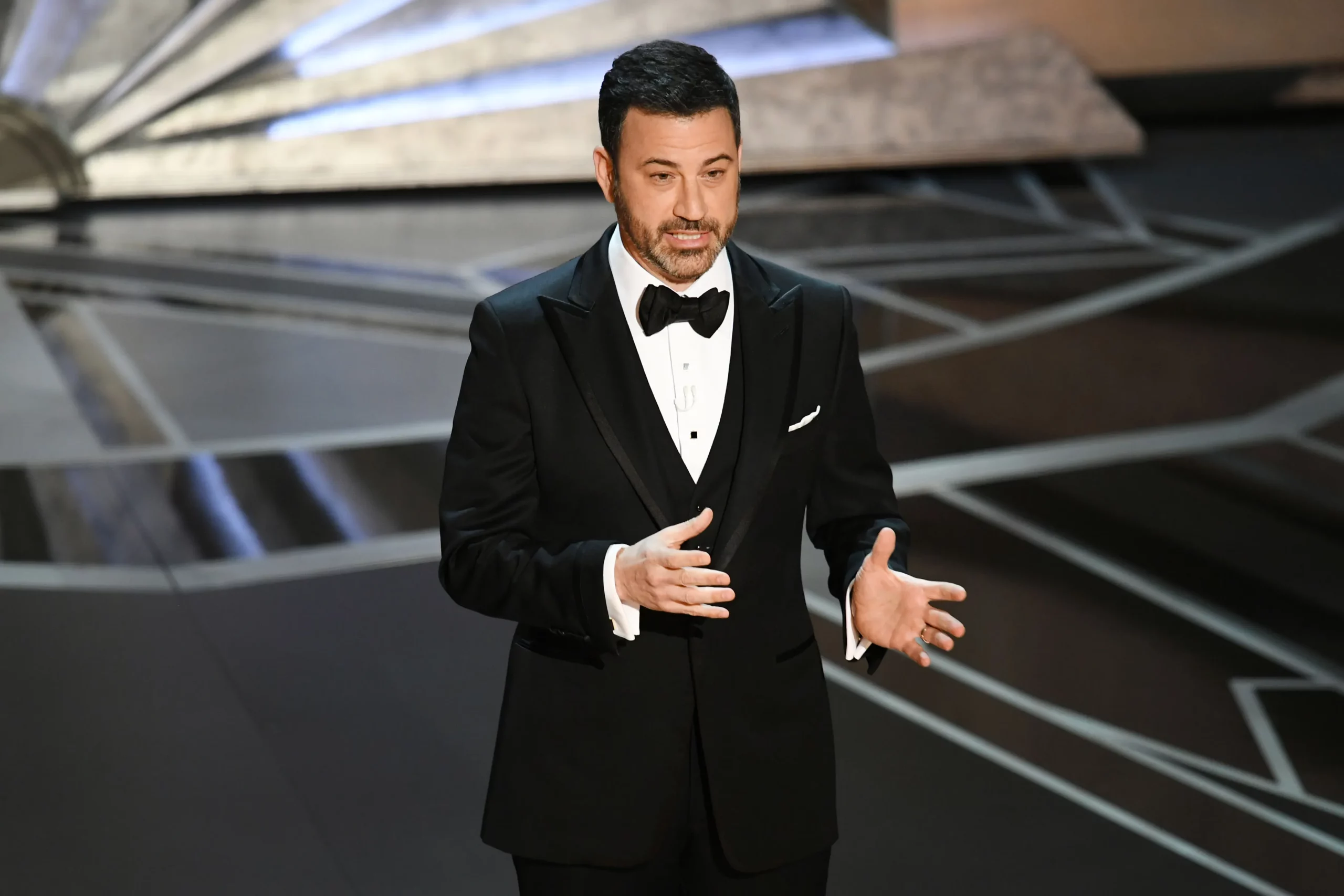 Jimmy Kimmel was recently interviewed by Extra in Las Vegas at the reopening of the Jimmy Kimmel Comedy Club. The comedian was questioned about his upcoming stint at the 95th Academy Awards and if he plans on making any Will Smith slap jokes. He answered,
"It's got to come up in some way. You know, I don't want to really make light of it necessarily, because to comedians, you know, comedians are mad about it…It's one of those things that for a group of people that find everything funny, it's, like, not funny, you know? But of course, you have to. Just like when they read the wrong winner one year when I hosted the Oscars, we had to make mention of that the next year."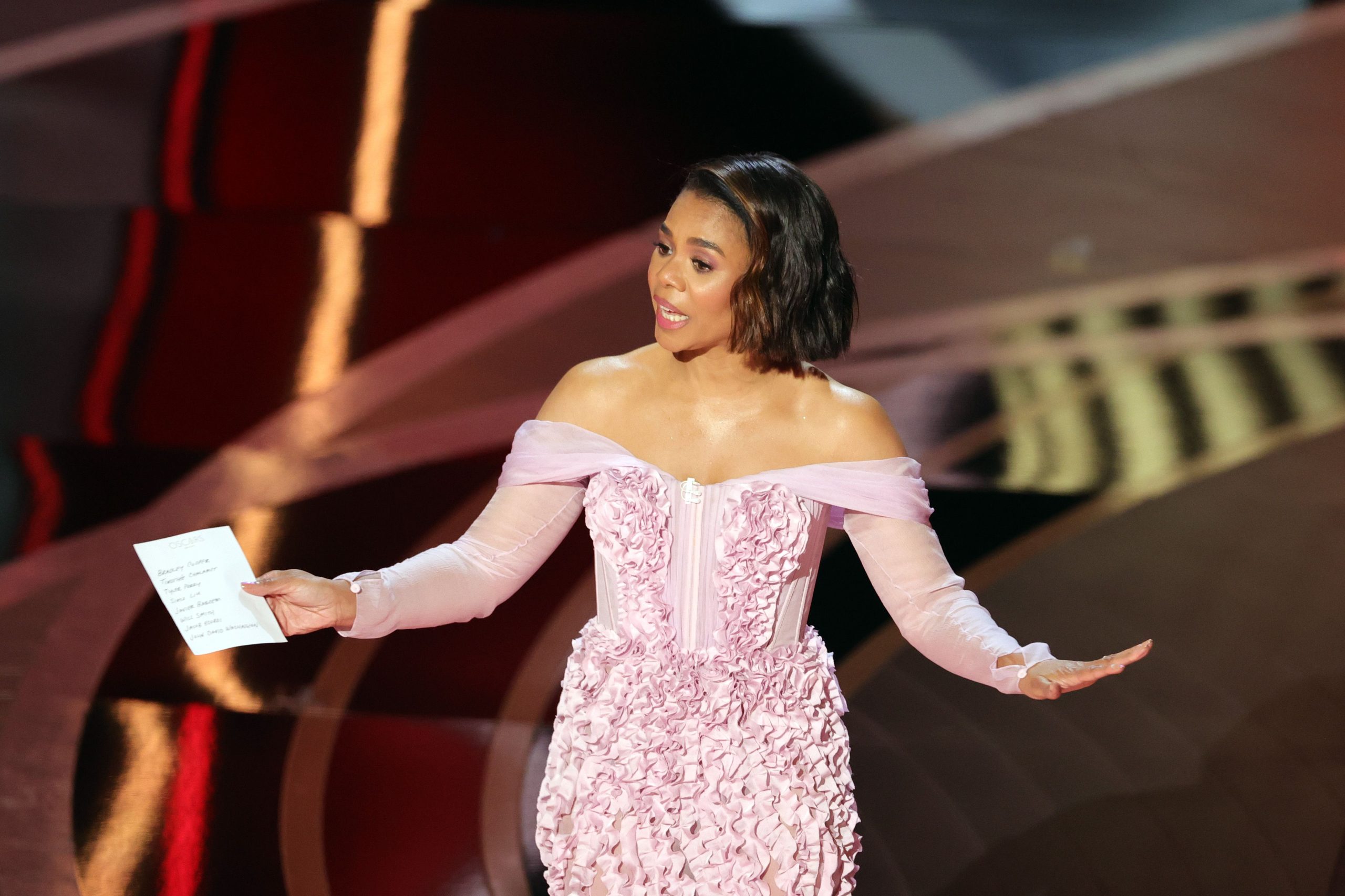 Also Read: "From the electric car guy into a fully-formed sh-t": Jimmy Kimmel Blasts Elon Musk Openly On Twitter After Billionaire's Feud With Stephen King
Yet another former Oscars co-host who was part of the infamous 2022 ceremony, Regina Hall, also jested about Kimmel hosting the next Oscars and the Will-Chris slapgate during an interview with People. She said,
"I think it's really a bad idea. No, I'm joking. We'll make sure Jimmy's got something on so he doesn't get injured onstage and nobody comes up out of the audience. But I think it's gonna be a fun show and he's tried and true, so I'm excited to see what he's gonna do."
Kimmel is the only host in Oscars history who has ever been asked to host again. And being invited or rather hired for a third time already speaks volumes about his charisma. His fans and the media can't wait to hear his fun take and jokes on the slapgate row.
Also Read: 'Practicing gratitude in times of great challenge': Will Smith Has Moved Past Chris Rock Oscars Slap Controversy as He Promotes New Movie 'Emancipation' With L.A. Lakers Visit
A brief flashback of how it all started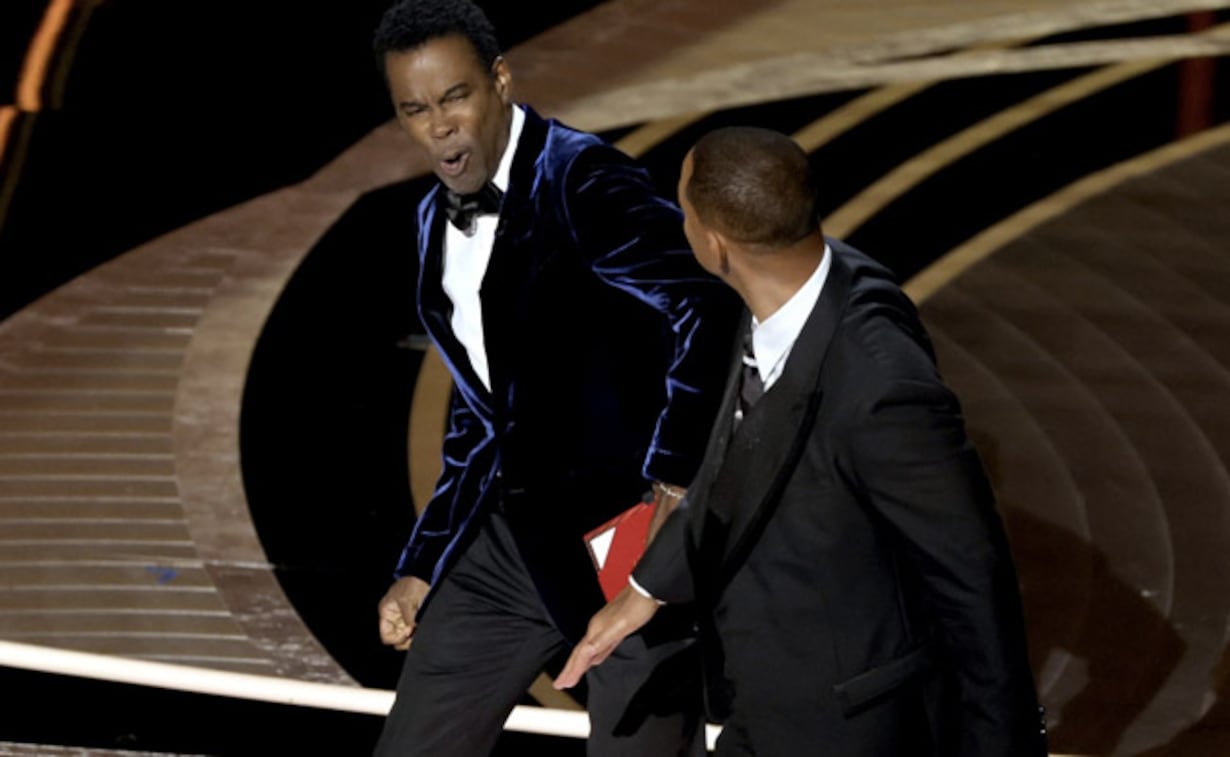 At the last Oscars, Chris Rock had made a joke about seeing Jada Pinkett Smith in a GI Jane sequel, alluding to her bald head. Rock didn't know that Mrs. Smith's hair loss was caused by a medical condition called alopecia. The Men In Black Star got visibly infuriated as his wife rolled her eyes and he went over to the stage and slapped Rock, followed by yelling audibly, "Keep my wife's name out your f*cking mouth".
A few minutes later, the Pursuit Of Happyness star won the award for best actor but that was not what he is now remembered for. He is remembered for being the butt of innumerable jokes. In addition, the 54-year-old was also banned from the Academy and from attending the Award function for the next 10 years.
Watch the video here:
Also Read: "For 10 days he called me every day": Will Smith Received Unexpected Help From Floyd Mayweather After Slapping Chris Rock at Oscars
Source: YouTube