Leonardo DiCaprio improvised the popular pen selling scene in The Wolf of Wall Street, tells Jon Bernthal. The much-praised American actor reunited with director Martin Scorsese in the 2013 movie, which recreated the 2007 memoir of a similar title by Jordan Belfort. While few fans found its portrayal of unrestricted perversion controversial, the movie was given positive comments by critics and DiCaprio also bagged an Oscar nomination for his performance.
How Leonardo DiCaprio Improvised The Iconic Scene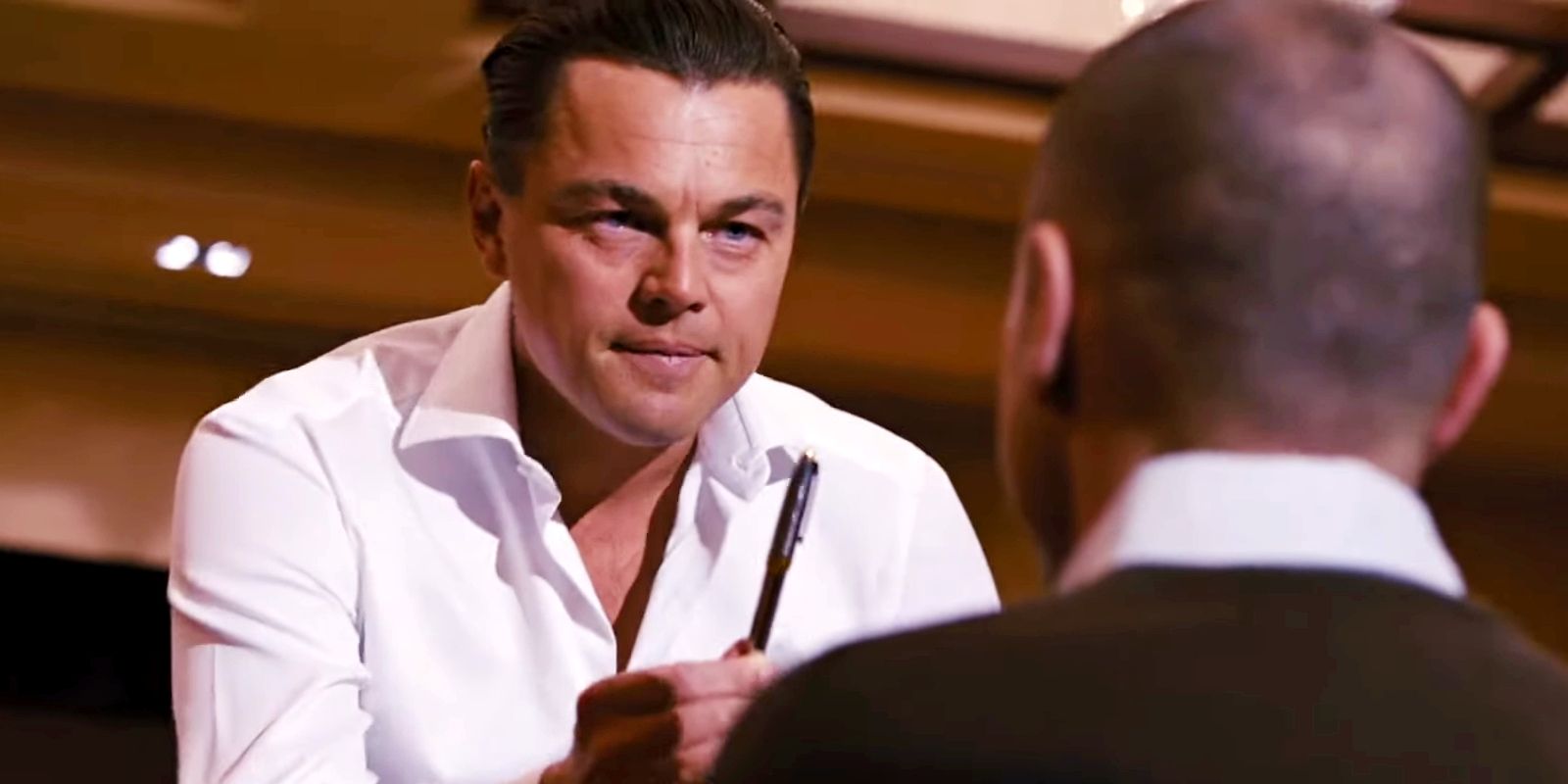 In a recent Hot Ones' interview, Jon Bernthal reveals that the movie's iconic pen scene was not scripted, but improvised. Scorsese is famous for cultivating improv from his artists, and Bernthal confirms that each take on The Wolf of Wall Street was distinctive, requiring the audience to be immersed in the moment and be ready for something new to face. The movie's "sell me this pen" motif, for example, arose from a chat among DiCaprio and his security guy as he walked onto the set:
"A lot of times, people talk about that 'sell me this pen' scene, and I use it as a really good example of the way that Marty works. When Leo was walking to the set that day, his security was a New York City detective and he said he had a job interview with the real Jordan Belfort. And Leo said … 'Really? What was the interview?' And he said, 'He handed me a pen and said sell that pen.' So, Leo, he didn't tell anybody. He just threw that into that scene. And everything was reactive off of that."
While a lot of the tales from the making of this film are intriguing for their unexpectedness, or simply as bits of trivia, Bernthal's provide significant insight into Scorsese's creative process, and how an actor can add happenstance within their overall work strategy. Rewatching the pen scene in relation to this revelation, DiCaprio's utilization of improv is quite clear in the motion of his castmates' reactions, increasing the technique's value as much as a character-developing tool on display. However, Scorsese can take back this moment and expand its meaning by returning to it in The Wolf of Wall Street.