TV host Kelly Ripa has been a part of ABC's Live! for many years now. She has worked with several co-hosts and even worked alone for one year joined by various celebrities. After joining the show in 2001, she has worked with hosts, Regis Philbin, Michael Strahan, and Ryan Seacrest. All of them have abandoned Ripa now leaving her with her husband, Mark Consuelos, her latest co-host.
Ryan Seacrest's recent exit from the show made her emotional as the two worked really well together and she stated that she will miss having him on the show. The TV host recently stated that she has a "little PTSD" as all of her co-stars have suddenly abandoned her in the past.
Kelly Ripa says she has a "little PTSD"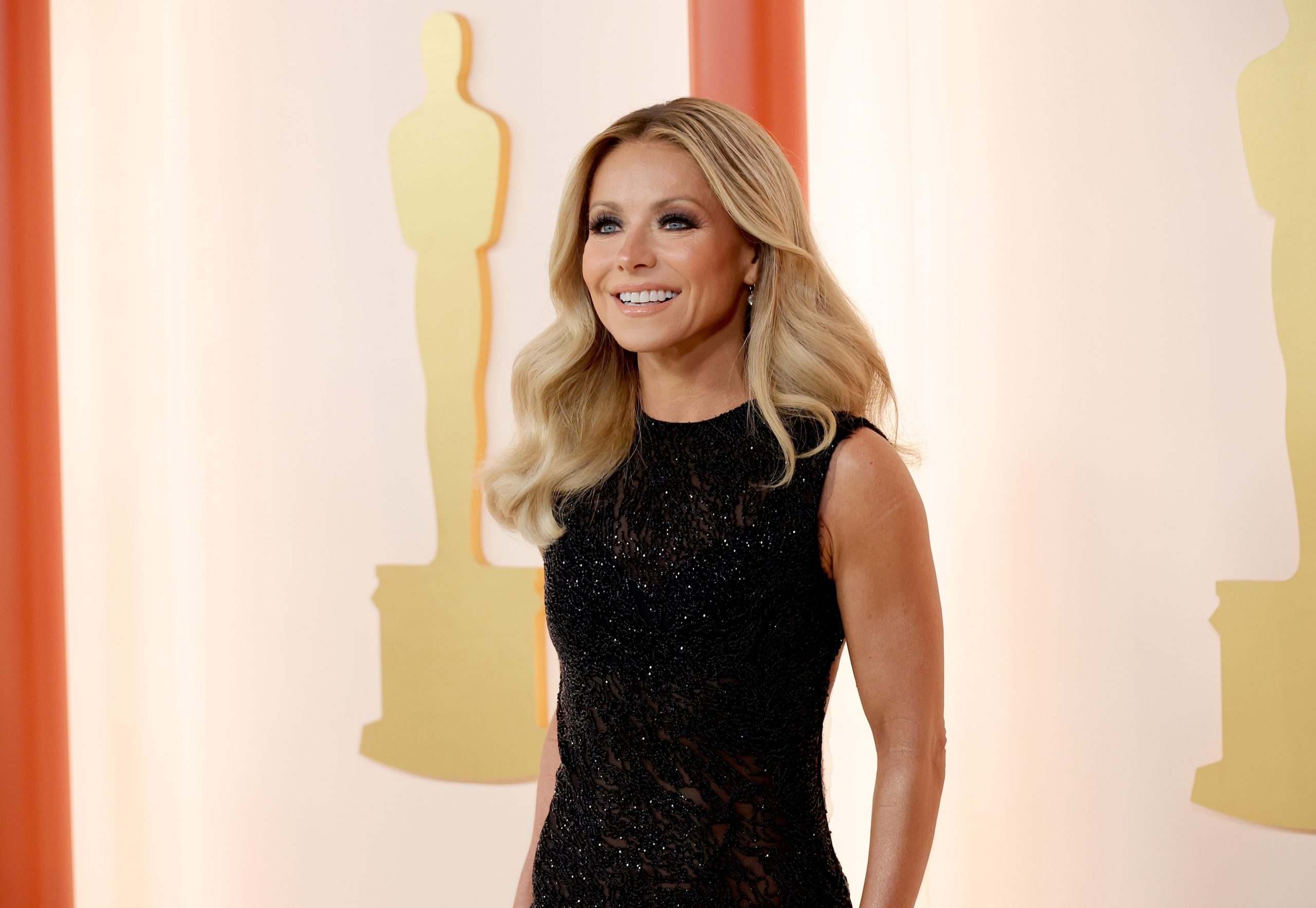 In an interview with Variety, TV host Kelly Ripa talked about Ryan Seacrest's exit from Live with Kelly and Ryan. When she was asked why she is nervous, she explained that she has a "little PTSD" due to her former co-hosts' exit,
"Ryan and Mark were like, 'What are you nervous about? It's going to be fine' and I said to them, 'You have to forgive me. I have a little PTSD.'"
Kelly Ripa formed a strong bond with Ryan Seacrest on the show. Before Seacrest joined in 2017, Ripa was already abandoned by her previous co-hosts, Regis Philbin and Michael Strahan.
Also read: "I've been quiet quitting for at least 10 years": Kelly Ripa is Leaving Live With Kelly Soon
Regis Philbin and Michael Strahan left Live!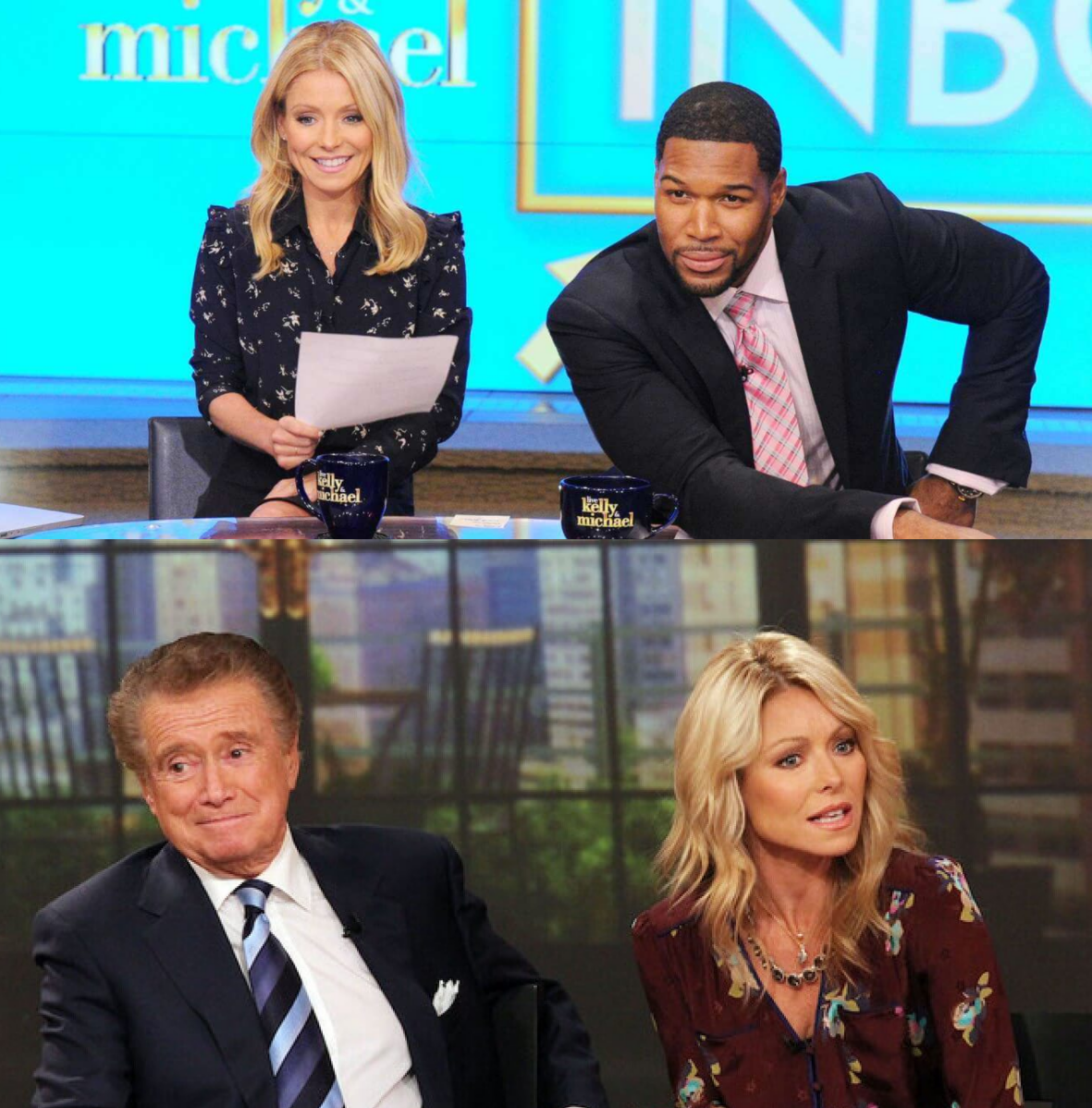 Kelly Ripa joined Live! in 2001 when Regis Philbin was hosting the show alone. He previously worked with Kathie Lee Gifford but she decided to quit the show in 2000. Ripa and Philbin then hosted the show for roughly 10 years, then Philbin announced his retirement.
Ripa then hosted the show alone for about one year, with random celebrities joining her as guest co-hosts. Then in 2012, it was announced that she will be joined by Michael Strahan as her permanent co-host. Their chemistry was on-point and viewers love their work. However, in 2016, it was suddenly announced that Strahan is leaving Live! to join Good Morning America full-time. Ripa was once again left all alone and hosted the show alone for one year. Ryan Seacrest then joined her in 2017 but now it seems like his era has also ended. Now Kelly Ripa will be joined by her husband, Mark Consuelos.
Also read: Kelly Ripa Hijacked an Office as Regis Philbin's 'Live' Wouldn't Give Her One: "Saving it for what? I am the new guy"
Why did Ryan Seacrest quit the show?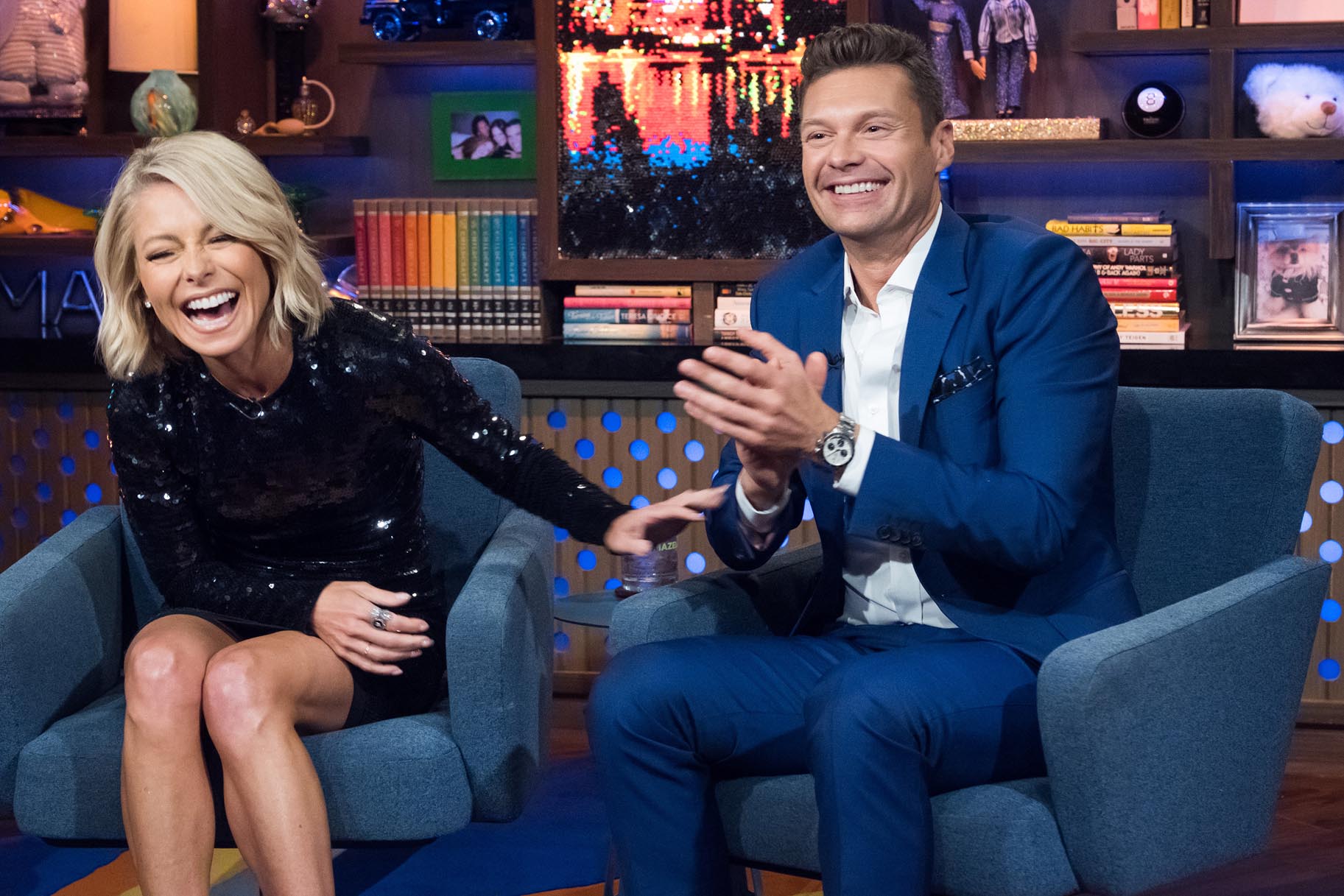 In February 2023, it was announced that Ryan Seacrest is leaving Live with Kelly and Ryan after 6 long years. He announced his exit himself in an episode,
"Working alongside Kelly over the past six years has been a dream job and one of the highlights of my career. She has been an amazing partner, friend, and confidant, and although we will always be a part of each other's lives, I will miss our mornings together. I also want to thank Michael Gelman and the entire staff and crew – we've made memories to last a lifetime, met some of the most incredible people, and had the warmest welcome into the homes of so many viewers across America."
Seacrest reportedly quit the show to host American Idol once again. As per Michael Gelman, executive producer of the show, Seacrest is expected to make an appearance on the show from time to time as a guest host.
Related: "He started years after I started": Kelly Ripa Brings Up Sexism in 'All My Children' – Claims Husband Mark Consuelos Earned More
Source: Variety