The Kardashians have been feeding the internet with their On Again-Off Again relationship status for quite some time. All the members of the Kardashian family have been known for their PDAs on social media, while some of them for going back to their exes. The ex-couple Kendall Jenner and Devin Booker have made it official that they are back together just one month after they split. The newly reunited couple went on a vacation and the duo shared some photos in a cozy pose.
Read More, 'Can't get over her': Devin Booker Reportedly Wooing Kendall Jenner To Get Back Together After Breaking Up
Photo of Kendall Jenner and Devin Booker from their vacation
While sharing a story on her Instagram, Kendall Jenner shared a photo of her sitting on Devin's lap. The duo looked off somewhere beyond the camera's reach, where Kendall was seen drinking a beer. This PDA-filled photo came from their vacation. The Kardashian star also posted a few Instagram video stories, she was seen playing with Devin Booker which rekindled their romance. 
Also read, Why Did Kendall Jenner Break Up With Phoenix Suns NBA Player Devin Booker?
Kendall Jenner and Devin Booker's relationship timeline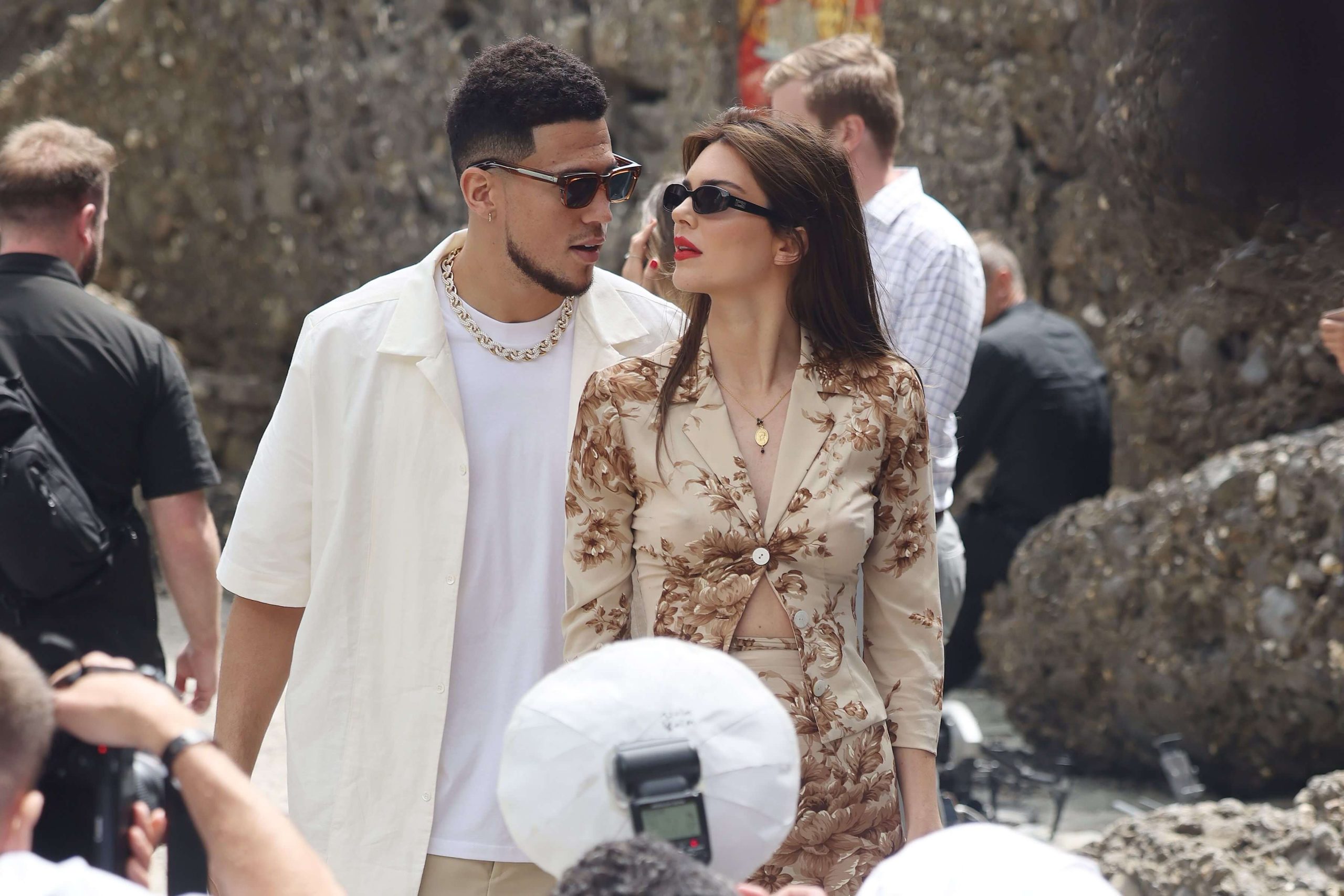 Kendall Jenner and Devin Booker first began dating in 2020 and rumors were high that the couple had parted ways. It was reported that the couple was going through a rough patch and didn't feel like they were on the same path. But with the recent PDA photos, it seems like the couple broke up just to come back together.
Read More, Dark Days Haunt the Kardashians as After Kim Kardashian's Disappointing SKKN Launch, Ex Kanye West Accuses Adidas of Trying to Steal Yeezy's Thunder
The Kardashian's doomed relationships 
Amongst the list of doomed relationships, Kim and Khloe Kardashian top the list. Reportedly, Khloe Kardashian is having another surrogate baby with her ex Tristan Thompson. And according to Page Six, Kim Kardashian had over 10 rumored and official partners. The senior Momager, Kris Jenner also has a list of ex-partners, but currently, she is with Corey Gamble. 
More stories about The Kardashians will unfold in its upcoming season on Hulu on September 22
Source: Instagram