Kanye West who now prefers to be called Ye found yet again a forever partner in Bianca Censori. The two decided to strengthen their bond by exchanging vows on the first week of the new year. But have not legalized their union by issuing a marriage license yet. The Australia-native architectural designer for Yeezy was all in from the beginning and so was the Donda rapper, the song Censori Overload was proof of that. Since then, they have been seen together out and about in the wild and photographed multiple times. Although not a lot is known about the mystery woman who Ye married yet, Kim Kardashian wants to know more.
The business mogul reportedly wants to have a private chat with Ye's current wife, to make her aware of the rules to follow when around her kids.
Also Read: Kanye West's War on Paparazzi Continues as He Reportedly Files Complaint Against Stalker Cameraman Who Won't Leave Him Alone after West Threw Fan's Phone
Does Kim Kardashian want to meet Bianca Censori?
Kim Kardashian doesn't fool around when it comes to her kids' safety. The billionaire mother wants nothing but the best for her children. So that now Bianca Censori is being introduced to the equation, she just wants to make sure everything runs smoothly. Kardashian also wants to discuss the terms the kids are supposed to call her. According to The Sun, an insider revealed,
"She's sent a message through her team to Kanye's team, basically saying congratulations, and given that it looks like Bianca may soon becoming a stepmom to the kids, she would like to have a sit down to get to know her in a private meeting."
Although the ex-couple Kanye West and Kim Kardashian finalized their divorce in November, each wants them to be equally present in their children's lives and to be regarded as much as a parent as they were before the divorce. Kim Kardashian established the fact many times that whatever happens, she will not stand in the way of Kanye West and his children. Therefore, this might be her way of welcoming Bianca Censori into their vast family. The Kardashian family is not privy to the concept of a blended family. Thus, this issue won't be such a problem for them.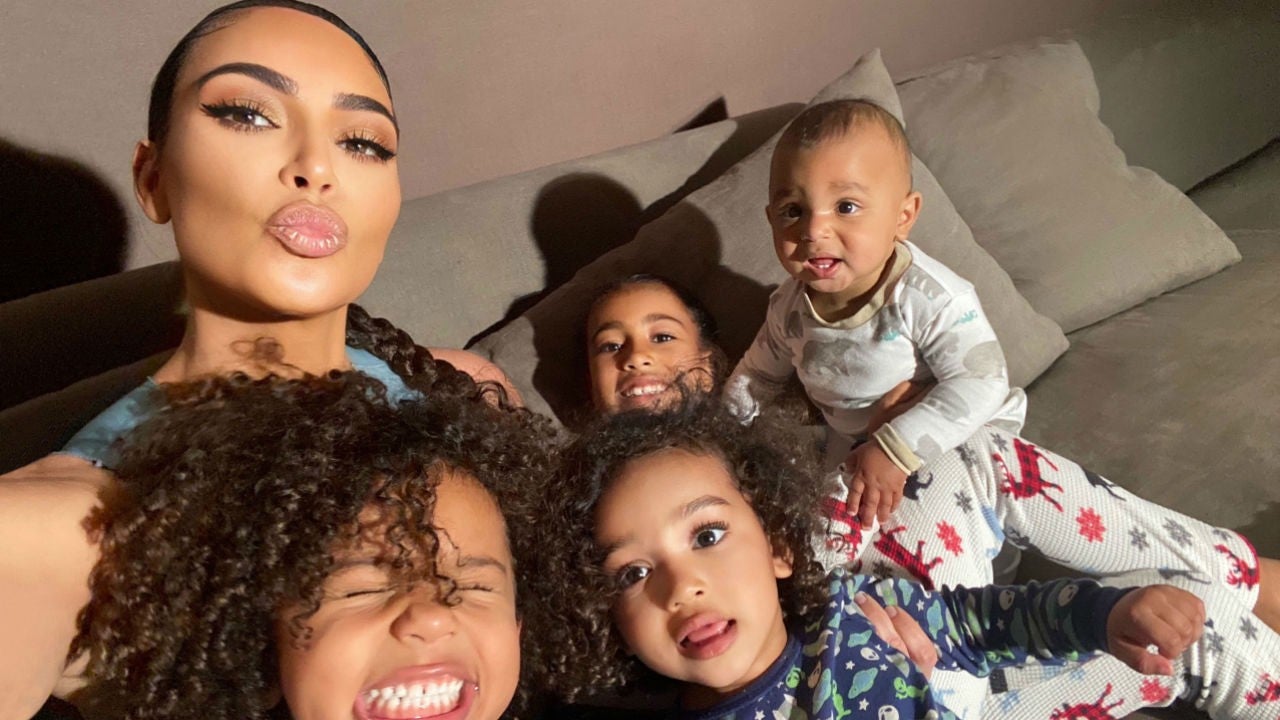 Also Read: Kim Kardashian is Literally Banking on America Shooting Down UFOs, Brutally Trolled for Alien Themed SKIMS Campaign After She Makes Models Wear Martian Masks in Their Underwear
Bianca Censori with the West kids
Kim Kardashian reportedly already has all the information about Censori, since the kids are now somewhat seen spending their time with their "stepmom". A source revealed,
"She already has started to vet her, which is standard for anyone that comes into contact with her children and will have access to them,"
Reportedly, according to a Page Six source, "Kim hates her", but now apparently is willing to go that extra mile for the sake of her children.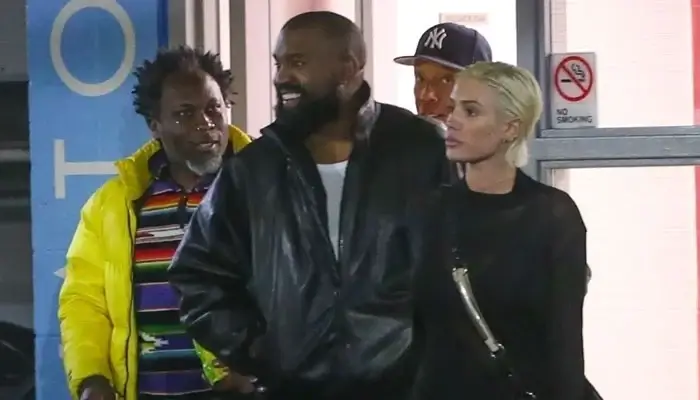 It is no secret now, that the West kids have already met their "new mom". North West, the eldest among the kids, 9, was spotted having dinner with Bianca Censori and Kanye West in Nobu. North West brought a friend to dine with the couple, and the kids were dropped off by the security team after Ye and his new wife arrived at the restaurant. Bianca Censori was also seen at North West and Saint West's basketball game. Therefore, Censori is actively trying to fit in with the kids. Only time will tell how much Kim Kardashian allows that to happen.
Also Read: Kanye West Reportedly Made Herculean Efforts To Make Sure Kim Kardashian Didn't Know He's Marrying Bianca Censori Out of Fear His Ex-Wife May Retaliate to End the Wedding
Source: The US Sun