Kim Kardashian has chosen to keep her personal life private since her breakup with Pete Davidson in August 2022. They were together for almost a year following KimK's divorce filing from Kanye West. Speculations are now swirling about her current dating status after her split from Davidson. A TikTok user named @gaymanwithaspraytan suggests that KimK might be involved with someone new.
In the TikTok, it is mentioned that KimK attended a recent Lakers game along with her mother, Kris Jenner. They appeared to be supporting Khloe Kardashian's partner, Tristan Thompson. However, it remains unclear if KimK's presence at the game was solely to show support for Thompson or if there is another man in her life.
Read More: Kim Kardashian's Rivalry With Kourtney Kardashian is Over After She Tried to Make Money Out of Her Wedding?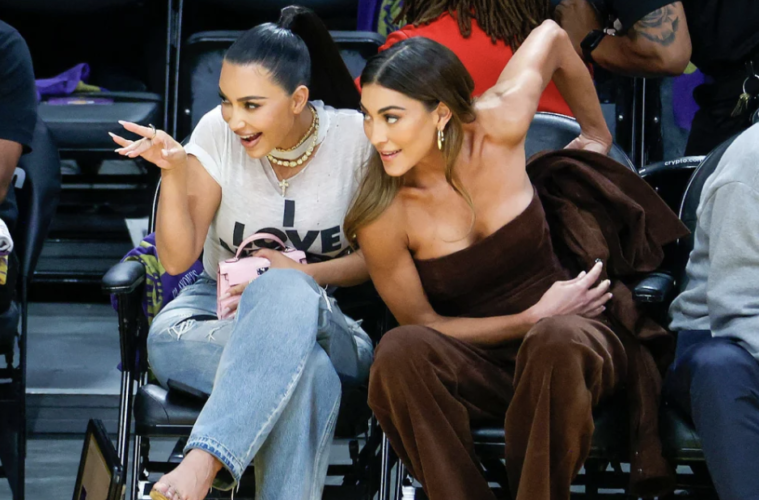 Is Kim Kardashian Dating Tristan Thompson?
The rumor mill was sent into a frenzy after Kardashian supported her sister Khloe Kardashian's baby daddy, Tristan Thompson, at a string of LA Lakers games and even congratulated her sister's ex in a now-deleted Instagram post.
"Kim isn't officially dating anybody, but there is somebody who she's interested in," a source confided to Us Weekly.
"So far, there have only been subtle flirtations between them, but they haven't gone out yet."
Their close friendship has had some fans questioning whether or not they could be an item – which, of course, is a very far-stretched rumor.
Read More: "I know that they'll get it": Amid Horrible Parenting Allegations, Kim Kardashian Stops Giving Expensive Gifts to Her Kids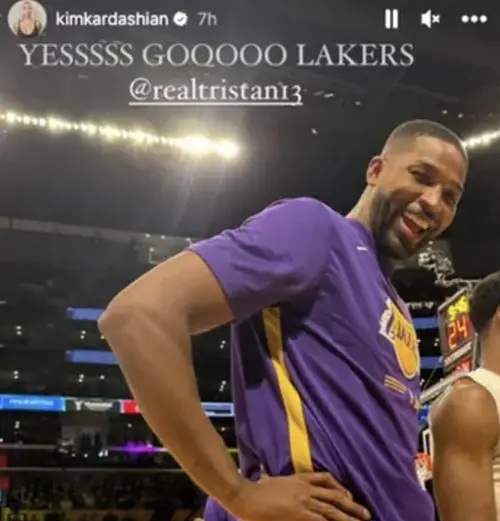 Speculation sprung online with many wondering how Kardashian could remain close to Thompson after he cheated on KimK's sister an array of times and even fathered a child with another woman while they prepared to welcome their son together.
Some fans think that she was there to allegedly support Lonnie Walker. Kardashian was famously previously married to Kris Humphries, who is a basketball player as well, so it looks like she may be on the lookout for another partner in the athletic space.
Read More: Will Kanye West Go Back to $1.8B Rich Ex-Wife Kim Kardashian after Gap's $2M Lawsuit?
Could Thompson and Kardashian be the new "it" couple? If they are, they're keeping things pretty low-key. However, their alleged relationship is just a rumor floating around TikTok right now, so it's hard to say if these two are actually together or not.
When Did Kim Kardashian and Pete Davidson Part Ways?
In August of last year, Kim Kardashian and Pete Davidson ended their relationship after less than a year together.
"There truly wasn't drama between them when they decided to separate," according to an insider, explaining that their busy schedules and long distances played a significant role in their decision.
"They each have busy schedules and the distance made it hard. Kim travels a ton and it was hard for Pete to keep up, especially with his filming schedule."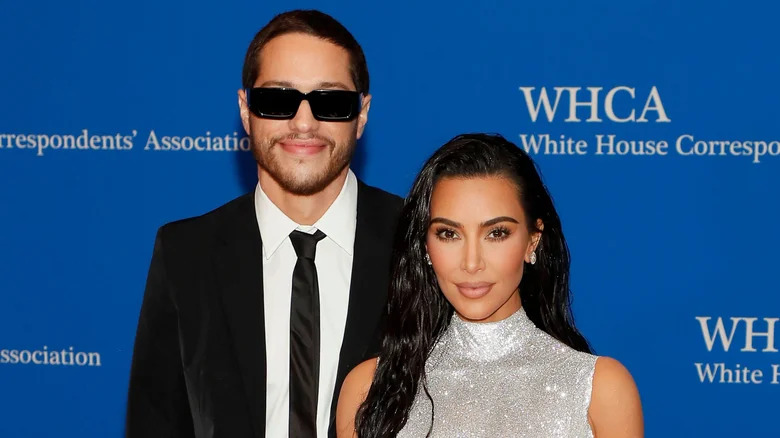 Their relationship began in October 2021, eight months after KimK filed for divorce from Kanye West. Despite the unexpected pairing of the reality star and the comedian, they appeared to have a strong connection.
Read More: 'Didn't Want To Deal With All the Baggage That Came With Kim': Pete Davidson Reportedly Left Kim Kardashian Because He Was Sure Kanye West Would Keep Harassing Him Forever
However, after nine months of dating, Kardashian and Davidson officially called it quits. Both individuals remained relatively silent about the breakup, leaving many fans curious about the reasons behind their split. Subsequently, sources revealed that there were multiple factors that contributed to the relationship's inability to thrive.
Source: The List