For the 42-year-old entrepreneur Kim Kardashian, fortune and fame are the other names she is known by. The Kardashian-Jenner family is known for their controversies and their daughters who have always managed to stay in the limelight by navigating different business ventures.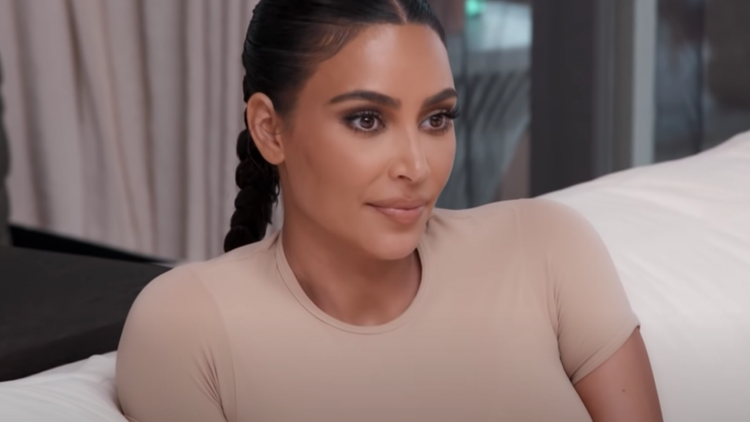 Read Also: Kim Kardashian Can't Afford to Fall in Love After a Rough Breakup With Pete Davidson, Reportedly Focusing On Her Billion Dollar Empire and Family
The Keeping Up With The Kardashians star loves wearing her heart on her sleeves. Her previous relationships are a testimonial to this. The SKKN founder was previously married to the American rapper Kanye West. The ex-couple separated after six years of togetherness in February 2021, and are currently co-parenting their four kids. Kim Kardashian dated comedian Pete Davidson after her legal separation from the Praise God singer.
Kim Kardashian Is Jealous Of Kylie Jenner
The entire world went into shock when the news of Kylie Jenner and Timothee Chalamet dating broke out. The tabloids got a new topic as the rumor mill could not stop speeding up. Amongst all the people who were stunned by the news, Kim Kardashian had a tough time digesting it. The fashion icon broke up with Pete Davidson after 9 months of being together. She is currently single and trying her luck in the game of love.
According to an insider close to the Kardashians, "Kim is furious she doesn't have an A-list man like Kylie."
The source went on to add-
"She's been feeling really sad recently and wishing she had someone to share her life with. She's infuriated that she's still single, while Kylie's with one of the hottest stars around right now. She hates being overshadowed by any of her siblings."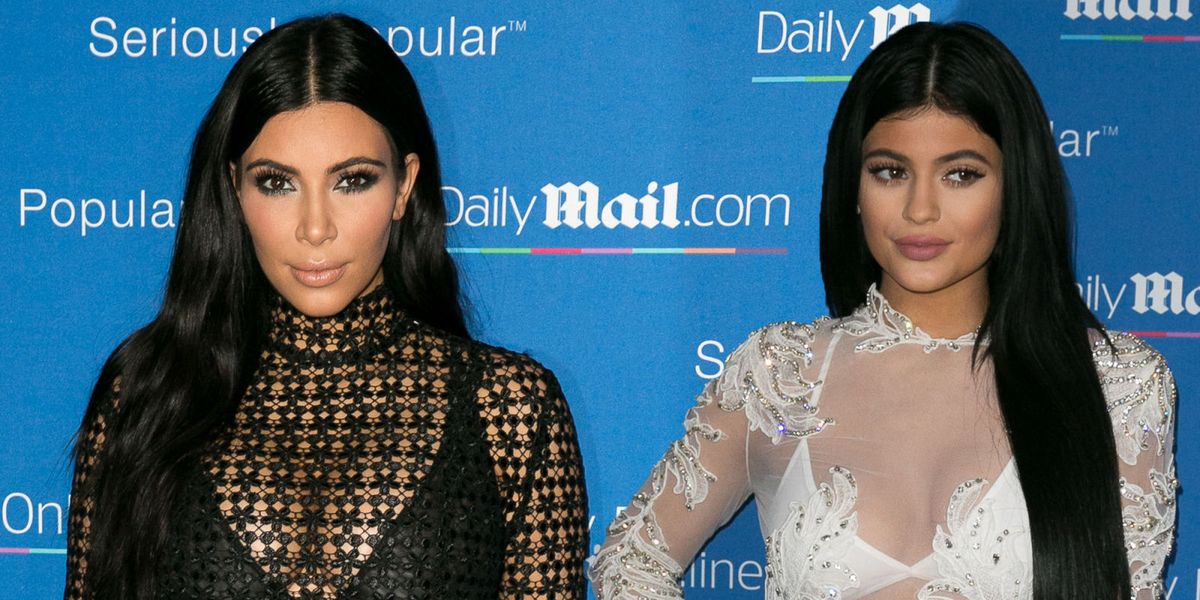 Read Also: How Kim Kardashian Proved Her Haters Right by Simultaneously Denying and Embracing Artificial Body Modifications
However, it has been assumed that the celebrated influencer and the Call Me By Your Name actor are in the initial phase of their relationship. They are casually dating and spending time with each other.
A source close to Kylie Jenner went on to inform the Heat magazine representative that-
"It's not serious, but Kylie is enjoying hanging out with Timothée and seeing where it goes." Things are heating up between them and they have a genuine spark. They're having a lot of fun."
Kim Kardashian is on a quest for the man of her dreams. She is co-parenting her four kids with Kanye West and not dating anyone currently. A source revealed-
"They're both aiming high and think Brad Pitt would be amazing. He's exactly the type of man Kim could see herself falling madly in love with, and even though he's currently dating someone, she doesn't think it's all that serious. She's waiting for her moment to grab his attention and is hoping they might cross paths in the acting world."
The reputed media personality is really upset with her little sister Kylie Jenner's dating rumors with the Lady Bird actor.
Kim Kardashian And Pete Davidson's Relationship Timeline
After Kim Kardashian's separation from rapper Kanye West, she was linked to quite a few reputed faces of Hollywood. The SKIMS founder found love with the American actor and writer in 2021. The ex-couple captivated the entertainment industry with their social media posts and PDA-filled public appearance.
"Kim loves his spark. He is very funny, and entertaining and makes Kim happy. They are still dating and enjoying it. He showers Kim with compliments and she loves it."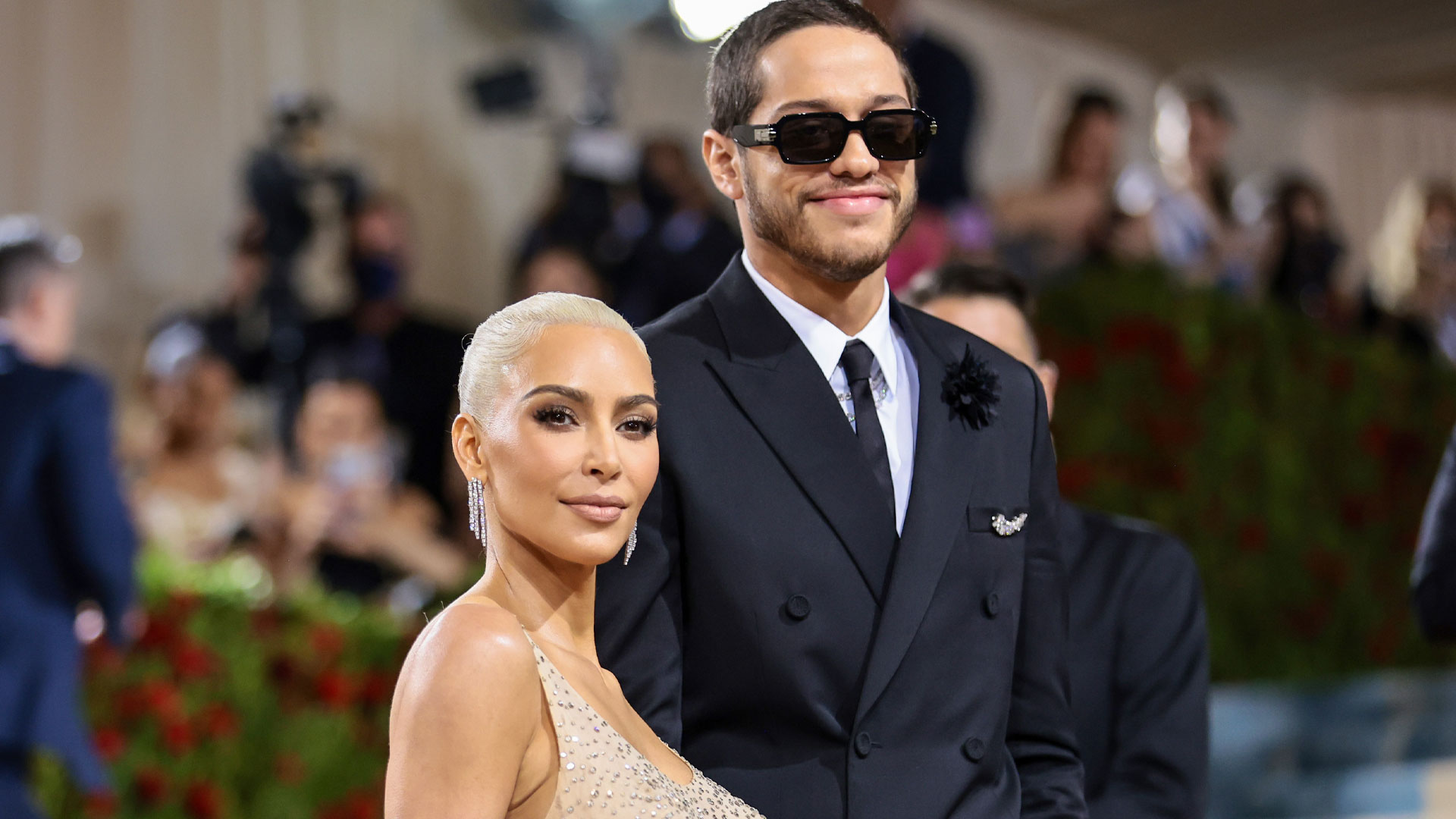 Read Also: 'When You Miss Kanye But Can't Tell Him': Kim K's New Outfit is So Disastrously Bad Her Fans Are Saying Only Kanye West Can Save Her
The ex-couple broke up after dating for nine months in August 2022. According to the rumors, one of the reasons behind the ex-couple's separation was their hectic work schedules. An insider close to the ex-couple went on to reveal that,
"Part of the reason they split was because of their busy schedules," the insider said. "They both travel all the time and it was hard."
Pete Davidson moved on quickly in comparison to his ex-partner Kim Kardashian. He was spotted with Chase Sui Wonders on a beach in Hawaii. According to his shirtless pictures, the TV host has removed all the tattoos related to his ex-flame.
Source: Heat