Reality star Kim Kardashian appears to be dealing with a lot of emotions and drama lately, which has emerged to be manifesting in her life. The mother of four recently finalized her divorce from her ex-husband Kanye West, and not yet over her past emotional rollercoaster. But, then she learned about her ex-husband's sudden remarriage when he should have focused on co-parenting his children with his ex-wife, and things just took a turn for the worst.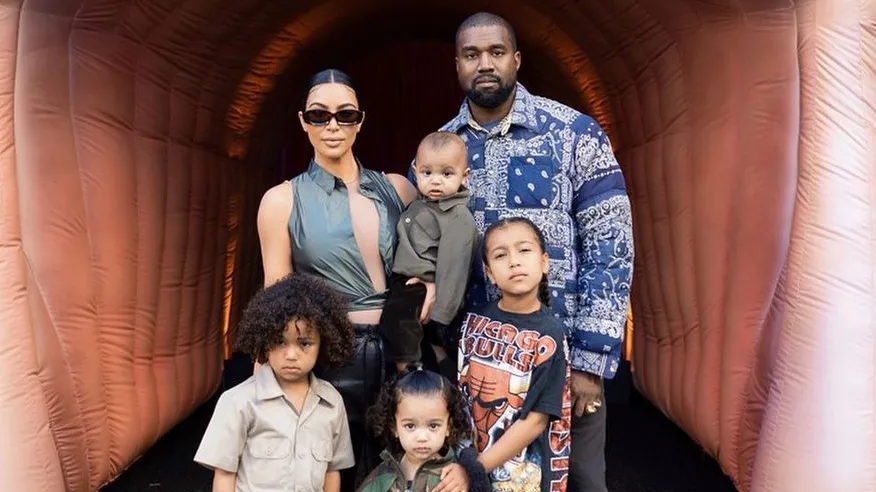 The SKIMS founder is trying her best to deal with all her ups and downs. However, after knowing the news about her ex's recent wedding, participating in the bizarre TikTok challenge, being angry with her sister for not tagging her brand, and bringing the attention of the public to her precious royal purchase, it is safe to say that the fans took her notice immediately and compelled her to prove that she has moved on in her life after her bitter divorce.
Also Read: Kim Kardashian Makes Move on the Royal Family, Buys Princess Diana's Rare Necklace Amidst Prince Harry and Meghan Markle Decimating Monarchy With 'Truth'
Kim Kardashian Is Now In the 'Happy Era'
American Socialite Kim Kardashian appears to be leaving her sadness behind and trying to live her best life. Being a single mother now, she is more focused on her kids and businesses, after her ex-husband Kanye West married Yeezy's head architectural designer, Bianca Censori. Despite how tough it has been to cope with the current situation, the 42-year-old SKIMS founder posted a few stunning photos on social media on Thursday, January 19, showing how less her ex's actions have affected her.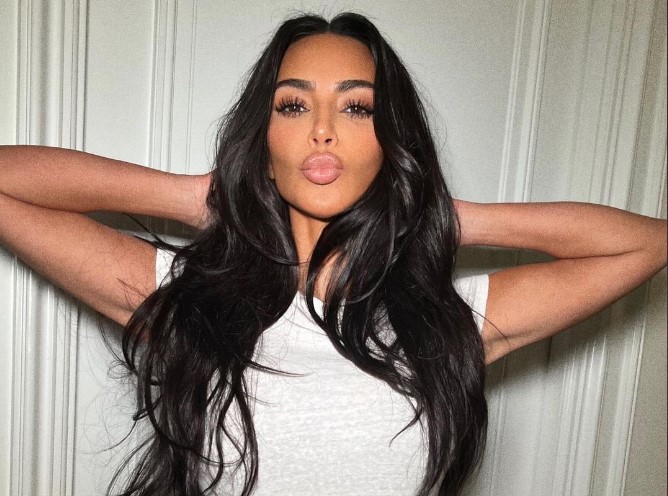 She tweeted "Happy Era" along with three beautiful pictures and gave her mood update to her fans.
happy era pic.twitter.com/SeMnCZuFFL

— Kim Kardashian (@KimKardashian) January 19, 2023
It was a sight to behold as Kim K was wearing a white fitted T-shirt, distressed denim high-waisted blue jeans, clutching her dark brunette hair, and blowing kisses to the camera. The reality star also posted the same pictures and caption on her Instagram handle. She is receiving positive responses for her photos; however, some believe she is just pretending to be happy in the pictures.
Also Read: 'The family isn't taking this as a marriage yet': Kim Kardashian and Her Family Won't Accept Kanye West's Marriage to Biance Censori as Legit
Are Her Fans Happy With Her Happy Era Cryptic Tweet?
According to Kim Kardashian's previous interviews, she tried hard to shield her children from the bitter outside drama surrounding her ex-husband, Kanye West. However, she has revealed that he is not engaging in co-parenting to the extent he should. The former pair share four kids – North, Saint, Psalm, and Chicago. The Kardashians star's efforts to be happy were praised by her fans with immense positive reactions, even though her fans trolled her for buying the royal cross pendant necklace, previously worn by Princess Diana.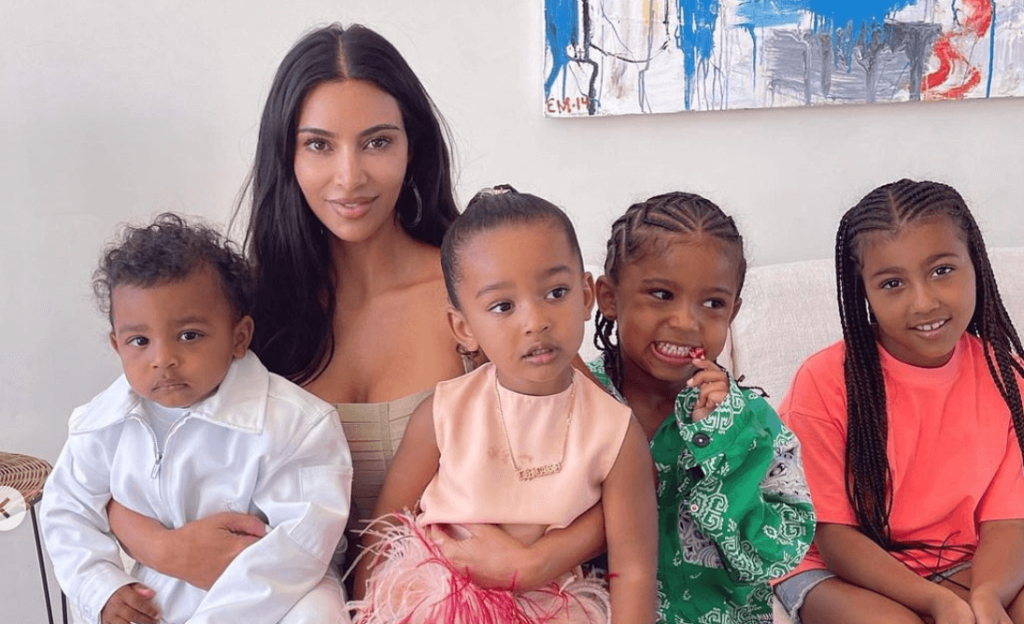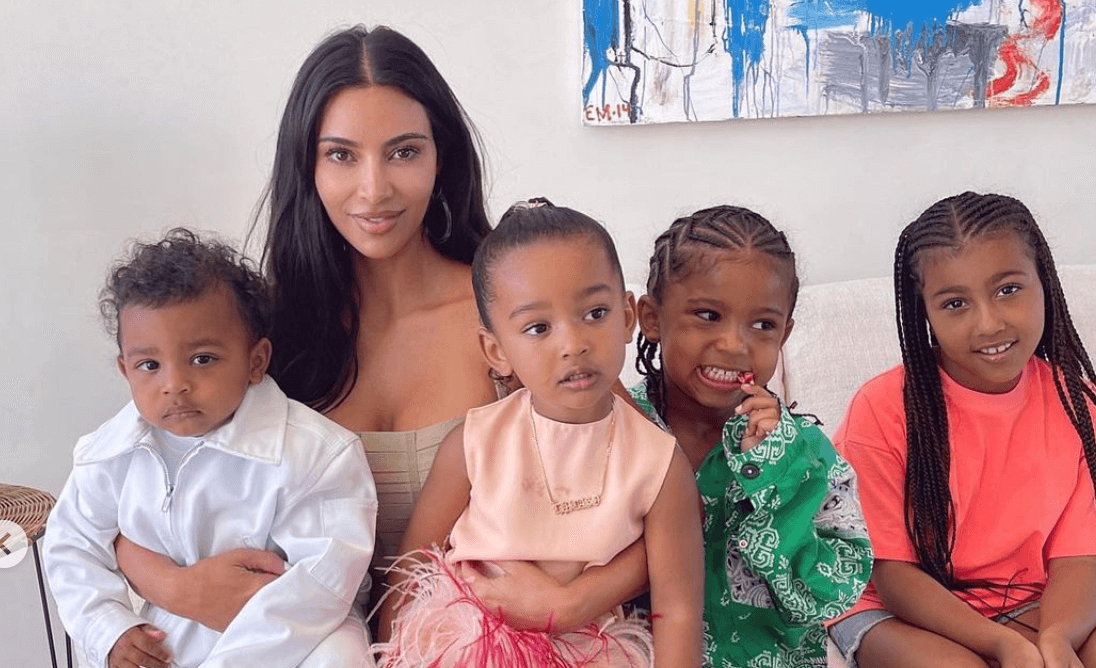 The following are some fan tweets in which some love her happy mood while others think she is still in a sad state of mind:
https://twitter.com/BrotiGupta/status/1616225132338642945
Bianca Censori happy stepmother era

— Love&Hate (@RealTalkPerson) January 19, 2023
Yaaaass!! Now that's what we're talking about

— Mrs.Hamilton (@laqua101) January 19, 2023
Yes my Armenian queen!

— s (@own_leg) January 19, 2023
Wow I absolutely love your swag and your style! Jesus Christ

— OfficialD2thedre (@d2thedre) January 20, 2023
Stunning!

— Kayleigh Jayne & Co (@KayleighJayneCo) January 19, 2023
She's iconic in every hair color

— Maya Dupree 💫 (@mayadupreeworld) January 19, 2023
everytime pple say things like "happy era, happy girl" I just think they r not happy low key

— £ (@SmartAF_) January 19, 2023
Several fans also responded to the reality star's Instagram post, showing her love and support.
The couple agreed to have joint custody, including $200,000 per month in child support payments from the rapper with no spousal money support. The $1.4B fortune KimK, appears to be handling her and her kids' life single-handedly currently. According to reports, the SKIMS founder wants to meet her ex-husband's new wife, Bianca Censori, to congratulate her and set the ground rules for meeting their children.
Also Read: 'Kim Kardashian doing a 2002 British schoolgirl makeover': Kim K's Newest TikTok is So Bizarre Fans are Confused if She's Finally Lost it After Kanye West Remarried
Source: Twitter