It appears that Kim Kardashian wants her daughter, North West to continue her legacy. It's no secret that the  Keeping Up With The Kardashians star experienced an unusual rise to stardom, and she has engaged in a variety of activities while gaining this fame.
Her nine-year-old daughter questioned her mother during one of the KUWTK episodes, as to why the paparazzi were always following them in their car. Kim K informed her that their television appearances were what made them famous. But it appears that she pushed things a bit too far this time.
North West is only nine years old, but Kim Kardashian already has big plans for her, a source exclusively told In Touch.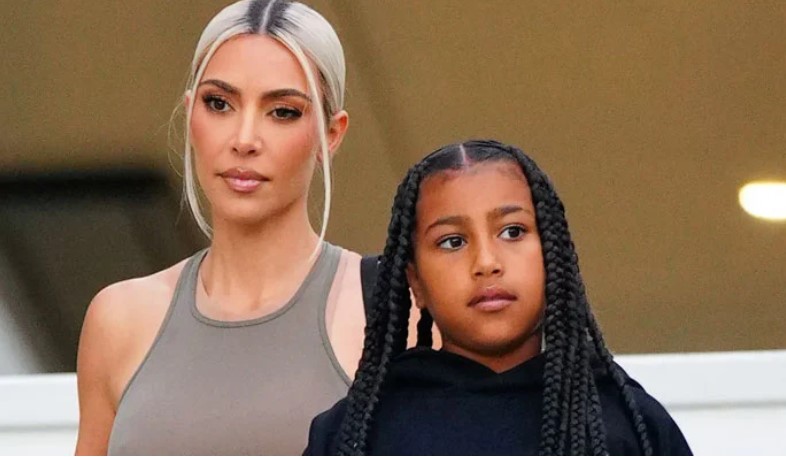 Although North West has traveled with her 'famous parents' to high-profile events and fashion shows around the world, the outgoing child might have big aspirations of her own. After all, she is only nine. 
Earlier, Kardashian admitted that her eldest child has begun to hype up her parents when they are out in public because of her status as a mini-celebrity. 
Also, read- "They have started to chat": Kim Kardashian Sees a Spark in Her Alleged Romance With Tom Brady After Their Private Dinner.
Is Kim Kardashian 'Pressuring' Her Daughter To Become Famous?
Kim Kardashian has shown that she is very ambitious in her pursuit of North West's early fame. The two were wearing nearly identical black leather outfits when the SKIMS founder posted a series of Instagram pictures of them on May 12. "It's North's world; I'm just in it," Kim captioned the photo. 
The pictures shocked some fans because of how mature North West appeared. One person questioned, "Is she nine or nineteen?" while another pleaded, "Don't make her grow up too soon." One commented, "Why are you making her grow up so quickly?"
The insider explained how the founder of SKKN wants her daughter to have her own empire, even though she is still in elementary school:
"If Kim had her way, North would already have her own reality show, clothing line, and an established brand."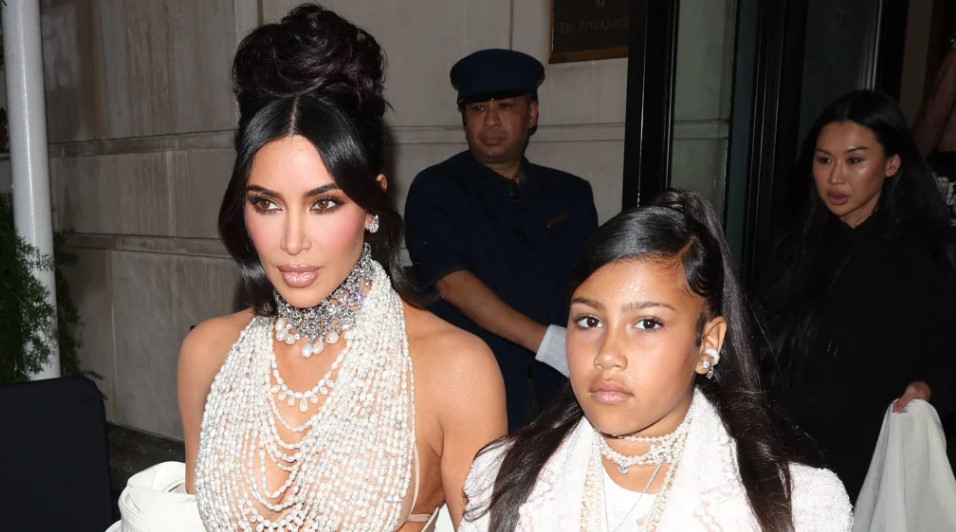 North West is her eldest child. The source continued, "Kim really thinks she is helping her daughter, but the pressure she puts on her—which may be unintentional—is real." She has always had hopes for her.
The aspiring attorney appears to be adopting a family-oriented mindset. Her mother, Kris Jenner, helped ‌oversee the careers of her five daughters. Jenner's famous daughters, who, under their mother's shrewd guidance, went from being 'reality stars' to becoming 'wealthy and successful businesswomen'.
Also, read- "The five hundred people I date?": Is Kim Kardashian Pregnant After Breakup With Pete Davidson?
Kim Kardashian And Her Master Plan
The U.S. Sun recently reported that Kim Kardashian has been preparing her 9-year-old daughter North for a prosperous future by filing four new trademarks on March 10, 2023. In the first trademark filed, "non-medicated skin preparations, skin moisturizers, skin lotions, skin creams, and skin cleansers" are listed.
In a second trademark, the 42-year-old media personality lists "toy figures, doll accessories, dolls, drawing toys, infant toys, mechanical action toys, play sets for action figures, soft sculpture toys, bath toys," among other items.
The third trademark offers advertising services, and the fourth refers to "entertainment in the nature of providing information in the fields of entertainment and pop culture" via a global computer network.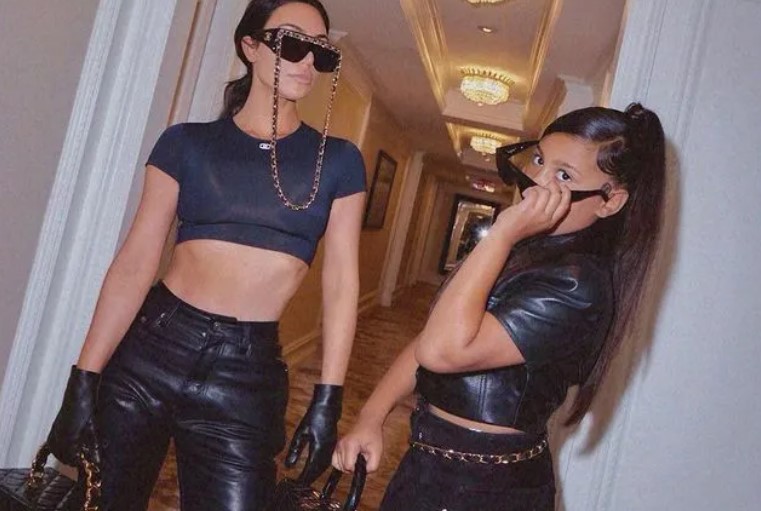 Also note that she has already given her approval for North West to get her own TikTok account in December 2021, albeit one that she will share with her mother because the site's minimum user age is 13. The mother-daughter team has appeared in multiple videos on TikTok, doing everything from dancing to showing off their travel journeys.
Even though it appears as though Kanye West's ex-wife is just giving North West a head start, many fans believe that her power moves are just robbing her daughter's childhood.
Also, read- "She is looking for a new man": Kim Kardashian Allegedly Desperate For a Boyfriend After Pete Davidson As She Attends Back-to-Back Lakers Games.
Source –In Touch Weekly