The 66-year-old momager, Kris Jenner is the epitome of controversy and scandals. The businesswoman is never behind her daughters in the race for the public's attention. Recently, the Kardashians have made the headlines more often than usual. An old, yet never gone-old topic of the allegedly leaked s*x tape of Jenner's daughter, Kim Kardashian which made them famous in 2007 is back in the discussion. But the mother of six is not afraid and is busy unmasking her new collection with her youngest, Kylie Jenner.
Kris Jenner releases her second limited-edition collection with Kylie Cosmetics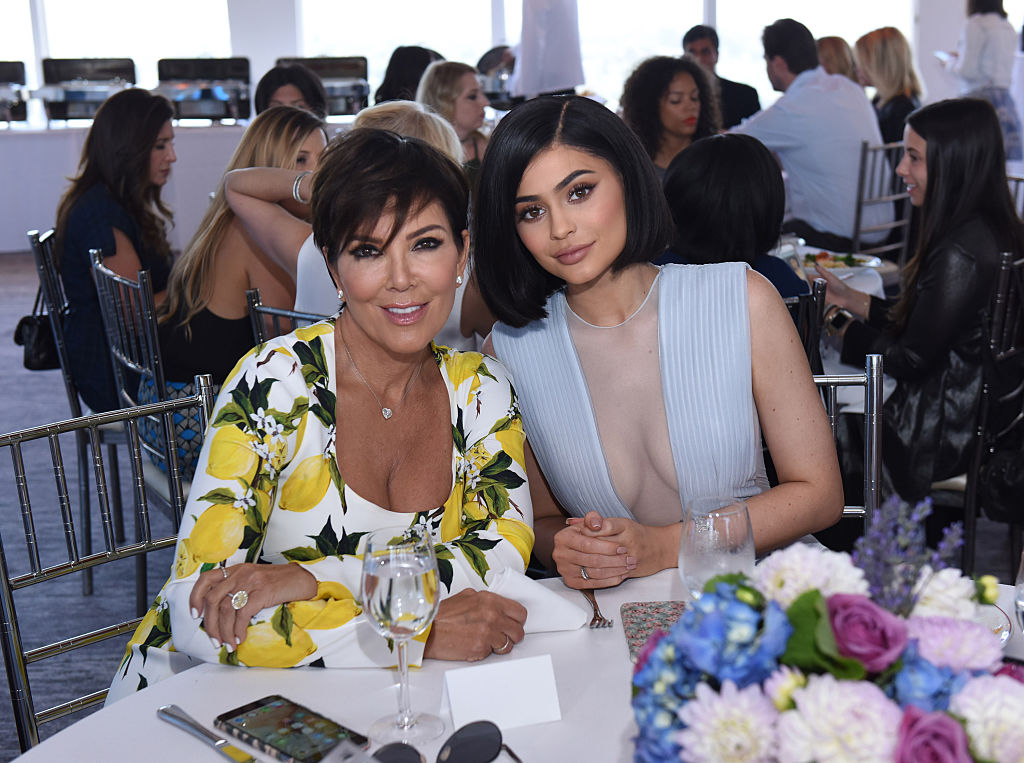 Jenner has come up with another limited-edition collection, called the 'Kris Collection' in a collaboration with Kylie Jenner's Kylie Cosmetics on September 14. Jenner has collaborated with her favorite daughter previously as well. The first collection was called 'Momager', which is a totally appropriate name for her role as her kids' manager.
The collection honors Kris Jenner and her mad obsession with Martinis. The 'Kris Collection' features various beauty and skincare products. The mother and daughter did a segment for unboxing the PR package to show a quick glimpse of the collection. As a mini celebration the two did a makeshift cooking show for Vogue. The Jenner duo made martinis (obviously) and cooked pasta in this fun video.
Also Read: "Kim you are a f**king TRAITOR.. I feel abandoned": Kris Jenner Confronted Kim Kardashian For Going Against The Kardashian Family, Demanded Loyalty From Kim After Betrayal
The new 'Kris Collection' has a lot to offer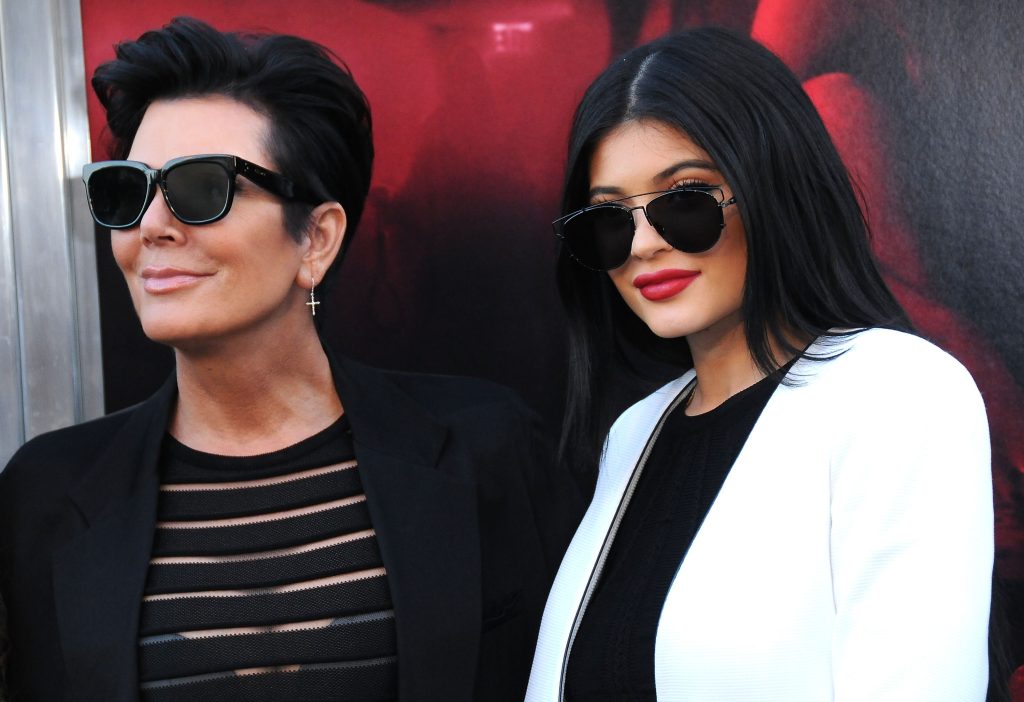 The design of the collection shows off beautiful shades of rosy pink and hints of olive green representing the olives in a martini. The Kris signature and rosy PR box has a lip crayon set, an eyeshadow palette, under-eye patches called 'Curetini', an anti-ageing lip serum and also a face palette.
The packaging has been carefully curated to be visually appealing. The under-eye patches feature an enormous caricature of Kris Jenner. The eyeshadow palette which offers nude and deep green shades in both matte and shimmery feature a huge martini glass on the packaging. The lip crayon set includes three shades: a deep nude, a bright orange-red and a coral-pink shade. While the face palette comes with a coral pink blush and a gold shimmer highlight. The collection also introduced a new product, called the anti-ageing serum.
Related: Kim Kardashian And Kris Jenner Are In Huge Legal Trouble After Ray J Publicly Reveals The Original Contract Signed By Kim For a 3 Part S*X Tape, Proves Kim Is Guilty By Matching Her Handwriting
Both Kris Jenner and Kylie Jenner are pumped for their new collection. The duo did a reveal video on TikTok to celebrate them and their limited-edition range. It seems that the allegations being made against the star-mom won't stop her from celebrating this collection.
Kris Jenner has been the hot-topic for being accused of releasing her daughter's s*x tapes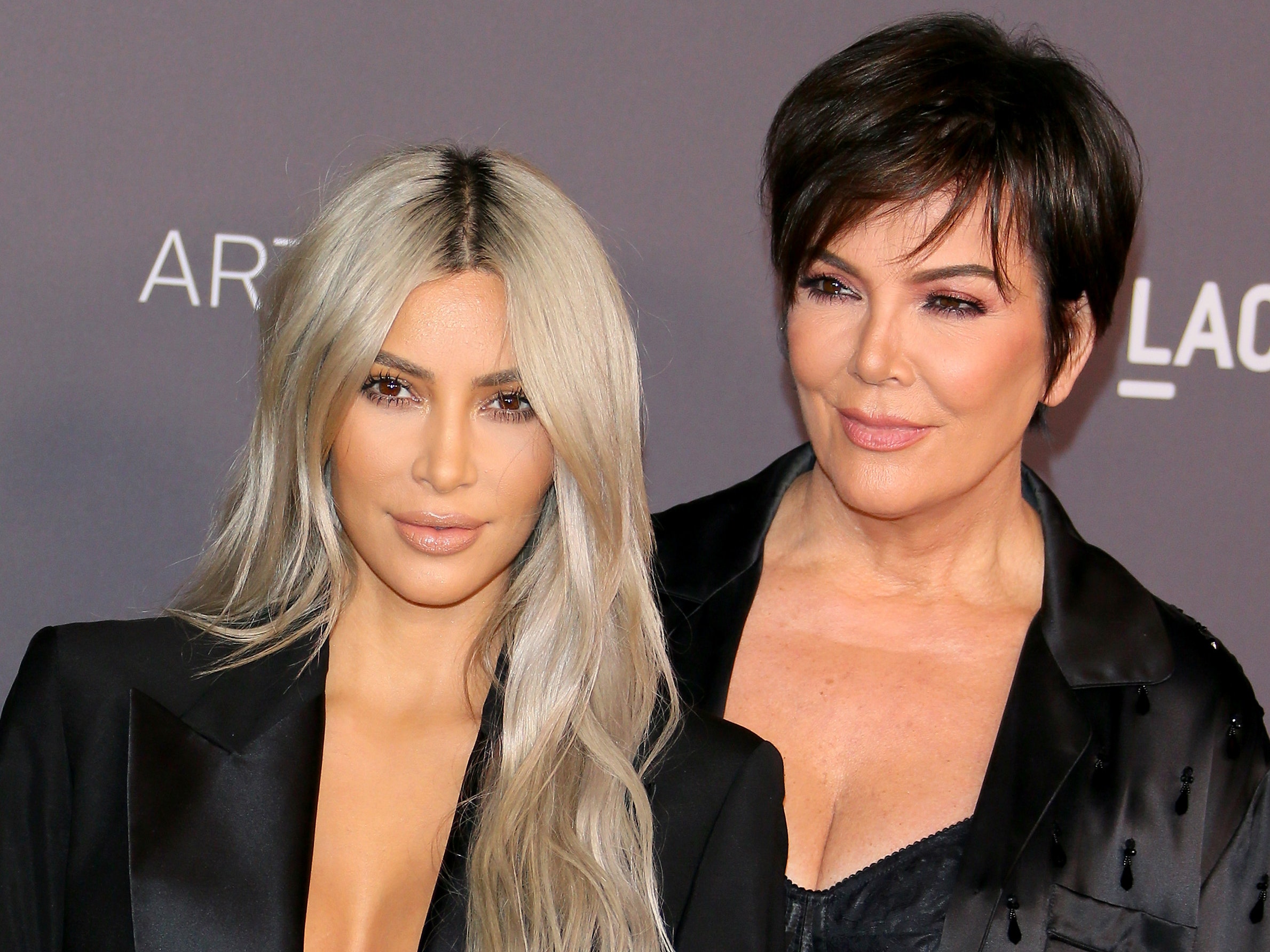 Recently, Ray J who was in the 2007's s*x tape with Kim Kardashian broke his silence on this matter. The singer shared on his Instagram that the tape was not leaked, but actually a planned release. The artist also went on to say that it was actually a written contract that he was made to sign by Jenner and Kim Kardashian. Ray J also showed proof to validate his argument. Apparently, the momager even selected the tape to be released and made a whopping $1.4 million out of it. 
It seems that Jenner remains unbothered or unafraid of these concrete allegations against her and is continually promoting her new collection on all social media platforms.
You May Also Like: Kim Kardashian Made a Humongous $1.4M Profit After Kris Jenner Reportedly Leaked Ray J-Kim K S*x Tape, $1.25M of Which Was Sheer DVD Sales
Source: Geo TV