Tyga and Avril Lavigne have become a hot sensation after the couple was spotted together and confirmed their relationship during Paris Fashion Week earlier this month. The 38-year-old singer, who was earlier engaged to Mod Sun, was linked with the rapper after the two were spotted hanging out in Nobu Malibu.
Soon after this, she called off her engagement with Mod Sun while he was still on his music tour. And seems like the couple has already got serious, as the Loco Contigo hitmaker gifted an $80,000 diamond necklace to his new girlfriend.
Read More: Tyga Seems Unfazed by Fan Hatred, Gifts $80K Diamond Necklace to Avril Lavigne After Stealing Her Away From Mod Sun
Tyga Gifted a Custom Diamond Chain to Avril Lavigne
Tyga and Avril Lavigne confirmed their relationship just days after they were first spotted together. The couple has been in conversation about their new relationship and for the Sk8er Boi singer breaking her ex-fiance's heart. However, seems like they truly are in love as the rapper has gifted his girlfriend a custom-made diamond necklace worth $80,000.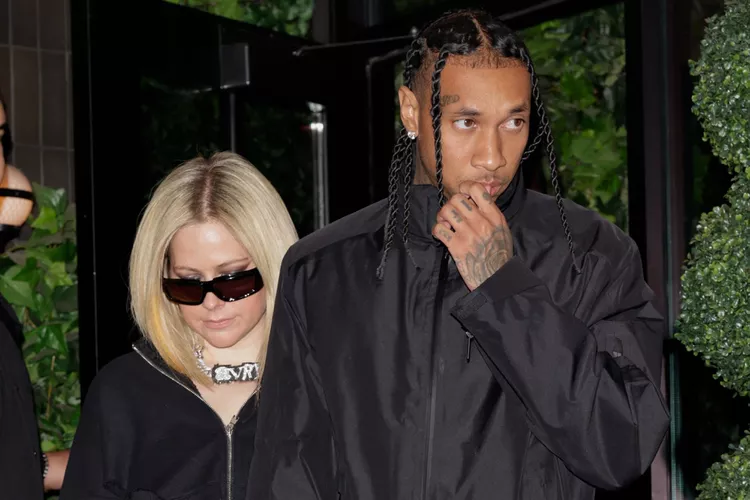 According to TMZ, the Rock City rapper gifted the necklace featuring black and white diamonds, along with pink sapphires, to Lavigne on Thursday last week. The chain has the singer's name inscribed with diamonds in the pendant along with two As on pink hearts in the custom-made necklace. The report also revealed that Tyga reached out to the jeweler three weeks ago to surprise his girlfriend.
The founder of the Mavani & Co Jewelry, Eric Mavani, has shared that the necklace features 50 carats of diamonds. The jeweler also shared the image on Mavani & Co Jewelry's Instagram page with a caption saying, "New piece made for The Legend" while tagging the Girlfriend singer.
Read More: Mod Sun Gets Massive Support As Fans Chant 'F—k Tyga' After Ex-Fiancé Avril Lavigne Broke Engagement to Be With Rapper After Few Days
Tyga Gifted And Avril Lavigne Are Enjoying Hanging Out
Although they have become a common topic among netizens, Tyga and Avril Lavigne are not looking for any kind of publicity through their new relationship. TMZ's sources have revealed that they just enjoy each other's company. Sources have claimed that both of them are not looking out to put a label on their relationship yet, as they are still in the early stages of their relationship.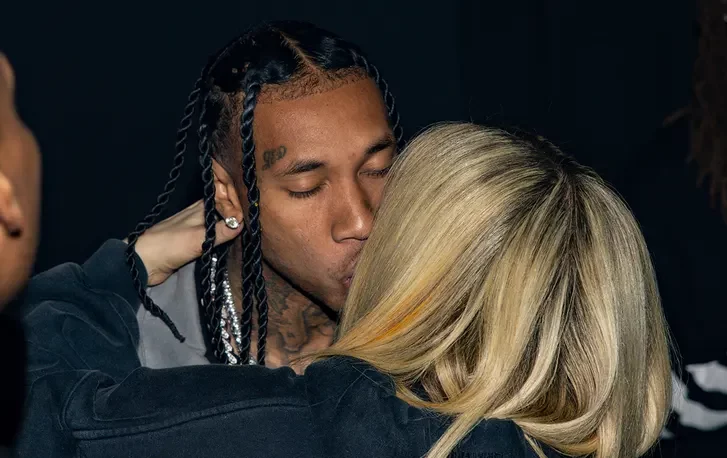 Sources claimed that they are not working on any music right now and are enjoying spending more time with each other. And with the rapper gifting a custom diamond necklace worth $80,000 to Lavigne could be an indication that they have got a lot more serious in their relationship.
Read More: After Earning More Than $240M from OnlyFans, Blac Chyna Suddenly Grows a Conscience, Leaves the Platform: "All that stuff is a dead end"
Source: TMZ