Lindsay Lohan is an American actress who is widely regarded as one of the most popular and controversial actresses of all time. Although she began her career as a model, she was quickly known for her cinematic presence and began receiving offers from Hollywood. Lohan became renowned at the age of ten after starring in television programs. Since she was thrust into the spotlight, this was a watershed moment in her career. She appeared in several soap operas before making her film debut in The Parent Trap, an evergreen Disney classic that vaulted her to popularity. Along with acting, she published her debut recording album, Speak, followed by A Little More Personal, both of which were certified platinum and gold.
Lindsay Lohan refused to kiss Charlie Sheen during Scary Movie 5 filming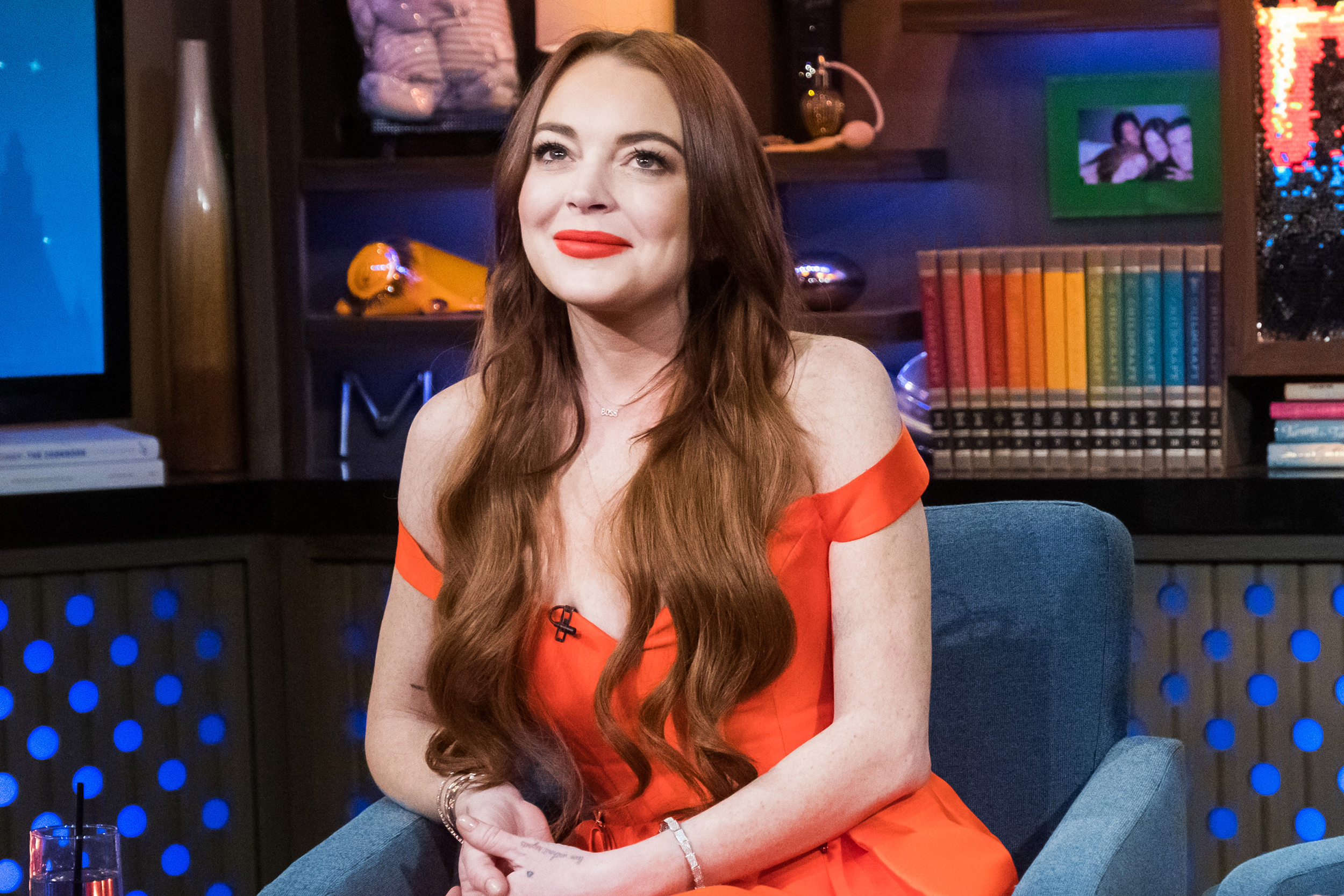 Although her career got off to a great start, toward the end of her teenage years, she went through a dip and became involved in a number of controversies. She frequently visited treatment facilities and had a strained relationship with her father, which cost her multiple movie contracts. Although her co-star Charlie Sheen was dealing with his own struggles, he still had a soft spot for Lindsay Lohan and her situation. She previously mentioned in an interview about her relationship and what it was like for the two while filming Scary Movie 5.
The fifth installment of Malcolm D. Lee's Scary Movie series was released in April 2013. According to estimates, the movie, which starred Ashley Tisdale, made $78 million at the box office on a $20 million budget. However, Charlie Sheen and Lindsay Lohan played a significant role in the inflated box office figures.
Also Read: "I am sad to see Charlie not on the show": Charlie Sheen Was Badly Missed by His Female Co-star Denise Richards Despite All The Allegations
LiLo and Charlie Sheen signed a contract prior to their kissing scene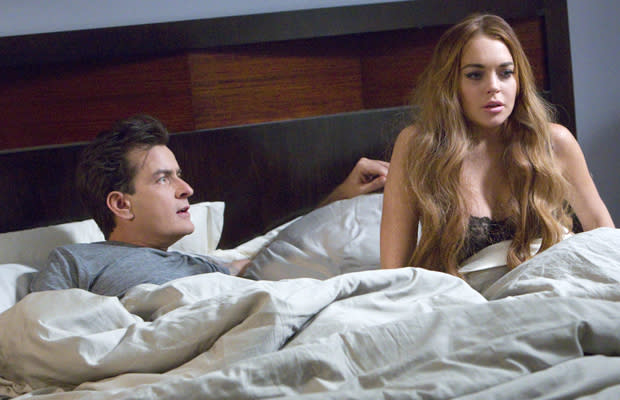 In 2012, TMZ reported that a source told them that Lindsay Lohan was a good sport during the scene and that she declined to kiss the American actor because she thought his mouth was a breeding ground for bacteria. Lohan and Sheen were apparently required to kiss at least three times while filming, but Sheen reportedly refused. Both parties were compelled to sign documents attesting to their cold sore-free status as a result.
Even after the alleged release, the actress would refuse. Filmmakers attempted to utilize a body double, and when that failed, they tried completely writing out the kissing. Evidently, Sheen did not object negatively to Lohan's concerns and did not express any objections about a rewrite.
Also Read: "We're well aware of your all night partying": Lindsay Lohan Was Humiliated in Public Letter By Producer Jane Fonda After Consistently Giving Excuses for Arriving Late
The Mean Girls star received $100,000 from Charlie Sheen to assist her with tax issues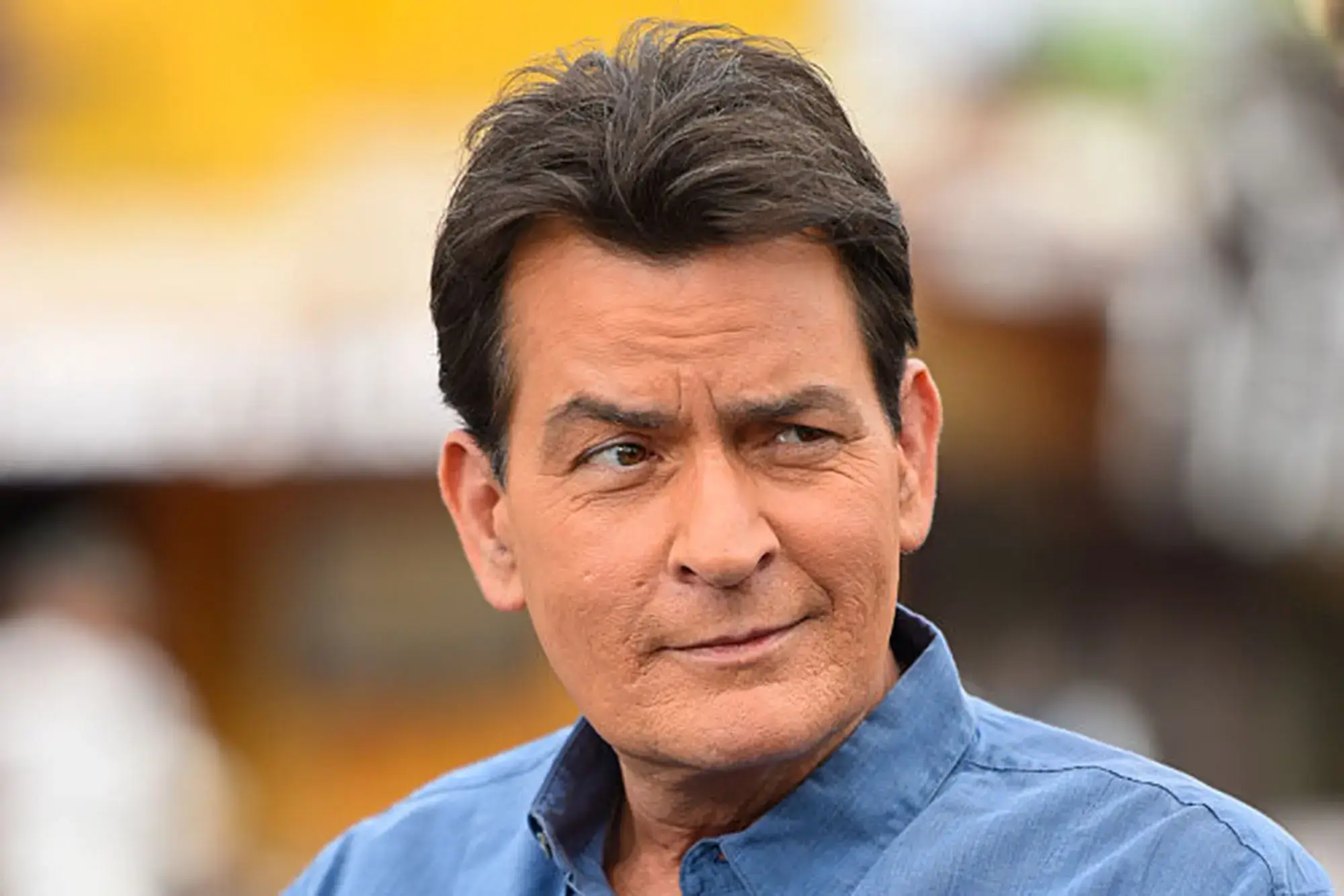 Charlie Sheen had a very successful career despite his problematic personal life, but during the production of the movie of the same name, he gave a sizable sum of money to the star of Just My Luck in an effort to assist her with her ongoing tax issues. Sheen acknowledged that he had a soft spot for Lohan and her situation because it was similar to his own struggles in life. Sheen stated:
"On Scary Movie 5, I handed her half of my salary. I knew her acting in the scene would make it much more epic. I can only applaud her because I witnessed it myself. I have nothing but love for her."
Also Read: "I really don't care, I met her twice": Britney Spears' Heartbreaking Divorce Did Not Receive Any Sympathy From Hollywood Star Lindsay Lohan
It was also reported at the time that the Hollywood party guy never received the thank you for his Scary Movie co-star, but Lindsay later apologized and sent him flowers along with a thank you note, explaining that it took her so long because her phone was damaged at the time.
Source: TMZ