The keys will turn again this year. And who knows what secrets happen to be on the other end of the door. Locke & Key, the Netflix Original that has gained a massive fan following since the first season release in 2020, has come back with a season 2. And Netflix just announced the premiere date for Locke & Key Season 2. For the fans, the wait for Locke & Key Season 2 will be over within 3 months. The second season will be streaming on Netflix in October of this year.
The popular horror drama series is based on the comic book of the same name written by Joe Hill and Gabriel Rodriguez. Starring Darby Stanchfield, Connor Jessup, Emilia Jones, Jackson Robert Scott, Griffin Gluck, Laysla De Oliveira and Petrice Jones, it is one show all fans of the supernatural genre should give a try.
Story Details
The series began when a man is murdered under extremely mysterious circumstances. His three children – the Locke siblings, and their mother movie into their ancestral mansion called the Keyhouse. The Keyhouse happens to be full of magical doors that lead to strange, mystical places. As the Lockes explore all these doors, a demon awakens and will stop at nothing until he steals the keys. The Locke children now must fight all opposing forces with their own supernatural gifts and abilities.
The second season will introduce a new character. Brendan Hines plays Josh Bennett in Locke & Key Season 2. He will be a charismatic history teacher from Matheson Academy. The show will reveal Professor Bennett harbors a secret that might shatter the very world of the Locke siblings as they know it.
What's After Season 2?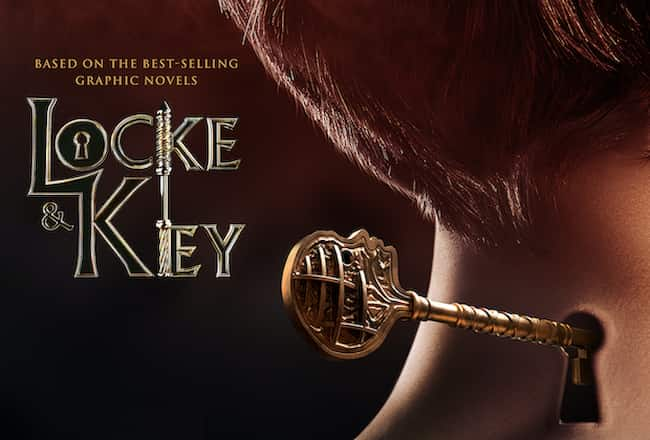 The fans will be pleased to know that the show will not end at Locke & Key Season 2. Netflix has renewed the series for at least two more season last year. On December 2020, Netflix announced Locke & Key had been given the get-go for at least two more seasons. More would soon follow suit.
Supernatural drama seems to be Netflix's Forte. The platform is indeed exploring with the genre. From Sabrina to the new Zack Snyder's Norse Mythology anime series – Twilight of the Gods, the genre is getting a lot of impetus from the streaming giant. Locke & Key just might end up becoming an alternative to Netflix's other hit fantasy series – Shadow & Bone. With a lot of big names associated with the behind the camera crew of the series like ted Adams, David Ozer, and Andrew& Barbara Muschietti (DCEU's The Flash movie), the show has potential to hit the jackpot.
Here Are The Locke & Key Season 2 Photos Released by Netflix:
Thanks for your feedback!