The boom of online streaming platforms has led to a massive influx of movies and TV shows in recent years.
Providing a platform to original shows and movies that have little chance of surviving against mega-budget creations of popular studios, online streaming giants like Netflix and Amazon Prime Video have revolutionized the entertainment industry.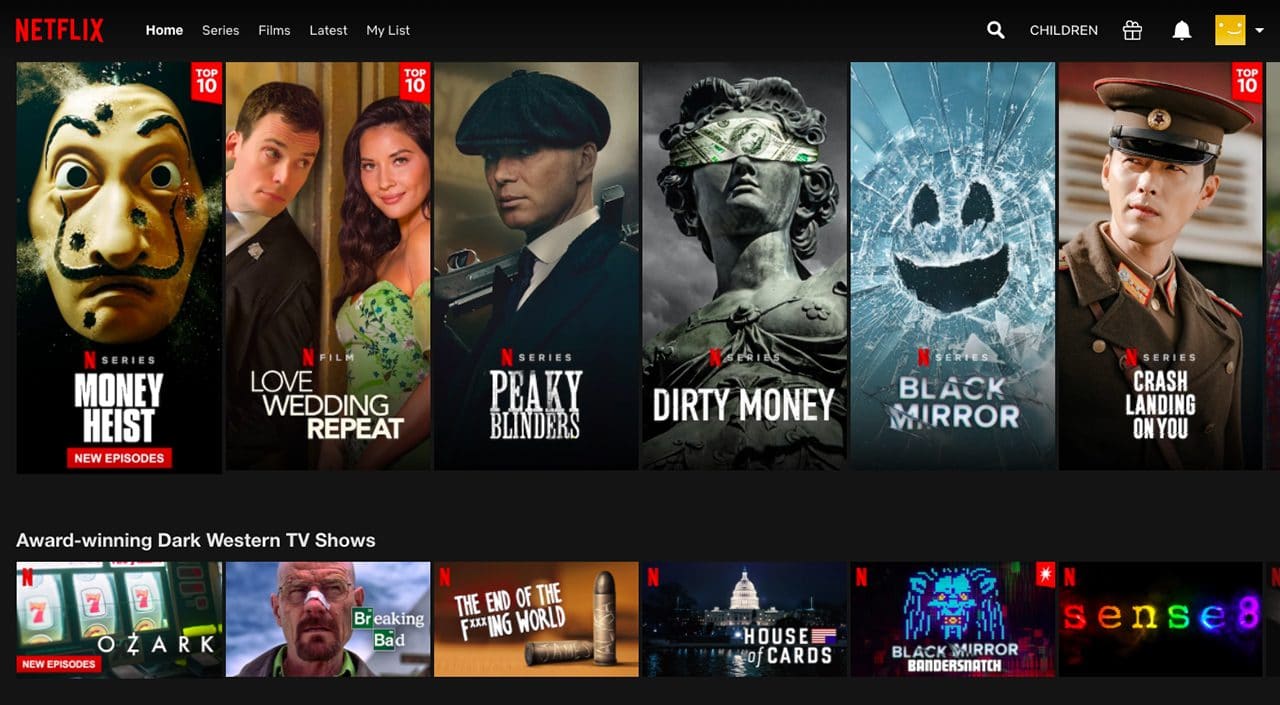 Also see: 10 Greatest Binge-Worthy Shows With One Season
As scores of TV shows are being produced and released every year on various streaming platforms, the quality of the content determines if a show enters production for the next season or faces the ax for poor performance.
Books, comics, and graphic novels are being adapted at unprecedented rates to match the demand for new content.
However, there lies a significant fanbase that prefers original content to adaptations.
As a result, there has been a growth in creative and original shows across all platforms.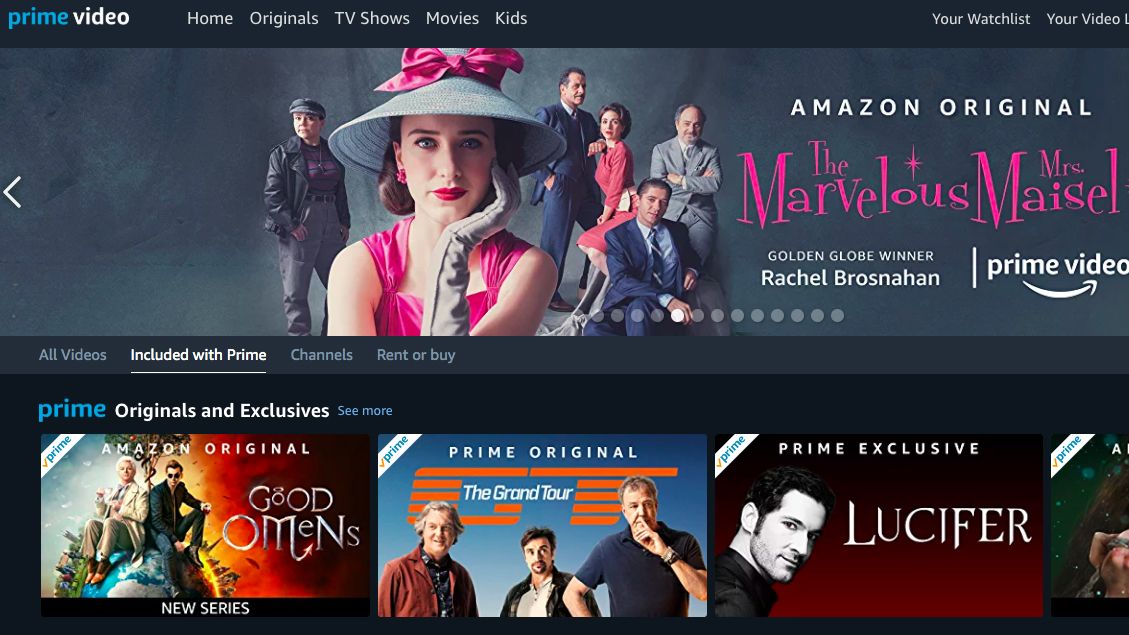 Also see: 10 Scariest Shows on Amazon Prime Video
Here, we have compiled 15 best original shows currently streaming on different platforms that you must watch.
15. Stranger Things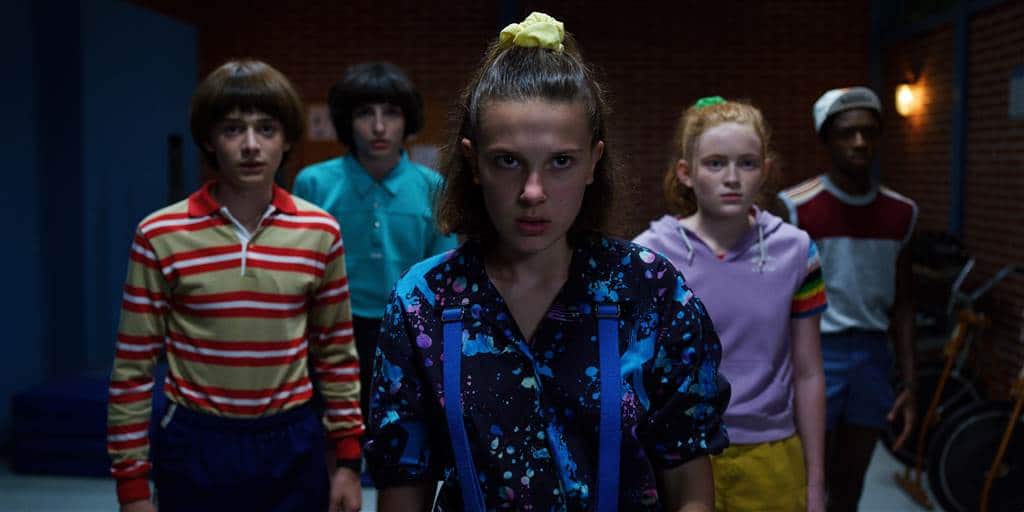 Created by Duffer Brothers, Stranger Things aired on Netflix back in 2016.
A seamless marriage of Stephen King's classic horror and the nostalgia of the '80s, Stranger Things instantly became one of the most-watched shows on Netflix.
Starring Millie Bobby Brown, Winona Ryder, David Harbour, Finn Wolfhard, Gaten Matarazzo, Caleb McLaughlin, Noah Schnapp, Sadie Sink, Natalia Dyer, Charlie Heaton, Joe Keery, Cara Buono, and Dacre Montgomery, Stranger Things is set in the fictional town of Hawkins, Indiana in the 1980s.
The mysterious disappearance of a young boy uncovers a sinister government plot as the young protagonists find themselves a powerful ally in a young girl possessing psychokinesis.
Available On: Netflix
14. After Life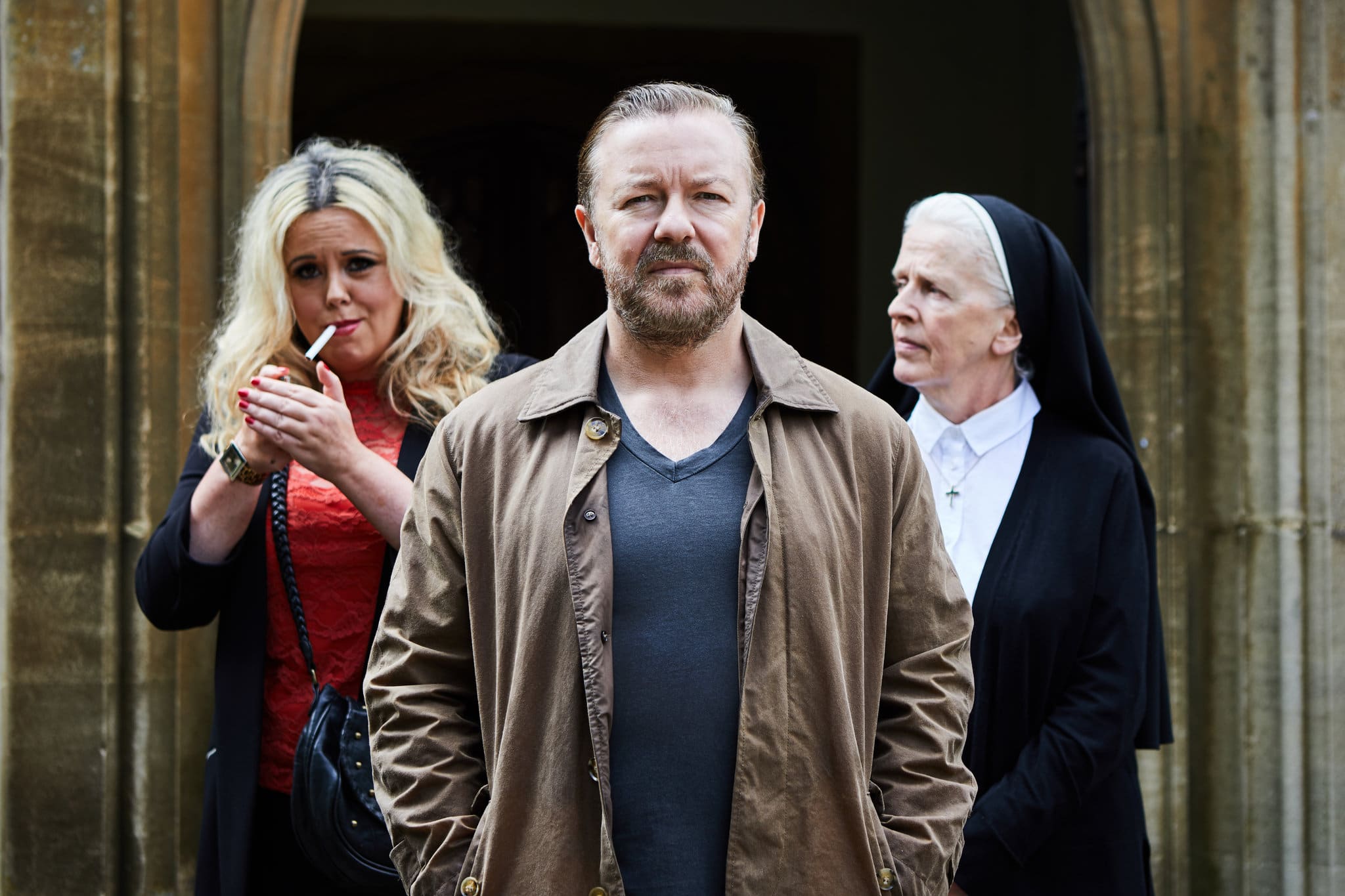 Created by Ricky Gervais, After Life is a rare gem filled with irreverent humor and poignant themes of loss, death, and moving on.
With Ricky Gervais also serving as the main protagonist, After Life shows the acting caliber of the renowned British comedian known for black comedy.
The show follows the life of a journalist who loses his wife to breast cancer. Overwhelmed with grief, the journalist contemplates suicide but instead decides to live long enough to punish life itself for being too harsh on him.
Veteran actor David Bradley is also a series regular in After Life, making it one of the best shows to have come out in recent times.
Available On: Netflix
13. Hunters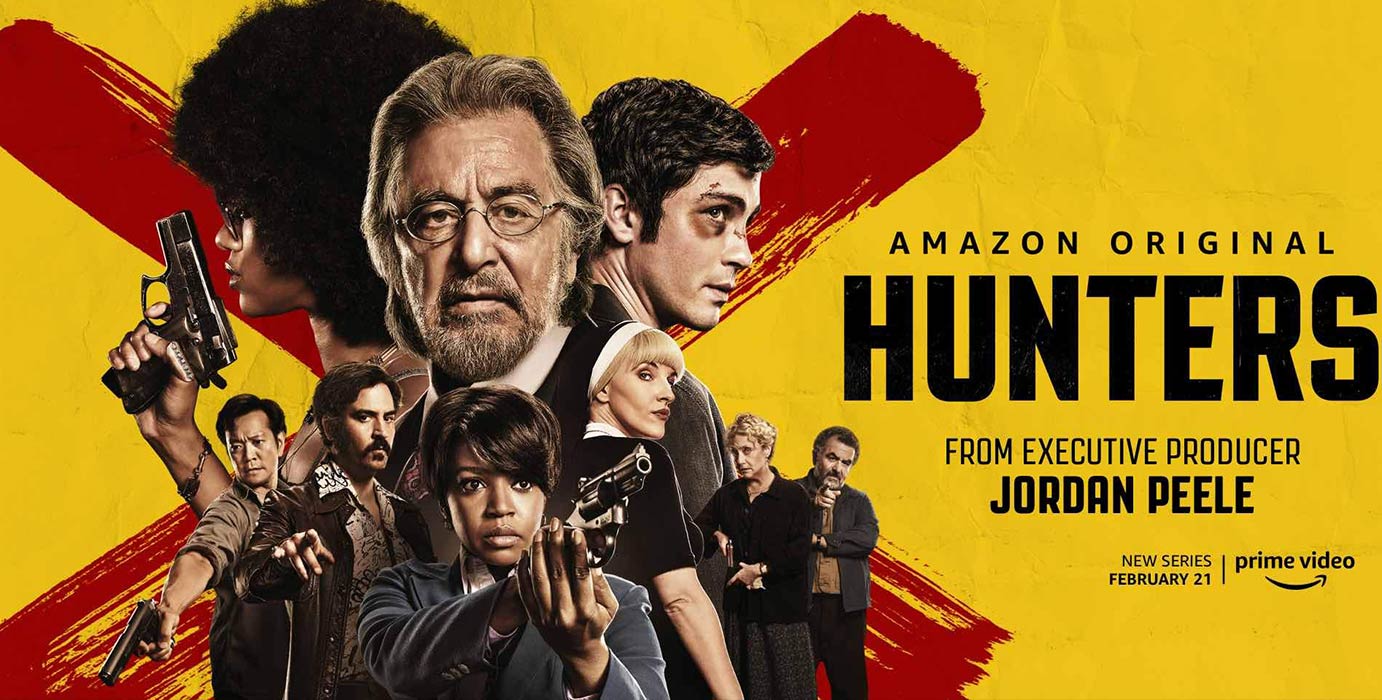 Set in 1977 New York City, Hunters has taken some inspiration from real-life Nazi hunters.
Starring Al Pacino and Logan Lerman, Hunters revolves around a group of Nazi hunters who are led by a wealthy Holocaust survivor, played by Al Pacino.
The secret group of 'hunters' is tasked to find members of the Nazi Party who have infiltrated various high-ranking organizations in the United States and to neutralize them.
Inspired by Inglorious Basterds and Munich, Hunters is an entertaining watch for fans of conspiracy theories and occasional violence.
Barring a few historical inaccuracies, Hunters is a grueling show as David Weil makes you re-visit the horrors of the Holocaust. Hunters has been renewed for a second season.
Available On: Amazon Prime Video
12. The Marvelous Mrs. Maisel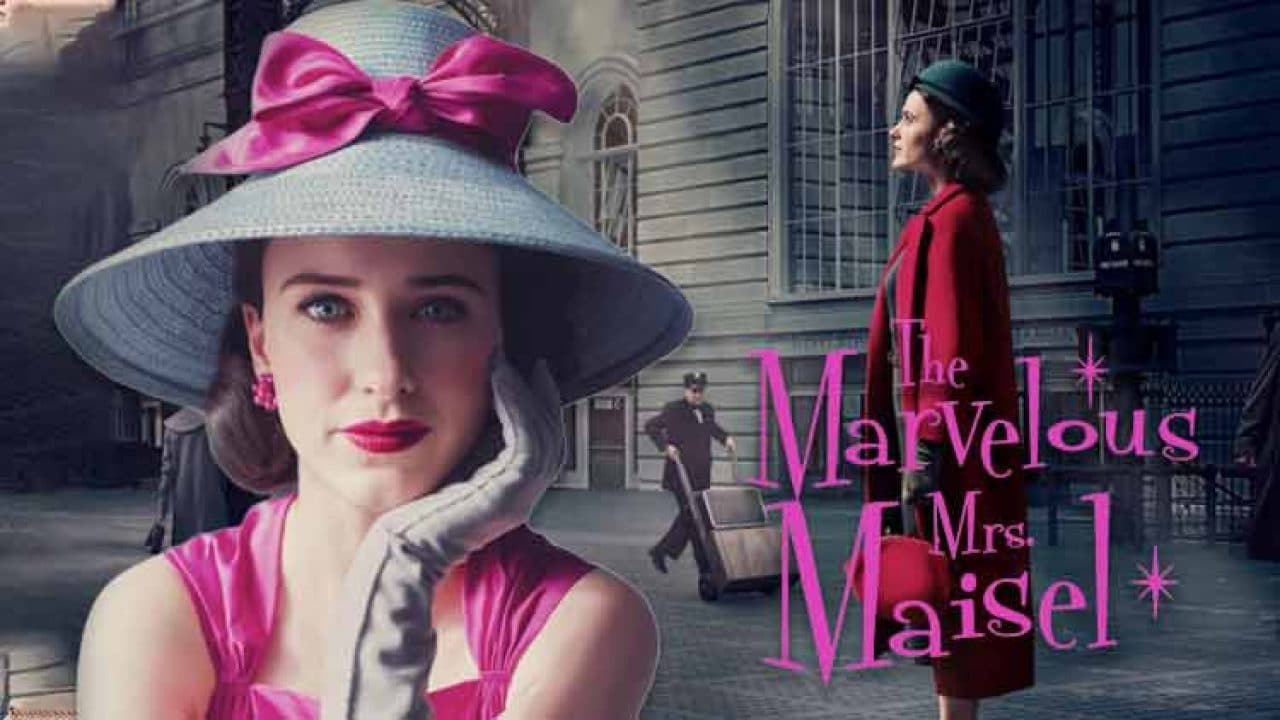 Created by Gilmore Girls' creator Amy Sherman-Palladino, The Marvelous Mrs. Maisel received critical acclaim upon its release.
Starring Rachel Brosnahan, The Marvelous Mrs. Maisel is set in the 1950s in New York City. Following the life of Miriam Maisel, a married housewife who discovers her knack for stand-up comedy.
As she overcomes various societal obstacles in her career, The Marvelous Mrs. Maisel is a near-perfect show in its portrayal of feminist ideals and contemporary issues of the late 50s which have seeped into the 21st century.
Rachel Brosnahan's playful and poignant portrayal of Mrs. Maisel received universal acclaim as she won the Primetime Emmy Award for Outstanding Lead Actress in a Comedy Series alongside winning two consecutive Golden Globe Awards for Best Actress.
The show has also won both Primetime Emmy Award and Golden Globe Award for Best Television Series.
Available On: Amazon Prime Video
11. Sense8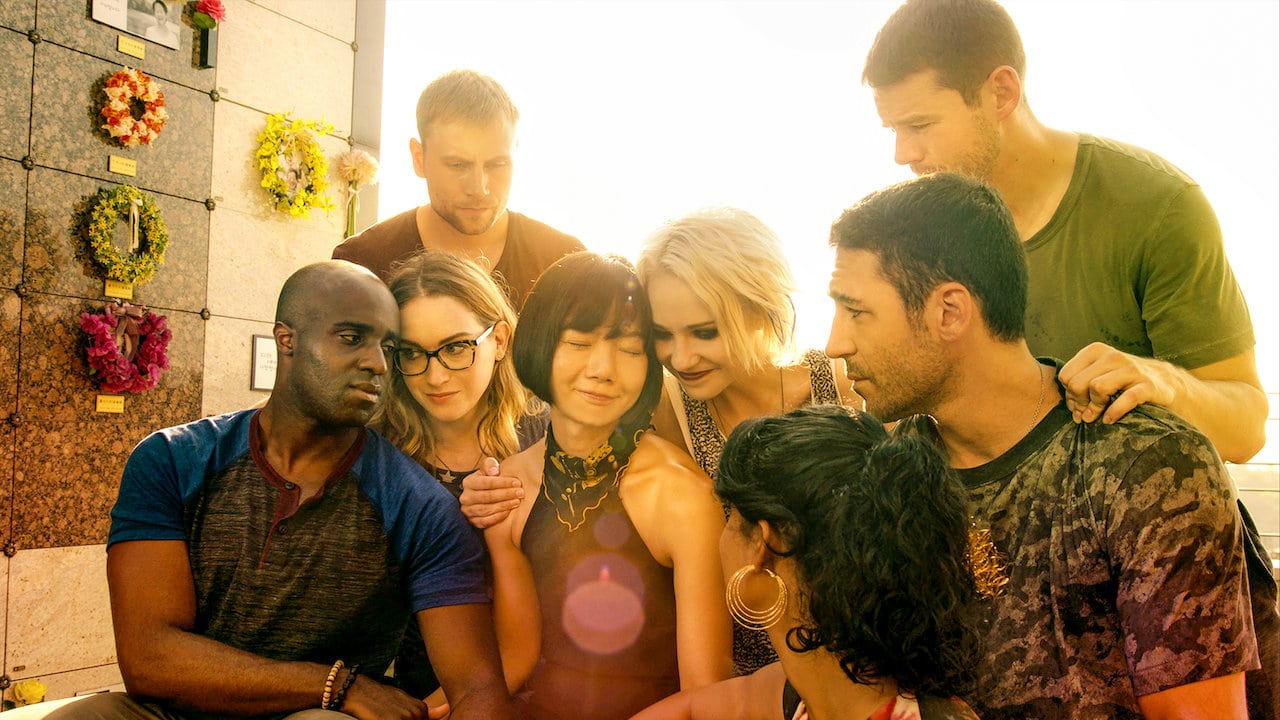 Created by Lana and Lilly Wachowski and J. Michael Straczynski, Sense8 features a multinational cast with characters of various ethnicities.
A science-fiction drama show, Sense8 follows the lives of eight strangers across the globe who are known as 'sensates'.
Their ability to link themselves mentally and emotionally helps them to communicate and learn new skills. However, the 'sensates' are being hunted by an evil organization and a man named Whispers.
As the 'sensates' team-up to protect themselves, a journey of self-discovery, camaraderie, and empathy begins. Sense8 received widespread acclaim for its portrayal of LGBTQ+ characters, sexuality, and gender fluidity.
Available On: Netflix
10. Dear White People
Based on the movie of the same name, director Justin Simien returned to create a show which follows the lives of several black students in an Ivy League college.
A smart and refreshing take on race relations, cultural appropriation, and assimilation on a college-level premise, Dear White People is an interesting watch filled with satire and witty humor.
Available On: Netflix
9. Jack Ryan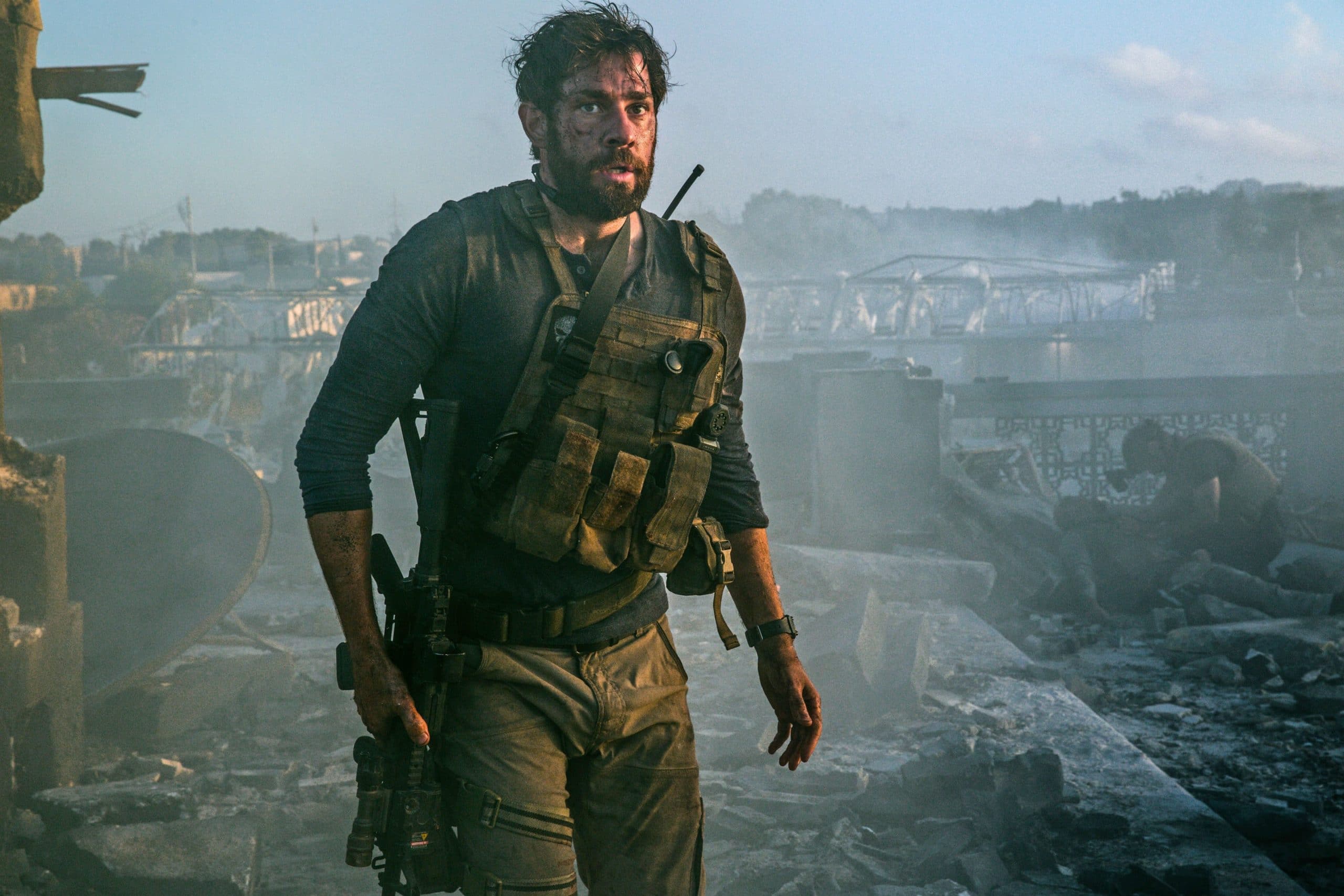 Based on the character created by Tom Clancy, Jack Ryan stars John Krasinski in the titular role.
A political action thriller show, Jack Ryan is one of the most-watched original shows in recent times.
The show follows Dr. Jack Ryan, a Marine veteran who works for the CIA.
After noticing a dubious trail of huge amounts of money, Jack Ryan finds himself battling rising Islamic extremism and collapsing governments in exceptionally well-choreographed fight scenes and an engaging storyline.
Available On: Amazon Prime
8. Fargo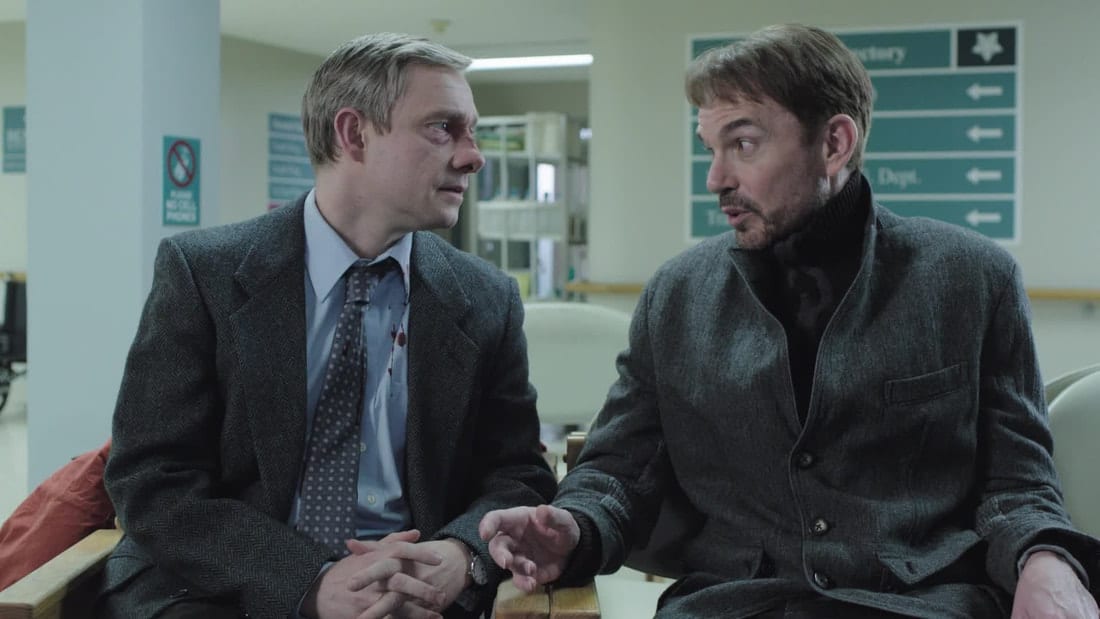 Inspired by the eponymous 1996 movie directed by the Coen Brothers, Fargo is created by Noah Hawley.
Fargo is a black comedy-crime drama anthological show with each season set in a different timeline and landscape.
With minor overlaps, Fargo offers the viewers the choice to watch any season without the burden of continuity.
Having released three seasons so far, Fargo has received critical acclaim and has won numerous Primetime Emmy Awards and Golden Globe Awards.
Available On: Netflix
7. Brooklyn Nine-Nine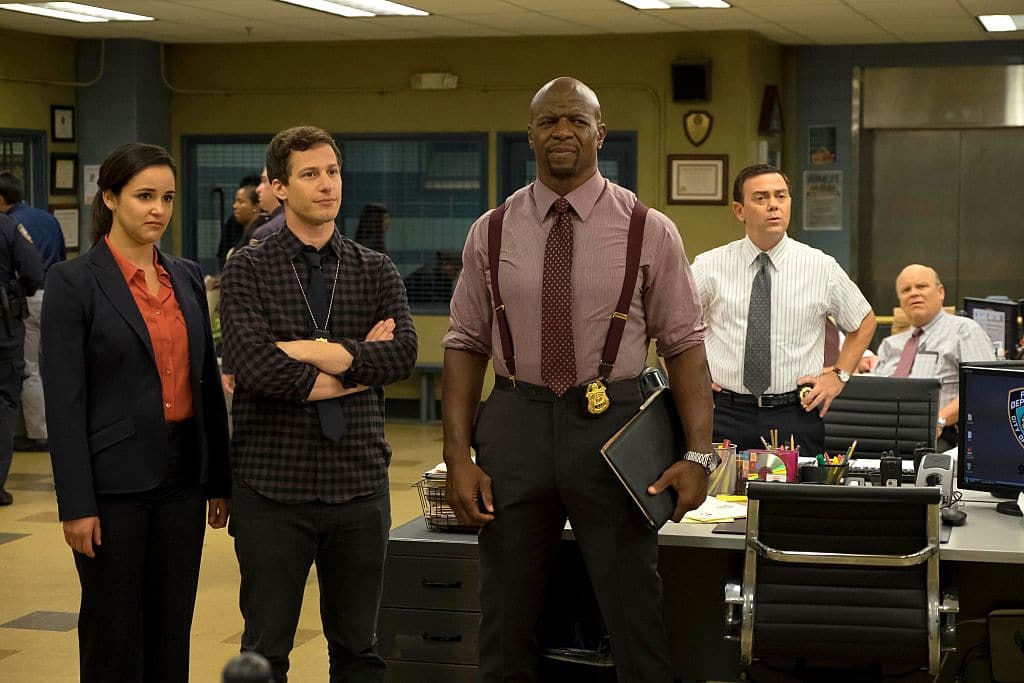 One of the top-rated comedy shows of recent times, Brooklyn Nine-Nine is an American police procedural show set in the fictional 99th Precinct of Brooklyn.
Starring Andy Samberg, Andre Braugher, Melissa Fumero, Terry Crews, Stephanie Beatriz, Joe Lo Truglio, Chelsea Peretti, Dirk Blocker, and Joel McKinnon Miller, Brooklyn Nine-Nine has received universal acclaim for its pathbreaking approach towards comedy by stepping away from stereotypes, race, sexuality, and ethnicity.
Considered to be one of the most 'woke' shows of all time, Brooklyn Nine-Nine has set a precedent with its portrayal of LGBTQ+ characters, racism in the United States, and other serious issues with its trademark smart humor.
Available On: Netflix
6. Love, Death & Robots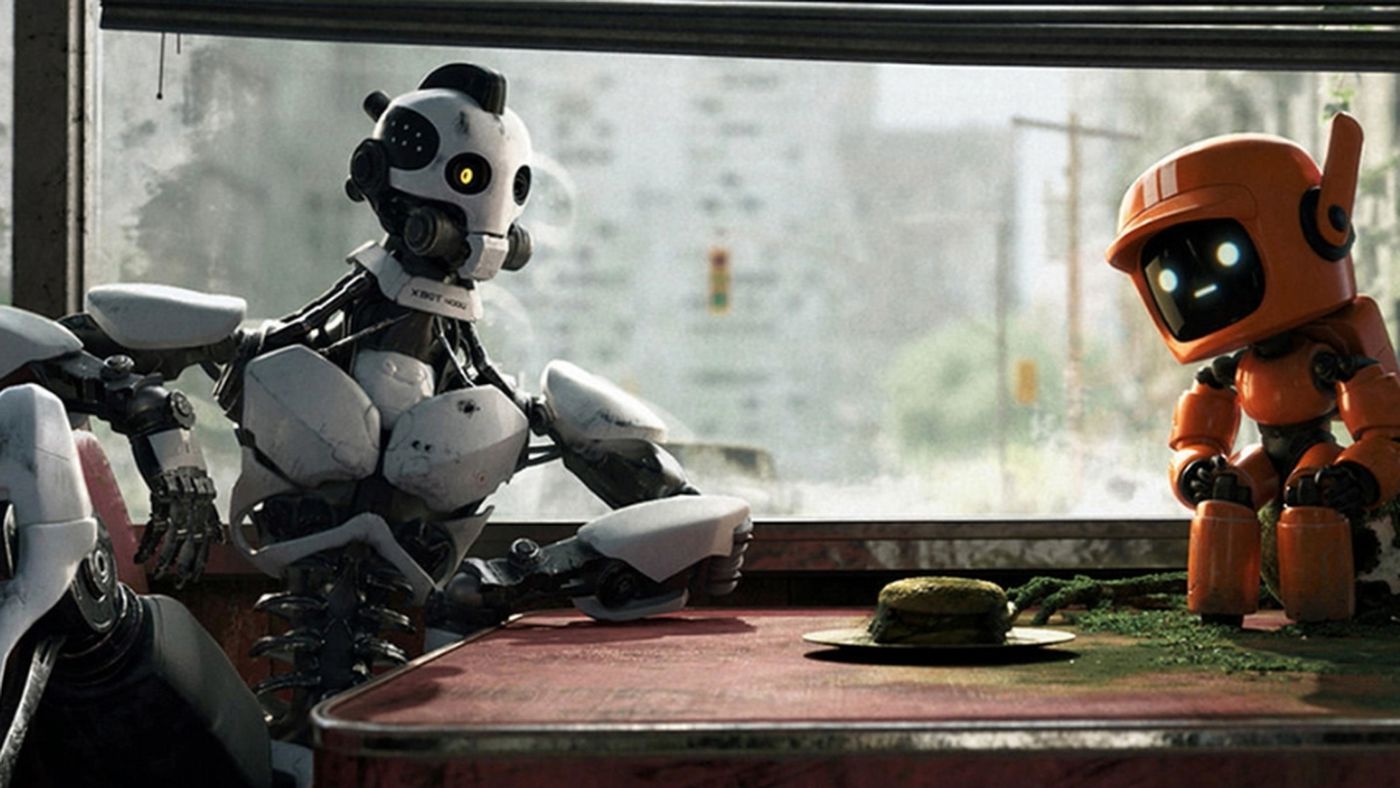 Produced by David Fincher, Tim Miller, Joshua Donen, and Jennifer Miller, Love, Death & Robots is an adult animated anthology show which focuses on wild and exciting stories in each episode.
The first season of the show had 18 episodes that received critical acclaim upon its release.
Hailed as one of the best animated and wildly original shows, Love, Death & Robots has been renewed for a second season.
Available On: Netflix
5. Fleabag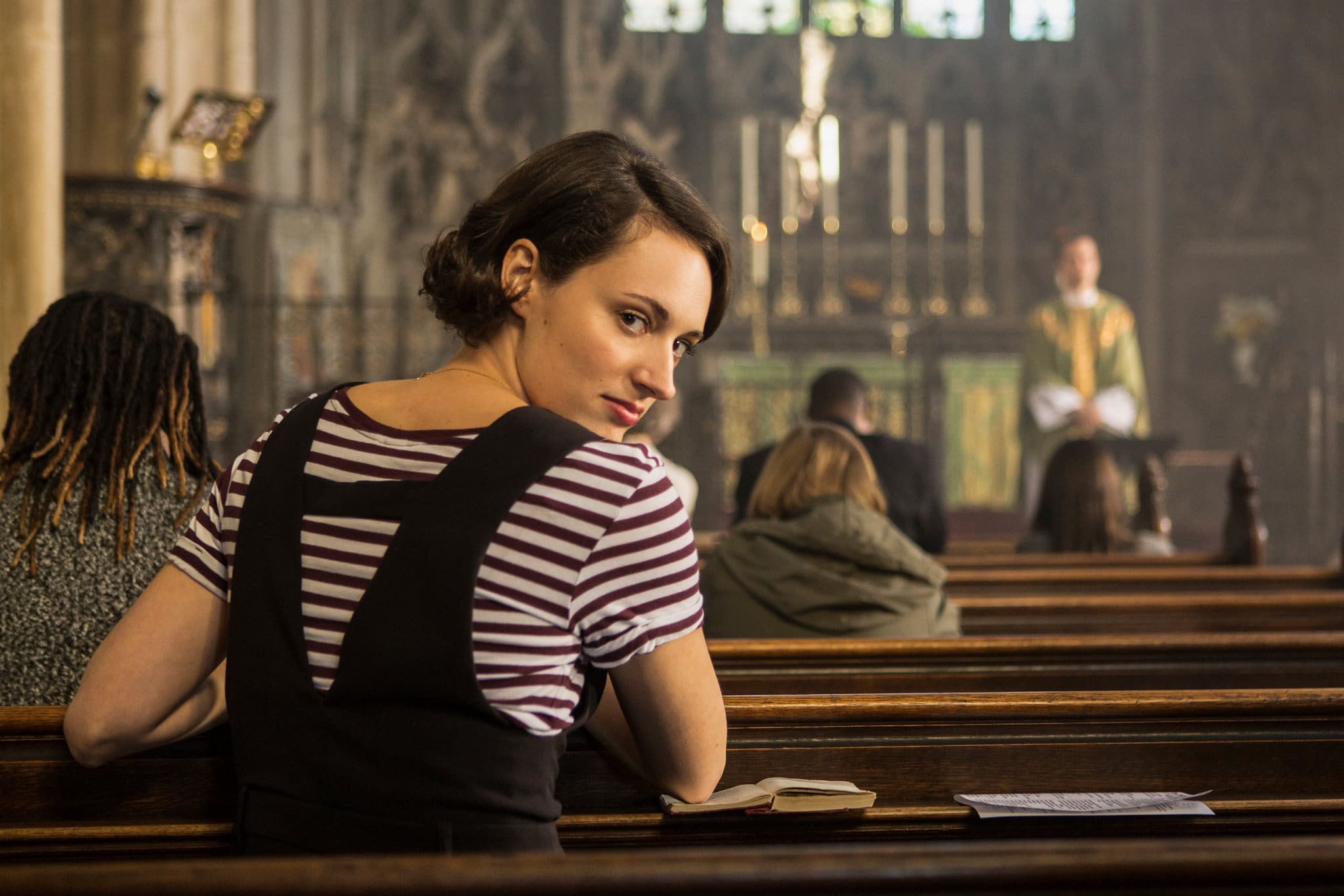 A sexually active woman in London who runs a guinea pig-themed cafe while simultaneously mourning the death of her best friend might not seem like a good premise, but Fleabag actually manages to deliver with flawless precision.
Revolving around the titular character, Fleabag is a sexually active and free-spirited woman in London who is confused and perpetually angry.
Phoebe Waller-Bridge's Fleabag has won more awards and nominations than its number of episodes.
The show raises grappling questions regarding feminism and dating culture, thus being able to become relatable to young female viewers.
With ample emotional depth and witty humor, Phoebe Waller-Bridge also breaks the fourth wall multiple times to make the viewer understand various expositions and contexts.
Available On: Amazon Prime Video
4. Dark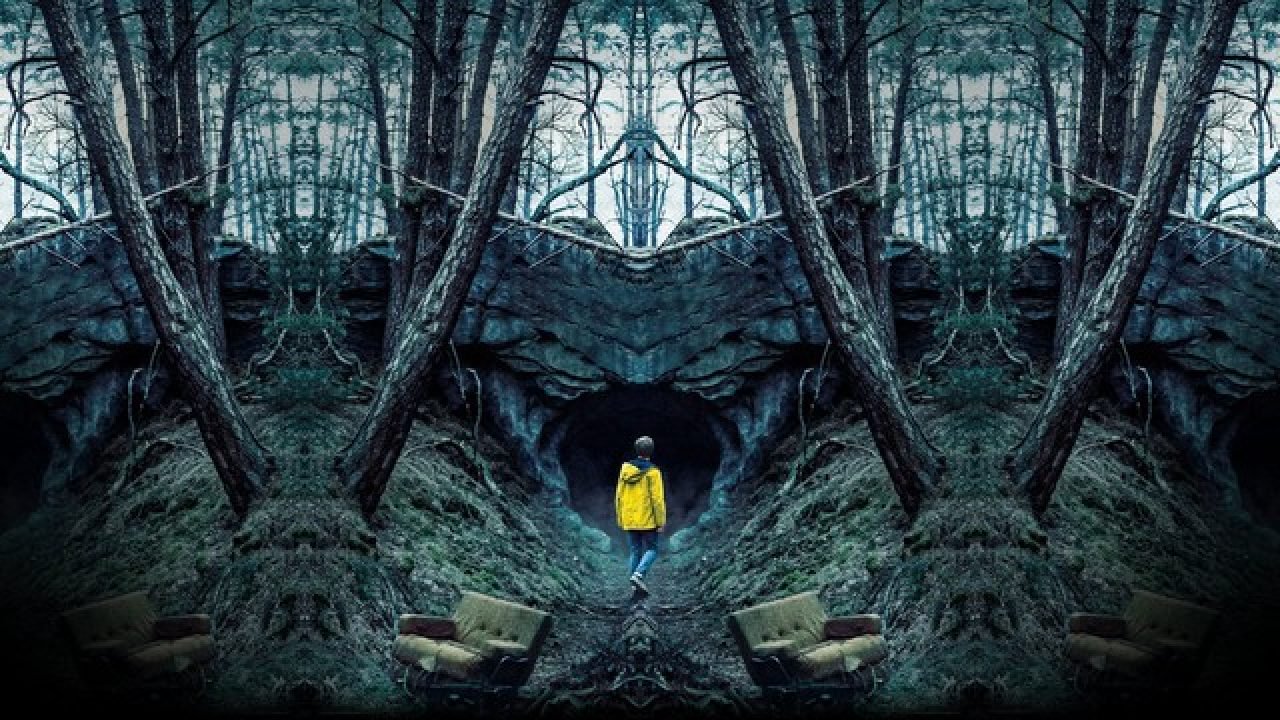 One of the most discussed original shows of recent years, Dark has been hailed as one of the greatest original science-fiction shows revolving around time travel.
Created by Baran bo Odar and Jantje Friese, Dark is set in the fictional town of Winden, Germany.
The mysterious disappearance of a young kid unravels the deep, dark secrets of four families alongside a sinister time travel conspiracy which spans generations.
As the first German-language show to have aired on Netflix, Dark became an instant hit for its painstaking attention to detail, engaging plotline, and exceptional casting.
Considered to be the only show which nailed down the concept of time travel with absolute perfection, Dark is a must-watch for lovers of science-fiction and thriller genre.
Available On: Netflix
3. Sex Education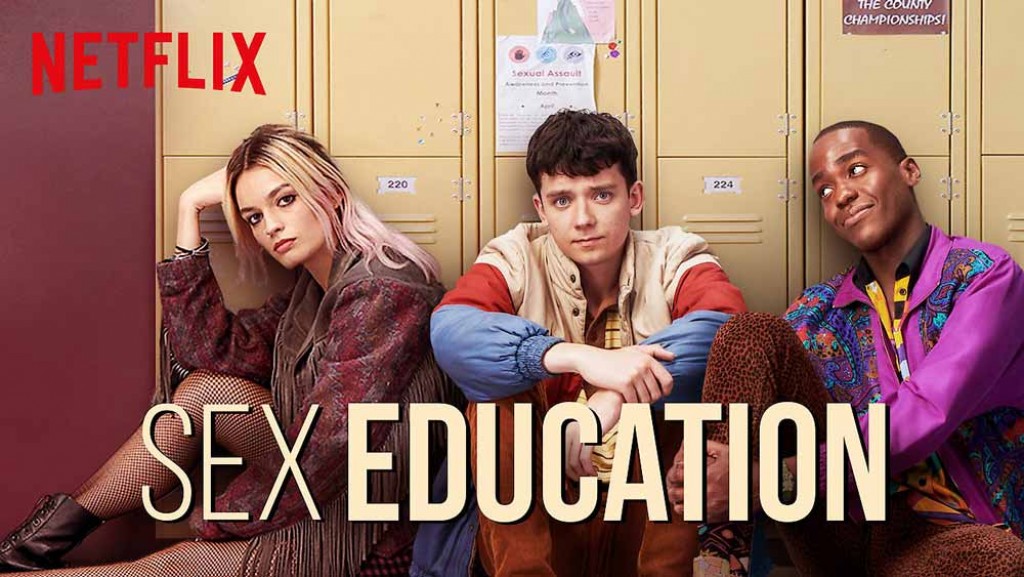 Starring Asa Butterfield, Gillian Anderson, Ncuti Gatwa, Emma Mackey, Connor Swindells, Aimee Lou Wood, and Kedar Williams-Stirling, Sex Education has watched over 40 million viewers on its debut.
Sex Education follows the story of Otis Milburn, a shy high-school student who is troubled by his mother's occupation as a sex-therapist.
Sex Education has received universal acclaim for its representation of LGBTQ+ characters and heartfelt teenage romance as the characters struggle with their own sexuality, vulnerabilities, and insecurities.
Emma Mackey and Ncuti Gatwa have received widespread acclaim for their portrayal of a strong, feminist teenager and a gay, black high-school student respectively.
Available On: Netflix
2. The Crown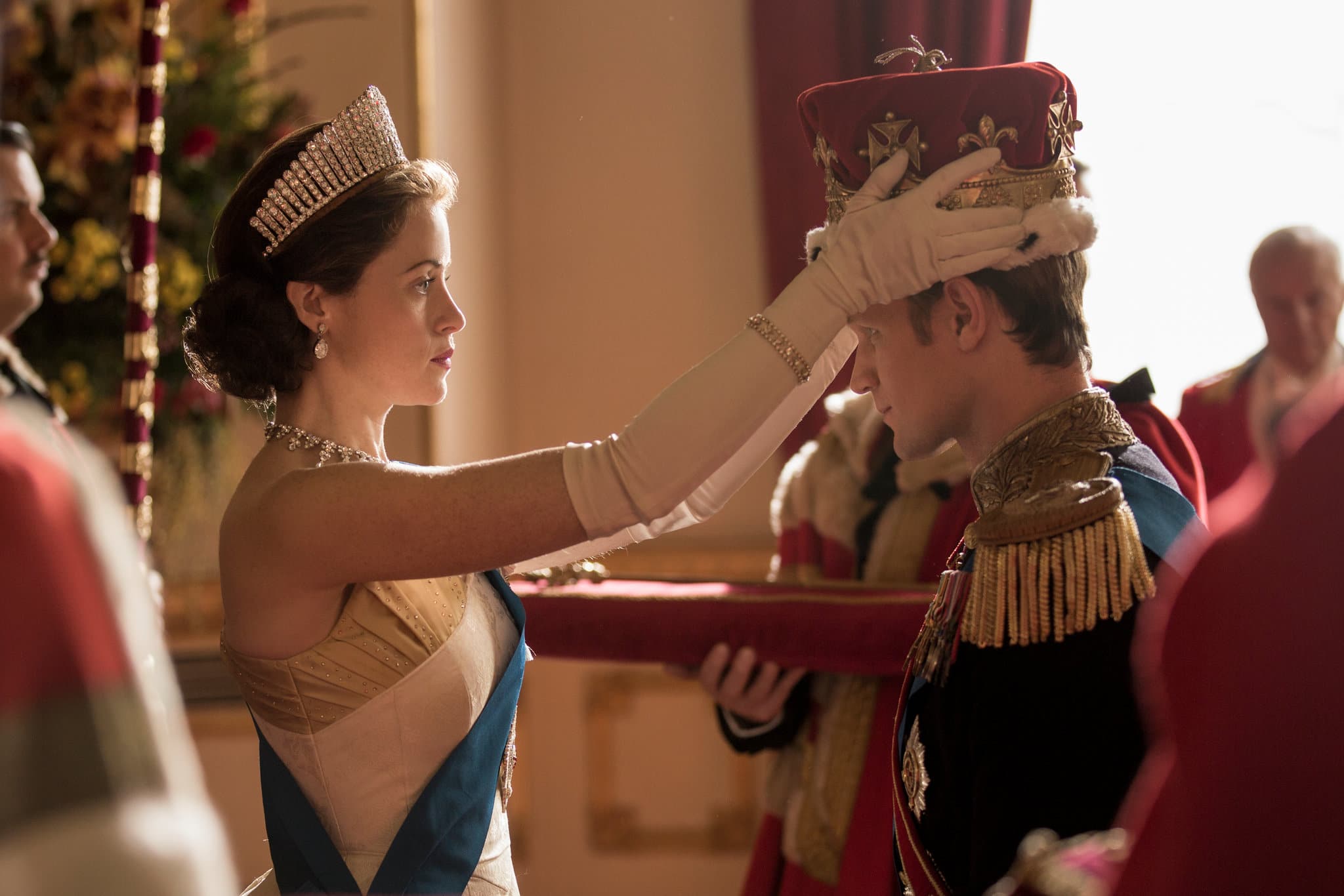 Based on the life of Queen Elizabeth II, The Crown offers a deeply engaging insight on the life of Queen Elizabeth II and her ascent to power from the late 1940s to the current 21st century.
Each season of The Crown depicts a major event from Queen Elizabeth's life.
Having received critical acclaim for its writing, acting, directing, cinematography, production values, and relatively accurate historical account of Queen Elizabeth's reign.
It received accolades at the 23rd Screen Actors Guild Awards, won Best Actress for Claire Foy in the lead role and Best Actor for John Lithgow as Winston Churchill, and has secured a total of 39 nominations for its first three seasons at the Primetime Emmy Awards, including three for Outstanding Drama Series.
Available On: Netflix
1. Ozark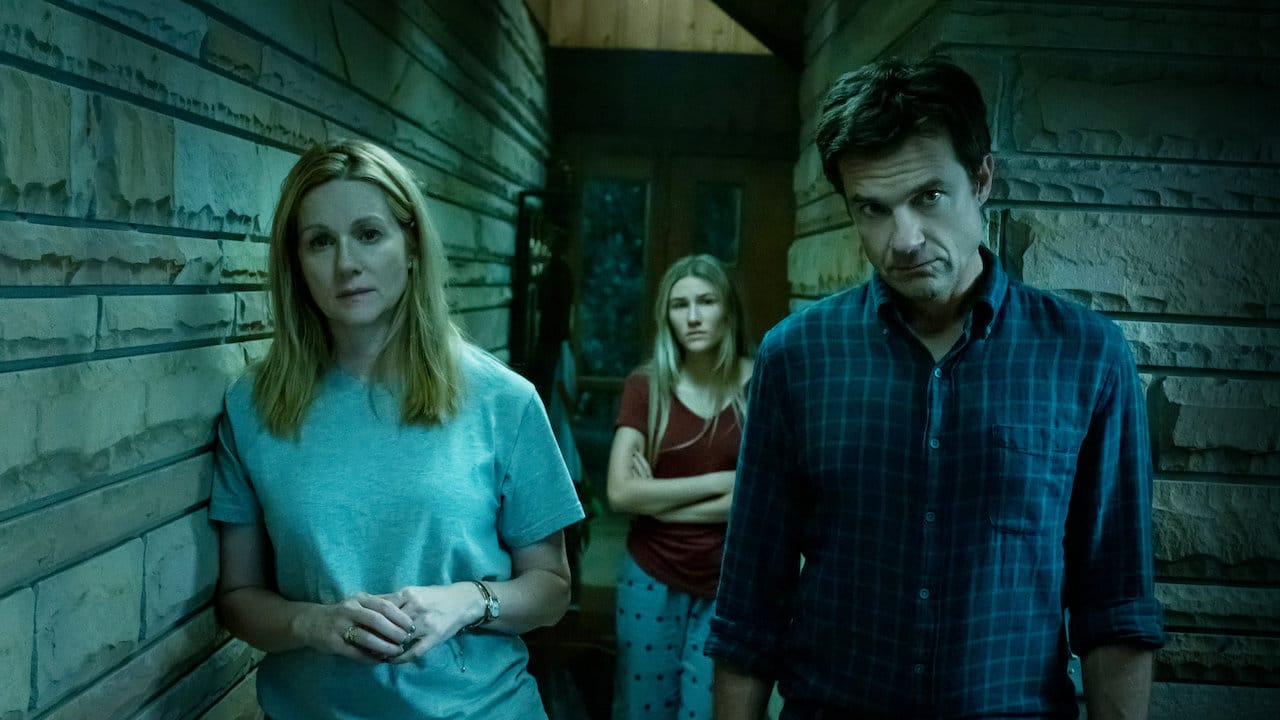 Created by Bill Dubuque and Mark Williams, Ozark stars Jason Bateman and Laura Linney as the major protagonists who find themselves caught in a Mexican drug cartel as a money laundering case goes haywire.
To make amends, the couple relocates to the Lake of Ozarks where they get entangled in even more sinister criminal groups.
Having received 32 Primetime Emmy Award nominations, Ozark has received universal acclaim for its intense storyline and spectacular acting by Bateman and Linney.
Having the potential to become one of the best crime shows of all time, the fourth and final season of Ozark is set to release somewhere in 2021.
Available On: Netflix
Thanks for your feedback!