While one is an angry and grumpy wild animal, the other is a talkative mercenary who should have his mouth sewn shut. Deadpool and Wolverine are similar in more ways than one. Both have a penchant for violence and bloodshed. both have a unique perspective on life. Deadpool has also been a victim of the Weapon Plus program just like Wolverine is. They have share a love for bladed weapons – Wolverine's claws and Deadpool's swords. But what Marvel fans think to be their greatest point of similarity is not actually the case. Wolverine and Deadpool have a Godlike healing factor. But both their powers work in a totally opposite fashion.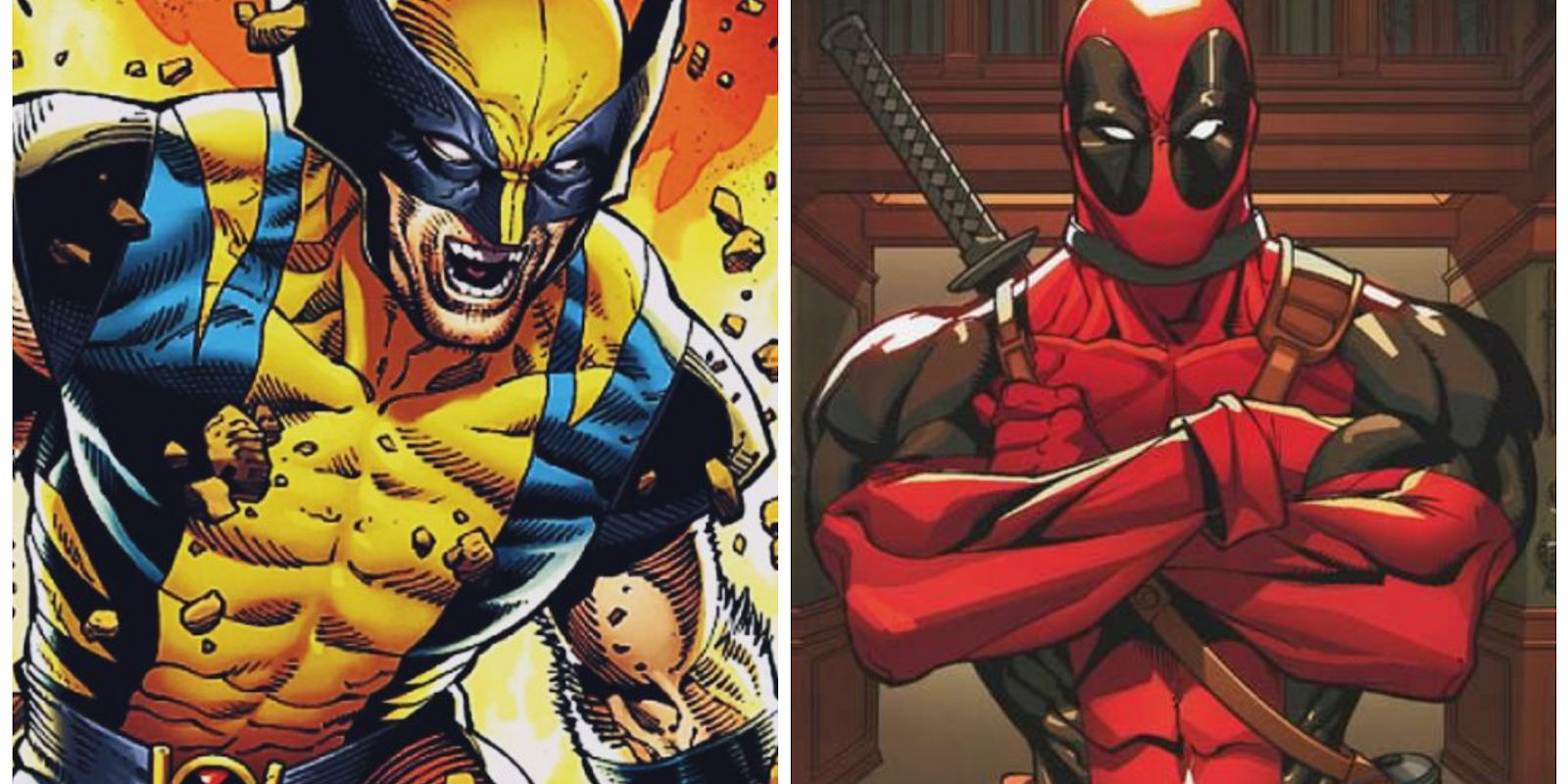 Their Healing Factors make them practically immortal. Deadpool has grown entire limbs out of scratch. He has survived point blank explosions and a hail of bullets that turned his body into swiss cheese. Wolverine has survived being thrown from great heights and his flesh being stripped to his bones. This particular ability has been a point of envy for many supervillain in Marvel Comics, who have tried to both replicate as well as steal their abilities.
Wolverine & Deadpool's Healing Factor Work Differently Contrary To Popular Opinion
Wolverine's healing factor was because of his mutant X-Gene. He already had a healing factor that slowed down his ageing and made him immune to most diseases. Deadpool on the other hand, did not inherit the mutation that gave him his healing ability. A Weapon X reject, Deadpool was experimented on using advanced procedures that gave him his signature ability that also had the side effect of giving him his trademark grotesque look. So that makes Deadpool a mutate, someone whose body was forced to undergo mutation. Wolverine is a mutant, which means his body naturally developed his regenerative healing factor.
And this is exactly why things work differently for Deadpool when compared to Wolverine. Deadpool's healing ability is not normal in nature. Wolverine's healing is constantly working to keep him at his physical prime. And that also includes dealing the adamantium in his bones. Adamantium is extremely poisonous and only Wolverine's healing factor is the reason why Logan is not dead yet. Wade Wilson was suffering from cancer when he was experimented upon. His body's healing factor constantly recreates the cells that are being killed by the cancer in his body.
Or at least that is what fans believed in Deadpool's case.
The Real Reason Deadpool's Healing Is Different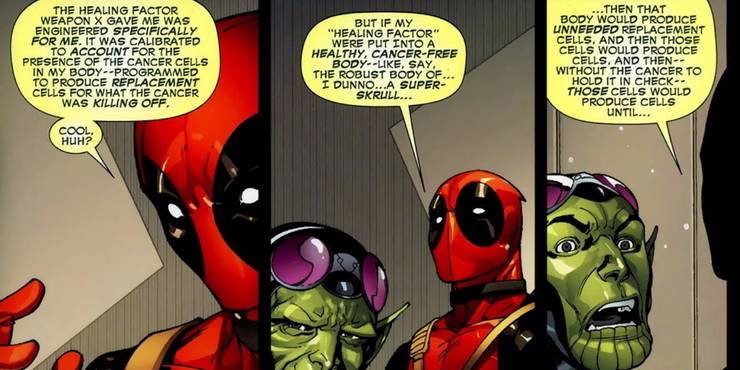 In Marvel's Deadpool 33, the Skrulls kidnap Deadpool and study him. Their goal is to study him and make an unstoppable Skrull army with Deadpool's healing abilities. They do manage to recreate the experiment on some of their soldiers. But it is already too late when they realize why it will never work. Wade is the only person the experiment was successful with because of his unique condition. Wade's cancer was also amplified by the experiment and Deadpool's healing factor constantly created more cells that the super-cancer in his body kept killing. The Skrulls that were given Deadpool's ability started to see their body create more cells than needed. Without any form of cancer in their body to kill those cells off, their body kept kept expanding and creating more cells than they needed. This resulted in the Skrulls turning into ugly versions of themselves.
So even if Wolverine's healing ability sounds similar to Deadpool's, remember that was never the case to begin with.