Huge Spoilers For Wolverine And Captain America: Weapon Plus #1
Marvel Comics recently changed the entire fiction around the symbiote bonded to Eddie Brock. It went on to suggest that their connection and the villain that they became was no coincidence at all.
The Secret Of Venom And His Connection To Captain America And Wolverine Revealed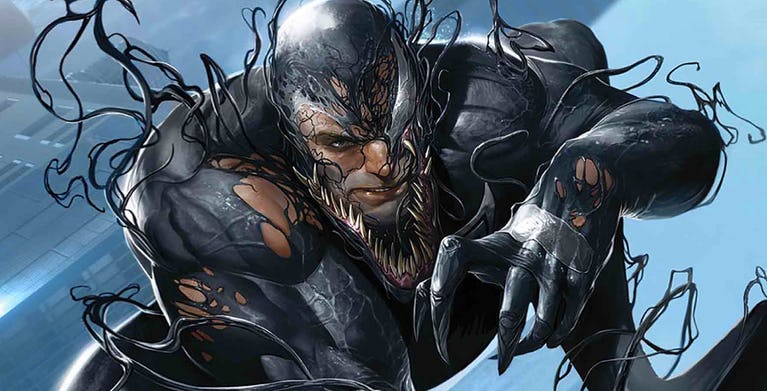 This certainly isn't the first change which Venom Comics have made over the few years. But this latest bombshell may be the biggest change in how Venom is perceived by comic book readers as well as his place in the history of the Marvel Universe. Basically, it used to be Wolverine a.k.a 'Weapon X' who was seen as the product of a twisted government experiment. But now it has come to light that Venom was known as 'Weapon V.'
This change was discovered in the pages of Wolverine and Captain America: Weapon Plus. These two are two of the biggest success stories of the titular super soldier program. But thing are starting to unravel and the truth about the figures and forces that engineered them are slowly coming to light.
Of all the truths that get discovered, the most troubling one is that in a way neither Captain America nor Wolverine understood what they were and how they came to be. There is also the fact that Captain America helped create Wolverine as well as countless other failed test subjects used and discarded by Weapon Plus over the years. But both of them had no idea just how big the government program had become. While in the Weapon Plus lab, they also don't see the massive chalkboard listing the other Weapon Plus programs by codename, supervisor and terms for activating the agents. It's on this board that Weapon 5 is found to be Weapon V and is given the codename Venom. Also it was Nick Fury who was overseeing that operation personally.
Agent Nick Fury Was Part Of The Weapon Plus Program?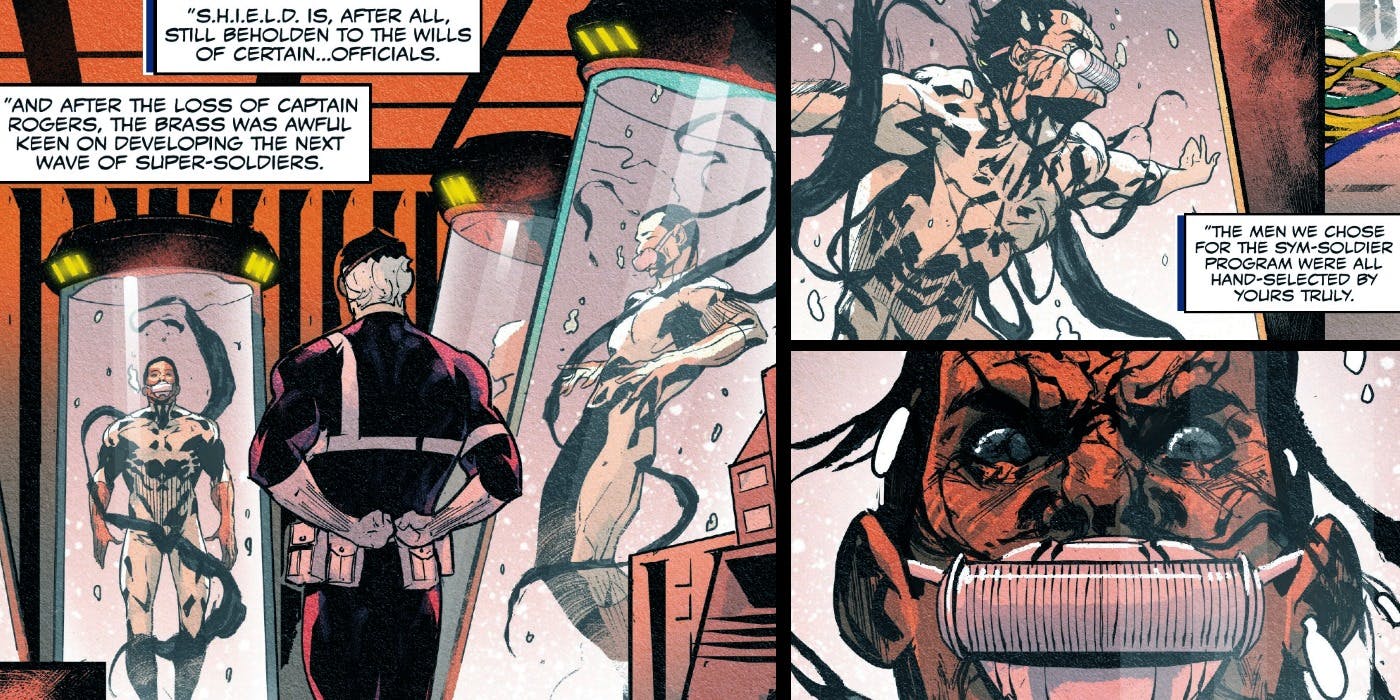 Weapons Plus program was one where countless mutants and innocent civilians were tortured with the aim of turning them into living weapons. So the idea that Nick Fury was a part of it is certainly a giant reveal. Fury's role in this was teased back during Venom's war against Knull the Symbiote God. It was said that Knull, the first being in Marvel's Universe had remained powerless for decades while his Symbiote Dragon was frozen in the ice of Antarctica where Nick Fury's team found it.
Web of Venom: Ve'Nam one shot comic revealed that Fury and S.H.I.E.L.D extracted samples of the great Symbiote Dragon. This was done to create super soldiers and all the test subjects were chosen by Fury specifically. The results were catastrophic since the symbiotes took control of their hosts and massacred soldiers. They were ultimately dealt with a temporarily Venomized Wolverine in the jungles of Vietnam.
But before anyone accuses Fury of being the bad guy, Wolverine And Captain America: Weapon Plus clarifies that the connections between each test program and the Weapon Plus was kept a secret. So it's possible that Nick Fury didn't know a thing.
What happens next? For that you will have to read on.
Wolverine And Captain America: Weapon Plus #1 is available now in your local comic shop. You can also get it directly from Marvel Comics.
To know more about Wolverine and Captain America: Weapon Plus #1, click on the video below:
https://m.youtube.com/watch?v=E2QbHPpukBA