The Great Expectations star Gwyneth Paltrow also gets NSFW by revealing her favorite product and bringing her best friend Cameron Diaz to join her as a taste tester and expert panelist to select the goop gifts. Gwyneth Paltrow is promoting her latest goop holiday gift guide by leveraging her connections with A-listers.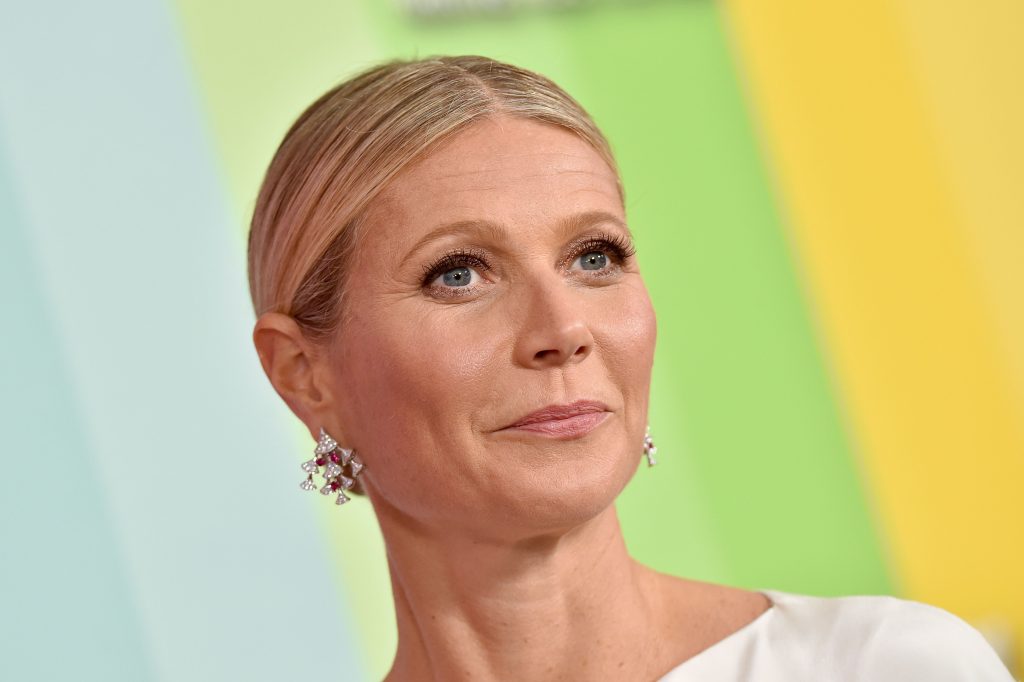 In an ad for her lifestyle brand's holiday gift guide, the actress subtly references her ex, Brad Pitt, and she enlists her BFF Cameron Diaz to play a pivotal role while poking fun at her banter with Martha Stewart.
Last week, goop launched a promotional advertisement where Gwyneth Paltrow revealed how goop brings their infamous gift guide to life. Gwyneth Paltrow's lifestyle publication and online shop, goop, offers exclusive collaborations, recipes, travel notes, and more.
Also Read: "I just sort of melt when I see those pictures": Martha Stewart Reveals Her Huge Crush on Brad Pitt as 81 Year Old Gushes Over Fight Club Star
Gwyneth Paltrow Pokes Fun At Martha Stewart In Her New Promo Ad
In a video promoting her latest goop holiday gift guide, Gwyneth Paltrow, 50, trolled her onetime critic, 81-year-old Martha Stewart. During the video, the Academy Award winner took her fans behind the scenes to explain how her company curates its finest gift lists.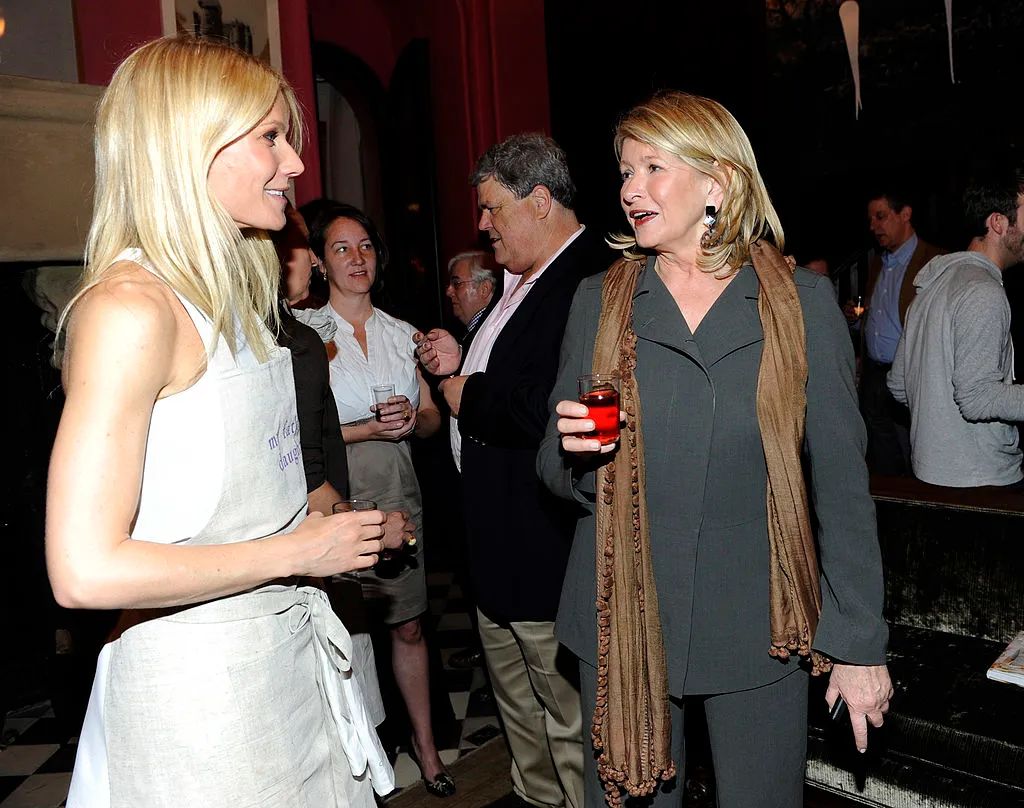 She said,
"It's kind of like the North Pole, except way chic. This is our gifting Suite where I come to put together all the presents for the people who are most important to me in my life; my mom, for example, is getting this beautiful g-label gold bracelet."
In the video, she gave a tour where she prepared hand towels with the K*ma S**ra for Kourtney Kardashian and Travis Barker, Goopgenes eye de-puffing masks for Brad, a vibrator for Drew Barrymore, and $30 cured ham from Mercado Famous to upgrade Bella Hadid's viral Tik Tok sandwich recipe.
Afterward, Cameron Diaz came to the kitchen to taste some French desserts. Additionally, she joined a panel of experts who approve goop gifts. Later in the video, Paltrow hopped into a vintage Mercedes-Benz after picking out gifts for celeb friends, and she received a call on her cell. An unfamiliar voice said, "Gwyneth, Martha Stewart is on the line."
Staring into the camera, Paltrow responded, "Guys, I gotta take this," as the same male voice on the line replied, "It sounds urgent!"
The promo ended when Paltrow put on some red lipstick and sped off.
Also Read: "He was even twerpier than Justin Bieber": Martha Stewart Reveals She's Willing to Date Pete Davidson at 81, Fans Convinced She Also Wants the 'BDE' That Ensnared Kim Kardashian
Martha Stewart Shaded Gwyneth Paltrow's goop Empire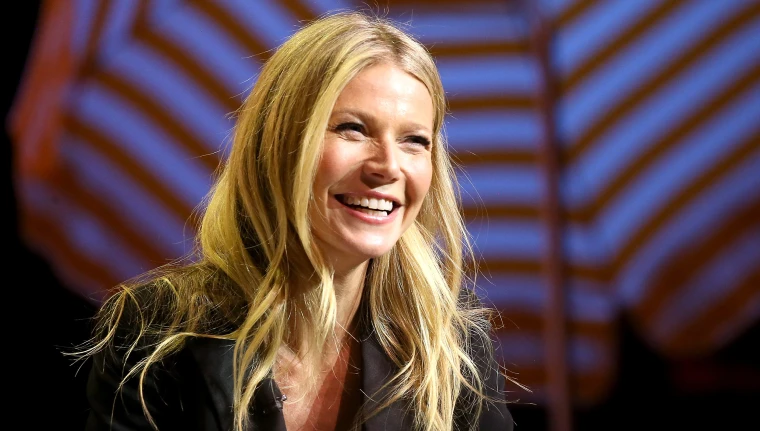 Gwyneth Paltrow's clip comes nearly a decade after Martha Stewart dissed Paltrow's goop business venture. Net-a-Porter's Porter magazine quoted Stewart in 2014 saying Paltrow "just needs to be quiet. She's a movie star. She wouldn't try to be Martha Stewart if she were confident in acting." 
There was more to Stewart's goop diss than that. She stated that "guys who are horny" caused the vagina candle line to sell out in 2020.
Stewart told Bravo host Andy Cohen on Watch What Happens Live, "I wouldn't buy that candle."
Since then, Paltrow has been trolling the domestic doyenne as part of her goopy schtick. GP has always been a fan of Martha Stewart, according to a Goop insider, who told us the Stewart mention in Paltrow's latest ad was a wink at her previous controversy.
Also Read: "I wasn't ready"- Gwyneth Paltrow says Brad Pitt left her father devastated by breaking their engagement, admits Brad was too good for her
Source: Page Six