Superman is the powerhouse of DC and has enjoyed big-screen success too. Being a major part of DC Comics, the Man of Steel has found himself in some of the most brutal battles that the rest of the characters can only think of. Superman is strong, of course, but his enemies have given him a really hard time as well. Even though nobody wants to mess with him, we have some of the most brutal Superman battles that shook the entire universe. Check it out!
1) Vs. Doomsday
Superman may be tough, but going up against a monster only created to destroy, wasn't rainbows and roses for him. Doomsday tore America apart and destroyed the entire Justice League before Superman came dashing. During the battle, Doomsday did not utter a single word, but his only goal was still intact – kill as many as you can. The battle was heinous and the result wasn't merry. Even though Superman managed to stop Doomsday, it came at the cost of his own life. It was one of the saddest days in the DC Universe.
2) Vs. Muhammad Ali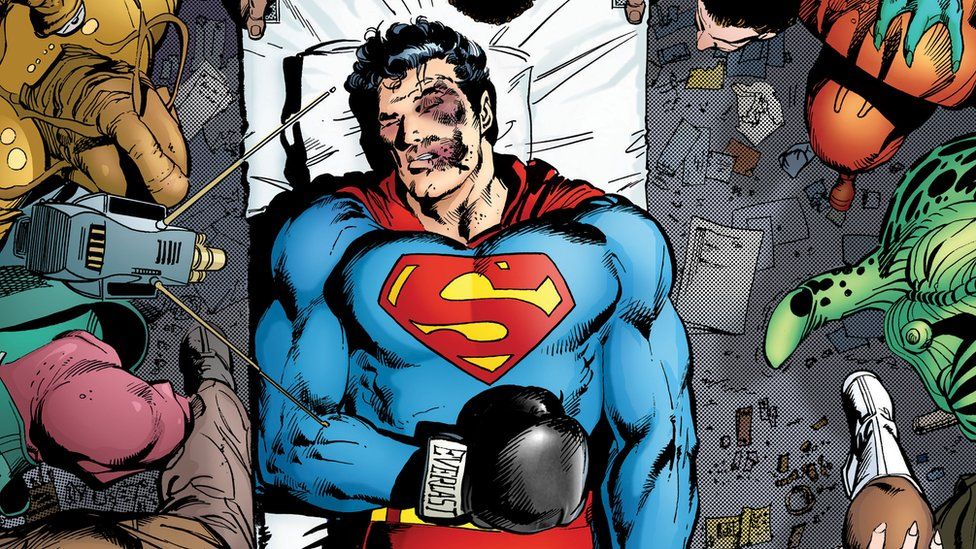 Sounds weird, right? It's not. When an alien race called Scrubb threatened to destroy Earth, the only way out was to fight Scrubb's greatest champion. Two men rose on this occasion – Superman and Muhammad Ali. However, it wasn't a good decision by the former. Without his powers, the Man of Steel was just a man who was facing the GOAT – Ali. The boxer was quick as lighting and left Superman in a bloody mess.
3) Vs. Darkseid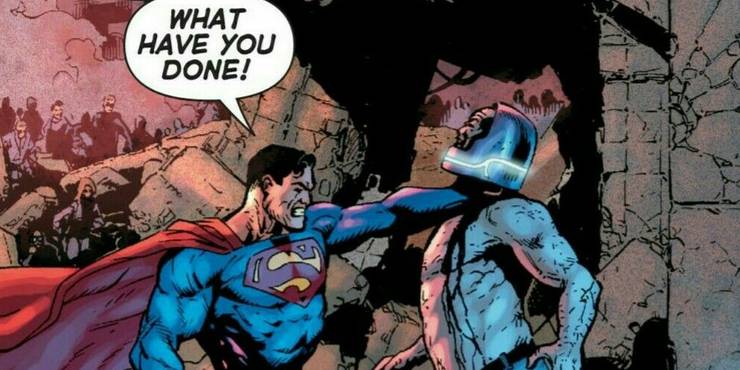 One of the greatest DC villains, Darkseid, is the exact opposite of Superman. His only mission is to rule the galaxy and that would have been possible if it wasn't for the hero. In Final Crisis, Darkseid almost came close to achieving his goal, but Superman's will was greater than his. He fought until the last breath and powered the Miracle Machine, saving the universe. DC fans are only wishing if this could ever come to the big screen.
4) Vs. Superboy-Prime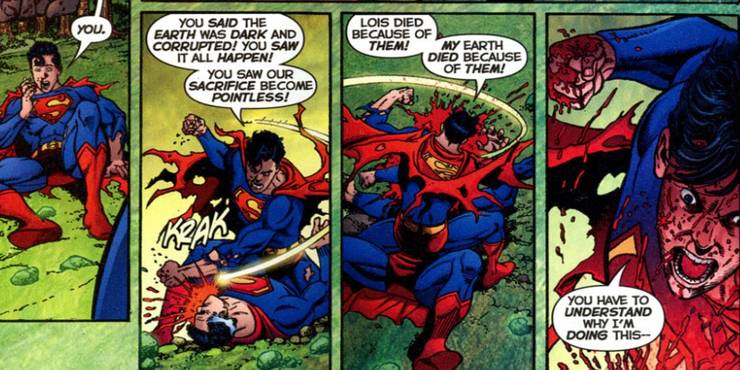 In the pages of Infinite Crisis, pre-Crisis and post-Crisis versions of Superman team up to fight Superboy-Prime who is extremely powerful. He is so powerful that this battle cost the life of pre-Crisis Superman his life, and a bunch of other DC heroes as well. Superboy-prime's plan was to destroy everything and build something new and better, which didn't rest well with the heroes.
5) Vs. The Elite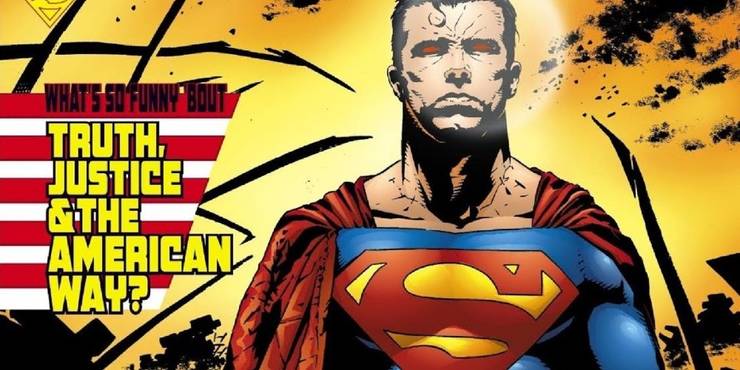 The Elite was a team of so-called heroes who believed that the core of the DC universe, i.e., heroes, was weak because they would go easy on the supervillains. So, they started to kill them. This is where Superman came in as he has to prove them wrong and stand by his one true principle – no killing. He is vulnerable to magic and psionic attacks, which Manchester Black, the leader of the Elite, used. It took a lot out of Superman but he eventually emerged victoriously. Which battle is your favourite? Let us know!
Thanks for your feedback!