All the fans who were waiting to see Kamala Khan aka Ms. Marvel finally got to see it on Disney+. The series brought an animated intro courtesy of Avengers superfan Kamala Khan, establishing her love for avengers and Captain Marvel in particular. Ms. Marvel series followed a story about a teenage daydreamer when she suddenly develops cosmic superpowers.  
So far only one episode has been premiered and the next Ms. Marvel episode will release on Wednesday, with more to follow each Wednesday until July 13. With that being said, the first episode had easter eggs that you might have missed and we have curated them for you!
Checkout, Ms. Marvel Star Tried to Include THIS Inhumans Character In The Show
Kamala Khan the Marvel Stan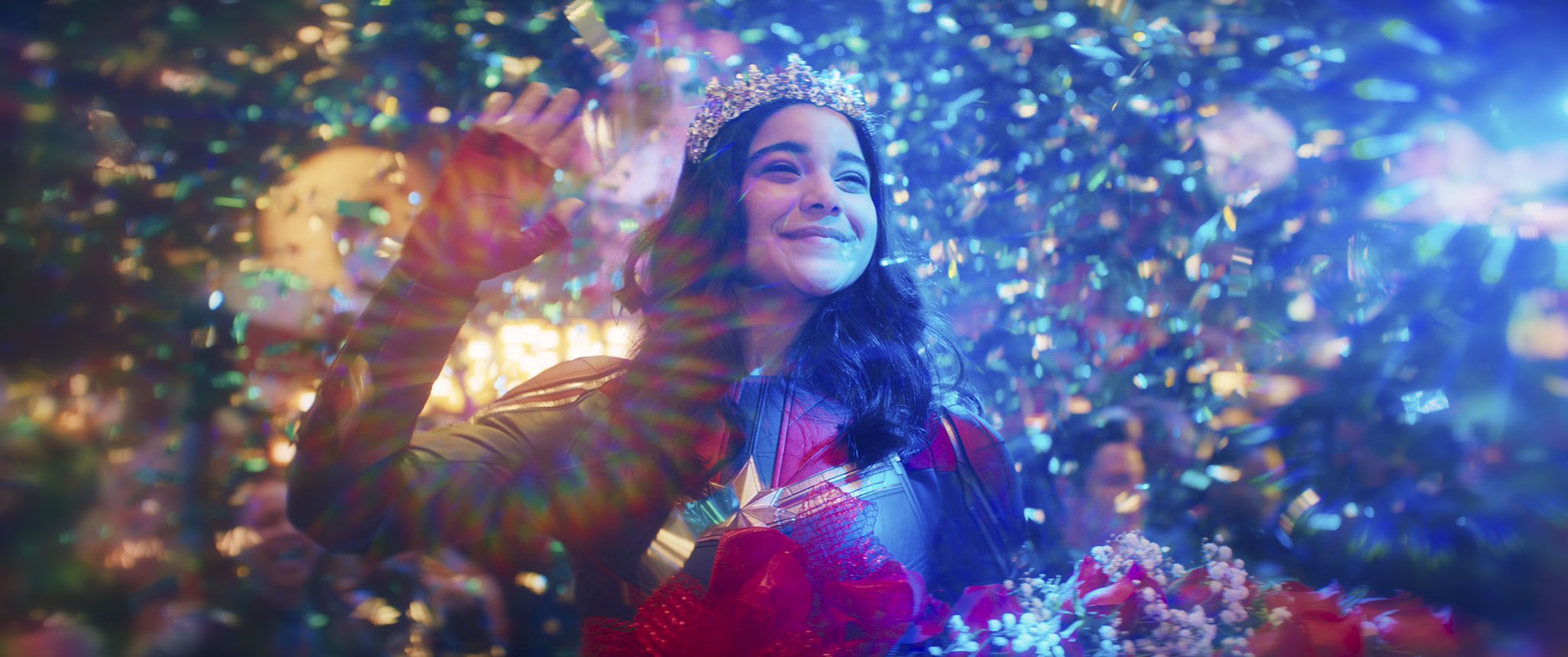 Under the name Baby Sloth, Kamala created an animated 10-part series about Captain Marvel. The series teaches talks about how someone can come out of nowhere and do something amazing like punch Thanos in the face. The first episode focused on Kamala's struggles to go to a fan event, AvengerCon. 
Checkout, 'You Are No Christians, You're a Hate Group': Fans Mercilessly Troll Conservative Christians Against Ms. Marvel
Ms. Marvel's introduction to her cosmic powers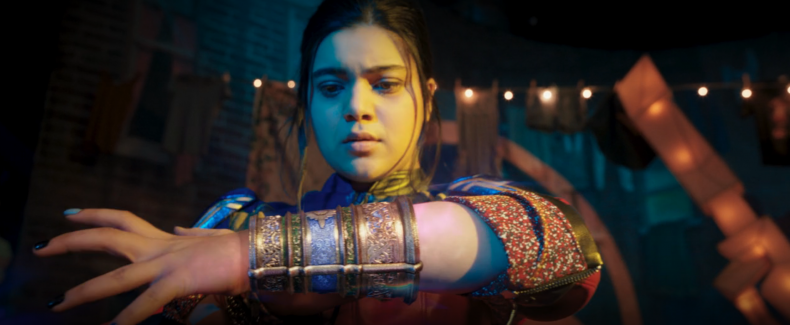 During the second half of the episode, Kamala is seen shooting strange crystalline light from her hands that decapitate Ant-Man before shattering into pieces. When Kamala's power first manifests, she's flipped into an upside-down realm of shadowy forms with purple glowing eyes. However, when she stretches and distorts her body, it's quite different from her powers in the comics. 
Bada Hulk and Choti Hulk and stereotypes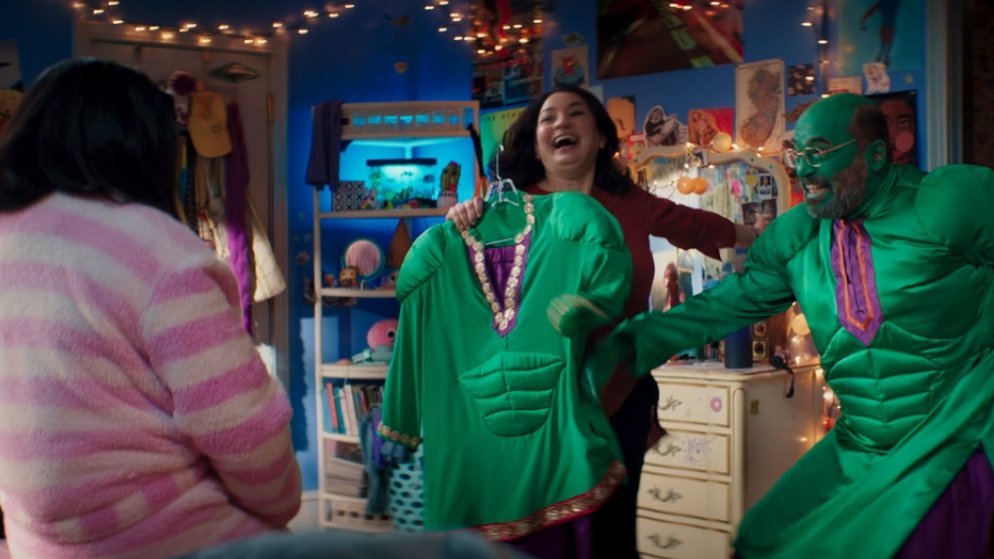 Ms. Marvel brought fresh air in its representation of a young South Asian Muslim girl in the MCU and on the screen. The series followed Kamala's struggle in the nuanced portrayal of a Pakistani American family. Kamala is seen as conflicting about her family and culture,  oppression, and her overbearing mother. Ms. Marvel series portrays stereotypes that people of color face every day, like teachers mispronouncing Kamala's name and many others. 
Read More, Ms. Marvel Directors Reveal They Are Willing to Reshoot Entire Series if Bollywood Legend Shah Rukh Khan Joins The Show
Tribute to the writers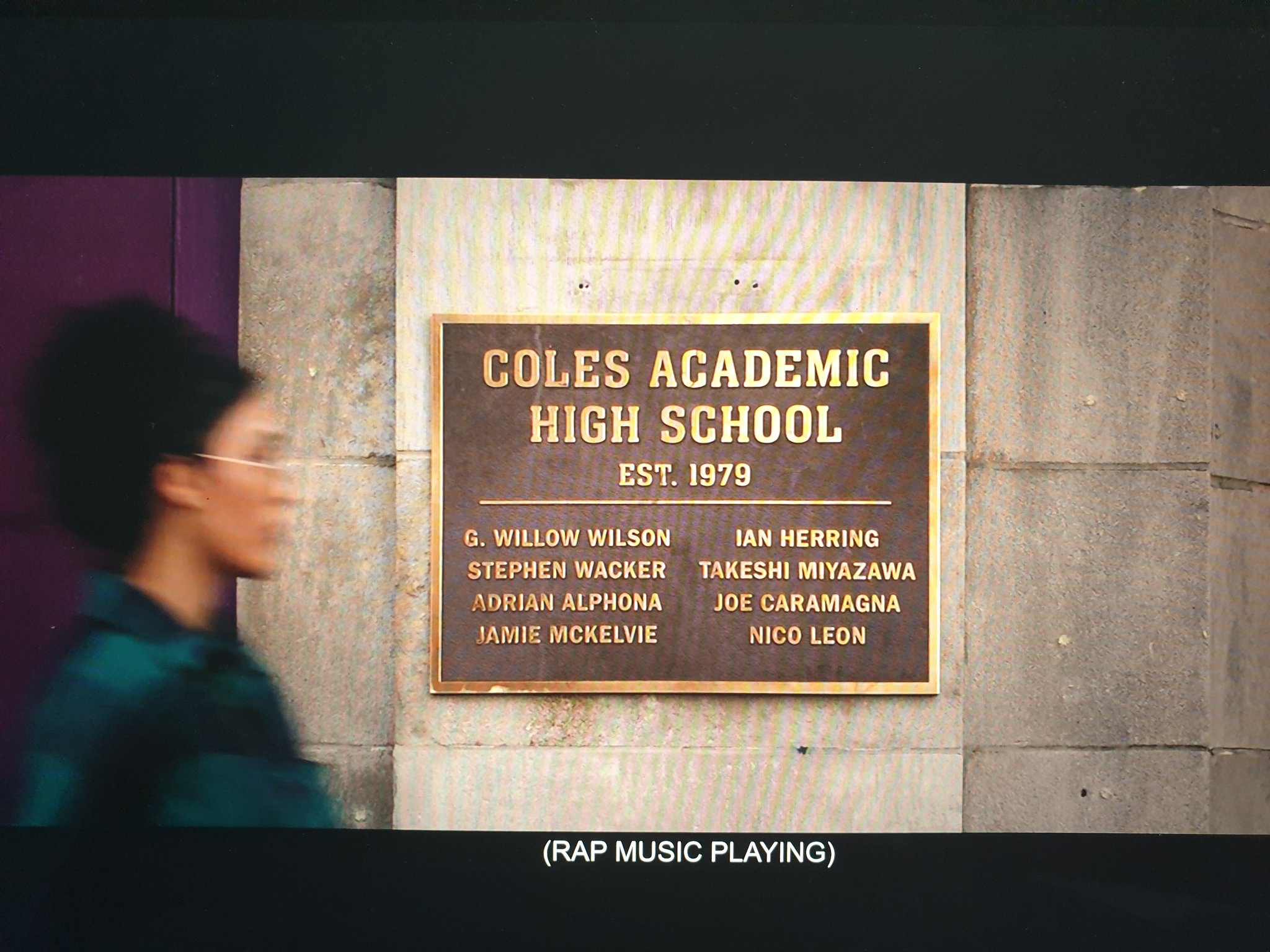 The Coles Academic High School, where Kamala, Bruno, and Nakia are has a school sign that lists several writers and artists who have created Ms. Marvel comics since her debut in 2013. The list has people who created Ms. Marvel: writer G. Willow Wilson, editor Stephen Wacker, artists Adrian Alphona and Jamie McKelvie, as well as artists Ian Herring, Nico Leon, and Takeshi Miyazawa, and letterer Joe Caramagna were mentioned. 
Damage Control re-entry in the MCU
The end credit scene brought agents of the US Department of Damage Control, Cleary, and Deever. They were last seen in Spiderman No Way Home, questioning Peter Parker. However it's no bonus or tease, it's actually an introduction to some main characters in the Ms. Marvel series. 
 Ms. Marvel Episode 2 will stream on June 15.