Iman Vellani, who stars in Ms. Marvel has revealed that Kamala Khan's revamped MCU powers were in a way, partially, inspired by an X-Men character.
While attending an AMA on the r/MarvelStudios subreddit, Vellani was questioned how she believed Kamala's Noor Dimension-based powers feel to the character. "When her hands embiggen [sic] does it feel like a flexible glass glove or does her sense of touch extend all the way out?" a user wrote. Vellani replied, "[W]e definitely [sic] took into from [A]rmor from the [X-Men], but [I] like to think of it as a surge of energy which surrounds her as a layer of protection, [I don't] think she actually feels it like glass."
Here is the Reddit Post:
What's up r/marvelstudios, I'm Iman Vellani—AKA the one and only Kamala Khan, AKA Ms. Marvel! AMA! from marvelstudios
Created by John Cassaday and Joss Whedon, Hisako Ichiki/Armor first debuted in Astonishing X-Men #4(2004). A mutant from Japan, Armor has the powerful ability to generate enough psionic exoskeleton. She is a member of the X-Men, having also served as a member of The Six and New Mutants, the former of which is part of S.W.O.R.D.
MCU's Kamala Khan Is Not a Djinn or an Inhuman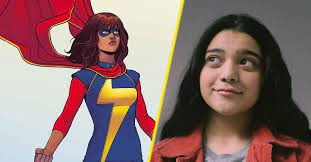 Created by Sana Amanat, Adrian Alphona, G. Willow Wilson, Stephen Wacker, and Jamie McKelvie, Kamala Khan made her debut in Captain Marvel #14 (2013). Later, she became the fourth character on Ms. Marvel's mantle. In the pages of comics, Kamala is an Inhuman, having the power to "embiggen" (i.e. grow and even stretch) parts of her body by the Terrigen Mist.
Ms. Marvel series ignores Kamala's Inhuman origin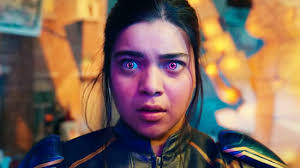 Marvel Studios', MCU-set Ms. Marvel series ignores Kamala's Inhuman origin, with Kamala instead finding a bangle allowing her to manipulate energy from the Dimension of Noor.
A lot of ways mimic her comic book powers as at one point in the show it was hinted that Kamala might be a Djinn, which are supernatural beings of Islamic folklore. However, the final of Ms. Marvel's, "No Normal," implies that Kamala is a mutant, even with even a nod to the iconic song from X-Men: The Animated Series. In simpler words, the MCU powers of Kamala being inspired by an X-Men are quite apt.
All six episodes of season 1 of Ms. Marvel Season 1 are streaming on Disney+.
Source: Reddit
Thanks for your feedback!