When it was revealed that Netflix will remove all the Marvel shows by the end of February 2022, fans were worried and disappointed. Just when you started wondering where will you watch your favorite Netflix Marvel shows, Disney+ resolved your problem! You'll be able to able to stream all these shows on Disney+ from 16th March 2022. How did Netflix get involved with the Marvel universe? In 2015, Netflix entered the Marvel universe with Daredevil and Jessica Jones. In 2018, Netflix started canceling these shows. By the time Jessica Jones' S3 came in 2019, Netflix was no longer involved with Marvel. But still, nobody anticipated that these shows would be removed from the streaming service. Thankfully, we have Disney+ to the rescue!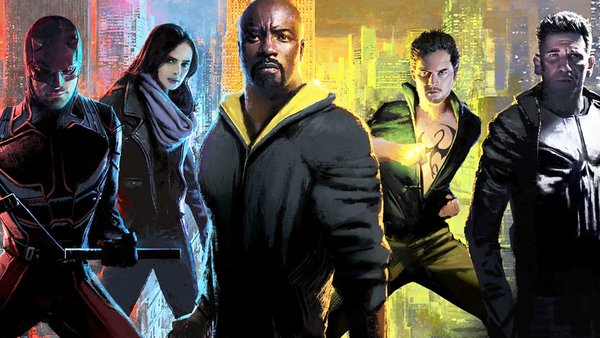 Netflix Marvel Shows, Agents Of Shield Coming To Disney+ This Month!!
When Netflix announced that Marvel shows won't be available to stream on the platform, fans were disappointed. Disney+ Canada confirmed that shows like Daredevil and other Marvel Netflix shows will be available to stream there from March 2022. But what about the US? Well, here's the good news! The day shows stopped streaming on Netflix, Disney+ and Michael Paull, President of Disney Streaming lighted up our moods with the announcement that all these shows would be available to stream on the platform from 16th March 2022 onwards. He said,
"Disney+ has served as the home for some of the most beloved brands in the industry. And, the addition of these live-action shows brings more from the Marvel brand together, all in one place."
Moreover, Disney+ is making sure that there is increased parental control over the content. He said,
"We are being responsive to those changes on the platform.We have experienced great success with this on Disney+ across our global markets and will continue that here in the U.S. as well by offering our consumers not only great content, but also a set of features that help ensure a viewing experience most suitable for them and their family."
How Will Disney+ Increase Parental Control?
From 16th March 2022, all subscribers will be able to change their settings allowing TV-MA or putting it behind a PIN. Subscribers who allow TV-MA will be given full access to shows like Daredevil, Jessica Jones, and other shows (mentioned below).
Accounts restricted to TV-14 or lower will not be given access to such shows. Moreover, adults will be given an option to put specific profiles on a shared account behind a PIN selected by the user. Not just this, parents will have the control to put additional restrictions on what their kids watch and can change the settings in the future accordingly!
Shows Coming On Disney+
Daredevil
Jessica Jones
Iron Fist
Luke Cage
The Punisher
The Defenders
Agents of S.H.I.E.L.D
How excited are you? Let us know in the comments!
Thanks for your feedback!