Red Notice has already proven to be a massive hit for Netflix, with the largest opening day of any film on the platform. After a limited theatrical release the week before, Rawson Marshall Thurber's Red Notice premiered this weekend on Netflix. A star-studded cast includes Dwayne Johnson, Ryan Reynolds, and Gal Gadot. John Hartley (Johnson) joins forces with wily art thief Nolan Booth (Reynolds) to track down an even more notorious thief (Gadot) in Red Notice.
Despite earning average to negative reviews from critics, Red Notice got a 92 percent Rotten Tomatoes Audience Score from fans. Red Notice was hailed by its creators and actors as one of the biggest original movies Netflix has ever produced leading up to its release. As a result, there were great hopes for its success. While Red Notice's limited theatrical run didn't exactly break the bank, its streaming figures appear to be much better.
Reynolds & Johnson Took To Social Media To Disclose Red Notice Has The Biggest Opening Day
The two stars shared the news on social media on Saturday. Reynolds congratulated the creative team via Twitter. Meanwhile, Johnson wrote, " RED NOTICE shatters opening day records for NETFLIX around the world With outstanding 92% AUDIENCE SCORE!!"
WOW #RedNotice is @Netflix biggest ever opening day for a film. Congrats to this whole team! Can't wait for Red Notice (Taylor's Version) pic.twitter.com/tyGFqhKWao

— Ryan Reynolds (@VancityReynolds) November 14, 2021
RED NOTICE shatters opening day records for NETFLIX around the world 🌎🤯🙏🏾
With outstanding 92% AUDIENCE SCORE!!
🍿🍿🍿👏🏾👏🏾👏🏾
This was @sevenbucksprod's first deliverable for a streaming platform. Critical we delivered for your families worldwide.
THANK YOU!!!
dj 🖤🕺🏽👊🏾🥃 pic.twitter.com/c9EFeaefwb

— Dwayne Johnson (@TheRock) November 14, 2021
Netflix will be relieved, especially since Red Notice had a significant budget. Only time will tell where the film stands among the streaming service's top 10 most-watched films, but it appears to have carved out its own niche.
Extraction Currently Rules The Spot The Most Popular Netflix Film Of All Time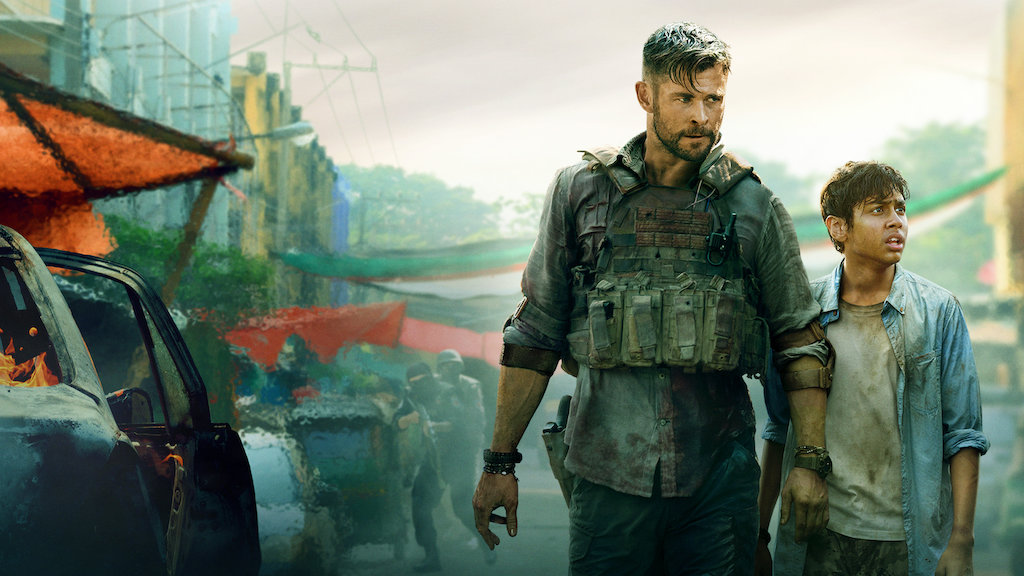 Extraction, starring Chris Hemsworth, is currently the most popular Netflix film of all time, but Red Notice may overtake it. Although Red Notice's record is only for one day, As more subscribers seek it out in the coming weeks, it could become a massive hit.
It's possible that it's still too early to tell if Red Notice is a complete success, but it's possible that a sequel will be made. The ending of Red Notice leaves the door open for a sequel, and if the film continues to draw a crowd, it's safe to assume Netflix will want to capitalise on it.
Source: Ryan Reynolds, Dwayne Johnson