The hit series on Netflix, Emily in Paris has finally been renewed for a couple of more seasons, which means that fans can continue to watch her adventures for not just Season 3 but also the fourth season. The announcement was made by Netflix on social media, sharing a smiling picture of Lily Collins with the caption, "Emily in Paris has been renewed for Season 3 — and Season 4!" The second season debuted on December 22 last year, charting on the Global Netflix Top 10 and later topping the list across 94 countries with over 107.6M hours viewed between its time of premiere and December 26th. The first season of Emily in Paris also made the Global Top 10 reemerging on the list in over 53 countries.
Emily In Paris is coming back!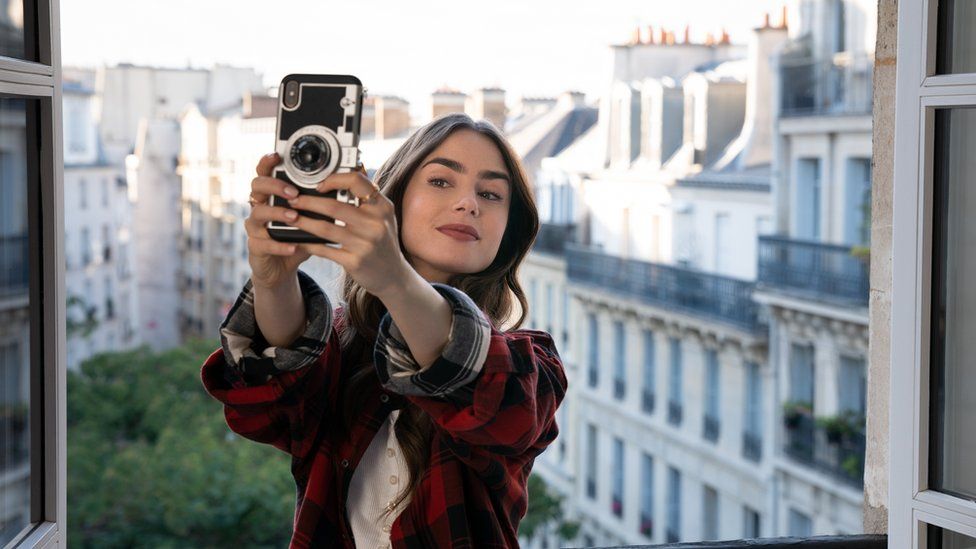 Creator and producer Darren Star has helmed Emily in Paris, which showcases Emily moving from her Chicago home to Paris when the business that she is working for gets acquired by a French luxury marketing company. The second season follows Emily as she is even more familiar with her Paris living but still ends up encountering some troubles while navigating the idiosyncrasies of life in France. She stumbles into a love triangle with her neighbor and her first French friend, but Emily is quite determined to focus on her work — which gets even more complicated by the day. In her French class, she meets a fellow ex-pat who both intrigues and infuriates her. Executive producers on Emily in Paris include Tony Hernandez, Lilly Burns, and Andrew Fleming.
Emily in Paris has been renewed for Season 3 — and Season 4! 🍾 pic.twitter.com/3zqj36vmnO

— Netflix (@netflix) January 10, 2022
Lily Collins will be reprising her role as Emily Cooper, with returning regulars Philippine Leroy Beaulieu, Lucas Bravo, Ashley Park, Samuel Arnold, Bruno Gouery, Camille Razat, and William Abadie, with recurring guest star Kate Walsh. Some new cast members are Lucien Laviscount, Arnaud Binard, and Jeremy O. Harris.
The news of the surprising renewal of Emily in Paris for the third and fourth season comes at a point when people are paying enough attention to what series Netflix is choosing to renew. The streaming giant is well-known for canceling series like live-action Cowboy Bebop without an explanation, leaving many fans to wonder why these choices are even being made. However, a lot of reports reveal how Netflix is studying its metrics and weighing how a series keeps viewers plugged into its ecosystem, with maintaining the audiences to keep streaming and increasing its numbers.
Thanks for your feedback!