Winona Ryder is one of the beloved Hollywood stars. The American actress started her career at a young age and made a name for herself before she almost disappeared from the big screen. Followed by the 2002 romantic comedy, Mr. Deeds, Ryder went off-screen and decided to take a break. She resumed her career and continued working and once again grabbed everyone's attention after starring in Netflix's Stranger Things.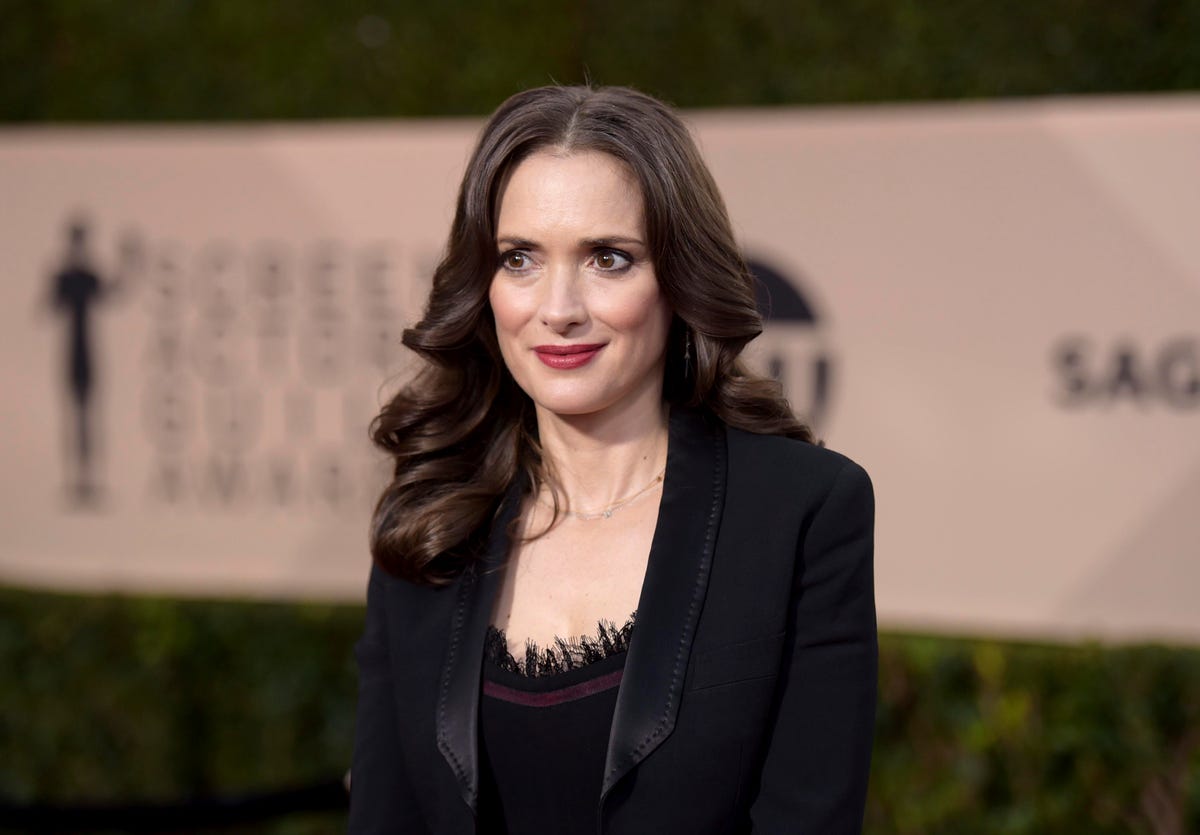 However, things could have turned out differently for the Beetlejuice star due to an incident she suffered while working on Mr. Deeds alongside Adam Sandler. Ryder recalled the incident during her interview with W Magazine.
Read More: Are Johnny Depp and Winona Ryder Back Together Now? Jack Sparrow Actor Looks as Happy as a Clam After Split From Lawyer Girlfriend Joelle Rich
Winona Ryder Suffered an Arm Injury on the Set of Mr. Deeds
During the promotion of her 2002 film Mr. Deeds, Winona Ryder recalled getting injured on the set of the film. She shared that she enjoyed working with Adam Sandler, but not everything turned out well. A scene in the film featured Ryder and Sandler riding a bike.
The Little Women star shared that they were riding "down a long flight of stairs in Central Park" when they got into an accident. "Suddenly, I was on the ground, and he was like, "Are you okay?" she said before adding, "I got up, and I was like, "Yeah, I'm fine. No problem!"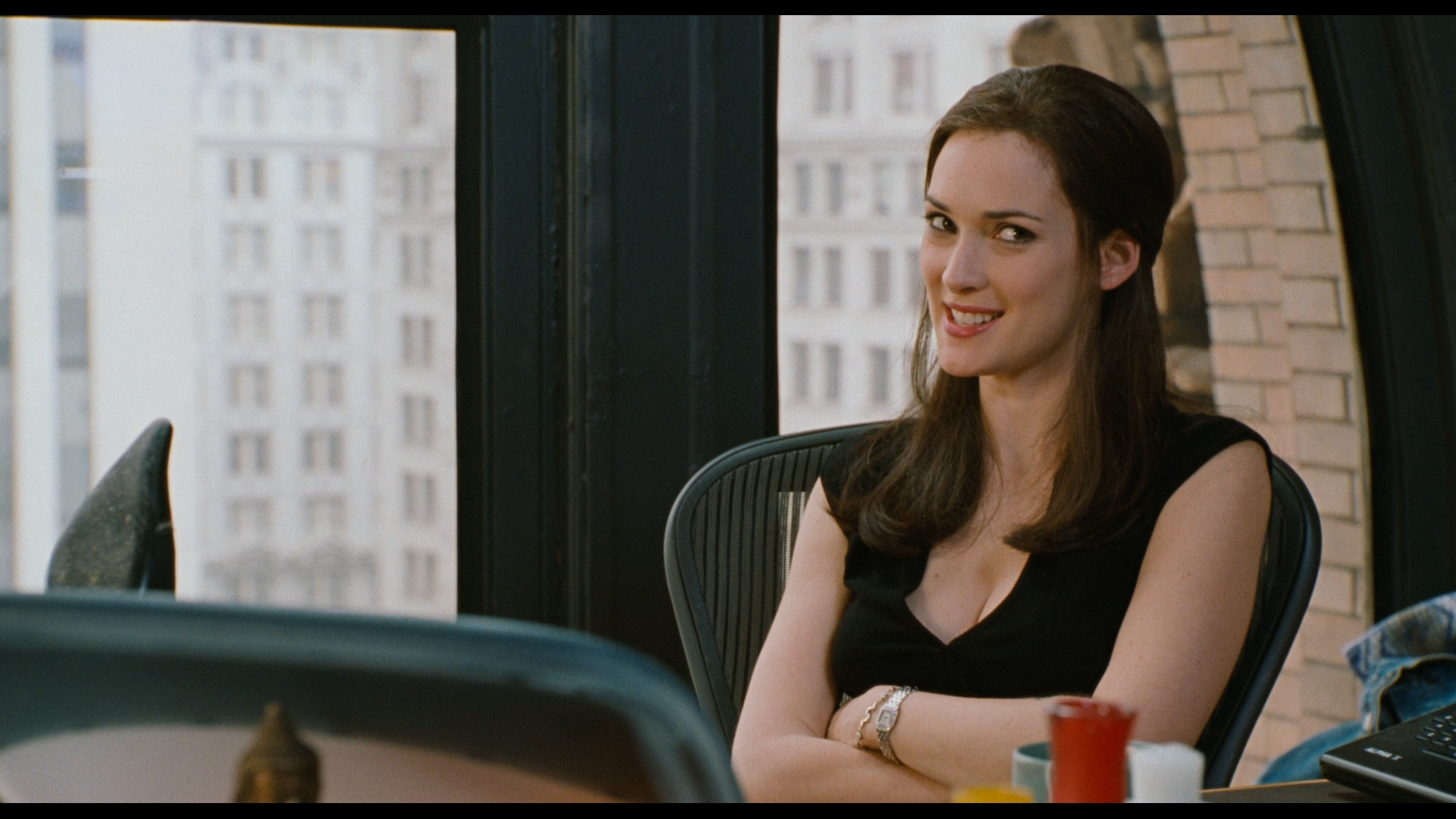 However,  she did not realize that she had broken her arm until the next morning. Ryder shared, "And in the morning, oh, God, my arm hurts." The Stranger Things star shared that she suffered "joint breaks" in the incident, so she did not require a cast for that, and she was able to finish the film.
Ryder also shared that she never broke a bone until she did Mr. Deeds. The film went on to be a commercial hit, grossing $171 million at the box office. Winona Ryder also shared that except for the incident, she had a positive experience working on the film.
Read More: "Never heard anyone say 'oh i love her'": Jennifer Lopez Insulted 2 Time Oscar Winner Winona Ryder, Said Stranger Things Star Is Only Good At Winning Awards, Not Hearts
Adam Sandler Accepts Defeat From Winona Reeder
During his interview with W Magazine, Adam Sandler talked about his co-star, Winona Ryder. He shared how she constantly left messages on his answering machine, asking him to accept that she is "way funnier than [him]." Followed by the constant messages, Sandler came up with a settlement with Ryder.
"Winona Ryder, if you think you're so damn funny, then prove it to me on the silver screen. Me versus you. Mano a mano. The person who receives the most laughs gets a fresh pizza pie of their choice, paid for by the loser."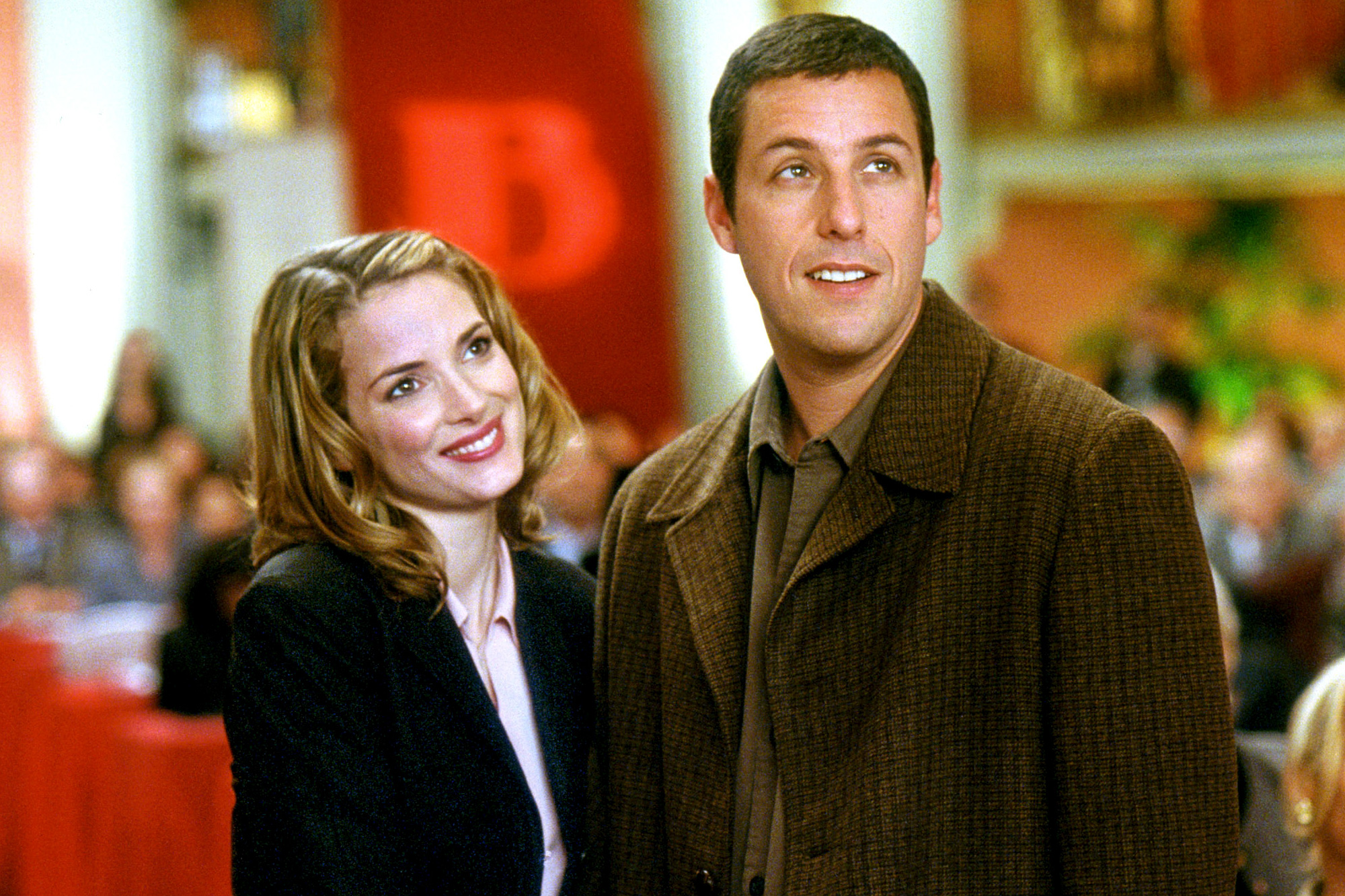 Sandler had to accept that Ryder did have most laughs than him. He shared that his co-star had a "mushroom-and-green-pepper pizza" at his cost after he lost against her. Winona Ryder called Sandler's admiration for her "sweet" when she was told about it during her interview.
She also refused any sort of romantic links between them, saying that her co-star "has the greatest girlfriend." Ryder also called Adam Sandler sweet, adorable, handsome, and the noblest person she had ever met.
Mr. Deeds is available to stream on Prime Video.
Read More: Hot Take: The Johnny Depp/Heard Trial – $440M Streaming Giant Tubi Unveils New 'Overdramatized' Johnny Depp Amber Heard Trial TV Movie
Source: W Magazine