A new trailer has been released by Disney for its The Proud Family reboot that has finally given fans a 2022 release date. Airing from 2001-2005, The Proud Family was a staple on the Disney Channel. The series saw the daily life of Penny Proud, who is a 14-year-old Black girl with a very eccentric family. Apart from being the perfect balance of hilarious and heartfelt, the show made a major way for BIPOC representation both, on-screen and off the screen. Keeping in mind the show's fandom, it came out as quite exciting news as Disney came out with its plans to reboot the whole series in a Disney+ show titled, The Proud Family: Louder and Prouder, with most of the original cast and crew.
The Proud Family: Louder & Prouder Is Coming On Disney+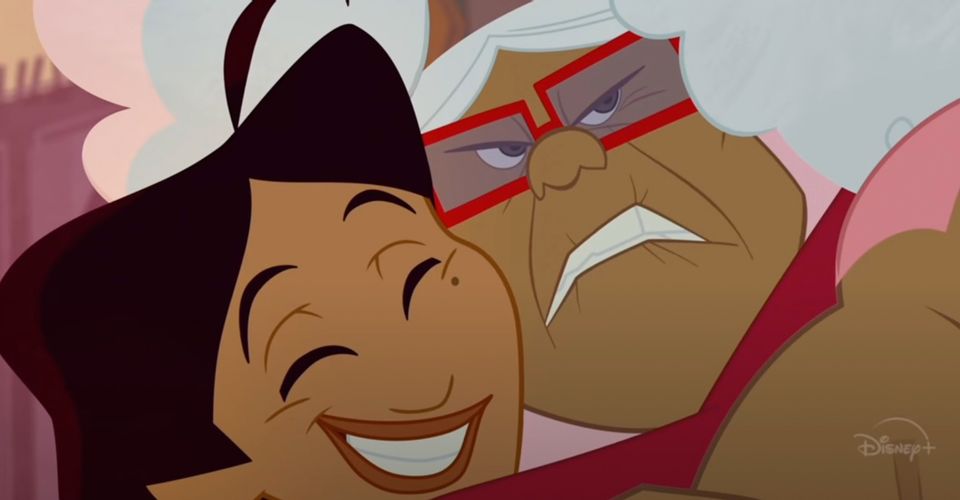 As part of the recently concluded Disney+ Day, Disney+ released the reboot trailer for The Proud Family on Twitter, unveiling its plans for a release date in February 2022. The short trailer shows the viewers with Penny's inner circle of friends and the Proud family, although the core group has hardly grown and changed just a bit. While Oscar is still really protective of Penny and has an ever-growing relationship with Suga Mama, the one-liners of the series are still hitting it out of the park.
Check out the trailer (via the official Disney YouTube channel) below:
The Proud Family: Louder and Prouder trailer has also teased some A-list guest stars and some of the new characters. The original voice cast is joined by series regulars like Zachary Quinto, Keke Palmer, EJ Johnson, and Billy Porter. The Proud Family reboot's list of guest stars are extensive but includes musicians like Lil Nas X and Lizzo and actors like Jaden Smith and Gabrielle Union, and other big names in Hollywood like Tina Knowles, Tiffany Haddish, and Normani.
The original series made fans instantly fall in love with Penny's extremely relatable and sometimes over-the-top family, so it shouldn't come as very surprising that Disney decided to make a list of potential reboots.
Now that a release date has been revealed, the countdown for The Proud Family: Louder and Prouder IS ON to impact and entertain, both its original fans and a whole new generation.