One thing is certain if you follow Kim Kardashian on social media or on her reality TV show you know she is a hardcore 'fitness freak' who takes it very seriously. For starters, Kim K usually works out before the sun even rises. She never skips her workout, and weightlifting is her preferred exercise method.
Although Kanye West's ex-wife has been putting a lot of effort into her exercise routine for years, she recently revealed that she has found a new gym buddy who works out with her while also taking selfies in the mirror. The 42-year-old founder of SKIMS mostly does her workout routine with her sister, Khloé Kardashian.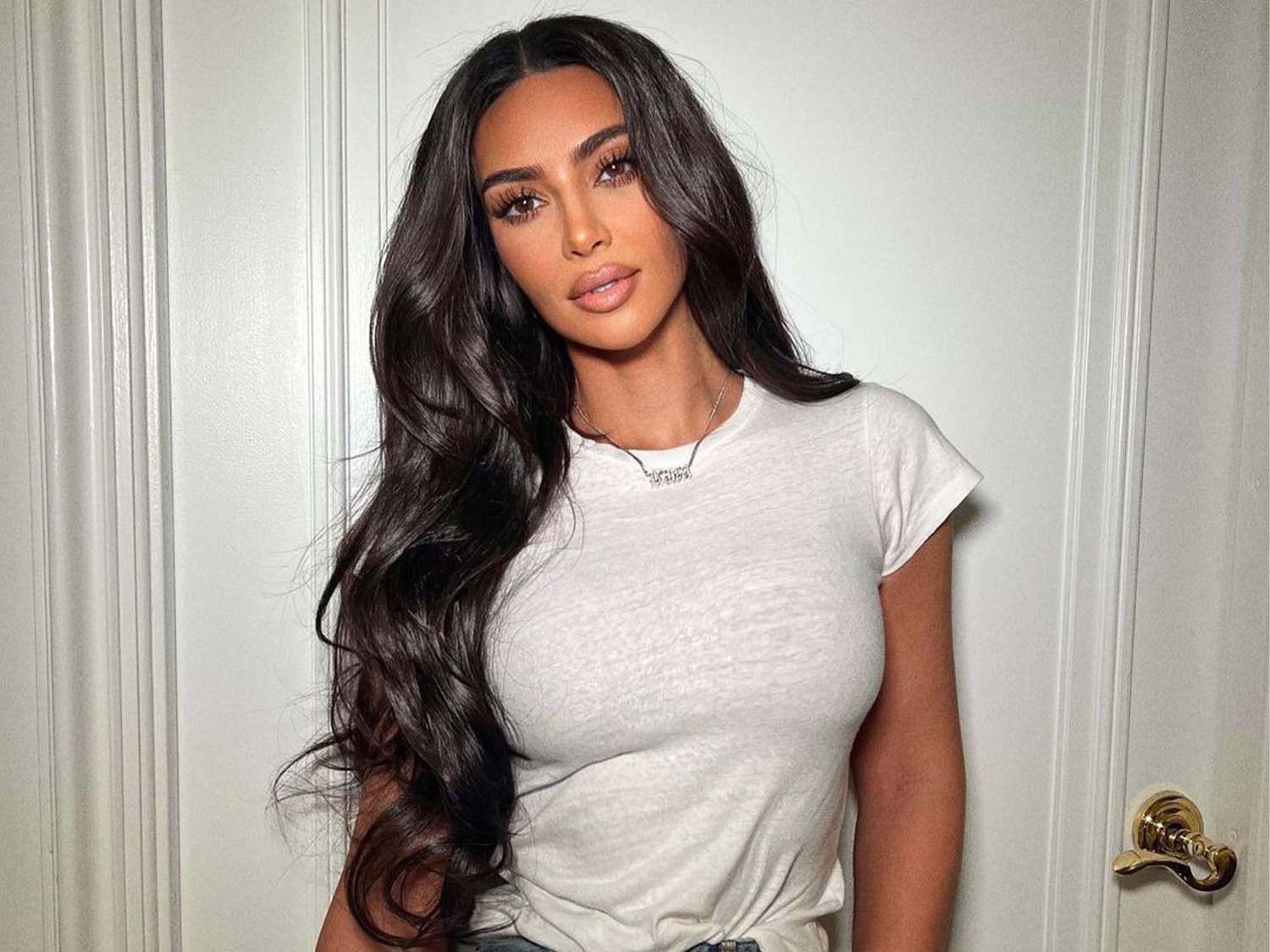 But on Thursday, Popular $12M Rich Singer, Kelly Rowland joined her for a workout in her home gym. She went so far as to thank her specifically for keeping her motivated to work out. 
So how would a workout with Kim Kardashian's new friend look? 
Also Read- "Remember when I lasered my baby hair?": Kim Kardashian Getting Jealous of Kylie Jenner's Baby Hair after Spending a Ton of Money To Get Hers Removed is the Stupidest Thing We've Ever Heard
Kim Kardashian Works Out With a New Rich Friend
Both 42-year-old new gym pals were exercising with Senada Greca, Kim Kardashian's new personal trainer. In keeping with the theme, Kelly Rowland, the former member of Destiny's Child, and the reality star's new rich friend, after Beyoncé turned her down, even dressed similarly for their workout. 
They showed off their abs while donning sports bras and leggings. In addition, Greca also joined the group and took a separate selfie in the mirror. "Nothing like working out with friends to keep you motivated," Kim K wrote.
The author of Selfish also shared a picture of herself working out on a piece of exercise equipment by herself.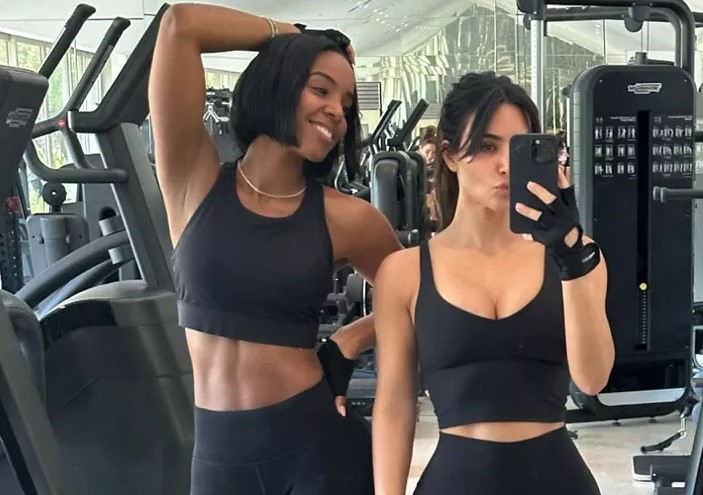 She captioned it, joking that she was wearing a pair of black sliders over her socks, "Flip flop workout, don't judge, we're getting strong at Senada Greca," in reference to her footwear.
Rowland also reposted the same selfie with Kardashian and captioned it,"FACTS!!!! ".
Also Read- "Not as cute as I thought": Kim Kardashian Plays Favorites Between Her 4 Kids, Shows Disgust for Son Saint West after He Punches Her in the Face
Her Dedication In The Gym Paid Off!
Earlier this week, Kim Kardashian was seen pushing herself during a taxing two-hour workout in the gym. The founder of SKIMS was seen squatting down and lifting a weight that read, '80 Iron Grip' as she raised it. Kim K recently got back from a trip to Europe where she attended the Dolce & Gabbana show and recorded material for The Kardashians.
As she shared on her social media, there's nothing like a two-hour workout with her personal trainer, Senada Greca, to help her recover from jet lag. The best feeling ever is finishing strong, she wrote, "checking a good workout off of the daily schedule." 
The celebrity's dedication to her fitness regime paid off as she showed off her stunning curves in a micro bikini from her SKIMS clothing line.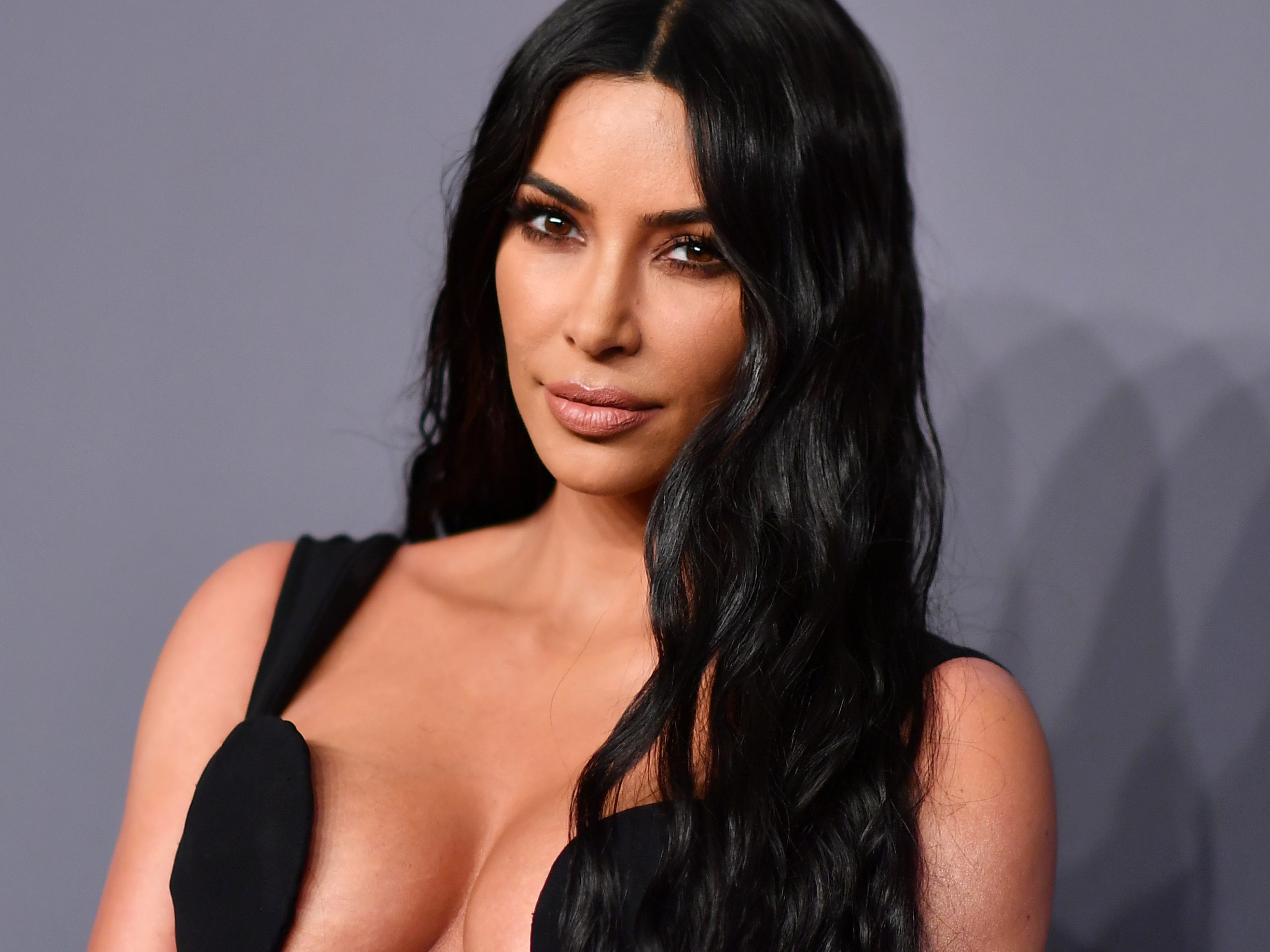 Kim K also posed in the skimpy black two-piece while taking an outdoor shower for some seductive Instagram photos, accessorizing with a golden belly chain. Her admirers were quick to appreciate her figure. When one wrote, "You are so hot Kim, keep it up," while simultaneously praising her toned physique. 
And now that she's joined by her new gym buddy, Kelly Rowland as they work out together, she might come off looking more toned. 
Also Read- "In person, no make up on, she looks so young and so beautiful": Kim Kardashian's Jaw Dropped After Meeting Jennifer Lopez, Admits She Idolizes The Latina Singer
Source- Kim Kardashian's IG Feed