Born in California, Berkeley, in 1972, Ben Affleck is a well-known American actor, director, writer, and producer. After growing up in Cambridge, Massachusetts, he enrolled at the University of Vermont but soon left to pursue his passion for acting. During the mid-1990s, he became well-known for his performances in movies such as Dazed and Confused and Mallrats. However, it was his work with childhood friend Matt Damon on the script for Good Will Hunting that earned him widespread praise. The pair received an Academy Award for Best Original Screenplay for the film in 1998.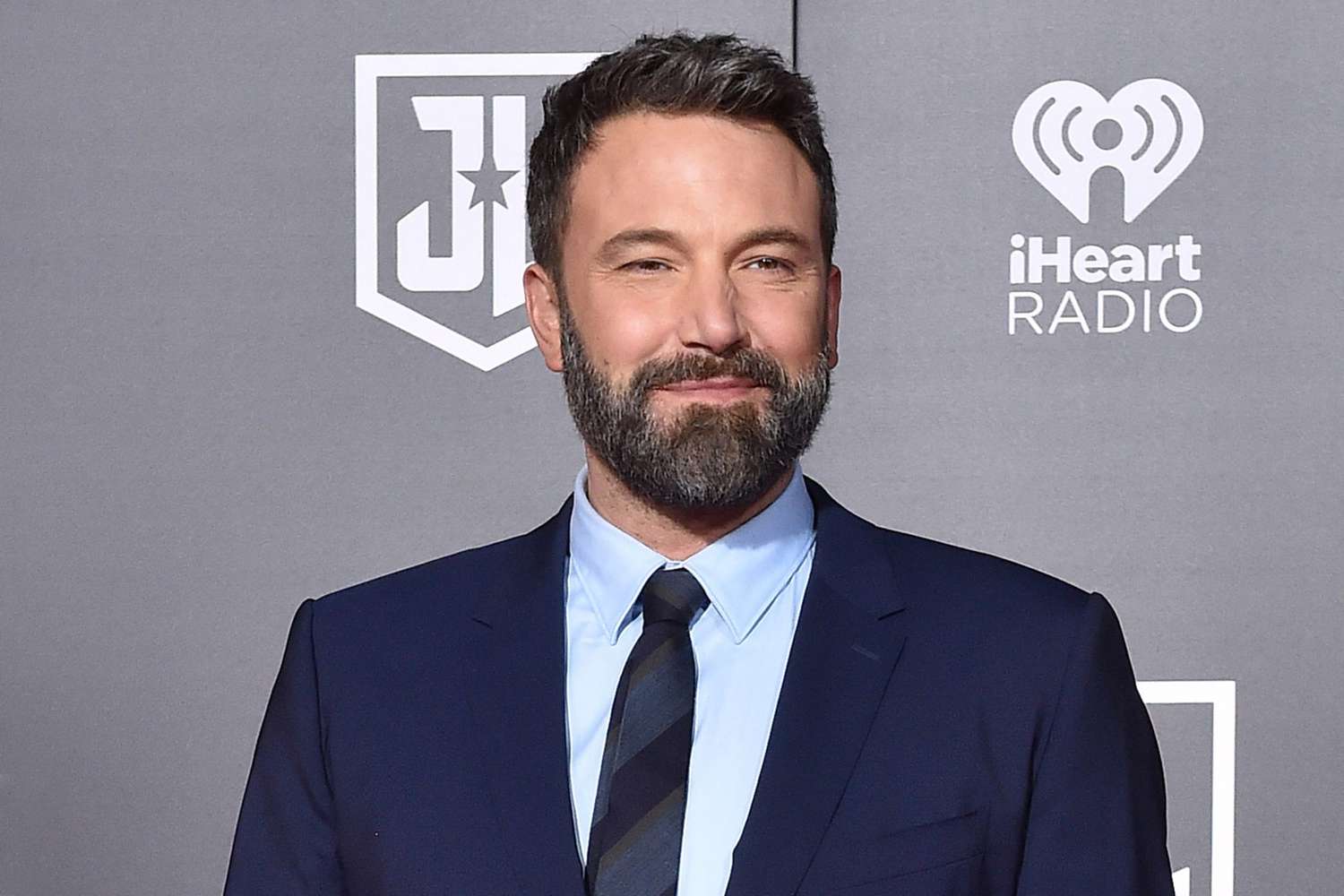 Read more: "You Better F—King Not Leave": Jennifer Lopez Warned Ben Affleck When Batman Star Tried To Leave Her With Trevor Noah At The Grammys
Apart from his acting career, Affleck has made a name for himself as an accomplished director, having directed hit movies like Gone Baby Gone, The Town, and Argo, which received the Academy Award for Best Picture in 2013. He has also appeared in several high-profile movies such as Armageddon, Pearl Harbor, and Batman v Superman: Dawn of Justice. Having received numerous awards and recognition, Ben Affleck has established himself as a versatile and gifted figure in the entertainment industry.
Partner's Genius Assists Movie Production
Ben Affleck and Jennifer Lopez have been making headlines lately, and it's not just because of their rekindled romance. In a recent interview with a leading entertainment magazine, Affleck spoke highly of Lopez, stating, "Oh, my God, she's brilliant."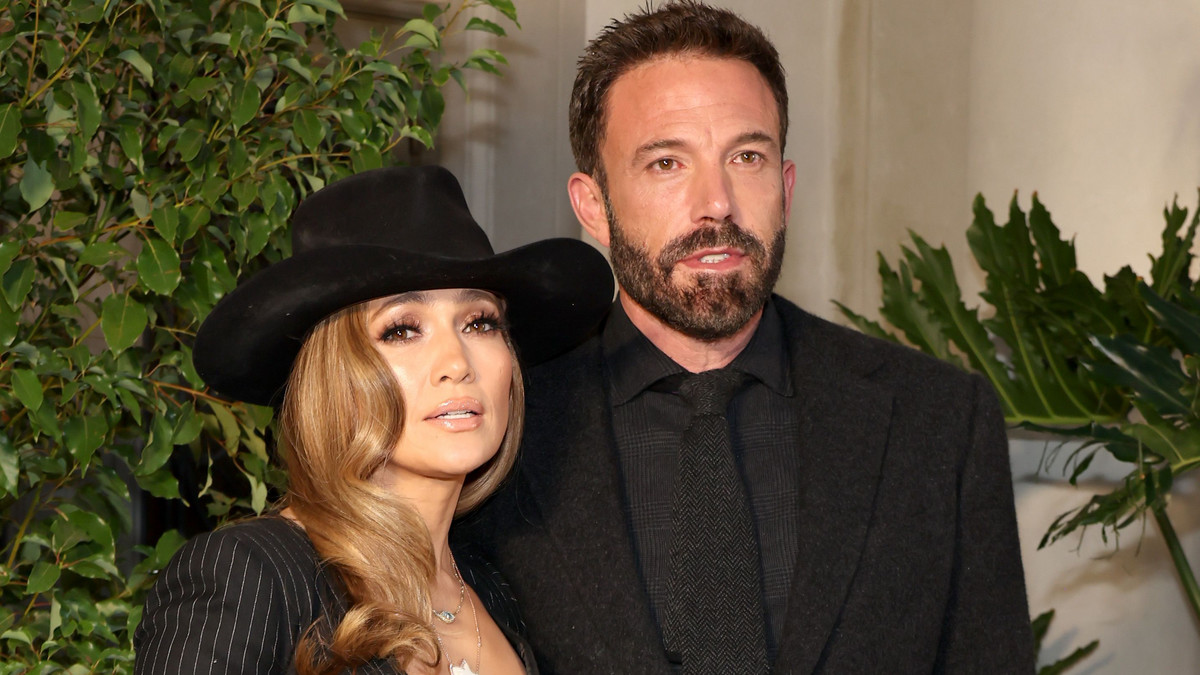 Read more: "It Always Struck Me As Bizarre": Ben Affleck Hated Earning $12.5M From Jennifer Lopez Starrer Movie With 6% RT Rating That Nearly Killed His Career
In a recent cover story published by The Hollywood Reporter on Thursday, the actor shared,
"She is incredibly knowledgeable about the way fashion evolves through the culture as a confluence of music, sports, entertainment, and dance."
In a broad discussion that included topics such as his friendship with Air co-star Matt Damon, and his presence with Lopez at the Grammy Awards, the actor-director expressed his admiration for his 53-year-old, wife. He said, 
"[Lopez] helped me in talking about the way in which a part of the reason why Jordans [the shoes] were so meaningful is that culture and style in America are 90 percent driven by Black culture."

"Black culture has historically pioneered music, dance, fashion, and it's then been stolen, appropriated, re-marketed as Elvis or whatever, And in this case, [Nike], a White-run corporate entity, was starting to do business with African American athletes in an identity affiliation sales thing,"
He continued,
"They were really taking value from what Michael Jordan represents and who he is. I don't think the meaning can be overstated. They're going to switch from, 'Hey, guys, we are a nice shoe,' to, 'If Mike has it, you want it."
His recognition of his wife's role in the making of Air emphasizes the significance of having a reliable support network, both in personal and professional aspects.
Ben Affleck's Collaboration With Matt Damon On Air
Having been good friends since childhood, Affleck and Damon have remained close throughout their professional lives in the entertainment industry. They have collaborated on multiple projects over the years, and have recently established their venture, Artists Equity. Additionally, they made their financial contributions to the company and RedBird Capital Partners provided a minimum of $100 million in funding.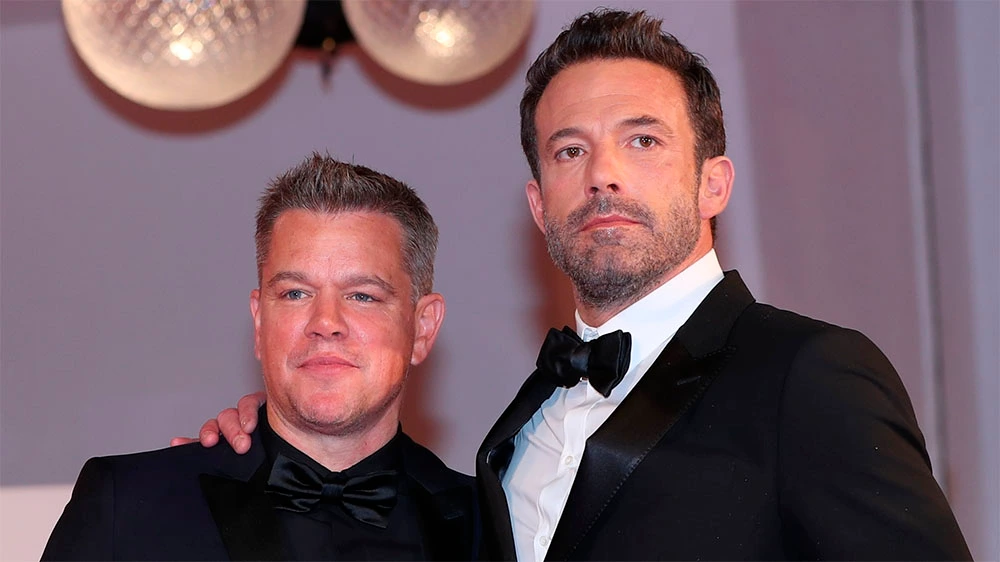 Read more: "It Always Struck Me As Bizarre": Ben Affleck Hated Earning $12.5M From Jennifer Lopez Starrer Movie With 6% RT Rating That Nearly Killed His Career
Damon says,
"Ben and I have both been making movies for over 30 years, We know the things that actually matter to people — but ask Ben to see the spreadsheets."
Affleck discusses the impact of Michael Jordan's life on the upcoming Nike-inspired film, Air, which he directed, while Alex Convery wrote the screenplay. The film will center around Nike shoe salesman Sonny Vaccaro (played by Matt Damon), who strives to secure basketball legend Jordan a sponsorship.
He stars in the film, alongside a star-studded cast including Jason Bateman, Marlon Wayans, Chris Messina, Chris Tucker, and Viola Davis, who plays Jordan's mother, Deloris Jordan.
Affleck was committed to accurately portraying the story, seeking guidance from the NBA icon himself to ensure its authenticity.
Source: Hollywood reporter