Star Trek: Picard is one of the anticipated shows on CBS All Access. It is going to bring back Patrick Stewart in his iconic role as the titular character. That is enough for fans to be excited about for now. But most young fans will also know Stewart as Professor X from the X-Men movies and it seems like that role did influence his decision to come back to the Star Trek universe and do the Picard show. Or more precisely, it was his role in Logan which made him consider the Picard show more seriously.
Check out what the cast has to say regarding the show:
Patrick Stewart On Coming Back To The Star Trek Universe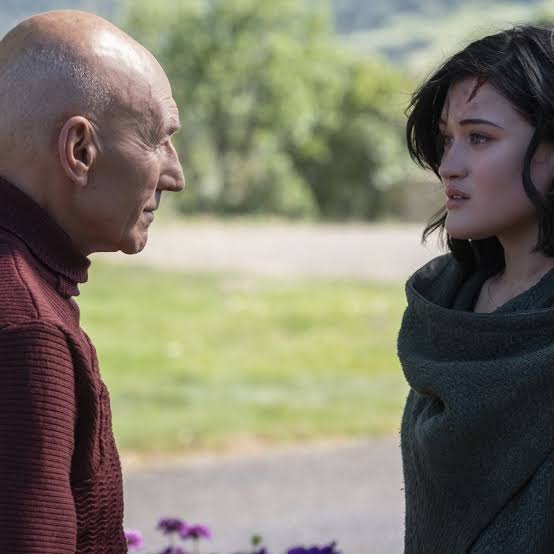 Patrick Stewart is returning to his beloved Star Trek: The Next Generation role for the first time in eighteen years. But it won't be a sequel to The Next Generation. What fans can look forward to is a handful of fan favorite character appearances and the fact that the show will embrace a similarly aspirational tone. But at the core of it all, the show aims to show the state of the world as it is today.
In a interview with Variety, Stewart said that he and Hugh Jackman were:
"So thrilled when the last thing we did for 'X-Men' was 'Logan'. It was the best 'X-Men' experience we both had because we were the same characters but their worlds had been blown apart." 
He indicated that this spurred him go find a way of wrapping up his time working on The Next Generation on an equally strong note. This led him to meet with Picard creator Alex Kutzman and writers Michael Chabon and Akiva Goldsman in 2017.
Stewart told Variety that Picard is his way of:
"Responding to the world of Brexit and Trump and feeling, 'Why hasn't the Federation changed? Why hasn't Starfleet changed?' Maybe they're not as reliable and trustworthy as we all thought."
In a broken world, we could all use stories which deal with such strong issues more.
READ MORE: Star Trek Symbol discovered on Mars by NASA
Similarities Between Professor X in Logan and Picard In Star Trek: Picard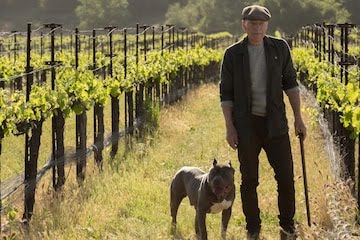 Season 1 will find Picard living on his family's old vineyards in France. He is disillusioned with Starfleet's shifting moral priorities and still haunted by the death of his android friend Data (who was killed during Nemesis). He is also affected by the destruction of Romulus and the Romulan refugee crisis which followed. But this Picard isn't broken like Stewart's Professor X in Logan. Yet there are enough parallels which suggest that the actor's great experience making Logan inspired him to return to Star Trek at long last. After all, both characters tell the story of somber men who have been affected by time and trauma. The question is- will Stewart's Picard also die at the end of Star Trek: Picard? Probably not so soon seeing that the show has already been renewed for a season 2.
Star Trek: Picard streams on CBS All Access this month beginning Thursday, January 23.
READ MORE: James McAvoy Volunteers To Reprise 'Young Picard' In The New Star Trek Series
(Source: screenrant.com and io9.gizmodo.com)