John Cena's Peacemaker grabbed all our attention, irrespective of the fact you are a DC fan or not! But what has intrigued us is that DCEU proved how dangerous Captain America could be with his shield.
Peacemaker and his team were battling the alien race aka "the Butterflies" while operating as an offshoot team from Task Force X (just like in The Suicide Squad.) During the final fight, Christopher Smith ends up channeling inner Steve Rogers with his shield.
This gave us an insight as to how deadly could Captain America be if MCU wasn't all kids and a family-friendly audience.
In episode 8 of the show, Peacemaker, and co, discover the location of "the cow" which is the only source of food for the Butterflies. As they attempt to blow up their secret base containing the cow, Peacemaker, and co later pull out their guns to stop them. After all the clips are emptied, Chris Smith pulls out his brand new shield that bears his "dove of peace" and starts killing the Butterflies.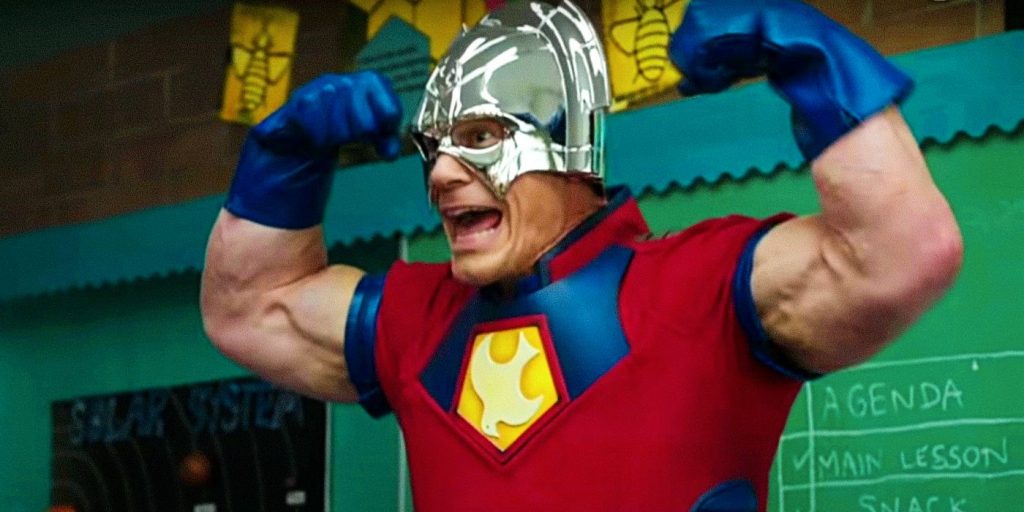 It is quite evident that the comparison between the shields was intentional. Also, John Cena was seen saying that his character is "a douchey Captain America", in BTS footage for The Suicide Squad. But Peacemaker with his shield has much more dangerous moves compared to MCU's Captain America!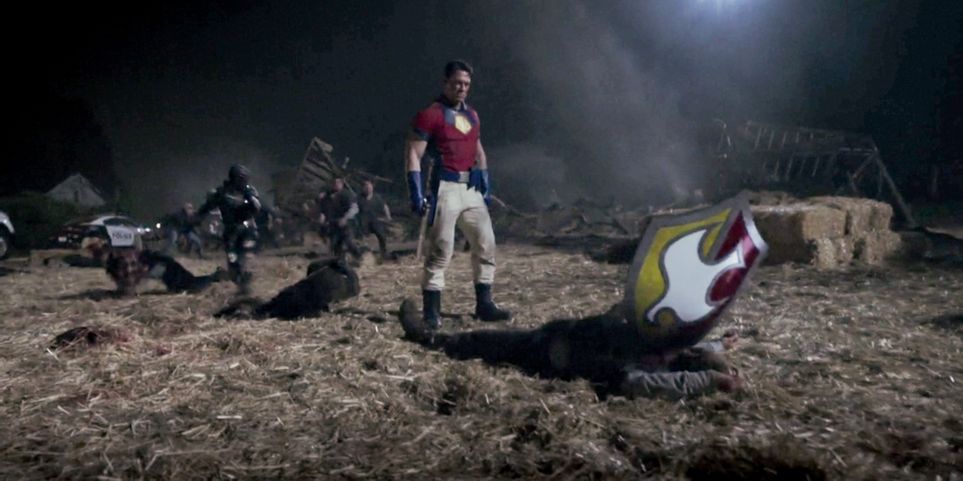 In one scene, his shield went up in the air and he shot it with a gun to come down. Then sent the pointed end of the shield into the neck of one of the Butterflies. Now this move could be pulled down by Captain America too with his own shield!  However, we know it is highly unlikely that Steve Rogers or any Captain America would be in the MCU!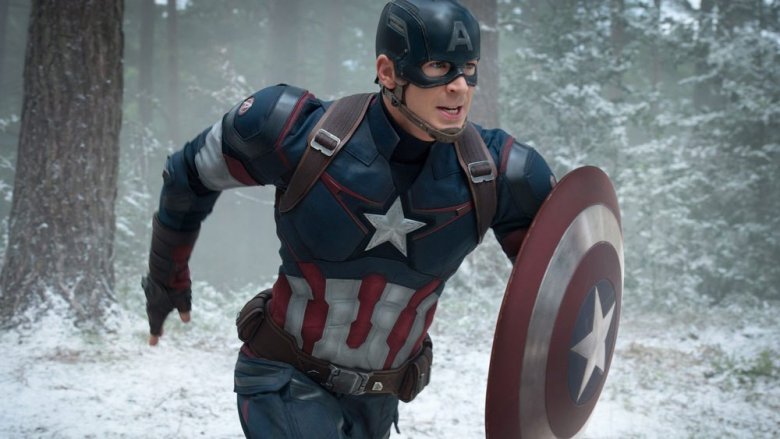 Considering the audience MCU targets, we doubt if Steve Roger would have been allowed to show brutality to this level. But that doesn't mean he can't do this. We are aware of the additional strength Cap has due to the Super Soldier serum. This combined with his one-of-a-kind vibranium shield could make him more dangerous than Peacemaker.
Steve Rogers wasn't exposed to extreme violence as Smith was. But had no problem in killing whenever it was necessary. And credit where it's due, Smith does show some reservations about killing as the season progresses. (Of course, Butterflies were an exception)
We might never see Captain America go this brutal in MCU, Peacemaker did give us an idea about the same!
Thanks for your feedback!