Kelly Ripa, the famous TV host, has been known for her charming personality, quick wit, and excellent hosting skills. However, she's not the only talented one in the family, as her children have shown remarkable talents of their own.
From acting to singing and sports, the Ripa-Consuelos children have taken after their parents and are well on their way to making names for themselves. Kelly Ripa and Mark Consuelos are proud parents to Michael, Lola, and Joaquin Consuelos. Despite their busy careers, the Consuelos couple has always put their children first and has instilled in them the importance of hard work and determination.
Also Read: Hailey Bieber Runs Away To Cabo To Escape Fan Backlash As Dozens Of Celebs Unfollow Her As Her Toxic 'Mean Girl' Attitude Gets Exposed After Body-Shaming Selena Gomez
Joaquin: A Wrestling Star with a Passion for Theater
Joaquin Consuelos, the youngest of Ripa and Mark Consuelos' children, is a member of the Michigan Blue wrestling team. However, his talents don't stop at sports. According to the official Michigan Blue website, Joaquin is enrolled in the School of Music, Theatre & Dance, majoring in theatre performance.
Joaquin's passion for the arts is no surprise, as his parents have successful careers in the entertainment industry. With his dedication to wrestling and theater, Joaquin is sure to make his mark in both fields. Ripa has previously informed fans that she has let her kids grow up as independent people and make their own name and hence she is not going to be the reason her son gets into the acting industry and will be making his own way.
Also Read: "Paris Is Forever Grateful": Kim Kardashian Put Her Ego Aside And Made Sure Her Long Time Friend Paris Hilton Got The Best Of Everything During Her Surrogacy
Michael: A Rising Actor with Impressive Credits
Michael Consuelos, the oldest of the Ripa-Consuelos children, is an up-and-coming actor with an impressive list of credits to his name. He graduated from college in 2020 and has already landed roles in several TV shows and movies.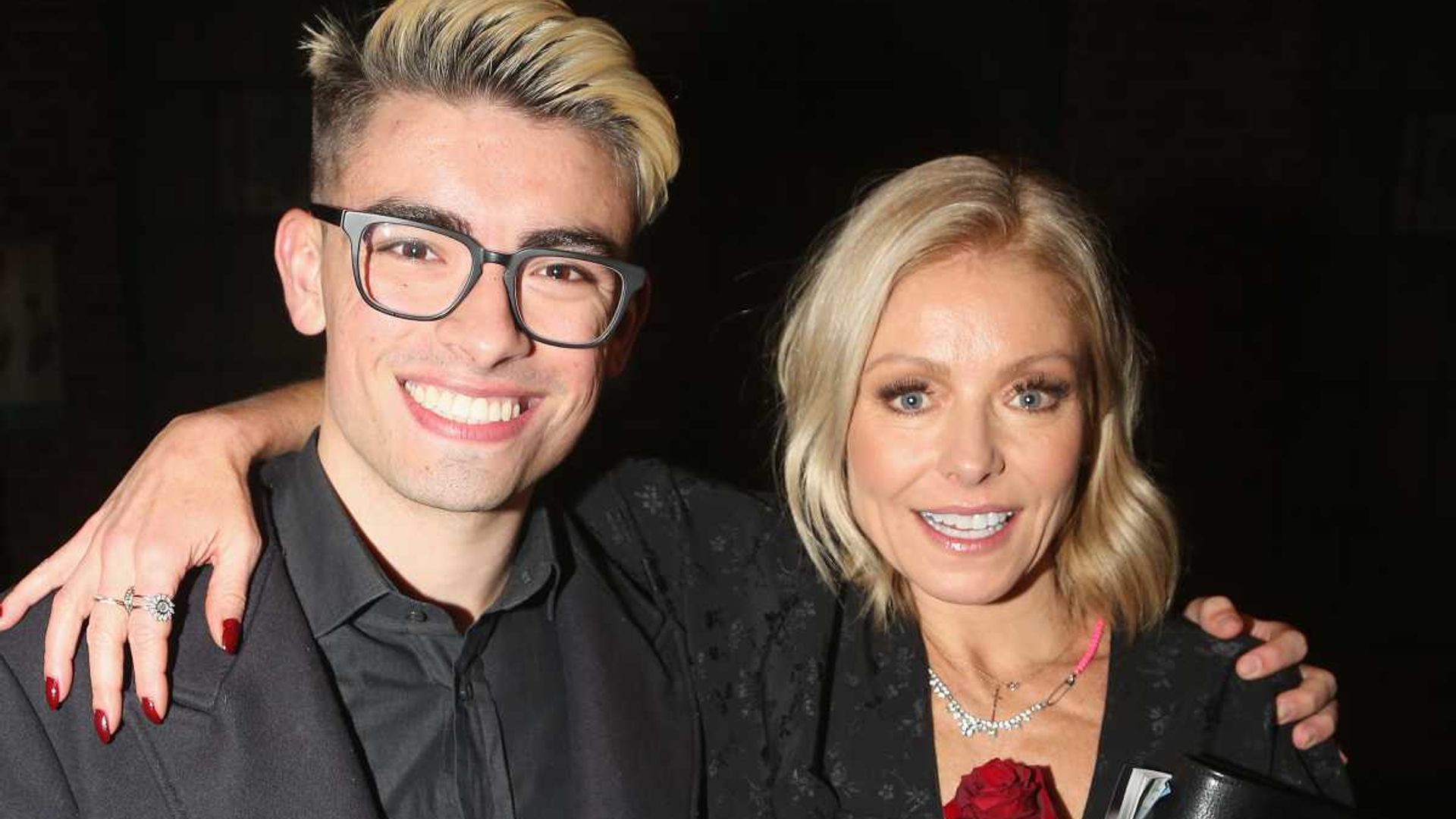 One of his most notable roles was playing a younger Hiram Lodge in the hit TV show Riverdale, alongside his father, Mark Consuelos. Michael's IMDb page shows that he's also set to star in a new drama series titled Dissocia, alongside Maria Dizzia.
Also Read: Kylie Jenner's Eternal Rival And Sworn Kardashian Enemy Jordyn Woods Defends Selena Gomez After Hailey Bieber, Kylie Make Fun Of Former Disney Star
Lola: A Talented Singer with a Debut Single
Lola Consuelos, the middle child of the family, is in her final year of college and has already made a name for herself as a talented singer. She released her debut single, Paranoia Silverlining, in 2022, which received rave reviews from fans.
Like her brother Michael, Lola attended NYU and studied music production. With her beautiful voice and impressive skills, Lola is sure to have a successful career in the music industry.
Also Read: "Don't Like When Females Are Overly Sexualized In Art": Janet Jackson's Nephew TJ Blasts Her Steamy Performances, Claims His Aunt Makes Women Think They "Have To Strip To Get Attention"
Kelly Ripa and Mark Consuelos Parenting Philosophy
Kelly Ripa and Mark Consuelos have always instilled the value of hard work in their children. Despite their successful careers in the entertainment industry, the couple wants their kids to thrive independently and work for their own success.
In a 2019 Instagram post, Kelly Ripa  shared a photo of Michael, who was then at college, with the caption, "When your son gives you a job…" When a follower questioned whether Michael had dropped out of school, Kelly was quick to defend her son's work ethic. She explained that Michael was a college senior and worked full-time while living in his first non-parent subsidized apartment with roommates.
"I didn't grow up privileged, and neither did @instasuelos," she wrote. "We work, and we expect our kids to as well. And the fact that a pack of fools want to [expletive] about that, I say let 'em."
She even talked about people having a "fake outrage" over nepotism and should not consider her kids under the same tag as her parenting style has been more about teaching them to be independent.
It's clear that Kelly Ripa and Mark Consuelos's parenting style has paid off. Their children are thriving in their respective fields, and they've all inherited their parents' talent and work ethic.
Read More: "You Have To Make My Mom Work With Bizarrap": Shakira Reveals Her Son Milan Helped Her Make The Ultra Viral Pique Diss-Song 'BZRP Music Sessions #53'
Source: HelloMagazine