The Eternals remains one of the biggest mysteries among all the movies of the MCU's Phase 4, The franchise which is greatly popular even in comics been reinvented several times.
The Eternals :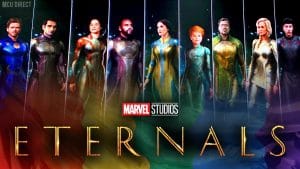 The comic story tells that Millions of years ago entities known as The Celestials visited Earth and experimented on Porto-humanity where two divergent races the Eternals and the Deviants were created. The Eternals have protected humanity from the Deviants and other threats using their incredible powers
We all know by now know that the future of the MCU will lie in a cosmic direction. But we don't know much about what the Marvel Cinematic Universe has in store for this. The Eternals follow a mass of ancient cosmic beings throughout the MCU's history. But I wanna reveal a time period they're stopping in.
Two Marvellous Revelations
In a recent photo shared by Lauren Ridloff, portraying Makkari in the film. She appears holding one of the costumes that belong to Dora Milaje(presumably Danai Gurira's Okoye costume, as on The Walking Dead she co-starred alongside Ridloff) where it reveals a sign on the wall in the background that reads "Babylon 800 BC". This revelation among all throws limelight on what fans can expect from the sequence. This could end up being one of many potential time periods that the film covers.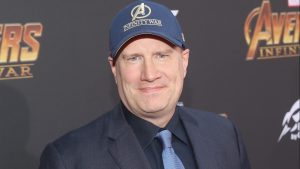 Marvel Studios president, Kevin Feige, in an interview, revealed few awestruck aspects. He said that The Eternals be different from other MCU Movies by unfolding across thousands of years. Also this movie more like guardians, but with a new group of people spans tens of thousands of years. So even the audience may find this appealing among many other things post-Endgame
One of The Eternal is Thanos and let's see if we get to know about this warmonger into supervillain of marvel in this upcoming Marvel movie since Kevin Fiege and his team are looking to introduce and shed light on more obscure characters.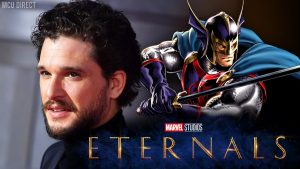 Kit Harrington (The Game of Thrones fame) portrays Black Knight, a delight for GOT fans to watch their star on the big screen
Source: Comicbook, Cinema Blend