It's kind of impossible to imagine a model in her 80s. It has been made possible by none other than the celebrated American businesswoman Martha Stewart. The author has clearly defined that age is just a number. She has taken the world by a storm with her pictures in swimsuit. The internet has gone crazy with the fact that a woman in her 80s is the swimsuit cover model of a reputed sports magazine named Sports Illustrated.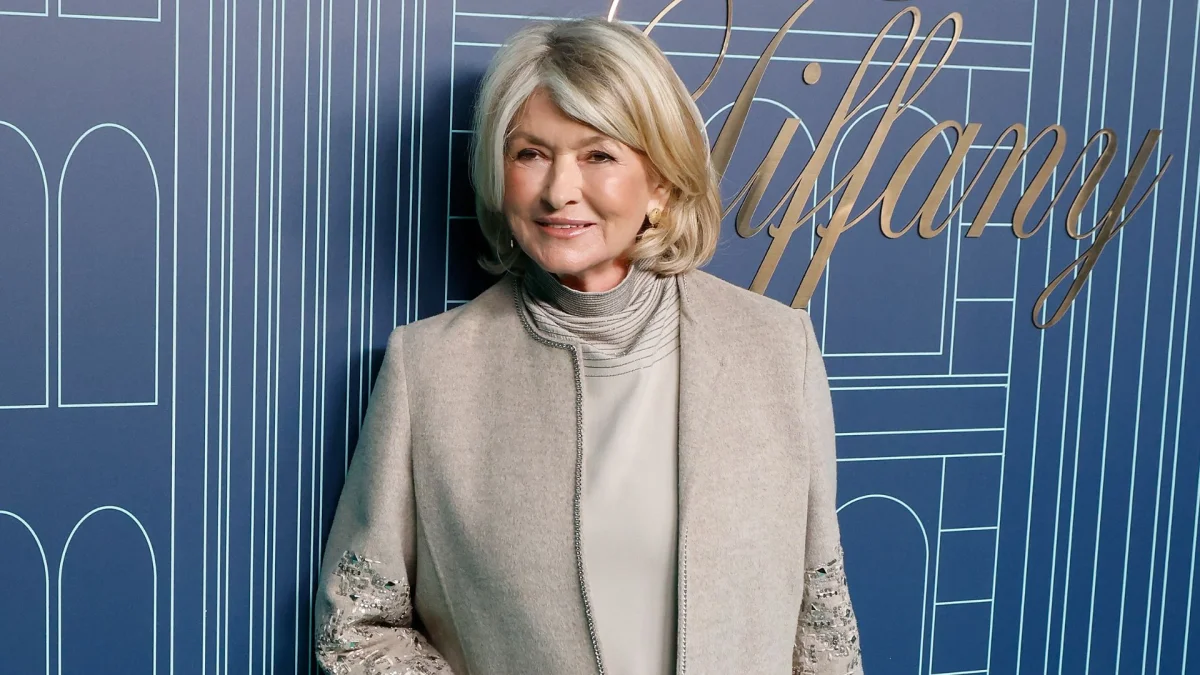 Read Also: 'She gifted all the men… Hopes they get the hint': Desperate for a Man after Pete Davidson Didn't Return Her Feelings, Martha Stewart is Bribing Men With Chardonnay to Get Them All Drunk and Committed
The celebrity cook is one of the four models amongst Transformers actor Megan Fox, musician Kim Petras and model Brooks Nader. The current edition of Sports Illustrated is based on celebrating powerful women who have lived a life with no limitations and restrictions- both internally and externally. Martha Stewart has broken the record of the Tesla owner and one of the richest men on earth, Elon Musk's mother Maye Musk's record. She had posed in the year 2022, when she was 74.
Martha Stewart Becomes The Oldest Model At 81
The author-turned-entrepreneur Martha Stewart has become the oldest cover model for the Sports Illustrated. The 81-year-old has went on to create history across the globe. She has not only shown the world that age is just a number, but also she is a great inspiration for everyone.
During an interview with The Guardian, the Martha Stewart Living author spoke about being on the swimsuit cover of the magazine Sports Illustrated. She said-
"When I heard that I was going to be on the cover of Sports Illustrated Swimsuit, I thought: 'Oh, well that's pretty good.' I'm gonna be the oldest person, I think, ever on the cover of Sports Illustrated."
The television host added-
"And I don't think about age very much, but I thought that this is kind of historic and that I better look really good."
Read Also: "He was even twerpier than Justin Bieber": Martha Stewart Reveals She's Willing to Date Pete Davidson at 81, Fans Convinced She Also Wants the 'BDE' That Ensnared Kim Kardashian
Martha Stewart was photographed at Dominican Republic by the internationally renowned photographer Ruven Afanador. She has been branded as the one of the greatest influencers of all time. The Martha Stewart's Cooking School founder and host spoke about her motto in life and went on write on Instagram that read as-
"My motto has always been: 'when you're through changing, you're through,' so I thought, why not be up for this opportunity of a lifetime? I hope this cover inspires you to challenge yourself to try new things, no matter what stage of life you are in."
Martha Stewart is goals for millions of women around the world. Even in 80's when she has already quite famous and wealthy, the author hasn't stopped working hard towards her personal and professional goals.
Twitteratti Goes Crazy After Martha Stewart's Swimsuit Cover Pictures Went Viral
The Chopped and Bake Away Camp judge Martha Stewart has created waves on the internet with her swimsuit pictures at the age of 80. Where celebrities and sports persons start hanging their boots at the age of 60, Martha Stewart has just hit a new record. The Twitter hasn't stopped buzzing after the first set of pictures of the American entrepreneur was released.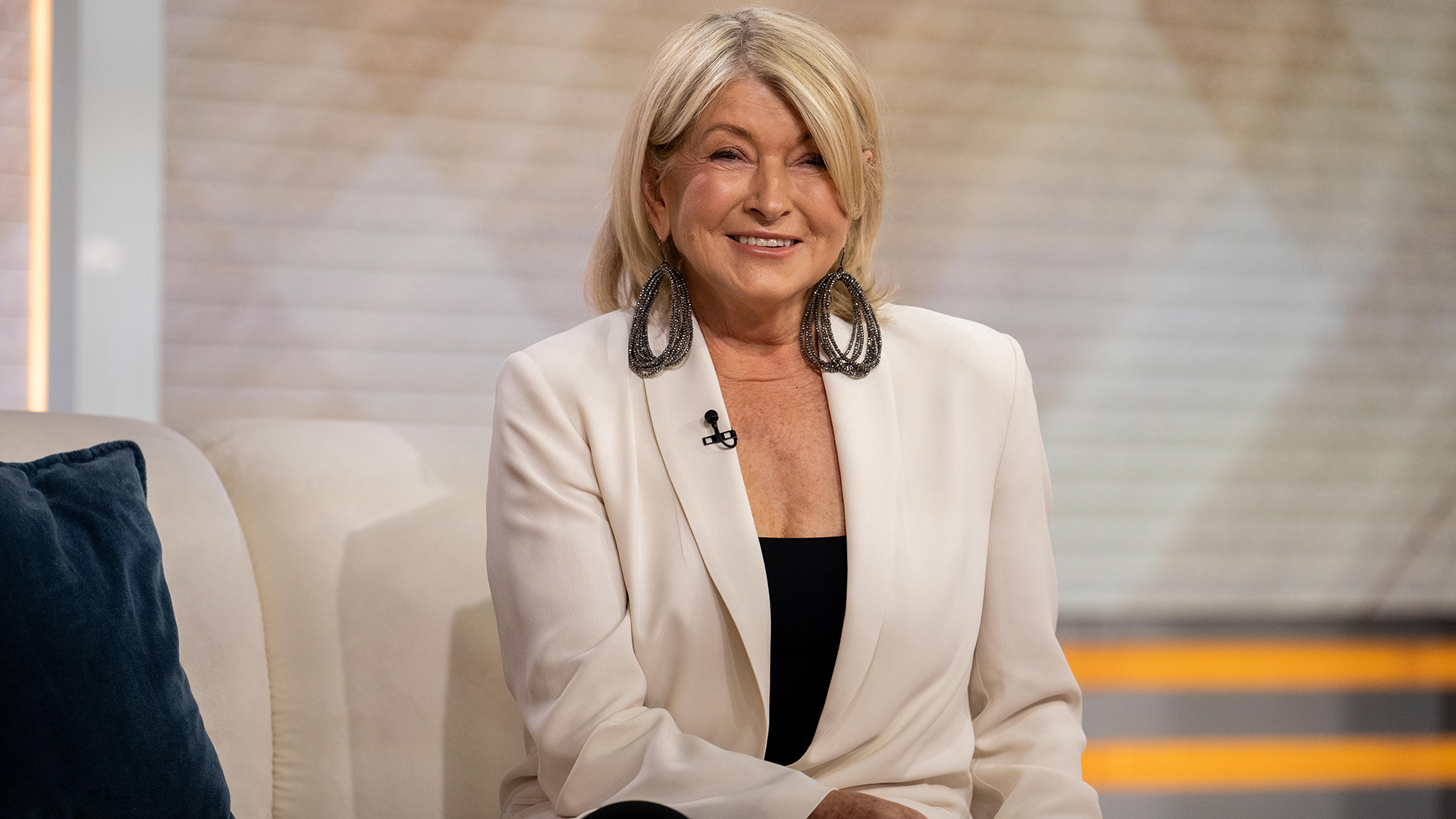 Read Also: 'I'm just enjoying the natural flavor of pumpkin spice': $400M Worth American TV Legend Martha Stewart Goes Topless to Promote New Coffee Brand – Green Mountain Coffee
A Twitter user went on to tweet about what could be the secret behind Martha Stewart's beauty as she still looks as fresh as a flower.
she's 81?! what is her secret?

— diablo (@starboydiablo) May 15, 2023
The Twitteratti called it the byproduct of photoshop. A Tweet read as-
queen

— keirsty.eth (@keirstyyy) May 15, 2023
A Twitter user hailed the 81-year-old as queen.
Queen

— Beastz (@ilybeastz) May 15, 2023
Read Also: 'He's having the time of his life': 81 Year Old TV Legend Martha Stewart Breaks Silence On Pete Davidson Relationship Rumors After Kim Kardashian Dumped Him
A Twitter user even tweeted about they have been waiting for this.
We've all been waiting for this

— RhiClare (@Rhiannon_clare_) May 15, 2023
A Tweet highlighted that Martha Stewart knows how to cook, clean and even knows how to earn money.
Martha looks better than some of y'all's 35 year old wives, actually knows how to cook, clean, and keep a house, and makes plenty of money.

What is the problem?

— Black Beth Dutton (@Oh_Katie_Babie) May 15, 2023
The cookbook author and show host Martha Stewart is busy creating records for herself even at the age of 81. The TV personality has went on to claim the title of OG of Influencers by the Sports Illustrated. She has also launched her own clothing line and a number of home products.
Source: Twitter