Darkseid is a villain in the DC universe and is also known as the God of Evil. He possesses immense powers that make him Superman's greatest enemy, and some might even say he's one of the few villains that need to be put down by pretty much everyone from all corners of the comic book world since no one else can seem to find ways to defeat him in combat. In this regard, some superheroes have managed to take on attacks from Darkseid without breaking a sweat. That being said, these are the 5 powerful DC heroes even the almighty Darkseid has never managed to defeat –
Superman
With his incredible powers, Superman is considered by a great many to be Darkseid's greatest adversary. Although he wouldn't admit it, Darkseid would definitely prefer to avoid a face-to-face encounter with Superman whenever possible, because he knows that the Man of Steel is more than capable of taking him on alone – and winning. In fact, it was in one of their recent confrontations (Final Crisis) that Superman actually defeated Darkseid outright – which enabled him to get John Henry Irons out of captivity.
Related: Actors Who Could Play Darkseid In Future DCEU Movies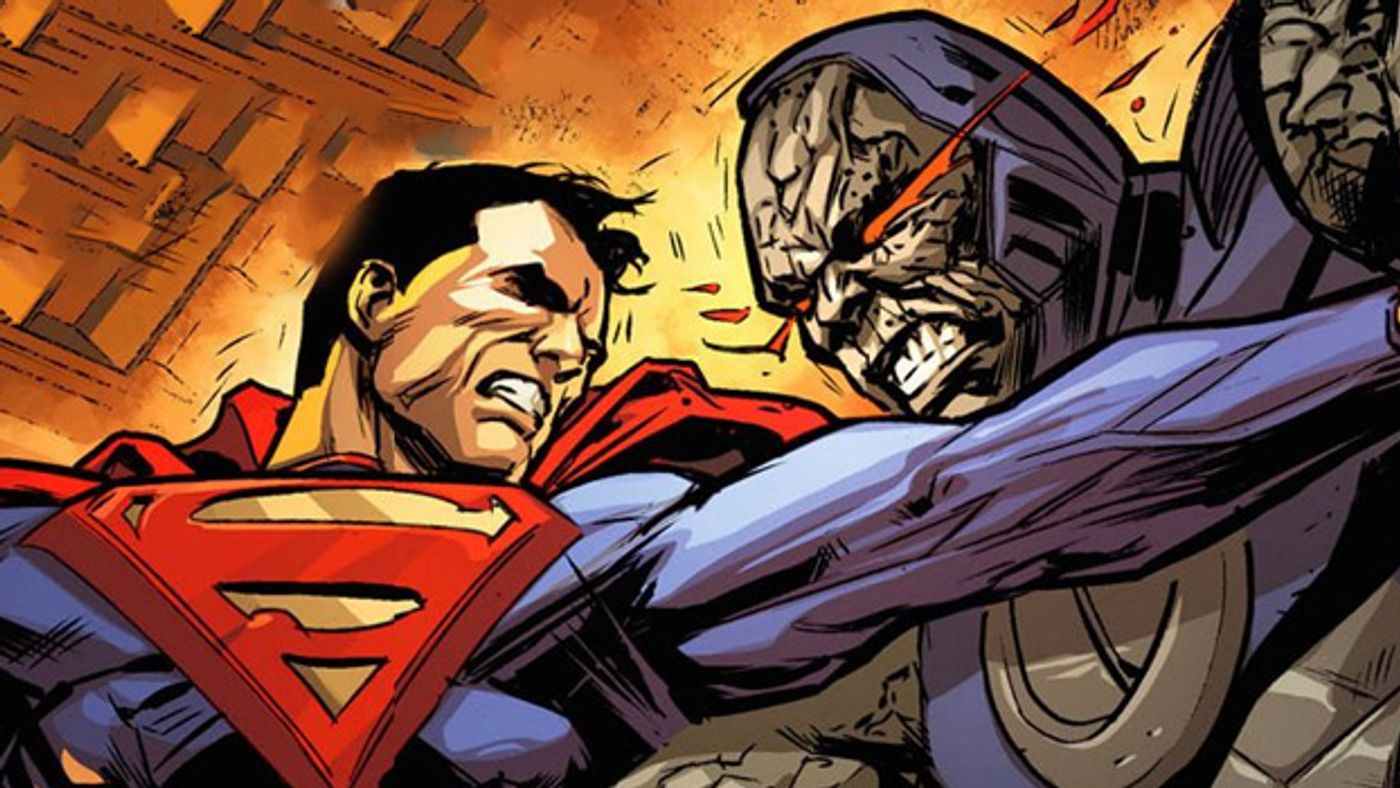 Aquaman
The JLA, in the New 52, managed to face a Darkseid invasion. While it was quite an ordeal, Aquaman skewered the spear into the eyes of Darkseid. When it comes to Darkseid, there are a few notable differences between his older New 52 incarnation and his classic character. Instead of being the cold and calculating villain, he was in the original New 52, this incarnation is treated like a gaming boss that players have to deal with in one of those Final Fantasy-style boss fights. The victory felt too easy for sure as if Aquaman and Wonder Woman were just subduing some giant monster who didn't pose that much of a threat at all.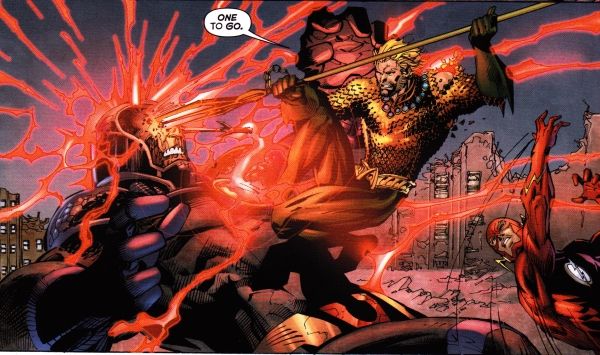 The Flash
When a gun is trained on Barry Allen, he becomes faster than death itself and that's almost just as fast. He can't just melt steel beams with his eyes like Superman or walk through lasers like Green Lanterns but what he lacks in strength he makes up for in agility. When Darkseid, in Darkseid War and Infinite Crisis, tried to kill his son, he failed (or say rather stopped). It was Barry Allen who stopped him both the times. That is why it is often said that if anyone can outspeed death, it is our beloved Flash.
Related: 6 Reasons Grant Gustin Will Always Be The Better Flash
Wonder Woman
What do Wonder Woman and Aquaman have in common? This interesting story involves the time she went head-to-head against Darkseid, a character who is known for savagery and ruthlessness. But Wonder Woman used her tiara to blind him and defeated him – barely escaping with her life. She then had the pleasure of demolishing the Evil God that he was with a magical sword created by Hephaestus – something only she could wield due to being a woman.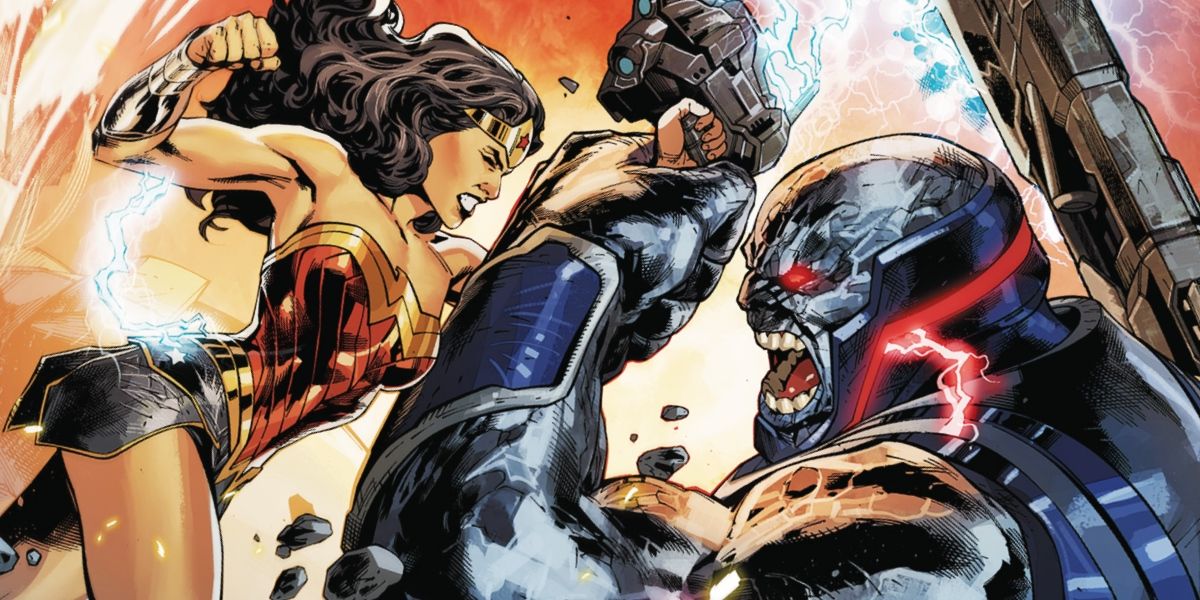 Cyborg
In the New 52, after Victor Stone was injured on the football field, Silas Stone rebuilt Cyborg with a Mother Box, a device that allows him to interact with every machine on earth. In this same way, he learns that Brainiac is planning to invade Apokolips. With this knowledge in hand, he joins the Justice League in their fight against Brainiac and Darkseid. His role? To help reprogram boom tubes which teleport Darkseid's forces back to Apokolips and himself. But at what cost does it come? If we are really being honest here, Cyborg paid for this one sacrifice.
Related: Justice League: The Snyder Fixed Fisher's Cyborg, And How!