Celebrity entitlement is not a thing of yore, and while there was a time when rich and famous people were untouchable by the masses, social media has turned the tables, at least to some angle. We don't worship celebrities anymore, and especially not let them waltz around with no consequences for their actions. The Kardashian clan and Kylie Jenner in particular are ridiculously notorious for their sense of privilege, owing to the fact that they got famous because they were rich and richer because they were famous.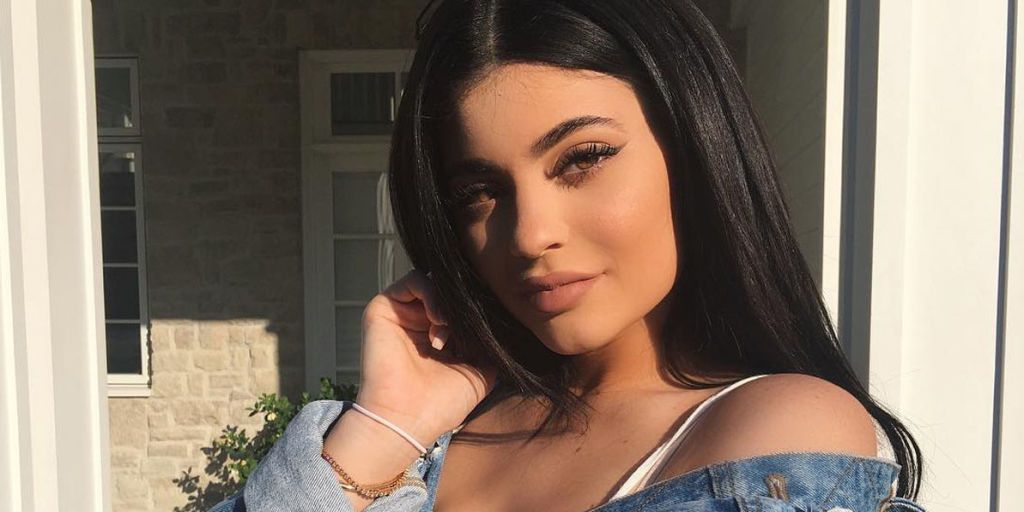 Also Read: 'Why Do People Worship These Climate Criminals?': Kylie Jenner, Travis Scott Flaunt New Private Jet Pic Amidst Another Mountain of Fan Uproar
Kylie Jenner was shown in the mirror for the ridiculously privileged brat that she is
Kylie Jenner has been a subject of controversy for years. Back when she was declared the youngest "self-made" billionaire, people couldn't wrap their heads around the logic of it all. In what world is a rich, spoilt brat, backed by generational wealth, a self-made person?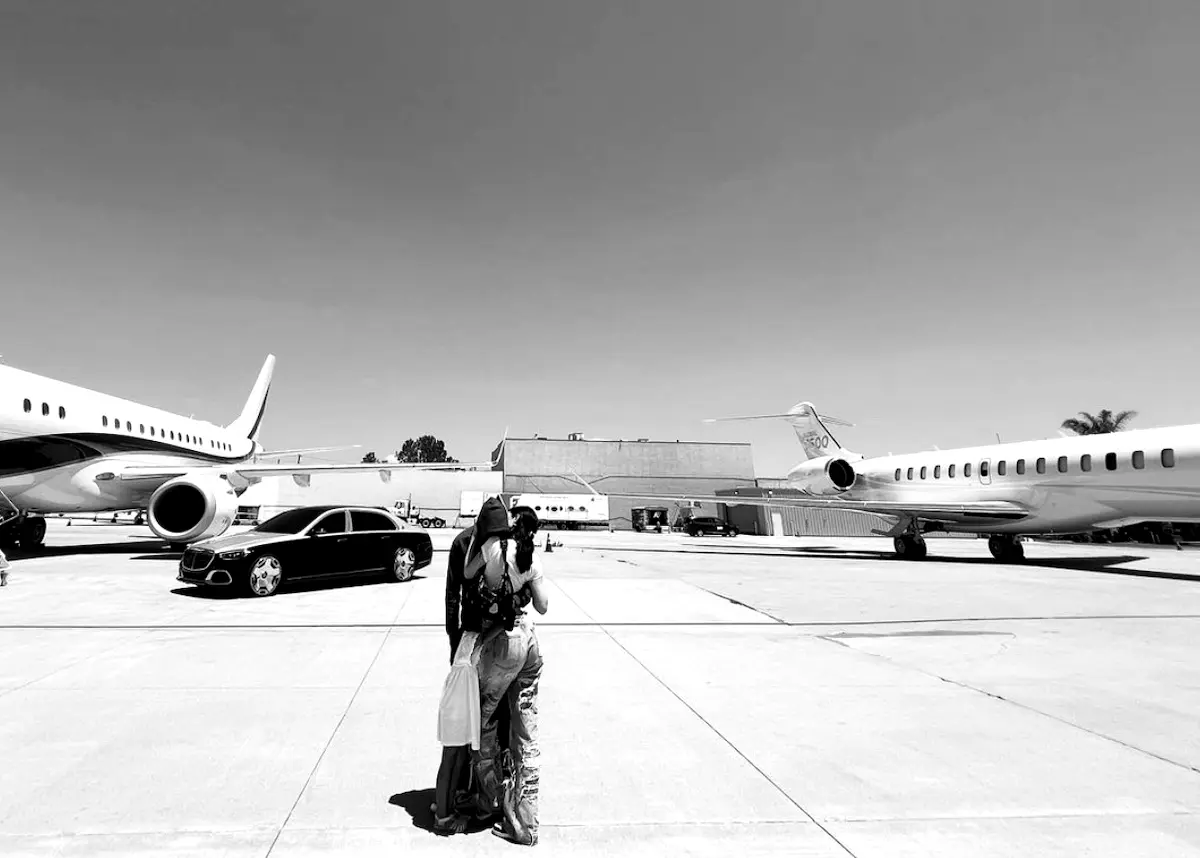 This week around, the Keeping Up With The Kardashians star became a major target for online hate after she posted a picture of herself embracing her partner Travis Scott. She captioned the snap: "you wanna take mine or yours?" This disgustingly privileged statement was not forgiven lightly. While people are suffering to get a tank full of gas, here are celebrities like Kylie Jenner flaunting their wealth. They're rightfully being dubbed as 'Climate Criminals' now.
It didn't take the Internet a long time to dig up Kylie Jenner's flying records and the sheer number of flights that she'd taken in the span of a week and their duration had people livid. A three-minute flight that Jenner had taken from Camarillo, California to Van Nuys, California to avoid a 39-minute drive on a highway, attracted special attention and for obvious reasons. The sheer audacity of jumping on your jet because Google Maps couldn't find an alternative route spells vitriol, which Kylie Jenner received in abundance.
Also Read: These Celebs Also Travel In Style Like Kylie Jenner And Have Been Accused Of Not Giving A Sh*t About The Planet
The public anger at the Kardashian clan is also a tale of woe
It is imperative to note that this post came at a time when the world faces the fatal dangers of irreversible climate change threats and also a global price hike in fuel prices.
People couldn't help but express their rightful anger mixed with woe.
kylie jenner out here picking which colour private jet she wanna take today meanwhile I gotta chug my iced coffee before my straw becomes paper mache???? explain

— ✨just vibes✨ (@MaFavRaps) July 16, 2022
That's what I'm sayin!!!!!!!!!!!!!!!!

— fine times (@maplsyrupcoffee) July 18, 2022
People expressed their disappointment yet again with the unfair state of things as they are. The rich create the problems and the poor bears the brunt.
Climate change will forever be a problem of the poor even though it's a cause of the rich….

— lyolnol (@Kidforty4) July 17, 2022
The government spent billions on a vaccine that doesn't stop the spread of covid 19. Politicians say fight climate change but they fly in private jets. They're hypocrites

— Factos  (@captain_varane) July 20, 2022
You know the hate is real when even fans start calling them out.
Seriously I love the Kardashians but they really need to consider their environmental impact @steph_shep

— Adamsandlerswetdream (@RochelleBraver1) July 17, 2022
Kylie Jenner and her so-called "concern" for the environment
The Kylie Cosmetics owner made headlines back in 2020 when she donated $1 million for the Australia bushfire crisis. Not to ignore the fact that $1 million is a bucket out of a swimming pool for Kylie Jenner's net worth, she still made every affectation as an environmentally conscious person.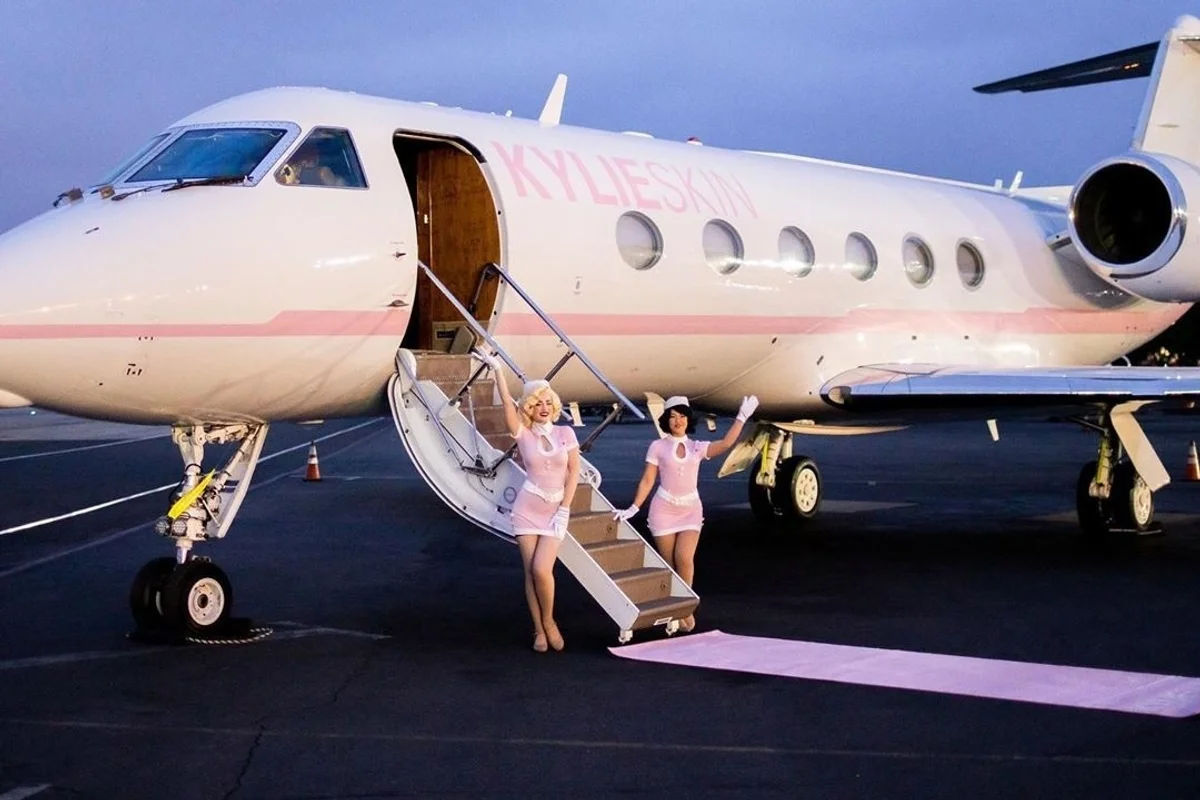 However, in the aftermath of the whole private-jet controversy, it only seems fair to take a look at Jenner's carbon footprints. A car emits an average of 4.6 metric tons of carbon dioxide a year whereas private jets leave almost 14 times more residual pollutants in the atmosphere than commercial planes per passenger.
A user commented on the same issue,
"80% of people have never taken a plane and Kylie Jenner is out here taking regular 10 minute flights, 5 flights in the last week under 30 minutes and one was 3 minutes long. Her carbon footprint for one ten minute flight is more than some people make in a year.
Also Read: 'Kris is Urging Her To Be More Responsible': Kylie Jenner's Reckless Spending Habits Worry Kris Jenner, Momager Wants Kylie to Stay True to 'Eco-Crusader' Brand
The Kardashian family has a thing for controversy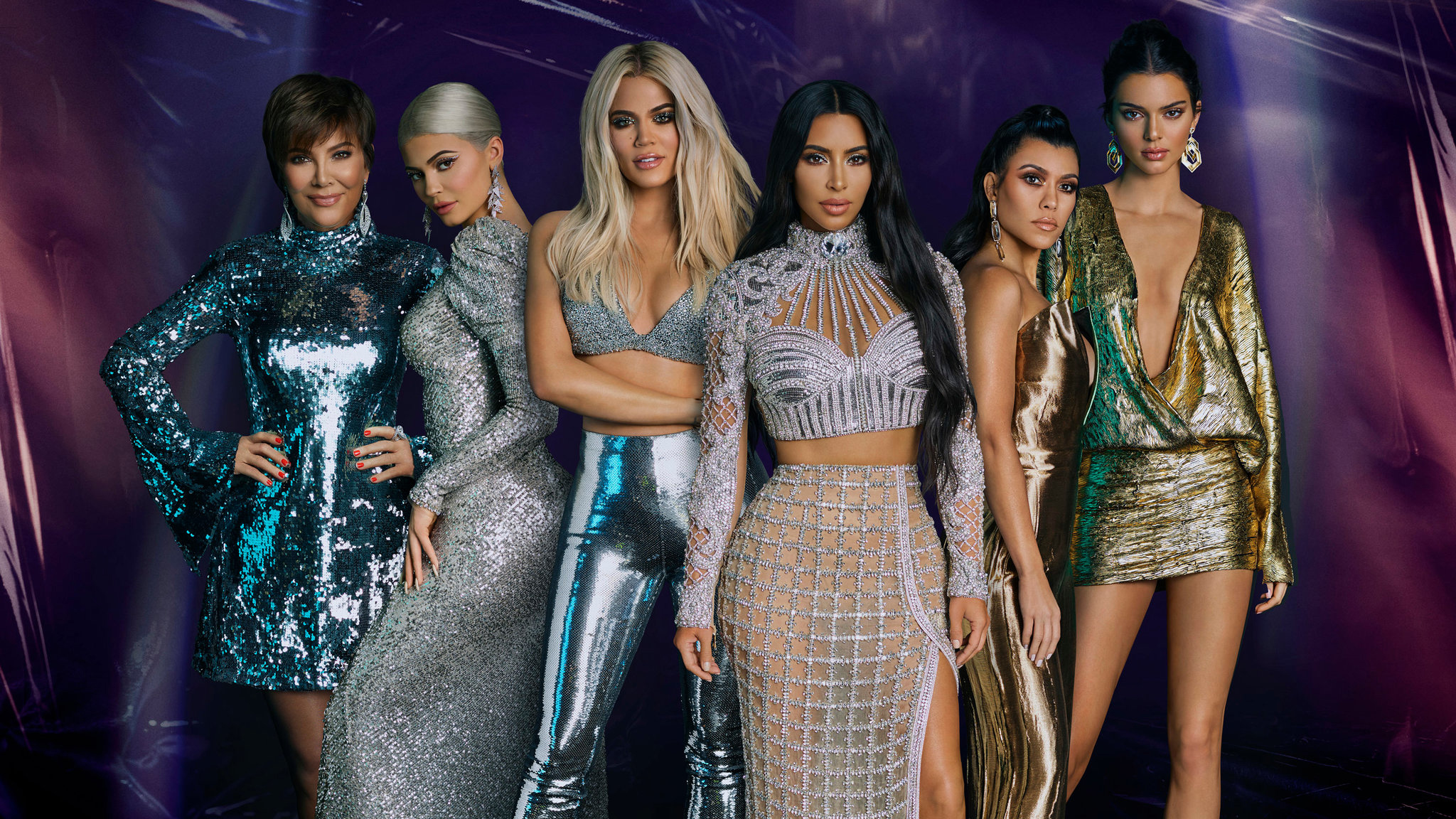 The Kardashians have made it their life's mission to stay in the headlines, no matter for what reason (they're mostly negative). The last week itself saw Kylie Jenner being dragged through the mud for her private jet controversy, Kim Kardashian being called out for taking her private jet to meet beau Pete Davidson in Australia and forcing the staff to sign NDAs for her convenience, and lastly the momager herself, Kris Jenner, whose resurfaced videos of sexually harassing her stepson, Brody Jenner, has people rallying to put her behind bars.
Also Read: 'Are the cameras rolling?': Fans Brutally Troll the Kardashians As Travis Barker Gets Hospitalized
Kylie Jenner was also called out for flaunting her privilege when she and Kris Jenner talked about how they could not do "normal things" anymore owing to their celebrity status on a recent episode of Hulu's The Kardashians. The two then recorded a day when they went to the grocery store to shop, something Kris claimed she hadn't done in years. The two faced rightful flak for making a spectacle out of every little thing they did when the world has enough problems already.
With the Kardashians making statements like, "Get your f***ing ass up and work! It seems like nobody wants to work these days!" and then acting as if the environment has a separate set of rules for them, they had been testing the patience of the general public for too long a time now. It was long overdue since it blew up in their own faces.
Also Read: 'Forget Britney, Place Khloe Under a Conservatorship': Khloe Kardashian Mega Trolled For 'Colossally Bad' Decision To Have Second Baby With Tristan Thompson via Surrogacy
Source: Esquire