Chris Tucker embarked on his journey in the Hollywood entertainment industry as a stand-up comedian in 1992. He made his film debut with 1994's House Party 3 and gained recognition with his performance alongside N.W.A. rapper Ice Cube in 1995's Friday. His performance in Brett Ratner's 1997 movie Money Talks led to his reunion with the director for the 1998 movie Rush Hour.
Chris Tucker's chemistry with Jackie Chan in Rush Hour was one of the things that spawned two more sequels of the movie, making it a high-grossing franchise. While both Tucker and Chan struggled with the English dialogues, the former's incorrect pronunciation of a world led to a change in the script of Rush Hour 2.
Read More: "He called me once": Jackie Chan Seemingly Has One Regret That Involves Pop King Michael Jackson
Chris Tucker Mispronounced an English Word
Just like Jackie Chan had issues when he started out in Hollywood due to his Hong Kong origin, the transition from stand-up comedy to movie-making was not exactly smooth for Chris Tucker. Consequently, he failed to pronounce the name of a popular Jewish dish correctly.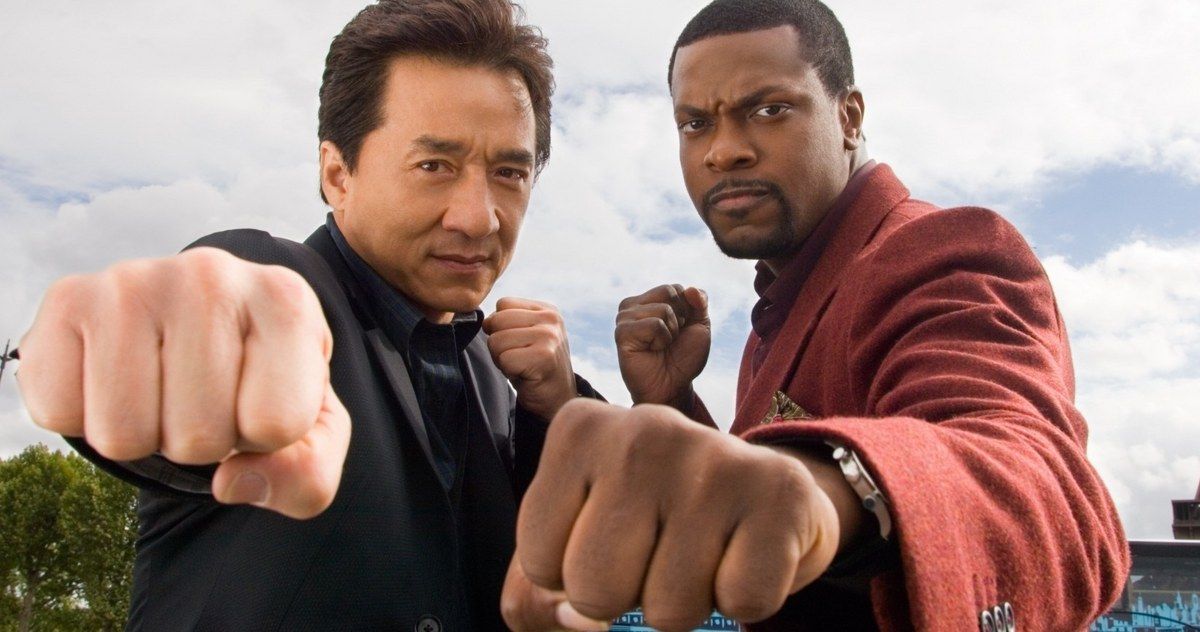 The fact that Chan had the upper hand in stuntwork was already a disadvantage to the comedian. Not being able to pronounce an English word only added to his disadvantages. The scene in question is the one in which Inspector Lee and Carter are seen on a plane. A part of Carter's kosher meal was gefilte fish.
Read More: "Nobody went to see it, My movie?": Jackie Chan's Ego Was Hurt As He Wanted to Quit Hollywood After His $244 Million Movie Rush Hour
According to the original script, after the stewardess leaves, Carter is supposed to offer some of his gefilte fish to Lee. However, due to Tucker's inability to pronounce the word 'gefilte', the scene ended up on the cutting room floor. Outtakes of this scene are briefly included in the end credits of Rush Hour 2. 
Due to the positive response to the scene in the end credits, director Brett Ratner decided to incorporate it in the script of the third installment of the Rush Hour franchise. During the flight scene in Rush Hour 3, Carter asks the stewardess if they have gefilte fish on the flight.
Chris Tucker's Friendship with Jackie Chan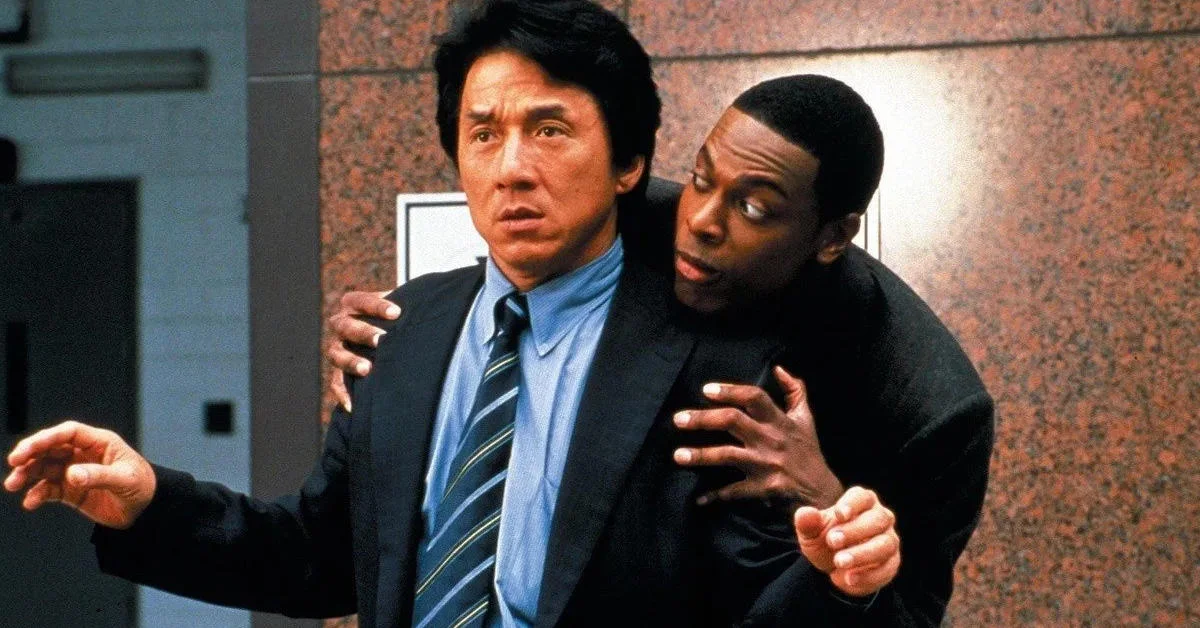 The chemistry between the co-stars in a movie is one of the most important things that makes the movie successful. Jackie Chan's knowledge of martial arts and Chris Tucker's fast-paced comedic timing were definitely what made the Rush Hour franchise critically and commercially successful. However, their chemistry made the whole thing even better.
Read More: Meaning Behind Jackie Chan's Name: Why Did the Action Legend Change His Real Name?
This on-screen chemistry led to an off-screen friendship between the two stars. The lack of English-speaking skills in both actors helped them bond. In an interview on the radio show East Coast Drive with Bongani and Mags, Tucker addressed his dynamic with Chan, saying:
"And we were both outsiders in Hollywood. So we would do anything, say anything to each other because we were comfortable. We didn't have ego with the whole thing. Jackie trusted me on a lot of stuff. That's rare. One actor might have a big ego, and that chemistry might not work. But Jackie was coming from Hong Kong, and I'm coming from stand-up."
Despite the trouble that the actors faced due to their lack of English-speaking skills, they made it work by deciding to be funny and just doing their thing to keep the movie entertaining.
Thanks for your feedback!