Baby Shark by Pinkfong is the very definition of an earworm. After Frozen's Let It Go, it is the new soundtrack that has made parents' lives miserable. The children cannot get enough of it. The parents cannot have have anymore of it. While the rest of you folks try and scratch your head for ideas, Ryan Reynolds has already found a solution. To stop his daughter from jumping into the Baby Shark trend, he has a simple but brilliant solution. Reynolds just made his own daughter watch The Shallows, a horror movie where Blake Lively, Reynolds' wife, goes up against a great white shark.
The Shallows was released in 2017. Starring Blake Lively, it showed the struggle of a woman trying to escape the clutches (or fins) of the ocean's greatest predator. Ryan Reynolds took to Instagram to share his ingenious idea/parenting hack with every parent out there. He said and we quote:
"My one-year-old daughter is obsessed with Baby Shark. All day. Every day. There's only one way to fix this."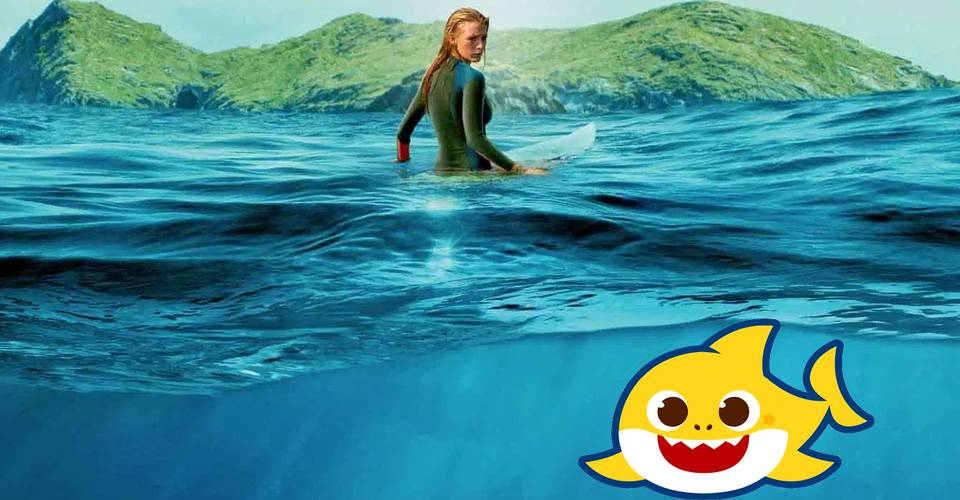 The Baby Shark music video has gained traction in these last couple of days. The Suicide Squad director James Gunn recently released a new video where one of the movie's more comical characters – King Shark, is dancing to its tune. The Baby Shark trend then caught on steam once again, a phenomenon many parents would rather have lived without. The official trailer for The Suicide Squad was released last month. And James Gunn's DC directorial debut chose a more streamlined King Shark rather than a hammerhead face. He gives us his reasons in this statement he made:
"I did tests with the hammerhead design, which I love & originally thought I'd use. But having eyes on the sides far apart made it incredibly awkward shooting interactions with other people. You couldn't really see him looking at the other person & the shots tended to be too wide," James Gunn was heard saying.
Ryan Reynolds and Blake Lively continue to use each other as muses in their social media banter. It was a while ago. Ryan Reynolds was trolled by his wife Blake Lively for not inviting her to the sets of Deadpool 2. She 'complained' why she couldn't meet Brad Pitt when he was filming for his infamous cameo.
Now coming to Deadpool 3, the movie already has roped in two new writers – Wendy Molyneaux and Lizzie Molyneaux-Loeglin. Kevin Feige, Marvel Studios President, has also confirmed in a later statement that the movie will be rated R just like its predecessors. In an interview with Collider, Feige says and we quote:
"It will be rated R and we are working on a script right now, and Ryan's overseeing a script right now," Feige said to Collider. He continued while adding a somewhat bad news: "It will not be [filming] this year. Ryan is a very busy, very successful actor. We've got a number of things we've already announced that we now have to make, but it's exciting for it to have begun. Again, a very different type of character in the MCU, and Ryan is a force of nature, which is just awesome to see him bring that character to life."