Ryan Seacrest had received greetings and wishes from both fans and other talk show hosts since he shocked viewers by announcing that he will be leaving Live with Kelly and Ryan. Even the 48-year-old American media personality broke down in tears on camera when he marked his last appearance on the show.
However, according to recent reports, Seacrest is returning to Live with Kelly and Mark just one month after leaving the daytime talk show. Yes, the broadcaster will appear as a guest on Thursday's episode of Live with Kelly and Mark. It will be his first appearance since his last day as a co-host on April 14.  
Viewers of Live shouldn't be too surprised by this news because Seacrest has been teasing his return ever since he announced his departure from the show, back in February.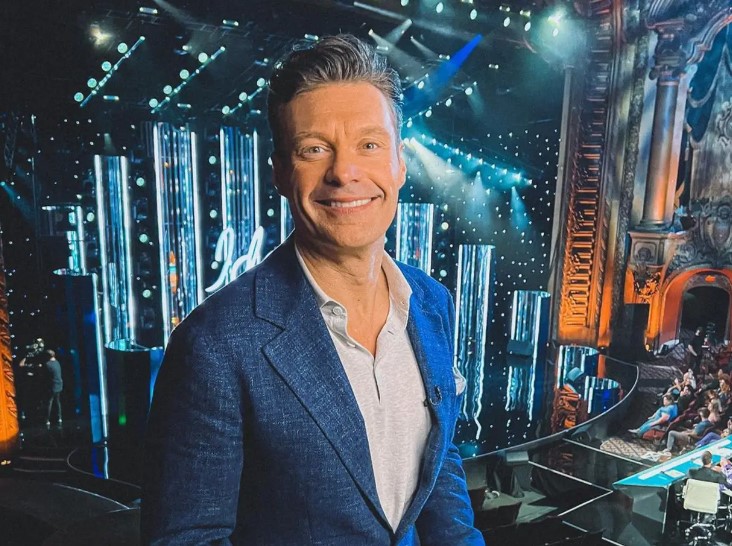 During the April 14 episode, the host said a tearful goodbye while watching a montage of scenes from his time on the program. He told Kelly Ripa, "It's not lost on me how fortunate I am to have held this seat for the last six years."
Also Read: Ryan Seacrest's 'Live' Salary is Peanuts Compared to What He Made from American Idol
Ryan Seacrest Is Back On Live With Kelly And Mark
We apologize in advance for disappointing you, if you believed Ryan Seacrest's return on Live! was going to be permanent. The former host of the show will reportedly make a guest appearance on Thursday's episode to promote American Idow's season finale, which will air on ABC, Sunday night (May 21).
Seacrest promised he would return after leaving Live in April after six seasons, but viewers had no idea it would happen so quickly. The 48-year-old decided to discontinue Live With Kelly and Ryan in February, which a number of sources claimed was due to his busy schedule.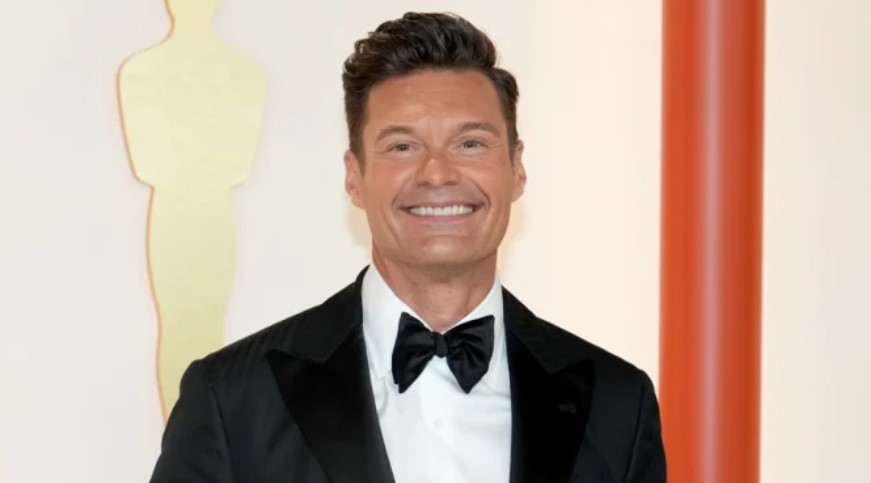 The day after his final appearance on the show, Seacrest informed PEOPLE:
"This isn't the end, I'm going to be back. This place is remarkable. I'm going to miss coming into this studio to see the people who have worked here for so long.
According to Kelly Ripa, who now co-hosts with her husband, Mark Consuelos:
"He's [Ryan Seacrest] forever adopted. He's forever a New Yorker and forever a Live co-host, whether he likes it or not."
Also Read: "Ryan really needs to leave the show": Fans Demand Ryan Seacrest Forfeit $15M American Idol Salary After Rude Comment to Contestant 
Live With Kelly And Mark Had A Rocky Start
Live with Kelly and Mark, hosted by real-life couple, Kelly Ripa and Mark Consuelos, has reportedly had a rocky start since Ryan Seacrest left. The pair's first show was pre-recorded and broadcast on April 14. Viewers had hoped that Consuelos would be a great replacement for Seacrest after he left because of their close friendship with Ripa.
Unfortunately, the Kingdom actor faced severe backlash after some viewers felt his wife kept interrupting him on his first day. Twitter users were flooded with tweets after the couple's first Live! episode aired, criticizing Ripa for interrupting her co-host and husband. 
One commenter called the episode "brutal" and said they would no longer watch the show after it.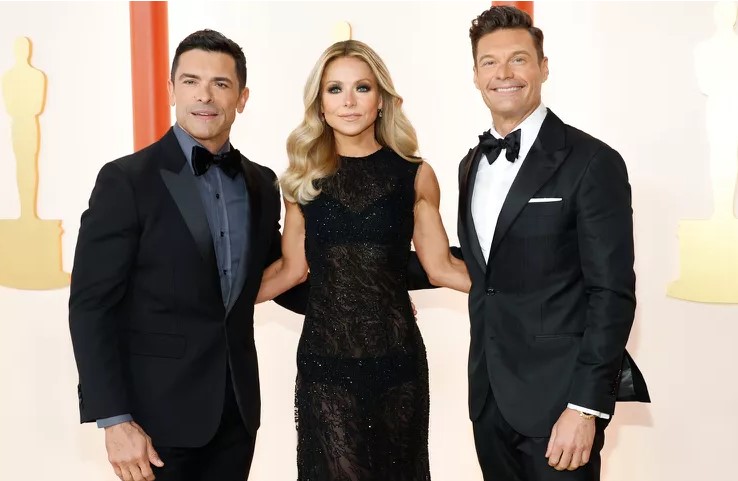 While some people were annoyed by Ripa's constant interruptions, others found the couple's fake banter annoying. Another complaint from viewers was that the program almost made them fall asleep. However, despite the criticism, some Twitter users enjoyed the power couple's presence on their feeds.
Well, even though it took some time for a few fans to adjust to Consuelos, the daytime talk show has reportedly been crushing the ratings, debuting at No. 1, since its premiere.
Also Read: Ryan Seacrest Makes Easy $1 Million Everytime He Hosts This Iconic Event – Has Made At Least $18M So Far
source – PEOPLE