Well, you read it right folks, Nick Fury has surpassed our very own Ironman as Hollywood's most profitable action hero. Samuel L. Jackson who portrays Nick Fury in the MCU has surpassed the former Ironman actor Robert Downey Jr. by a whopping amount of $8.5 Billion.
According to a study conducted by Uservice, a UK-based price comparison service, Jackson's films have a combined gross total of $18.93 Billion while RDJ has a combined total revenue of $10.45. They both are followed by some more of the MCU stars. Zoe Saldana who plays Gamora has a combined revenue of $8.37 Billion, Elizabeth Olsen who plays Scarlett Witch stands at $5.73 Billion, and Chris Evans who plays Captain America at $5.23 Billion.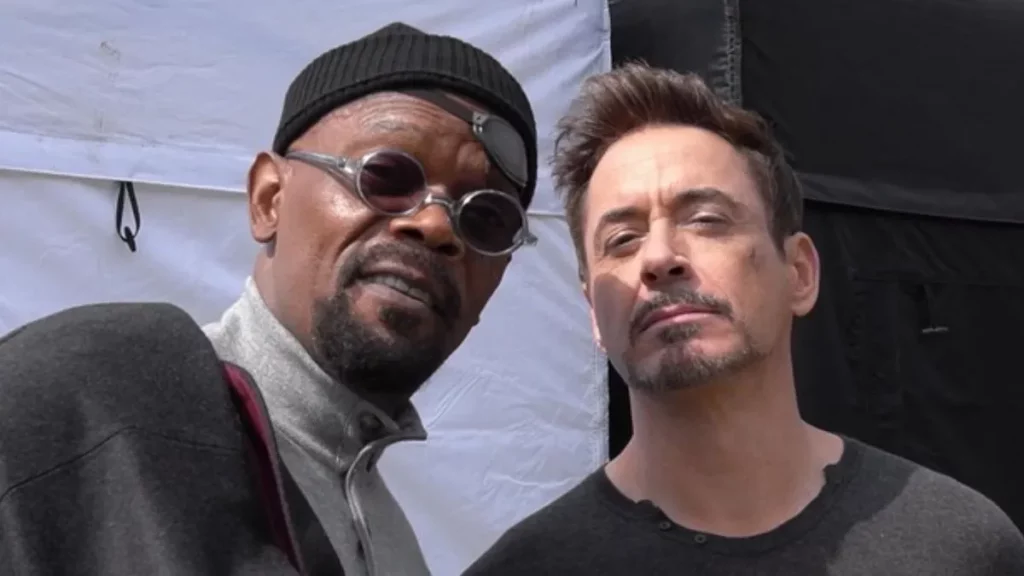 You may also Like: 'He's Seen a Lot, Been Through a Lot': Chris Evans Names Robert Downey Jr. as Mentor
Reasons for Samuel L. Jackson surpassing RDJ
Jackson's acting career is filled with a huge collection of notable action films, the most recent of which are Kong: Skull Island, Kingsman: The Secret Service, and Hitman's Wife's Bodyguard. This is on top of all the multiple action-drama and action-thriller movies he was a part of in earlier parts of his career. But, when it comes down to it, he is mainly known for two of his action roles: Jedi Master Mace Windu in the Star Wars prequel trilogy and Nick Fury in the MCU.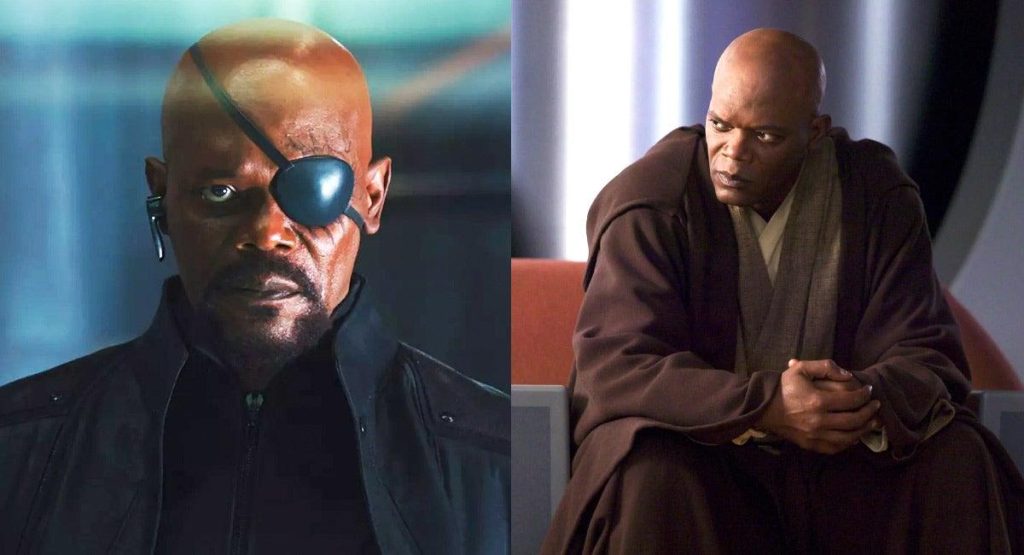 Also read: Samuel L. Jackson Reportedly Returning as Mace Windu in The Book of Boba Fett Season 2
Samuel L. Jackson Does Not Care Much About the Awards
Although the actor has won several awards, he expressed his intention on doing roles like Fury and Windu which are often ignored by the award-giving bodies. He previously criticized the Oscar and said "It doesn't change your career trajectory that much… A lot of people have them and haven't done much since."
Also read: 'I'd rather be Nick Fury': Samuel L Jackson Blasts Oscar-Baited Movies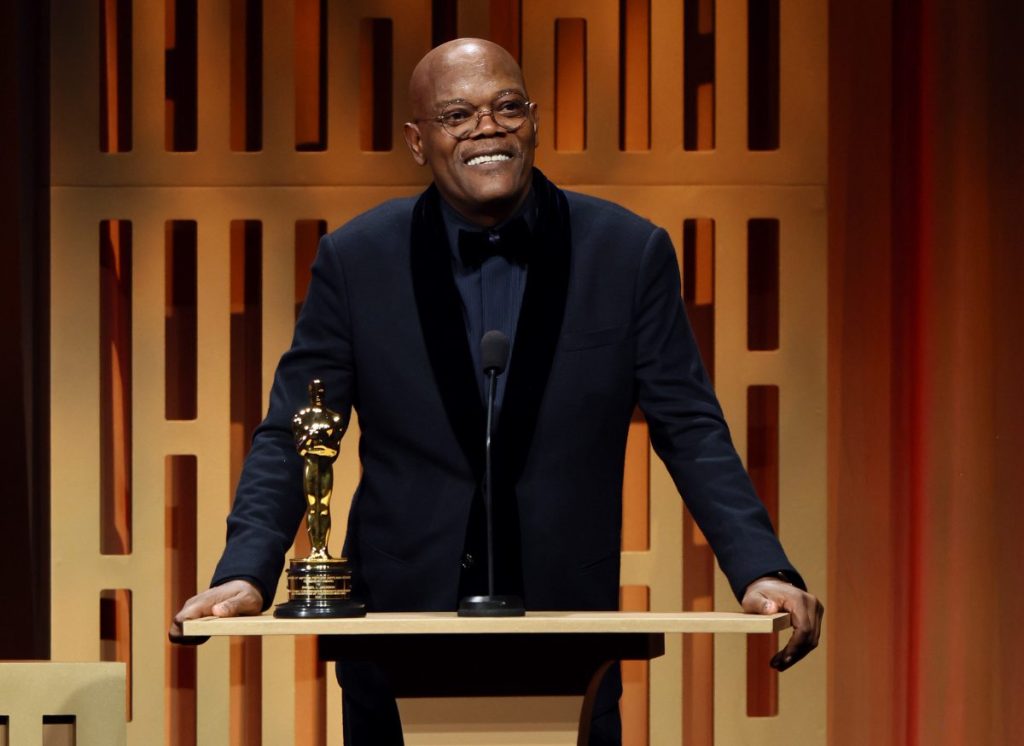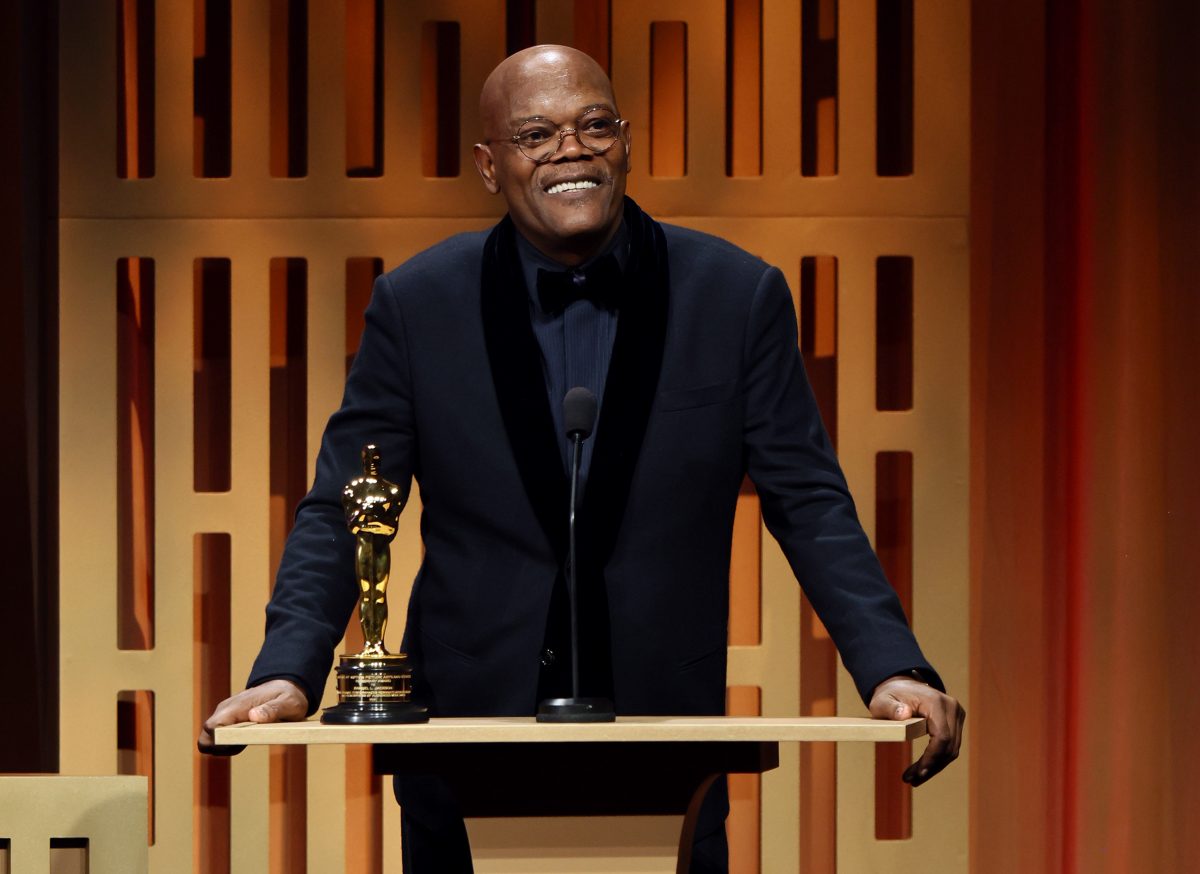 You May Also Like: 'Something Go Horribly Wrong?': Marvel Fans Convinced Secret Invasion Will Be a Bust After Rumours of Cripplingly Long 4 Month Reshoots
Instead, he mentioned his interest in continuing with roles like Fury and Windu. He also approached the director of the series, The Mandalorian, about resurrecting his character who perished in Star Wars: Episode III – Revenge of the Sith. For continuing his role as Nick Fury, he said that he loves his role, he later added "He's a guy who has no superpowers, who's in charge of people who have superpowers, and they let him be. That's something special about him."  Jackson is all set to return to his role as Nick Fury in Disney+'s new series, Secret Invasion.
Source: CBR
Thanks for your feedback!