Wanda Maximoff aka the Scarlet Witch has been killed in Marvel Comics and her return could mean she is going to become more powerful than ever. Death is always a revolving door in superhero comics and it's certainly proved to be the case for Wanda.
Scarlet Witch was found murdered in the aftermath of the X-Men's Hellfire Gala which lead to the X-Men: Trial of Magneto miniseries in which a group of mutants teams up with the Avengers to figure out what happened to her. And of course, Magneto is a prime suspect.
Scarlet Witch has been resurrected- a younger Wanda, who thinks she is dating Vision and Magneto is her father, additionally has no memory of her children. The X-Men thought it was due to mutant's resurrection technology, without the permission of the ruling Quite Council but that looks unlikely. At the same time, in a mysterious mystical plane, the spirit of the real Scarlet Witch confronts her murderer- who turned out to be "Old Woman Wanda", an elderly version of Wanda herself.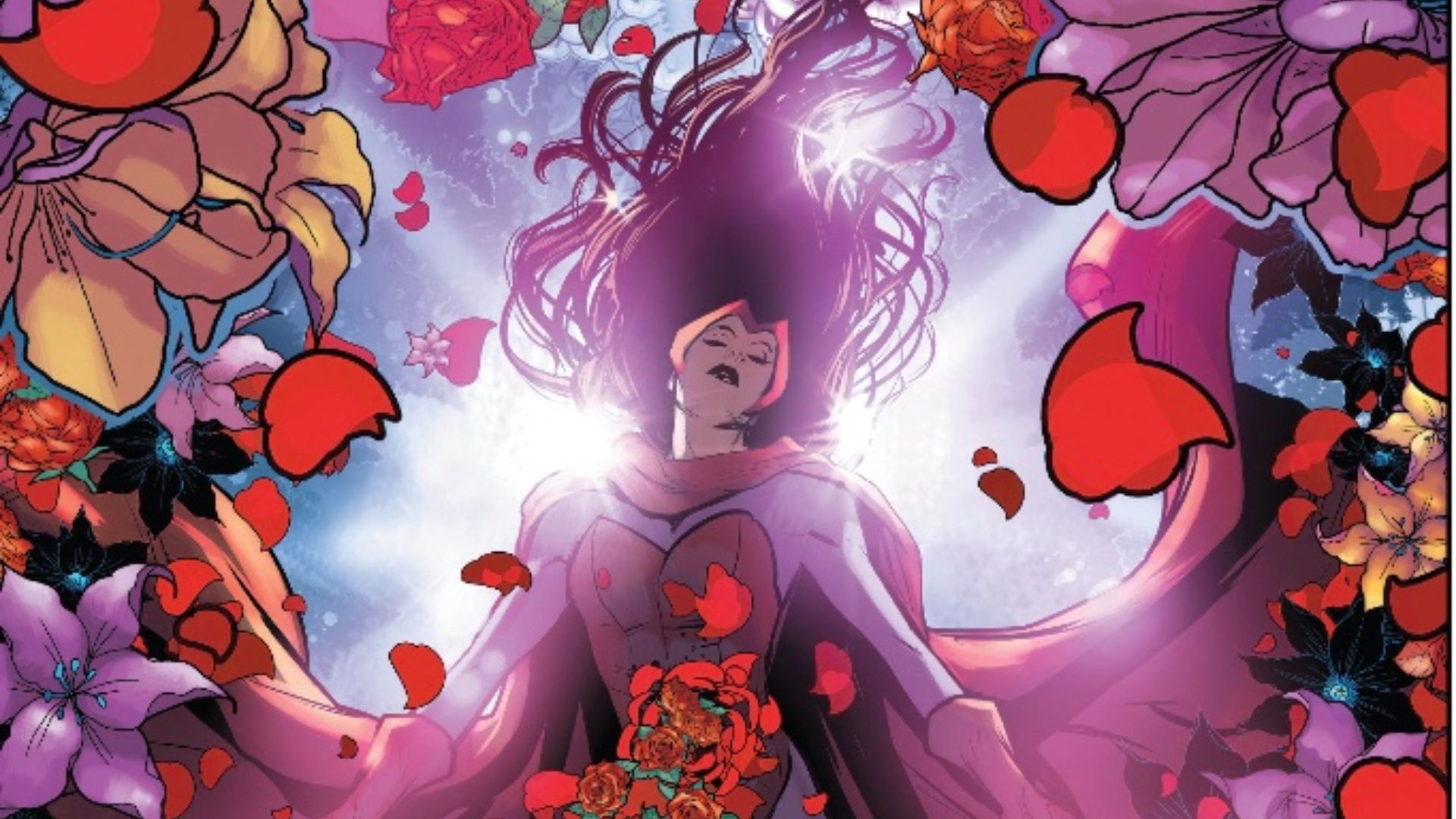 It is a bit unclear what's happening right now, however, the most curious aspect of the three Wandas is the fact they align to the classical Triple Goddess archetype- Maiden, Mother, and Crone.
The resurrected Wanda is the Maiden, the one who has died is the Mother, and the one who made her debut is the Crone. The archetype is tied to the phases of the moon and often each is said to rule the three realms of the heavens, the earth, and the underworld.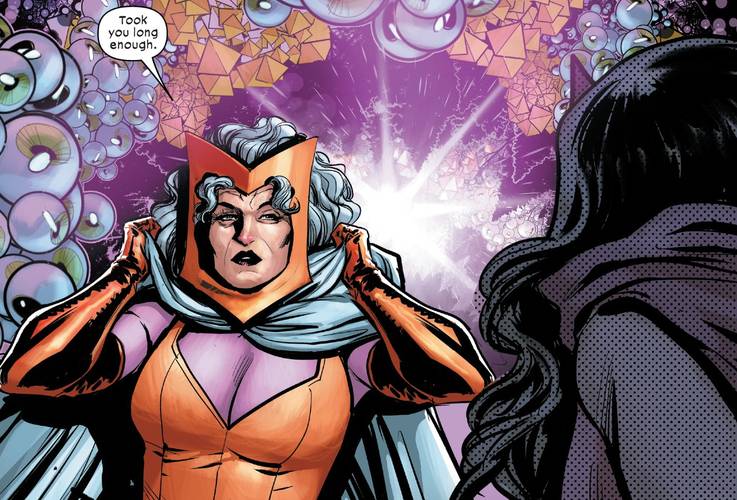 If we view from the perspective of three archetypes, the killing of the Mother allowed her to enter the mystical underworld that is ruled by Crone and is composed of Chaos Magic. This could have been Crone's intent all along; to blur the lines between the archetypes. And this could be the reason Maiden has been brought to existence to bring all three into play.
If all this is true, then this comic is about Scarlet Witch getting a major power-up as she recognizes her role as one of the Triple Goddesses. She is already one of the most powerful beings in the Marvel Universe and this just makes her super-powerful now. We can't wait to see what happens next!