Emma Mackey, well-known for her character role of Maeve Wiley, is ready to leave behind the Sex Education cast after being a part of the team for four seasons. After winning the Rising Star award at the BAFTA awards, she revealed that she is taking an exit from the series, pointing to her absence from the potential fifth season of the highly popular Netflix series.
The halls are emptying out with Moordale Secondary School classmates moving on and graduating. The series has been experiencing a little turnover. As another actor announced her departure, fans can just wait and see what lies ahead.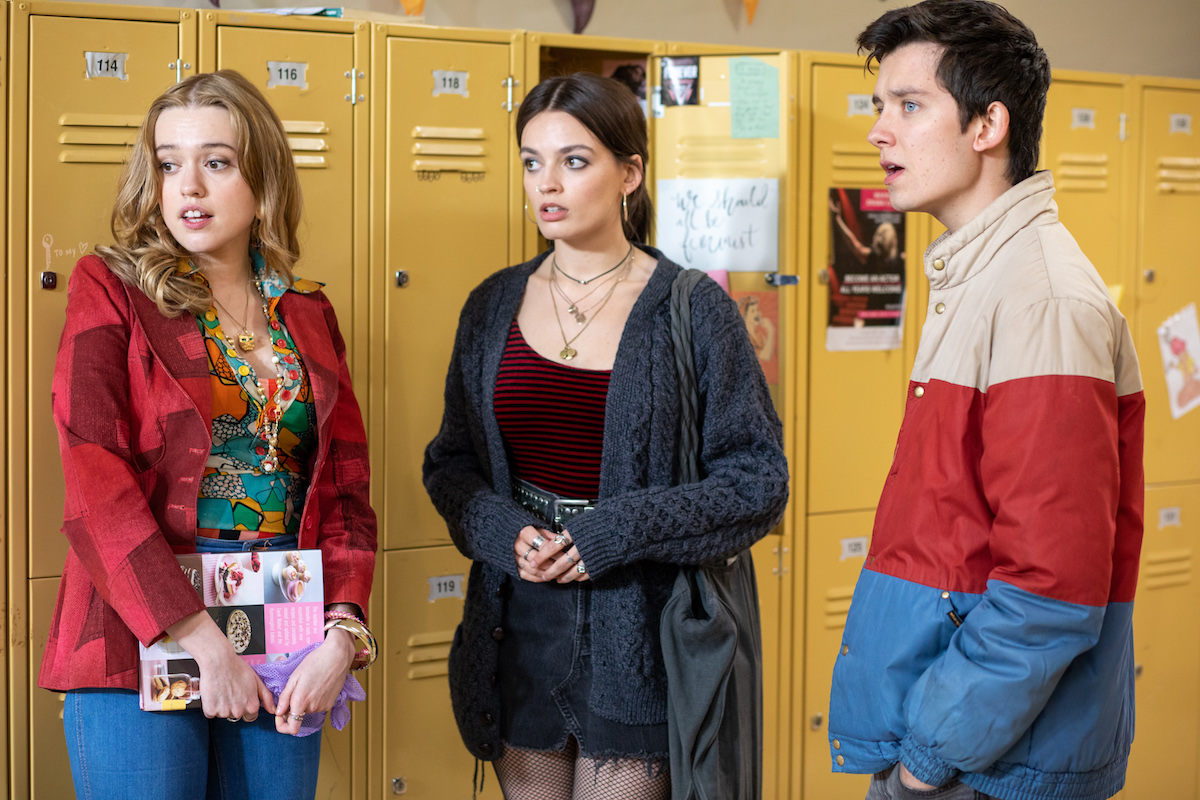 Read More: "He's just so cool": Martin Scorsese's Karaoke Skills Surprised His Young Cast After Director Took Sex Education Star Out on Christmas
Sex Education Might Not Have Another Season
With Mackey, an important character in the storyline of the Sex Education series taking an exit, a lot of eyebrows have been raised about the happening-or-not-happening of a potential fifth season of the series. Her departure from the show might be one of the reasons for the show's cancellation, as earlier this year, Netflix announced that season 4 would be the final season of this comedy-drama show.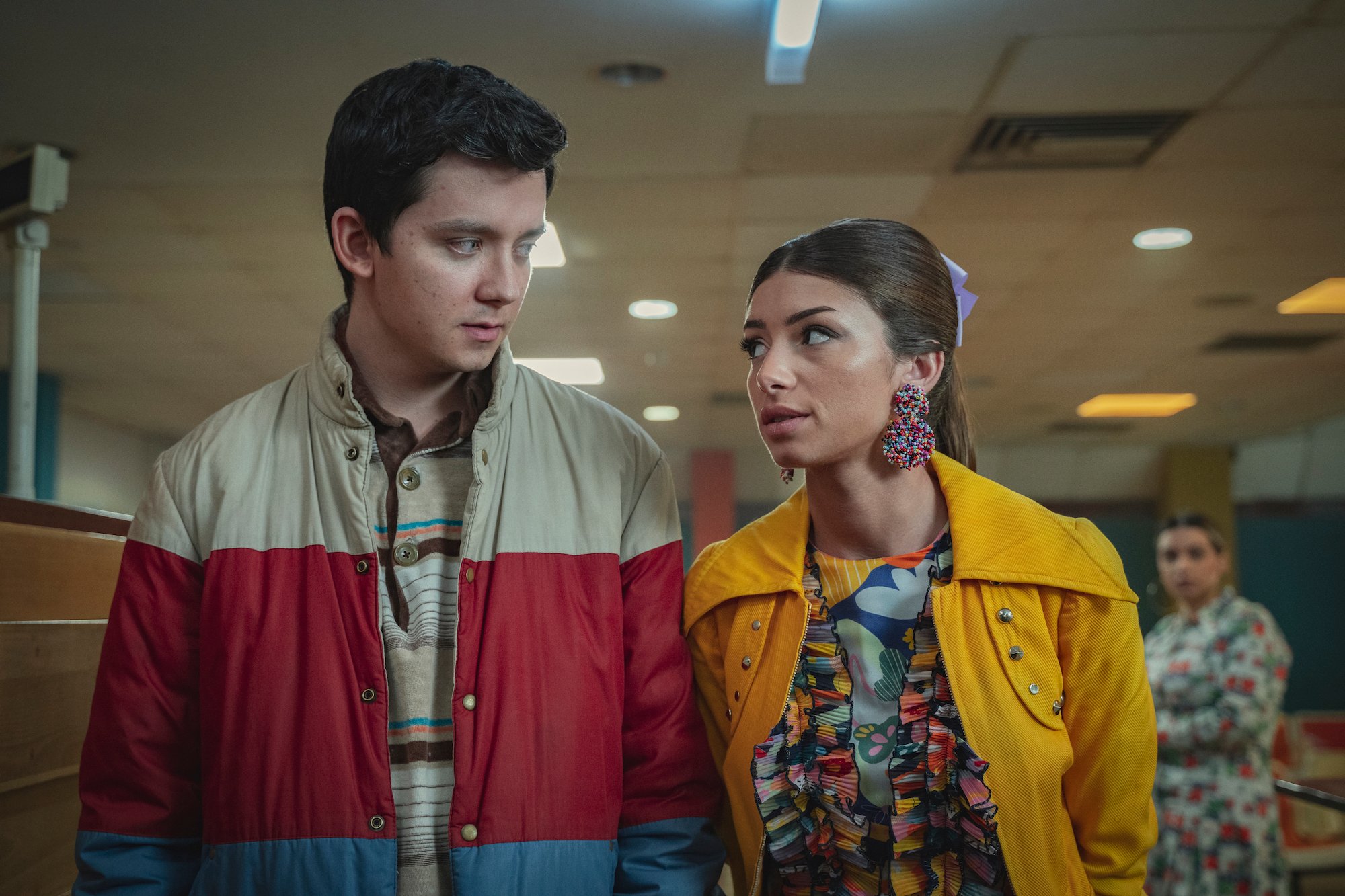 The news left the fans disappointed and sad because they will only have 8 more episodes with their favorites. However, on the bright side, the writers, being aware of season 4 to be last, had enough time to give the cast a perfect sendoff.
Read More: "It doesn't come without some difficulties": Marvel Star David Tennant Warns Barbie Actor Ncuti Gatwa About the Dangers of Taking on Doctor Who
Multiple factors led to the cancellation of Sex Education Season 5 and beyond. To begin with, the cast members of it are now getting to brighter and bigger things while branching on to their careers. Also, as per Laurie Nunn, the creator, season 4 brings the series to a natural conclusion.
On the official Instagram handle of Sex Education, Nunn wrote,
"Writing this feels bittersweet, as we've decided the fourth season will also be the final installment of our show. This was not an easy decision to make, but as the themes and stories of the new season crystallized, it became clear that this was the right time to graduate."
View this post on Instagram
With the graduation of the cast, even the fans are left wondering how their favorite characters will move ahead in their lives. The world is already aware of the plans of a few like Ncuti Gatwa, a.k.a. Eric Effiong, who is set to appear in Doctor Who as the 15th incarnation of the titular character, and Mackey, too, is about to film Hot Milk, a movie based on a book titled the same.
Sex Education 4 Will See The Last Of Emma Mackey
There's nothing wrong with assuming that despite making it clear there will be no new seasons, Sex Education writers might find a way to continue ahead. But even if it does have a new season, it is for sure that Emma Mackey won't be seen in it.
Read More: Ryan Gosling Couldn't Keep Calm after Ncuti Gatwa Was Cast as Doctor Who: "Coolest show in the world man! I'm the biggest fan"
The Barbie star revealed about her stepping back after season 4 and that her character wouldn't be that prevalent ahead. In an interview in February 2023, she told Radio Times:
"No, I don't think I'll be in season 5. I've said goodbye to Maeve. It feels very familiar! And it's a bit more sporadic because we have more characters. So there's… I'm not in it as consistently. But we're in the middle of filming now, and I'm excited to be back. And yeah, I'm intrigued to know what's going to happen – because I also don't know. I'm also finding out as we go along, so it'll be fun!"
But then again, Mackey said all that ahead of Season 4 being filmed. So, it's possible that she wasn't aware of the end then. Also, with the major shakeup Sex Education cast had, with multiple actors taking the exit, including Tanya Reynolds, Simone Ashley, Patricia Allison, and Rakhee Thakrar, it might be better not to keep hopes up too high.
All seasons of Sex Education are streaming on Netflix.
Source: Instagram, Radio Times
Thanks for your feedback!