MCU Phase 4 has been interesting with several new characters debuting in the MCU. It's difficult to bid adieu to the OG heroes. But the new ones are equally marvelous. One such is Shang-Chi that took us through his own secrets. The movie was visually great with lots of martial arts, drama, comedy, and friendship goals. Shang-Chi (Simu Liu) and Katy Chen (Awkwafina) are shown as best friends in the movie. To be honest, their friendship is wholesome. Before Katy knew the truth about Shang-Chi, she was by his side always. Even after she got to know the truth, she didn't leave his side. So, let's appreciate how great Katy was throughout the movie, how she acted as a real superhero with no superpowers, and how true of a friend she was! Check it out:
Katy Chen Never Left Shang-Chi's Side, NO MATTER WHAT!
True friends take you as you are. They never question your true nature, they never judge, they always stick by your side, and motivate you to do the craziest sh*t ever! That's what Katy Chen did all the time in the movie. Not just Shang-Chi's true friend, Katy was actually a true hero in the movie. What makes us say Katy was a true hero and Shang-Chi's ultimate friend? Well, here's how:
1. Katy Helped Shang-Chi During The Bus Incident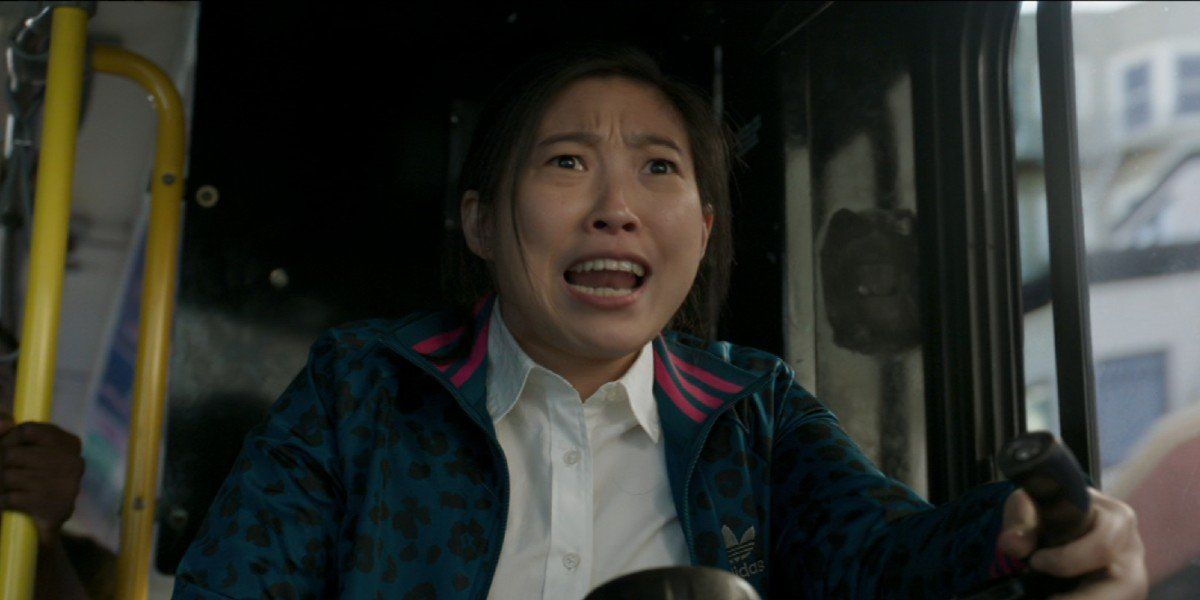 The whole movie was full of action but the bus accident in the first half was just awesome! Just like Katy, we all knew Shang-Chi as Shaun. But it was during the bus accident we got to know that Shang-Chi was hiding something or maybe a lot. However, instead of bursting out at him for hiding his true self for years, Katy decided to help him out. Knowing how to drive, she handled the bus to her best possible limits. And it was during this we could sense both make a good team.
2. Katy NEVER Judged Shang-Chi
Even though Shang-Chi hid so much from her, she never judged him. In fact, she encouraged him to grow and do what's needed. Let's not forget, after the bus incident, she voluntarily accompanied Shang-Chi to meet his sister. This trait of hers was something that we could see throughout the movie. Katy played alongside Shang-Chi always. Even when Shang-Chi's father decided to use his children and Katy to reach Ta Lo to save his wife, she was up for the challenge without fearing for her life. She could've easily stayed out all of it, but she chose to help her best friend, without being judgmental.
3. Katy Helped To Overpower Dweller-In-Darkness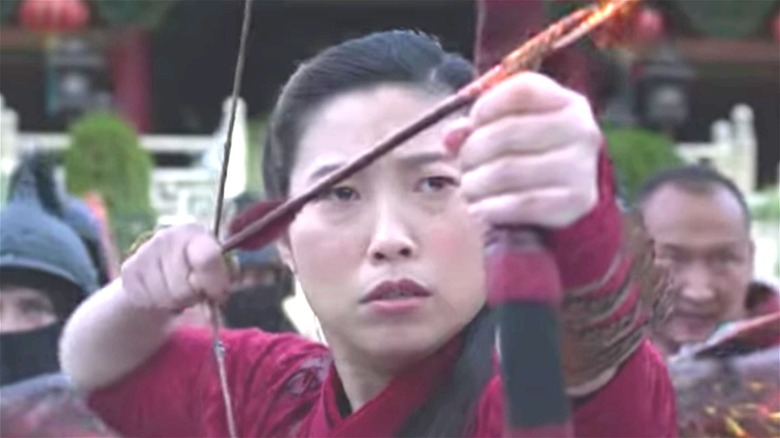 While we all know Shang-Chi is the protagonist, the real hero in the movie. It is him who got the Sweller-In-Darkness down and saved everyone. But let's not forget, it was Katy who helped Shang-Chi overpower him. Katy aimed right at the demon's throat that helped Shang-Chi to do his thing. If she wouldn't have done that, things would've been tougher for him. So, thanks for Katy's brave act. She doesn't even have superpowers, yet she managed to help bring the demon down with her skills!
So, this is Katy Chen for you guys – a brave, intelligent woman, a true friend, and a true hero with no cape, no nano-tech, no weapon, just her skill and her determination to help her friend save the world.
Thanks for your feedback!